Where is the Found.000 folder?
"After running Chkdsk to check and repair hard drive issues, it seems that it has recovered quite a lot of data files on it which are in a locked folder titled Found.000. Unfortunately, the Found.000 folder is not visible. I've tried the search in Windows File Explorer but they are not found, either."
People would get an invisible Found.000 folder after chkdsk at most times. So, what is the Found.000 folder? It's from using the Windows' built-in Chkdsk tool, which will run automatically when it notices a problem with a file system. For example, when you're editing a Word document or revising a photo in Photoshop, your computer suddenly loses power. The next time when you restart the computer, Chkdsk will start fixing the file system and working hard to restore the partial and corrupted files of your unfinished work by putting the recovered contents in a Found.000 folder, with a file in it using the .chk extension.
But the problem is that many people can't find the location of the Found.000 folder created by Chkdsk, the only clue is from the Chkdsk prompt message: "Lost and found is located at \found.000". If you are trying to recover data from Found.000 folder after Chkdsk but being unable to see the folder, it's set to the "hide" attribute, and this page shows you two workarounds to solve the issue.
Solution 1. Show hidden files and folder in Windows 7/8/8.1/10
To show hidden files and folders in Windows operating system, the most widely suggested ways are using the Command Line and Control Panel. To take care of those who prefer an easier operation, we'd like to introduce the latter way.
Step 1. Open Windows Control Panel and navigate to File Explorer Options in Windows 10, 8.1 and 8.
Step 2. A mini window pops out, navigate to View tab, under which you should see Hidden files and folders section, now tick the option of Show hidden files, folders and drives.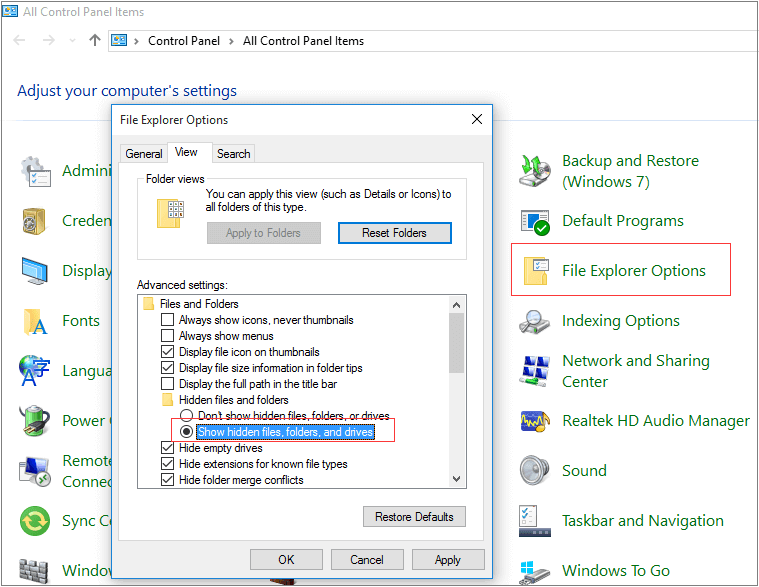 Now, go back to the Found.000 folder location (the drive's volume where you performed Chkdsk) and check if the folder is showing up.
Solution 2. Recover hidden files with third-party data recovery program
And, there is another easier yet free way to unhide files and folders in Windows. EaseUS Data Recovery Wizard, being recognized as the world's number one data recovery program, is not only good at finding the folders missing after Chkdsk but also helps recover invisible files and folders after Chkdsk, including the Found.000 folder.
To find your Found.000 folder that is not visible on your computer with EaseUS free file recovery software, only three steps will work the problem out.
Step 1. Select the drive where you ran Chkdsk and click the Scan button.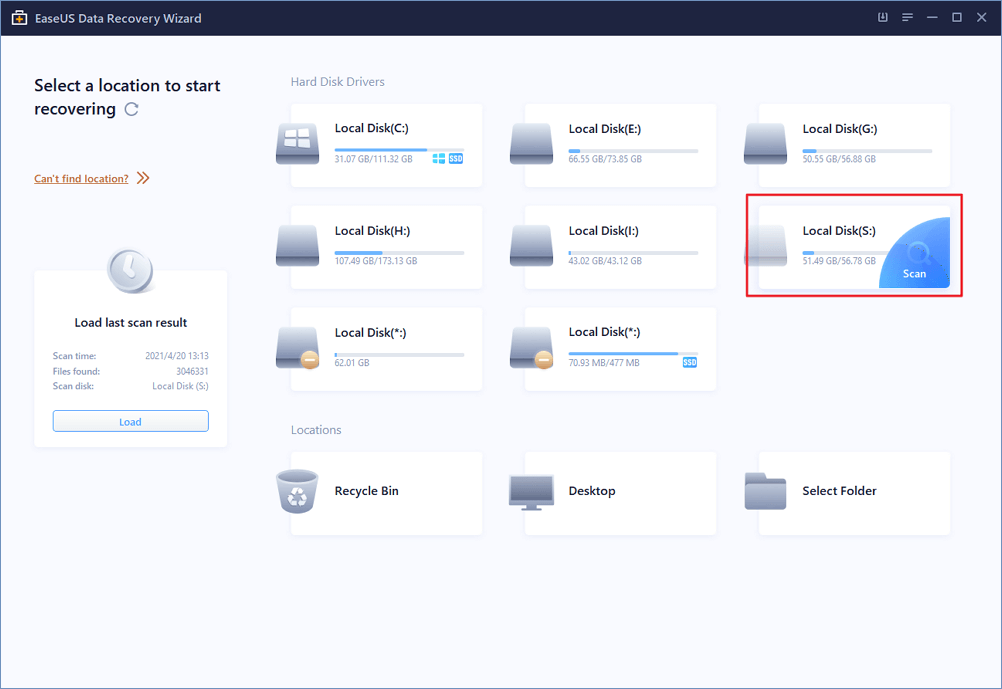 Step 2. Let the software run a quick scan and deep scan.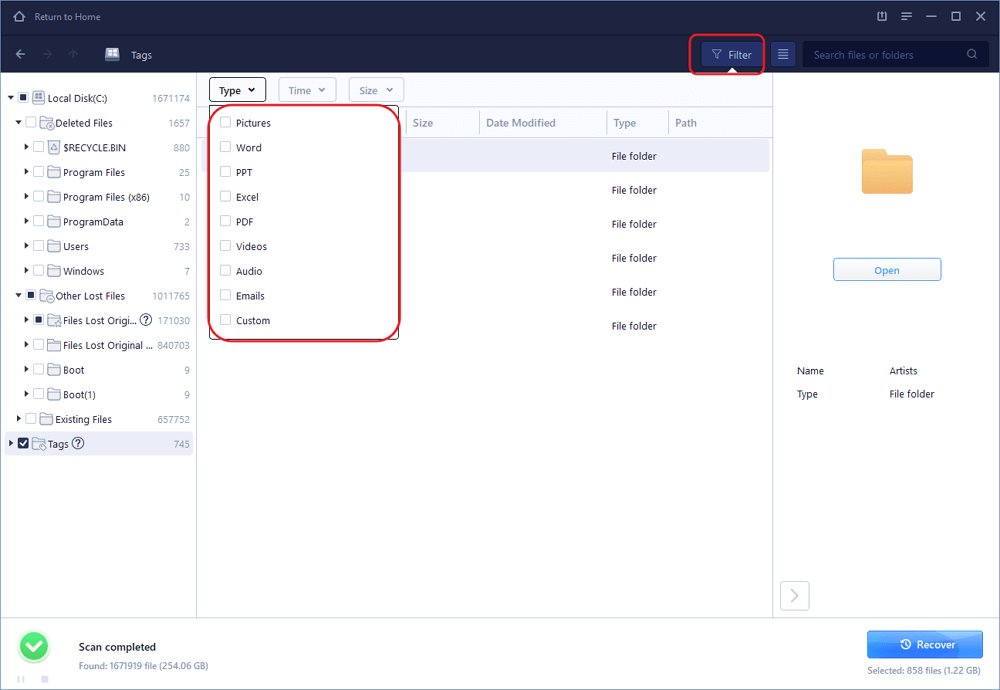 Step 3. After the scan has finished, find the Found.000 folder in the scanning results. Select the folder and click the Recover button. You should save the folder to some other places to avoid data overwriting.