Help! Xbox One gets stuck on green loading screen, how to fix it?
"Hey there, do you have any ideas to solve the problem of green screen of death on Xbox One? I get stuck on loading Xbox One. Tried to restart it several times, nothing worked."
"Do you know how to repair Xbox One when it fails to start with a green screen of death? Help me!"
Are you having a similar problem that Xbox One gets stuck on loading screen? Don't know how to fix it without losing any games on it? Relax! All problems can be fixed now. Here below, you'll find fixes for solving Xbox One freezes on loading screen error without losing any game files.
Note: Here are some preparation jobs that you shall do before starting to fix Xbox One freeze error:
1. A computer with 1 free USB port;
2. An empty USB flash drive (2GB minimum);
3. 1-2 Hours of uninterrupted time;
4. Internet Connection.
Fix 1. Fix Xbox One stuck at initial green screen error by system update
Now you can follow to get Xbox One start stuck error fixed by ease now:
Go to support.xbox.com > Select relative game that you are playing (such as: Xbox One);
Click System > Tab System Update;
Click How to use the Offline System Update Diagnostic Tool on Xbox One > Scroll down and download OSUDT2 in USB drive > Install the update in Xbox One;
If OSUDT2 fails to install, download Restore Factory Defaults file in USB;
Press Eject button + Accessory pairing button at the same time, then press Power button by holding the first two buttons;
Wait console to be repaired;
When "Applying update..." message appears, insert USB drive which contains the OSUDT2 update and let the system install it.
If the update installing process failed, try to download Restore Factory Defaults file in USB drive and then connect it with Xbox One console machine to reset it into factory settings.
You'll be asked whether you want to keep your installed games or not, click Yes.(If not, you'll get all your games on Xbox erased.)
Now the Xbox One fails to start or stuck on loading screen error will be fixed. You can directly run it to play games again.
Fix 2. Quick fix Xbox One stuck on loading screen issue by factory resetting
Hold Eject and Sync button, click Power button;
Wait for 2 start up tones to sound, a menu with 4 options will appear: Restart, Power off, Factory reset and Update off of Flash Drive;
Click Factory reset, you'll be asked whether you want to keep your installed games or not;
Click Keep installed games and let it update for a couple minutes;
Then Xbox One will be boot normally again. All your games will be still stored on the game drive.
Extra Tip: Restore lost Xbox One games after fixing Xbox One stuck on loading screen error
If you lost game files on Xbox One hard drive by system update or factory reset after fixing Xbox One stuck on loading screen error, don't bother. Here we have a solution for you to restore lost Xbox One games. All you need is a powerful file recovery software - EaseUS Data Recovery Wizard. Free download it and follow below steps to get your Xbox One game files restored with ease now:
Connect Xbox One hard drive which used to store your lost games with your computer;
Download and launch EaseUS Data Recovery Wizard on it;
1. Run EaseUS Data Recovery Wizard and select location where the Xbox One hard drive is, click Scan;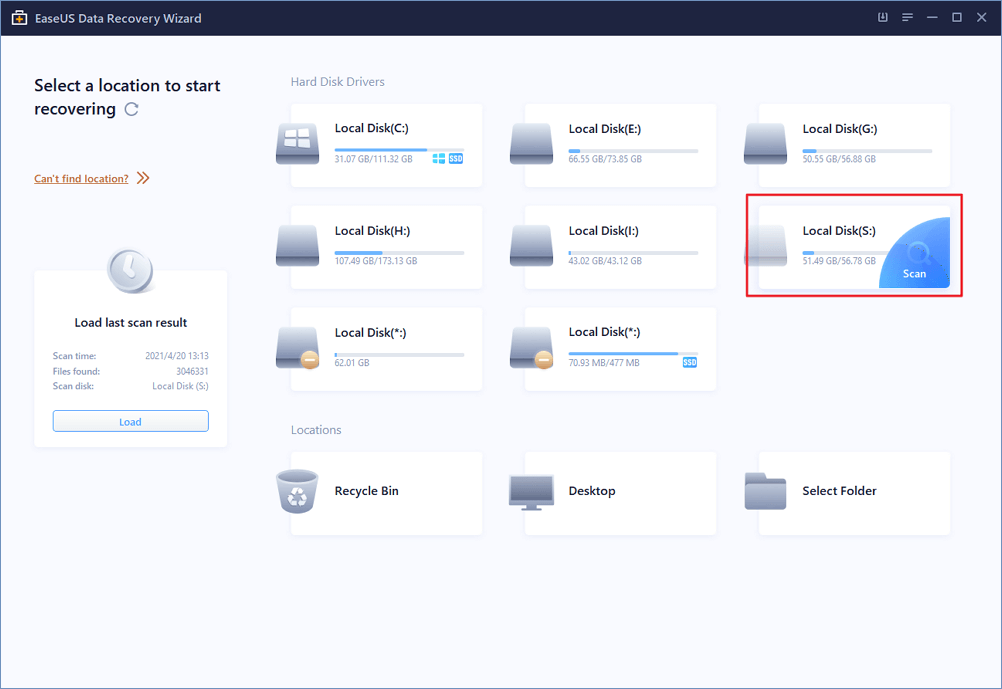 2. Let this software to scan and fin all game files on Xbox One hard drive with Quick Scan and Deep Scan mode;
Preview and select found game files, click Recover to restore all found games and files.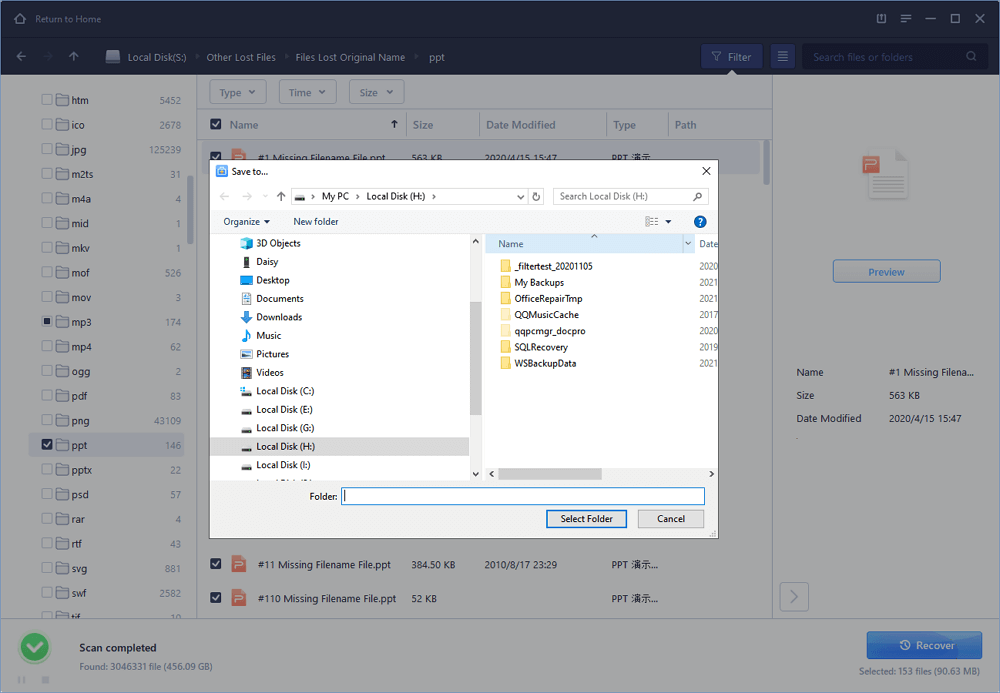 Please save found games and files into a safe spot before making sure all lost games are restored. Clean all useless files on the drive, and move all found games back to Xbox One drive. Insert the game drive back to Xbox One console machine, install and play games gain.