How are folders missing after chkdsk?
Running Check Disk from a Command Line (chkdsk) is to check for and fix disk errors in Windows operating system. It's widely used among advanced Windows users, whose HDD or USB drive is running into problems and needs a quick fix. One of the most commonly used chkdsk commands are chkdsk /r, which is to locate bad sectors and recovers readable information, and the other is chkdsk /f, which is to fix errors on the disk if they were found.
While running chkdsk command to check and repair a disk drive, don't forget to make a copy of important files and folders on the drive. Otherwise, some of the contents will mysteriously disappear from the original location due to the fact that chkdsk does its work by changing a disk's file allocation. That's how many of you find files and folders missing after chkdsk.
How to recover missing files or folders after chkdsk?
No matter what chkdsk commands you performed to restore a disk drive with problems, always remember to create a backup in advance, because there is a risk of data loss. For those who have already made a mistake without thinking of this essential step, go to find a solution to chkdsk deleted file recovery.
Here, EaseUS Data Recovery Wizard is recommended. From its customers' feedback, this hard drive recovery software is very good at finding lost data on various storage media devices with its enhanced scanning mode. Since your files and folders are just put aside by chkdsk when rearranging the file allocation, it's still kept on the disk space. To make the missing data show up again, only three steps will work.
Step 1. Select your drive where you performed chkdsk and click Scan.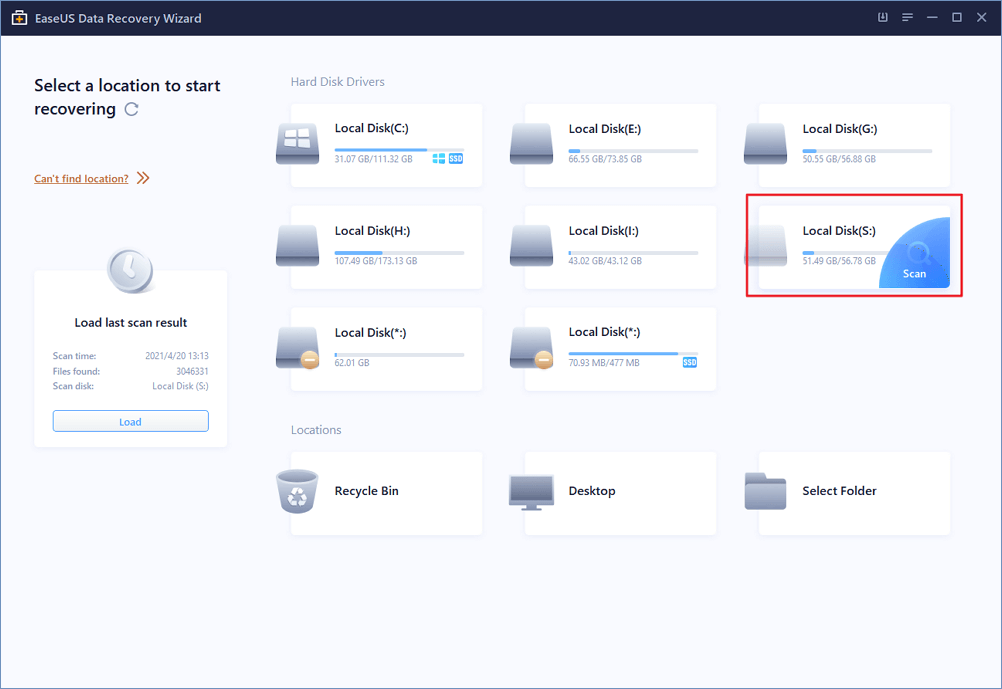 Step 2. The software will start scanning all lost data on the selected drive.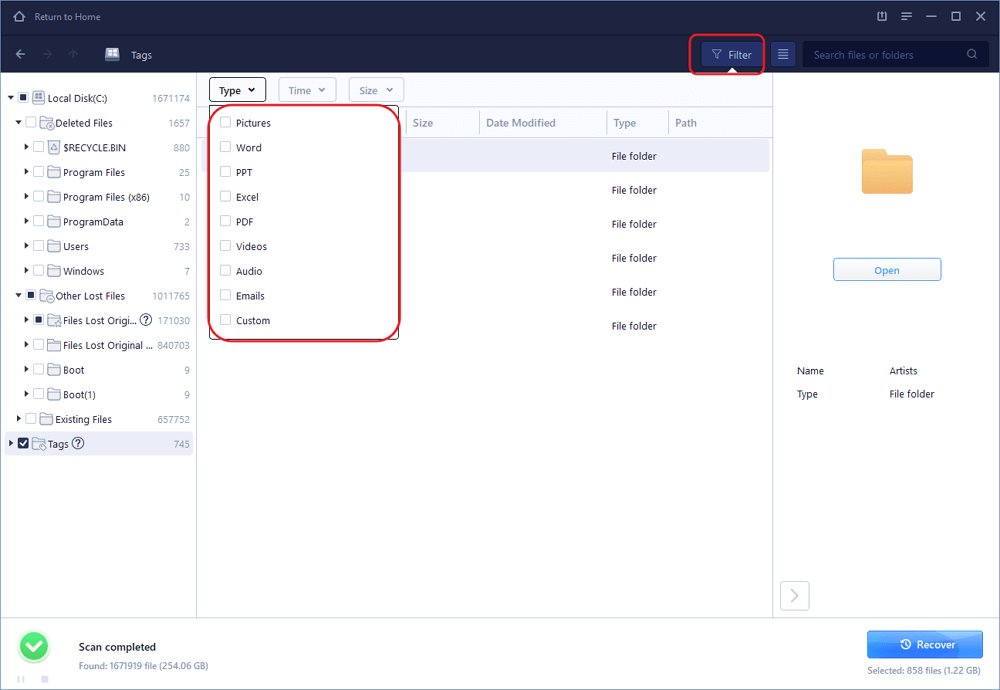 Step 3. In the scanning results, select your missing files and folders after chkdsk and click Recover button to get them back at once. Choose a different location to store the selected files in case of data overwriting.