A file error has occurred: cannot save Word document
The user's ask applies to Word 2003, 2007, 2010, 2013, 2016...
"What's causing 'a file error has occurred' while saving a Microsoft Word to a .doc or .docx format? I've been working on this document for days, everything's almost done so far, but this time it will not allow me to save."
Temporary fix for saving Microsoft Word a file error has occurred
It's annoying when the Word document can't be saved. What's worse, what you've edited on the Word document may also lose due to an occurred file error.
If saving with a different name does not eliminate the problem, here's a suggested solution from Microsoft Word users who are suffering from unexpected error and follow to solve it temporarily:
1. Create a new blank Word file.
2. Copy and paste all the contents from the old Word file into a new blank file.
3. Save the new blank file with another new file name.
How to fix Word 'a file error has occurred' permanently
Would you like to take further measures to get rid of the ' a file error has occurred' issue each time when trying to save a Word document?
The upcoming method should help:
Step 1. Show hidden files and folders
Open Control Panel and go to File Explorer Options.
Click on the View tab
Under Advanced settings, tick the option in front of Show hidden files, folders, and drives.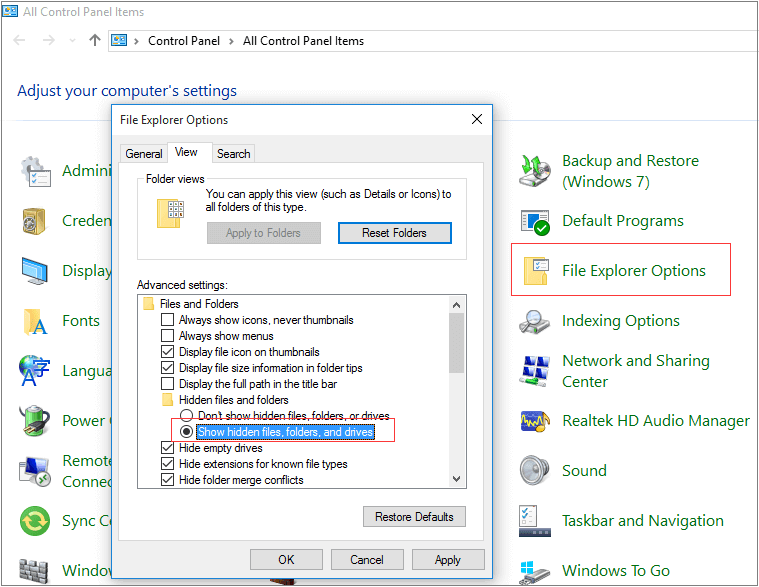 Step 2. Delete all files of which the name contains 'normal'
1. Open Windows Explorer and search the following path:
C:\Documents and Settings\Administrator\Application Data\Microsoft\Templates
2. In the Templates folder, delete all the files of which the name contains "Normal" character, such as ~$Normal.dot. Pay attention, don't delete the Templates folder by wrong.
How to recover Word documents lost due to 'a file error has occurred' error
Sometimes the discussed file error would cause data loss, especially when close the Word document you're editing and accidentally clicked don't save button. Everyone would feel horrible to see hours or even days of hardworking just becoming worthless.
Here are some recommended tips and tricks for you to try to get the unsaved word documents back:
1. To recover lost Word documents in various situations.
2. To recover unsaved Word document from the temporary files, usually .asd file with Microsoft Word provided autosave function, which gives users a second chance.
3. To open or recover .asd files to see if your lost word documents are there or not.
What if you can't as expected? Try to find a third-party data recovery tool to scan all over the computer hard drive and find the lost files as much as it can.
Here you can download EaseUS free data recovery software and perform the following steps to have a try:
Follow a simple way to recover lost Word documents:
Choose the Word file location
Scan all lost data
Select Word files and recover
Step 1. Choose the Word file location
It's the first step. You must clearly know where your Word files got lost, choose a hard disk drive or a specific folder. If it's on a USB flash drive or SD card, take one more step to connect it to your computer.
Right-click on the drive X: and click the Scan button.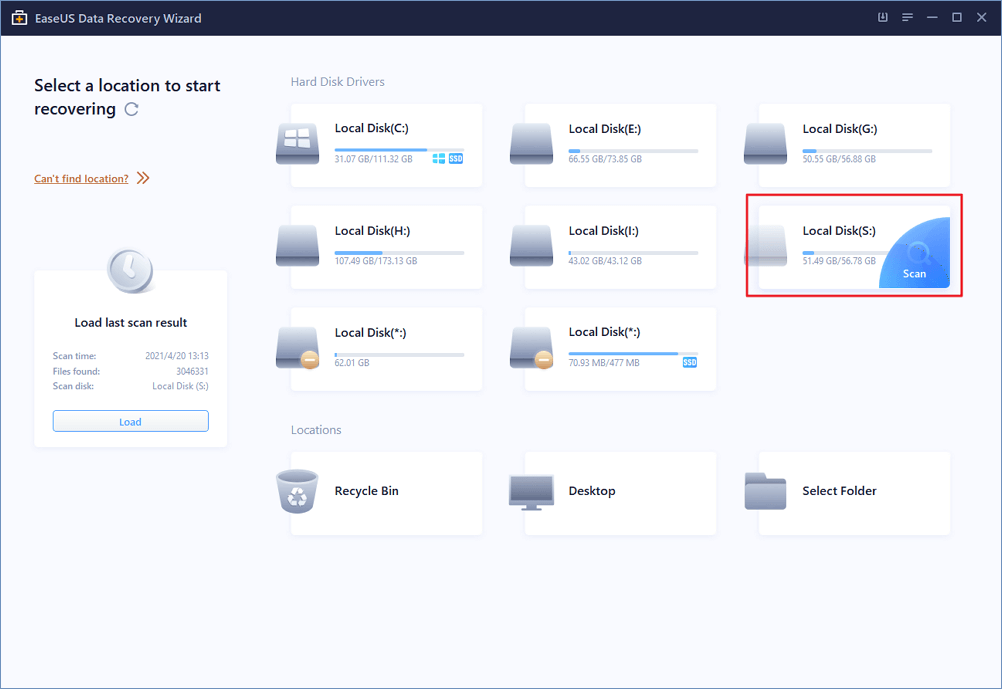 Step 2. Scan all lost data
The software will start immediately scanning all lost data on the selected drive, and you'll see more and more data showing up in the scan results.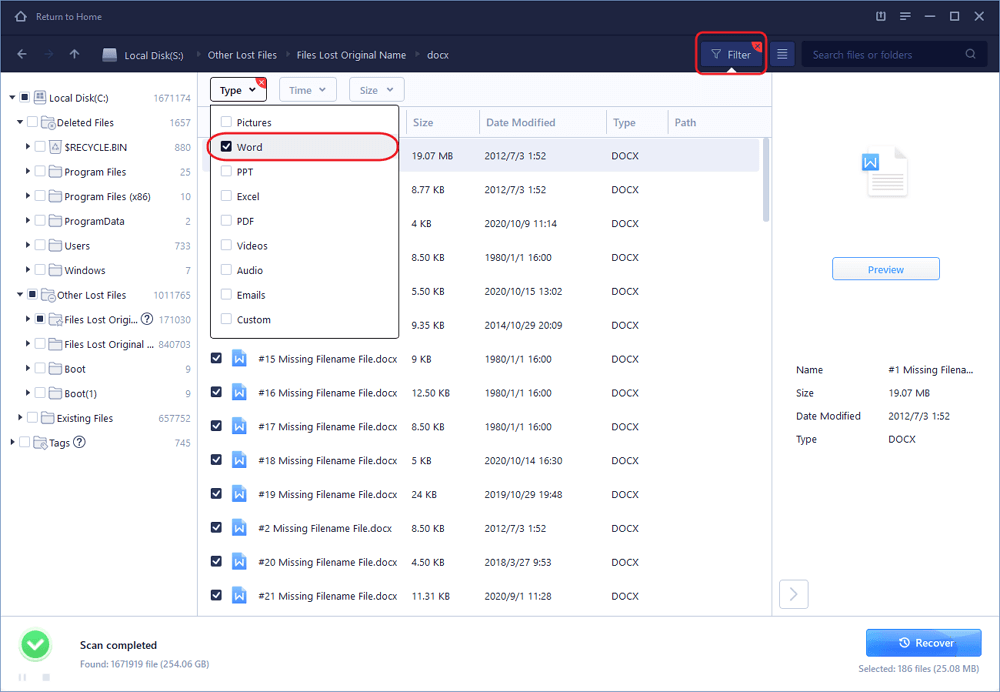 Step 3. Select Word files and recover
After the scan, use the quickest way to the wanted Word documents by choosing "Documents" from the drop-down list in "Filter". You're allowed to preview a Word file if you have Microsoft Word application installed on your computer. Finally, select the desired documents and click "Recover".