How do I repair Exchange Server database?
Did you ever meet Exchange Server corruption error? When you are unable to send tasks on Outlook.
Quite a lot of reasons can cause vulnerable Exchange Server database corruption and other issues. Don't worry if you are having these issues in Exchange Server as listed below:
Hard drive contains bad sectors
Virus attack
Exchange Server failure/fail to boot
Exchange Server dirty shutdown
Database object error
Improper database schema changes
As for the first two reasons, the best solutions are to replace and clone hard drive with bad sectors to a new HDD/SSD and run virus cleaning software to remove all malware and virus.
The next four causes are related to Exchange Server database itself, which requires professional solutions to resolve these issues. Here EaseUS software has gathered two reliable solutions to help you fix and repair Exchange Server database by using third-party Exchange recovery software or Esetuil utility.
Repair Exchange Database with Exchange Recovery Software
A time-saving and secure way to repair Exchange Server database is no longer to apply the manual method but to let professional Exchange Server recovery or repair tool for help.
Of course, you need to choose a reliable and trust-worthy Exchange Server repair software producer. EaseUS software, with years experience in data recovery, recently has promoted its Exchange Server recovery software to help Exchange Server administrators resolve multiple Exchange problems.
This software applies to MS Exchange Server 2019 / 2016 / 2013 / 2010 on most all Windows Server systems.
With this software, you can repair and restore database and mailbox database files within a few simple steps (doing no damage to the database):
Step 1. Run EaseUS Exchange Recovery on the computer where you install Exchange Server
Click the three dots button to navigate Exchange dabase on the computer, click "Analyze" to continue.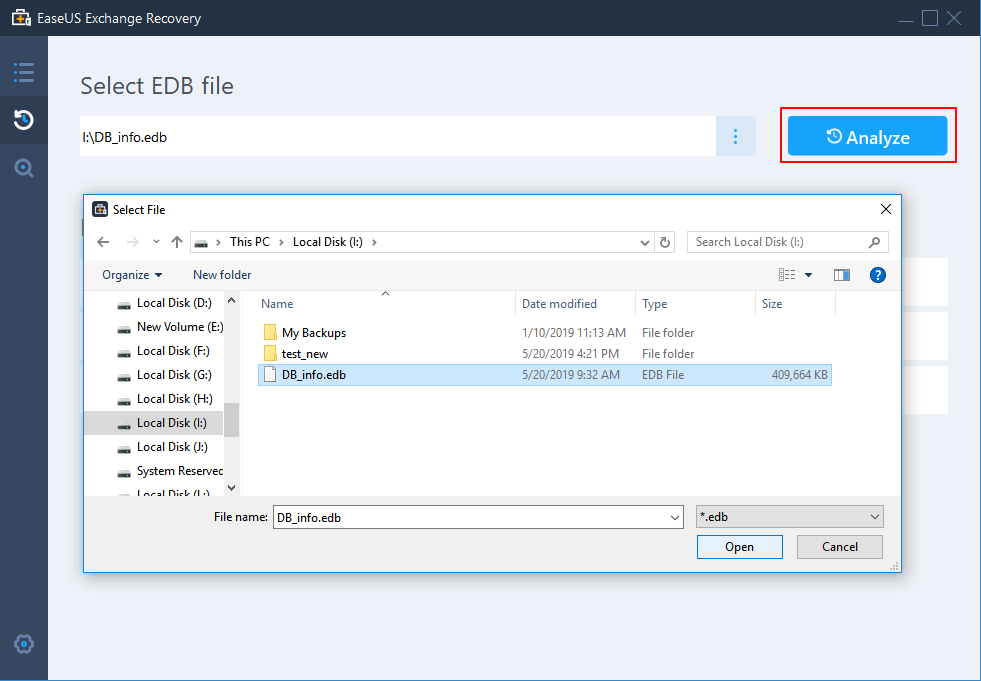 It will quickly scan and repair all found corrupted files, data in Exchange database.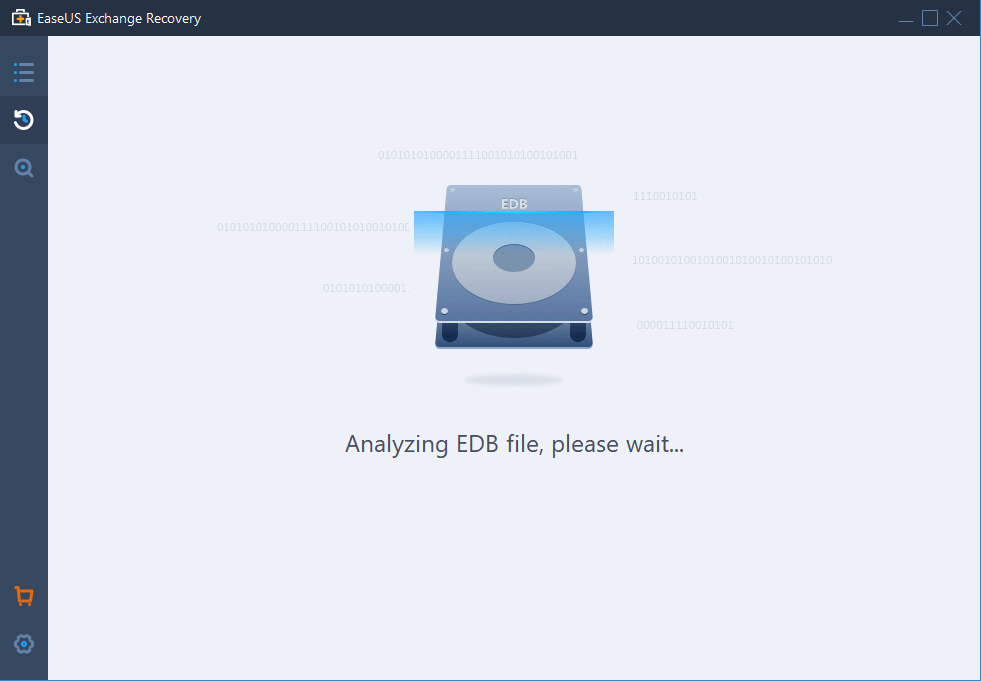 Step 2. Check repaired Exchange database content
After the analysis, you can double-click to preview contents in each Exchange mailbox and click "Recover" to continue.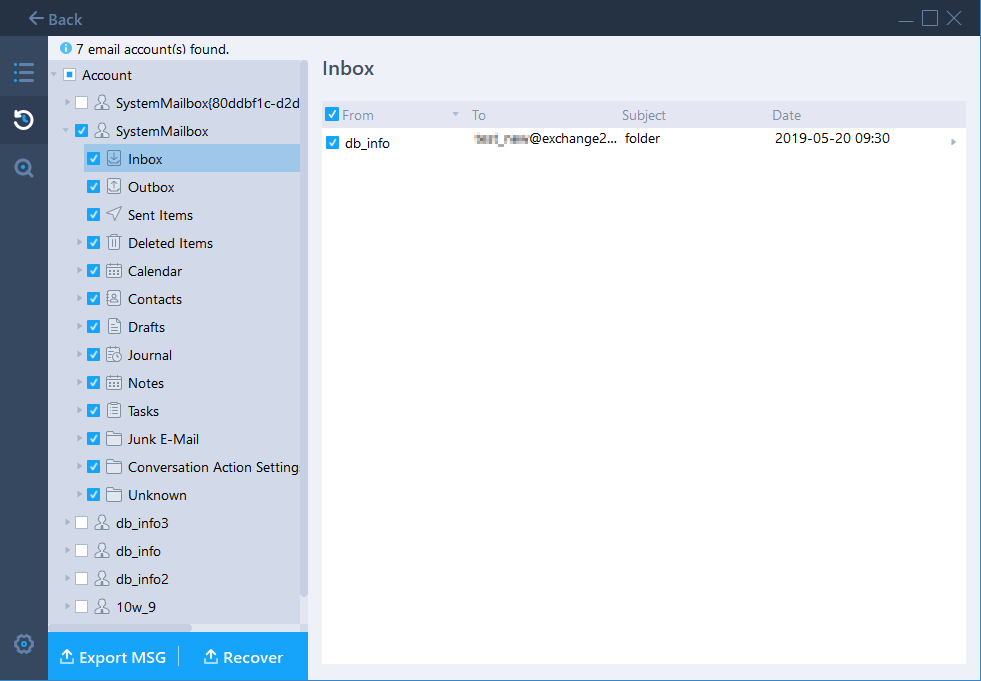 Step 3. Restore the repaired Exchange database to Exchange Server account
After this, you should be able to relaunch Exchange Server, accessing the database, and deploy daily work, receive and send emails on Outlook again.
Manually Repair Exchange Database with Eseutil
Experienced administrators may be familiar with the Eseutil which is designed to resolve normal issues such as database corruption, Exchange server failure, etc., questions.
So the other effective way that you can try is to apply Eseutil command to repair Exchange database:
Note: Before you start the repair process, remember to back up Exchange Server database in advance.
Step 1: Dismount Exchange database, type with below command:
Dismount-Database –Identity
Step 2: Defragment database with Eseutil /d command
eseutil /d /T
Step 3: Mount Exchange database:
Mount-Database – Identity
Step 4: Repair Exchange database with Eseutil /p command
eseutil /p
Step 5: Run mailbox repair request to fix errors in database
New-MailboxRepairRequest -Database -CorruptionType
After doing so, you may re-run Exchange Server and reaccess the database.
Besides the above commands, you can also run the next commands to restore and fix other problems in Exchange Server database:
eseutil /r - Restore the database
eseutil /k - Verify checksum in the database
eseutil /c - Do hard recovery
eseutil /g - Check the database integrity
EaseUS Exchange Recovery
Recover & Repair corrupted EDB files and contents
Recover from unexpected Exchange Server crash
Recover Dismounted/Offline EDB Mailbox
TRY IT NOW