EaseUS Disk Copy allows you to backup one disk to another. The two disks are exactly same in each sector.
Attention Please:
1. The destination disk should be equal or larger than the source disk. If not, the copied data may not keep intact.
2. If the size of destination disk is larger than source disk, after the copy finished, the size of destination disk will be changed to the same size as source disk and the rest space will be distributed into unallocated space.
3. All data on destination disk will be erased.
Compared with 1 TB disk copy by EaseUS Disk Copy, EaseUS Todo Backup supports to clone entire disk or partition to another (up to 2 TB) in Windows environment. What's more, EaseUS Todo Backup also provides file & folder backup and restore, hard drive partition backup & restore, automatic backup and incremental backup to fully protect your hard disk drive data.
Step by Step instruction:
1. Create bootable disk of EaseUS Disk Copy and then insert the bootable disk.
2. Set the first Boot Device in BIOS as CD-ROM (bootable CD/DVD) or Removable device (USB bootable disk), and restart the computer.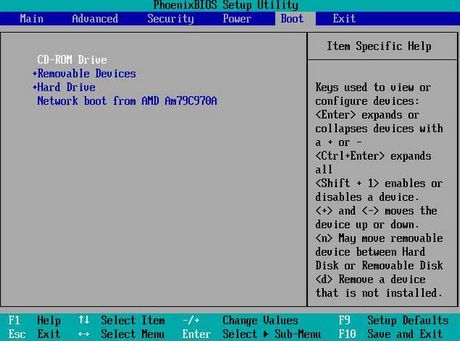 3. Choose "Start Disk Copy 2.3" by using Enter.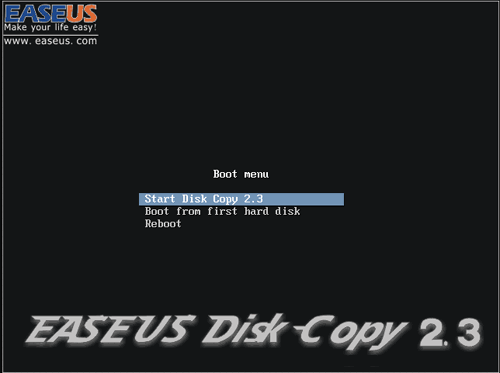 4. Choose "Disk Copy" and click "Next"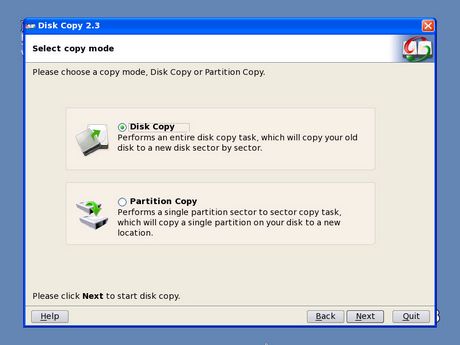 5. Select Source disk that you want to copy.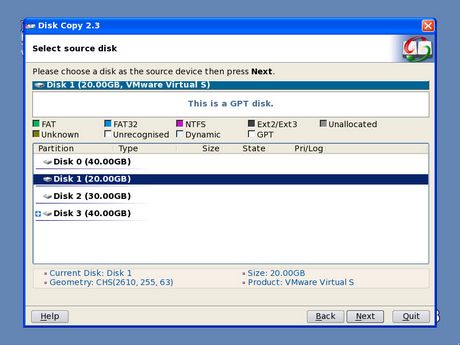 6. Choose the Destination Disk, and then click "Next".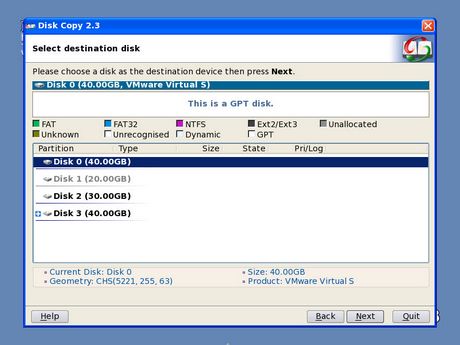 7. To preview the result. If it is right, then click "Proceed" and do the confirmation.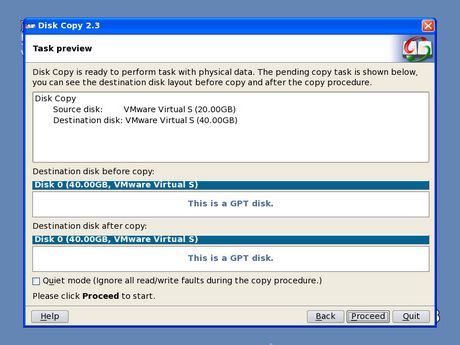 8. Done.