Why to upgrade to a larger disk?
Have you ever encountered the problem of running out of space? You must feel desperate when this happens because you are unlikely to upgrade some important applications and programs as well as to store more data. For this, you should upgrade to a newer and larger disk and then install all applications upgrade and operating system. But reinstalling all applications and operating system is time-consuming job. How to solve this?
Windows will alert you by popping out a Windows low disk alert if your computer suffers this kind of problem. It says: "You are running out of disk space on Local Disk [drive]. To free space on this drive by deleting old or unnecessary files, click here." or some other kinds of disk space warning.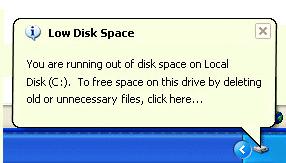 How to solve disk low space?
To solve this problem, we would like to share three useful ways of increasing disk space:
Remove some programs that have installed in your computer.
Extend partition by shrink other partitions and extend partitions which are too small.
Upgrade the hard disk to larger one through disk clone and transfer all the data from the old disk to the new one.
How to upgrade to a larger disk?
Here we would like to introduce an effective way to upgrade a disk for applications upgrade, data storage without system re-installation. That is to upgrade disk through free disk clone software - EaseUS Todo Backup Free.
Firstly, please download the full version of this freeware and then follow the direction to upgrade the disk by cloning the entire disk to a larger one without reinstalling operating system and applications.
Secondly, launch EaseUS Todo Backup, select Disk clone. And follow the wizard to clone your disk.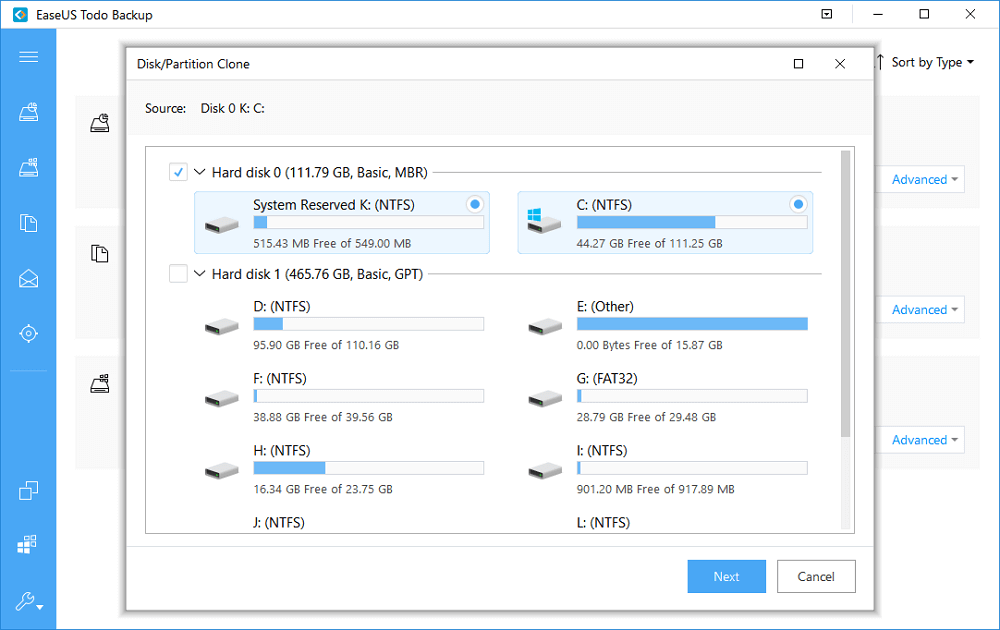 More detailed steps: How to clone disk?
After all steps, you will successfully upgrade hard disk to a larger one and transfer all the data on your original disk to a larger one in a very easy and safe way.
Apart from disk clone features. This software offers a good way of backup and recovery which will effectively protect the important data in your computer.