Upgrade CCTV HDD to a Bigger One
Does your CCTV hard drive has little space to save these daily videos? Do you want to upgrade your CCTV HDD to a bigger or new one? You are in the right place! This article will be divided into two parts. first, upgrade and clone CCTV HDD to a bigger one. Second, replace the CCTV hard drive with the bigger one.
two parts to easily upgrade CCTV HDD:
Part 1. Upgrade and Clone CCTV HDD to a Bigger One
Here we'd like to recommend you try a powerful disk cloning software - EaseUS Disk Copy which fully supports you to clone CCTV hard drive and upgrade to a bigger disk. You can just apply this software to help you upgrade and clone DVR/NVR hard drive to a bigger one with ease now.
Note:
1. When you remove the old HDD, do remember to avoid touching the power supply or you could receive a nasty shock. Then take out the CCTV HDD and connect to the computer.
2. Do remember to connect your new bigger hard drive to the computer as a storage device before upgrading CCTV hard drive to the bigger one.
Step 1: Download, install and run EaseUS Disk Copy on your PC.
Click "Disk Mode" and select the hard drive that you want to copy or clone. Click "Next" to continue.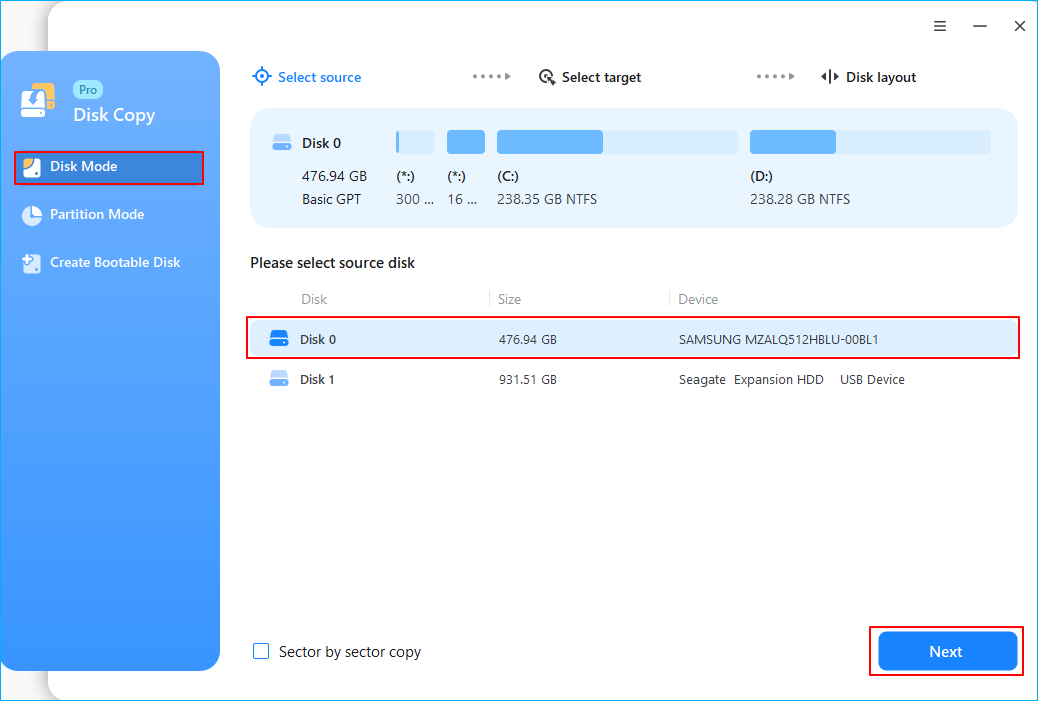 Step 2: Select the destination disk.
Note: The destination disk should be at least the same big or even larger than the source disk if you want to copy or clone the source hard disk.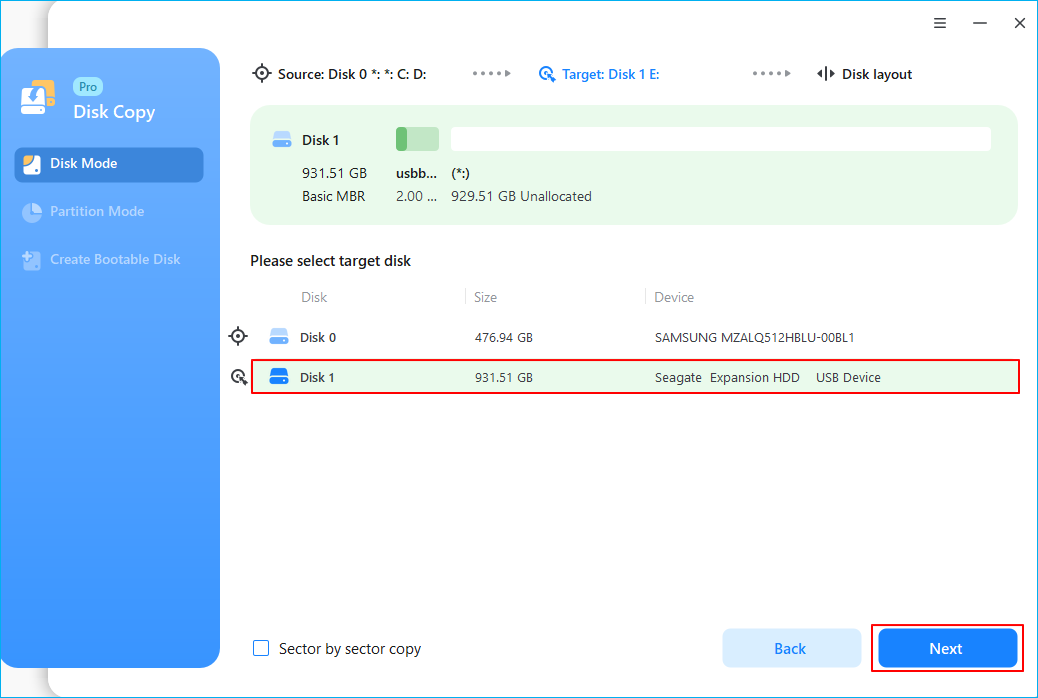 Step 3: Click "OK" to confirm if the program asks to erase data on the destination disk.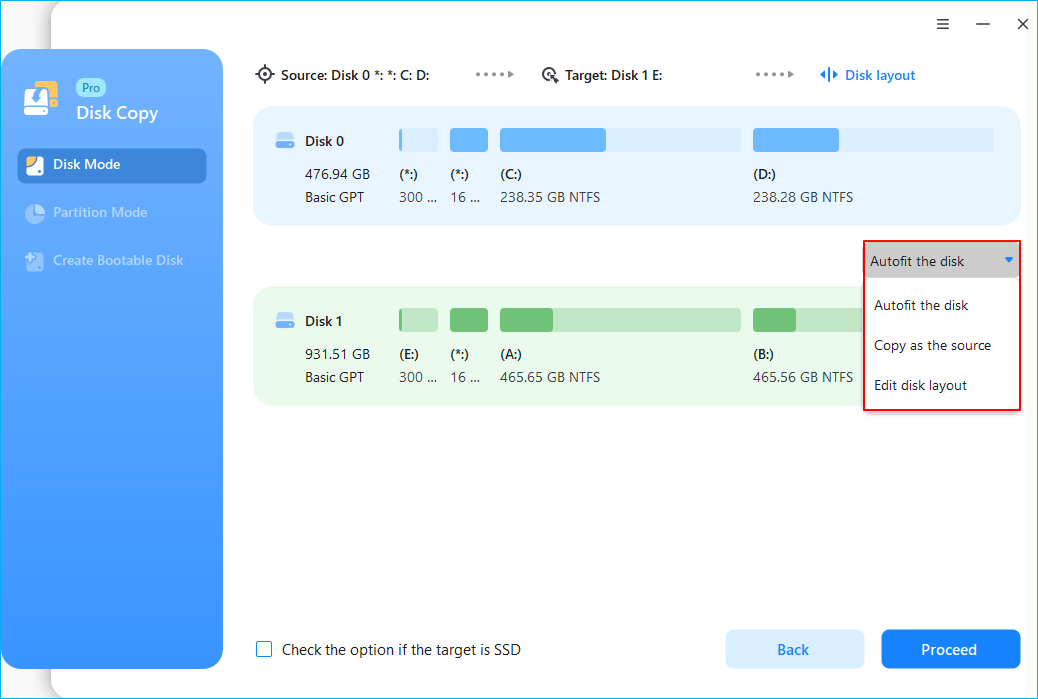 Step 4: Check and edit the disk layout.
If your destination disk is an SSD drive, do remember to Check the option if the target is SSD.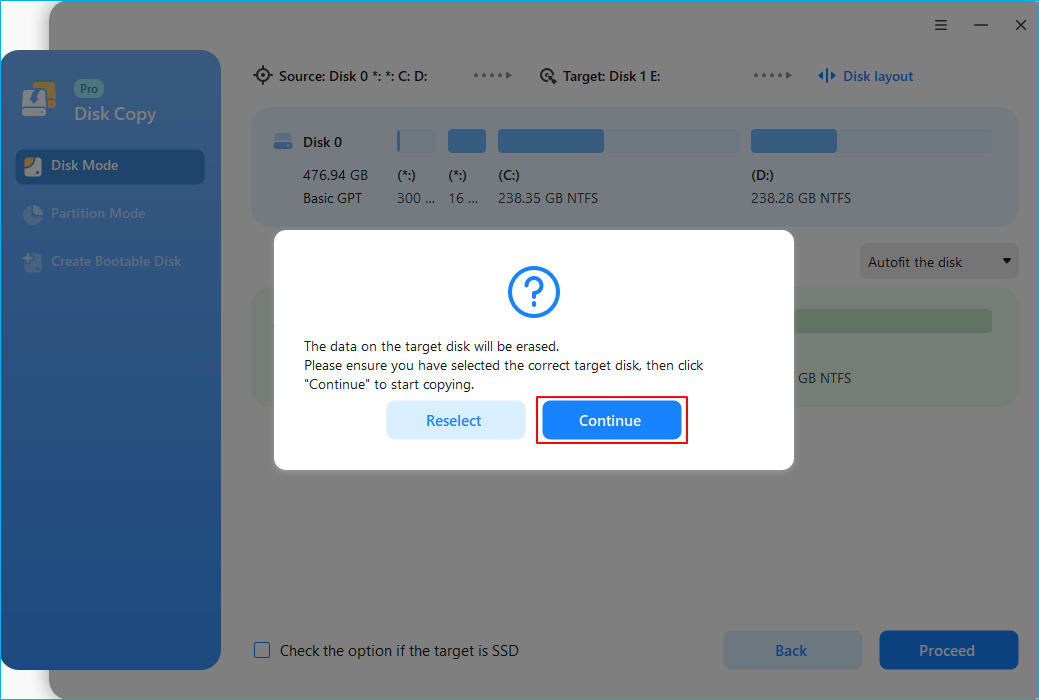 Step 5: Click "Proceed" to start the hard drive cloning process.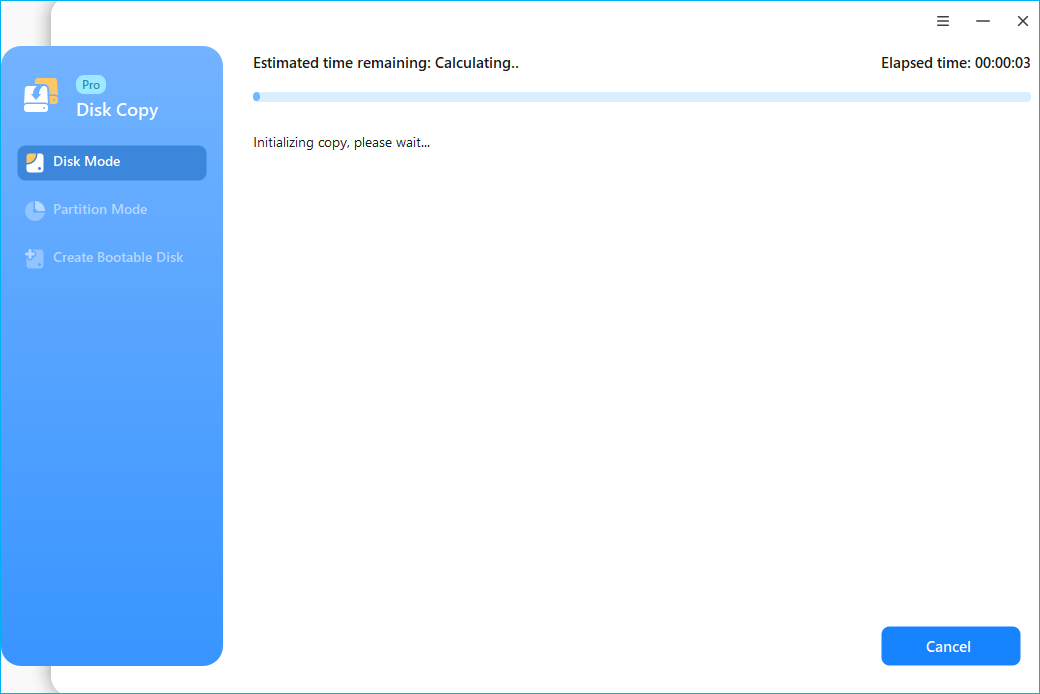 Part 2. Replace the CCTV Hard Drive with the Bigger One
Once you have the bigger hard drive, you can start to install it on the DVR/NVR.
Step 1: Disconnect your video recorder to form power.
Flip the switch on the back of the unit then pull the cable (by the connector) from the power port.
Step 2: Disconnect your hard drive(s).
This means taking the old CCTV HDD out of your DVR/NVR.
Step 3: Add your bigger hard drive(s).
It's as simple as reversing the steps to install the new or additional drive. New hard drives will not need to be formatted once they are installed in the DVR. Then you can use your bigger new hard drive to save CCTV videos.