How Can I Get Data off an Old Hard Drive?
"I've been using PCs for many years, and I have an old hard drive from the previous computer. I want to make sure that I can get all of the data off the old hard drive. However, the problem is that I can't enter the Windows operating system of the previous computer.

Besides, pulling out the old hard drive and connecting it to the new computer seems rather difficult for me. Is it possible for me to copy all the data of the hard drive without booting into Windows OS? If it's possible, please tell me how to get all my data off an old hard drive! Thanks!"
Copy Data from an Old Hard Drive With EaseUS Disk Copy
Sometimes, Window computer is prone to dead for one reason or another. When the problem occurs, users' greatest concern is that how to get data off their hard drives without booting into Windows.
In this post, we strongly advise you to copy data from an old hard drive with the help of EaseUS Disk Copy.
It is a prominent disk cloning utility, and it fully supports HDD cloning even when you can't boot into your operating system. So you can achieve the purposes in the following.
Easily copy operating from HDD to SSD without reinstalling.
Thanks to the sector-by-sector function, you can copy the entire HDD to SSD to keep the two drives identical in use.
Steps to Getting Data off an Old Hard Drive
The old HDD cloning takes two procedures. First, create a bootable CD/DVD or USB flash drive; second, start cloning the old HDD by using the bootable device.
Restart your computer and press F2 while booting up PC to enter BIOS. Set the first Boot Device in BIOS as - CD-ROM (bootable CD/DVD) or Removable device (USB bootable disk) and restart the computer. Then follow the steps below:
1. Choose "Disk mode" and select a source disk, then click "Next".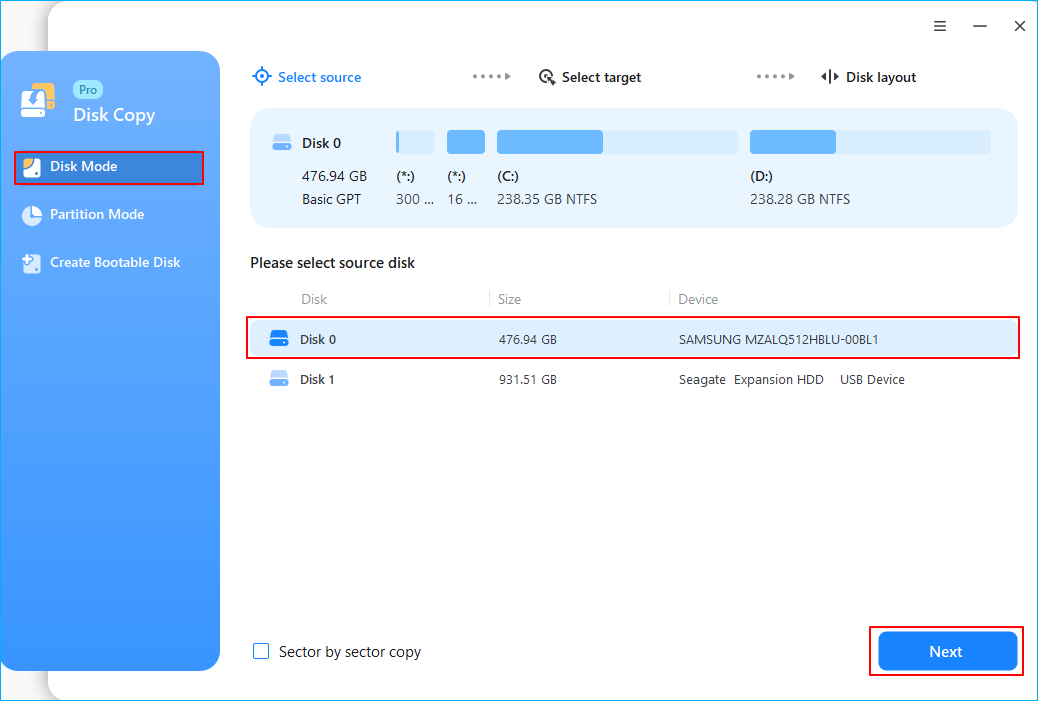 2. Choose a destination disk to save the data and then click "Next".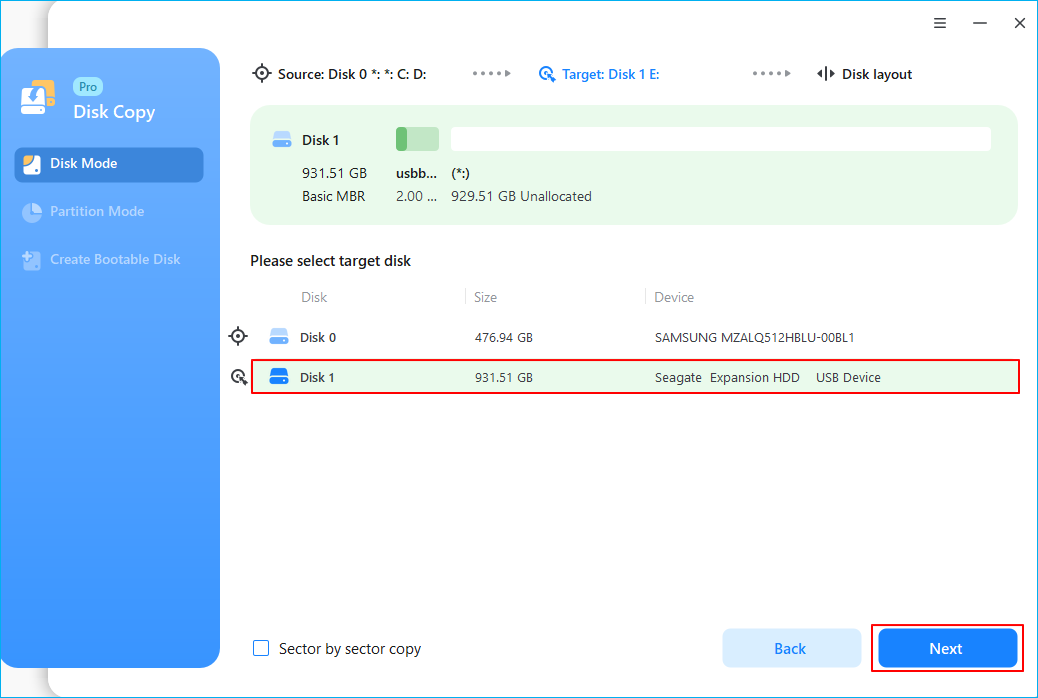 A warning message tells you that the data on the destination disk will be overwritten. Click "OK" to continue if you do not have important data on the destination disk.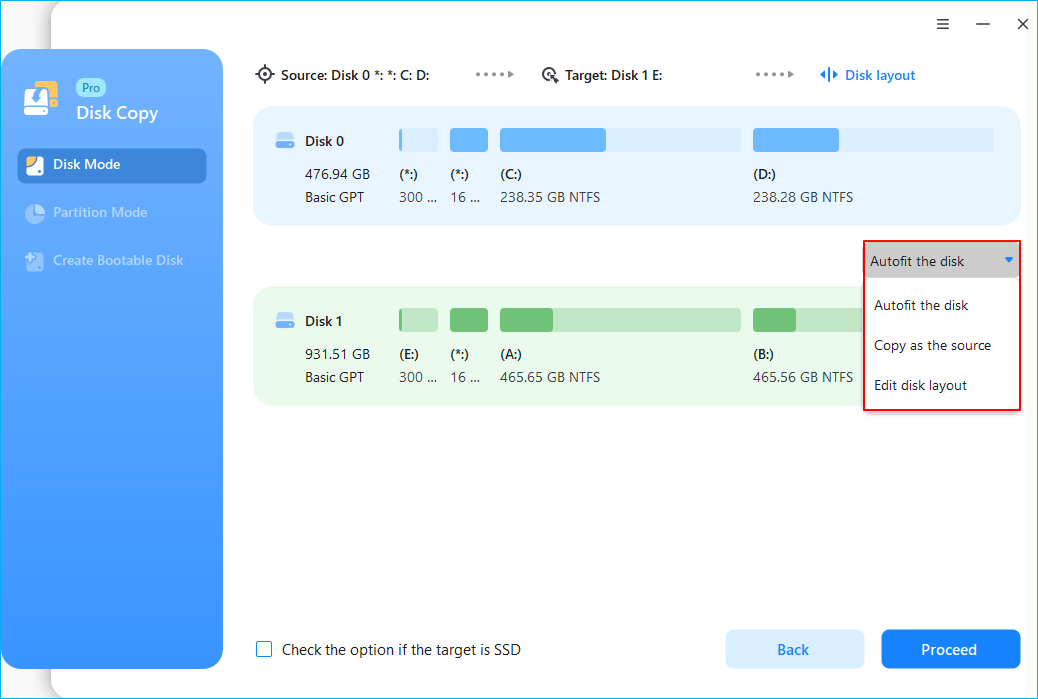 3. Edit the disk layout and then click "Proceed" to continue.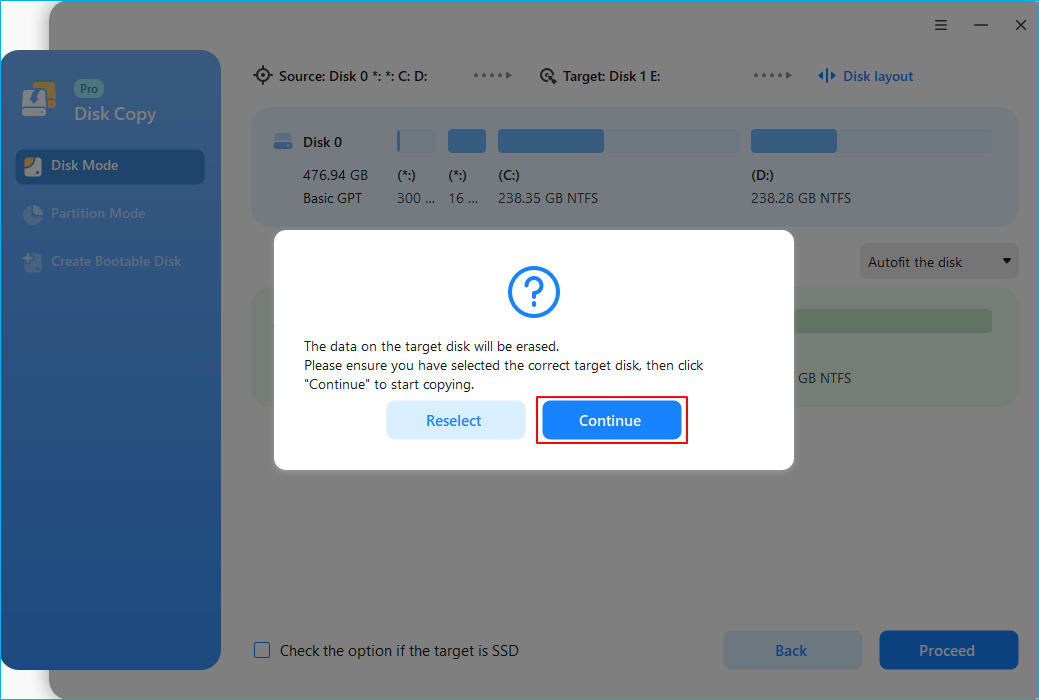 "Autofit the disk" resize the layout on destination disk according to the size of it to make the disk as the best status.
"Copy as the source" doesn't change anything on destination disk and the layout is same as source disk.
"Edit disk layout" allows you to manually resize/move partition layout on this destination disk.
4. Wait for the process to complete.