Here on this page, we'll offer you reliable methods to resolve various computer won't turn on issues without losing any data. You can follow and find a relative solution towards your current computer problems that you are facing now:
See how can you repair your not powering up computer here now:
Notice: Before you applying the recommended methods here to repair your computer won't boot up issue, please do remember to check out there's no physical damage on your computer including the computer monitor, hard drive and motherboard etc.
Quick and Effective Trick: Replace computer hard drive and reinstall OS
When the computer won't turn on and you are not sure whether the system hard drive is working fine, you can just follow this quick trick to make your computer boot and run again:
1. Connect computer hard drive to another computer to see if it's working fine.
If you have another computer, you can try to connect your current computer hard drive to the healthy computer to check out if the hard drive is working or not.
If the hard drive is accessible, something is wrong with your computer hardware like the display or other devices. You should take your computer to the repair center, and ask for a help there.
2. Clone hard drive to another HDD/SSD
If the hard drive is not accessible or cannot boot properly, don't worry. You can refer to clone a failing hard drive to new HDD or directly follow detail guidelines below to clone your won't boot computer hard drive to a new HDD or SSD for repairing your computer to turn on and run again:
Note: To do this, you'll need to buy a new hard drive since the old one is not working and clone original computer hard drive with OS and data to a new disk by the help of professional disk clone software - EaseUS Disk Copy.
And to ensure a smooth dead computer hard drive to new HDD/SSD cloning process, we would also recommend you to activate it into a Pro version. Here are the detail steps of cloning hard drive to another disk for you to follow now:
Step 1. Download, install and run EaseUS Disk Copy on a healthy Windows computer. And connect an external storage device like USB flash drive or and external hard drive to the PC.
Click Create bootable disk.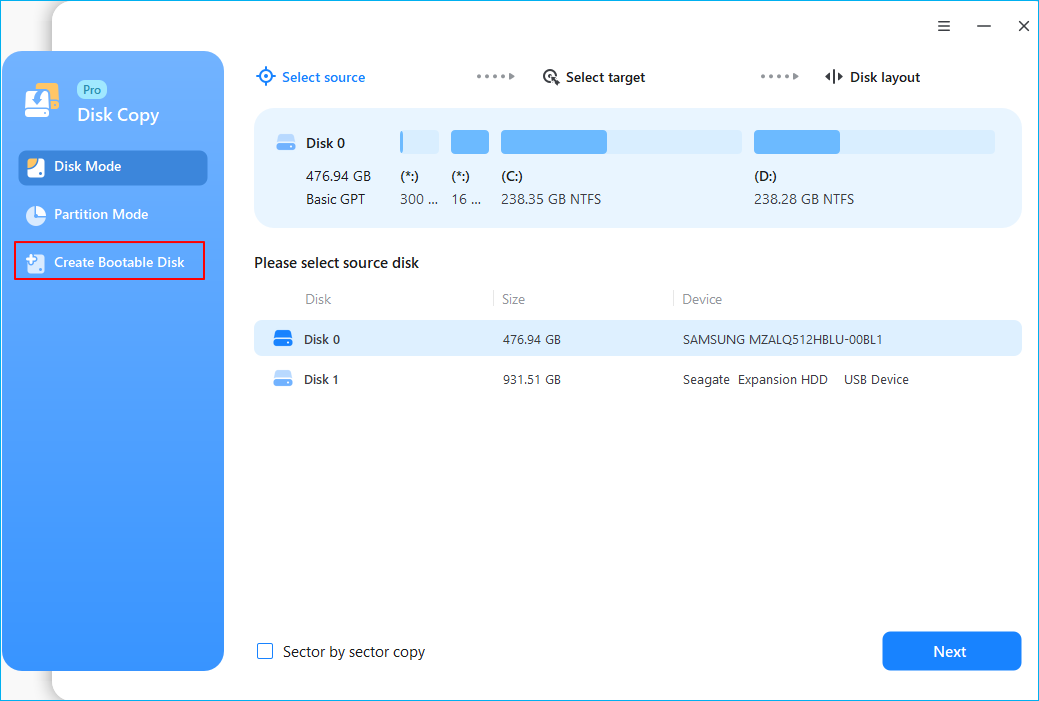 Step 2. Select USB and select your device, click Create.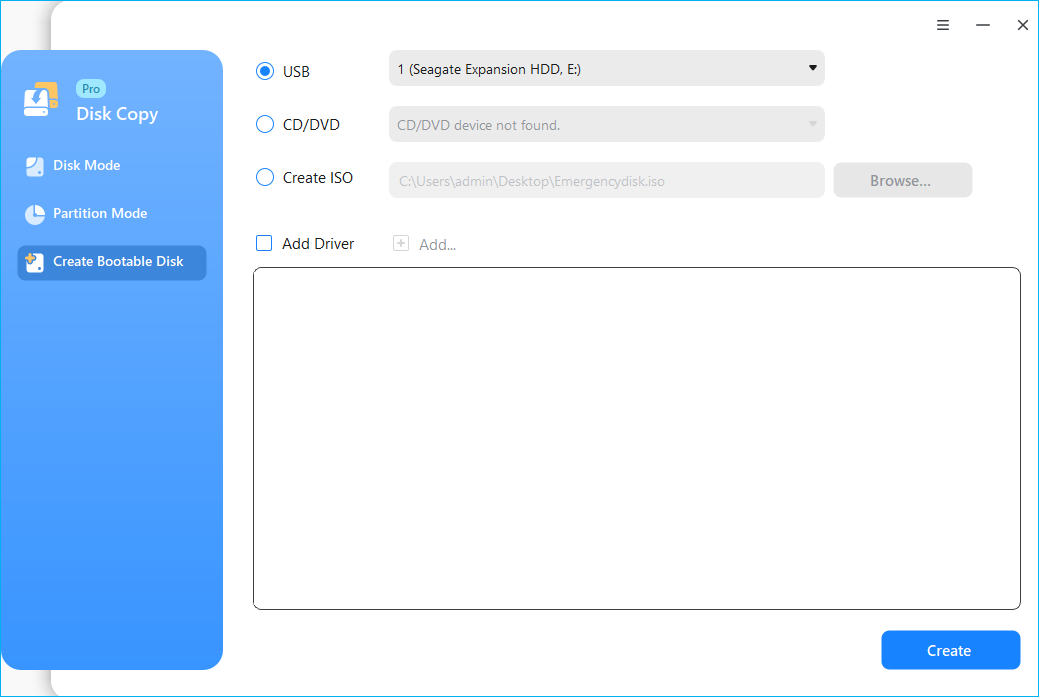 Wait for the process to complete and then you'll get a bootable disk.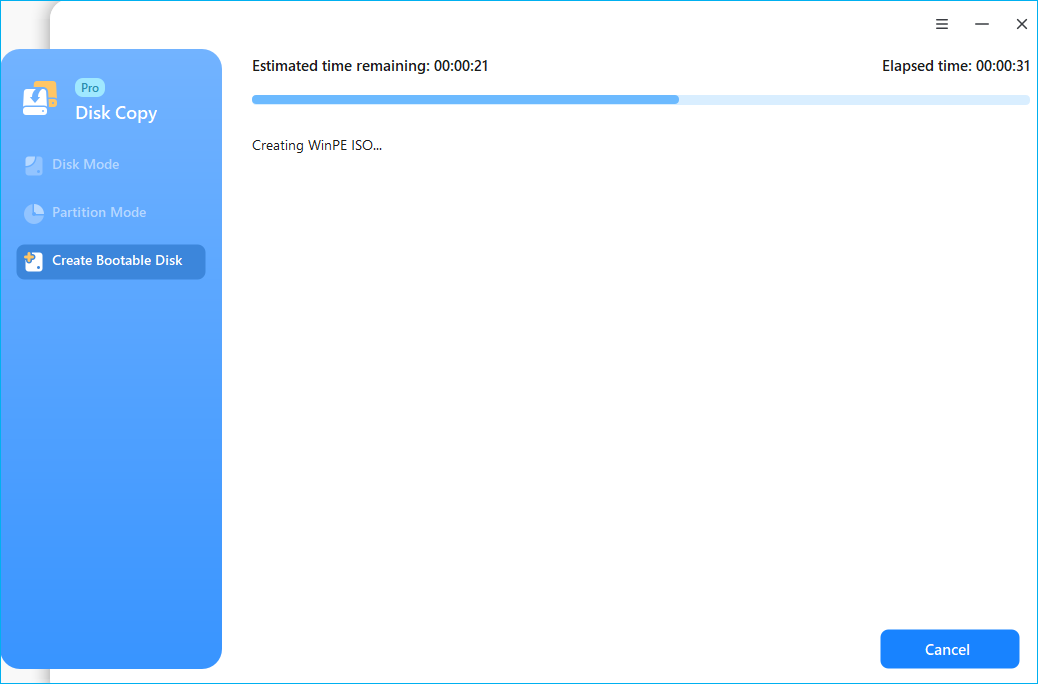 Step 3. Connect the bootable disk USB and a new SSD/HDD to the computer on which you want to clone the disk and set the computer to boot from the bootable disk by changing the boot order in BIOS.
Step 4. On EaseUS Disk Copy, click Disk Mode and select the source disk that you want to copy or clone. Click Next to continue.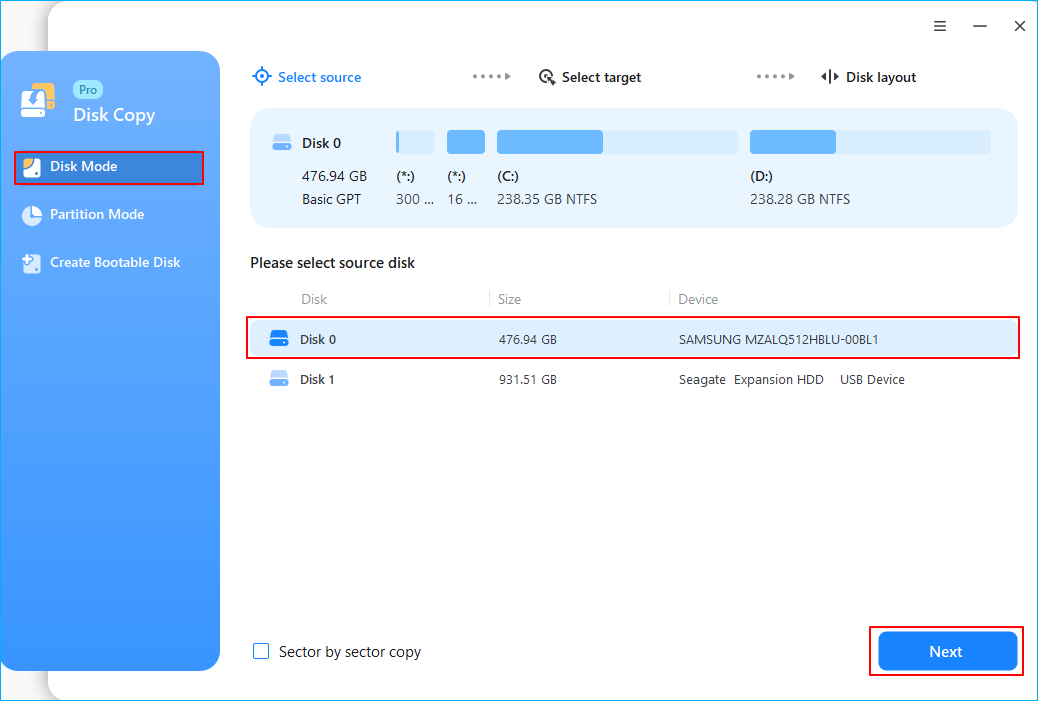 Step 5. Select the destination disk where you want to clone/copy the old disk and click Next to continue.
Click OK to confirm if the program asks to erase data on the destination disk.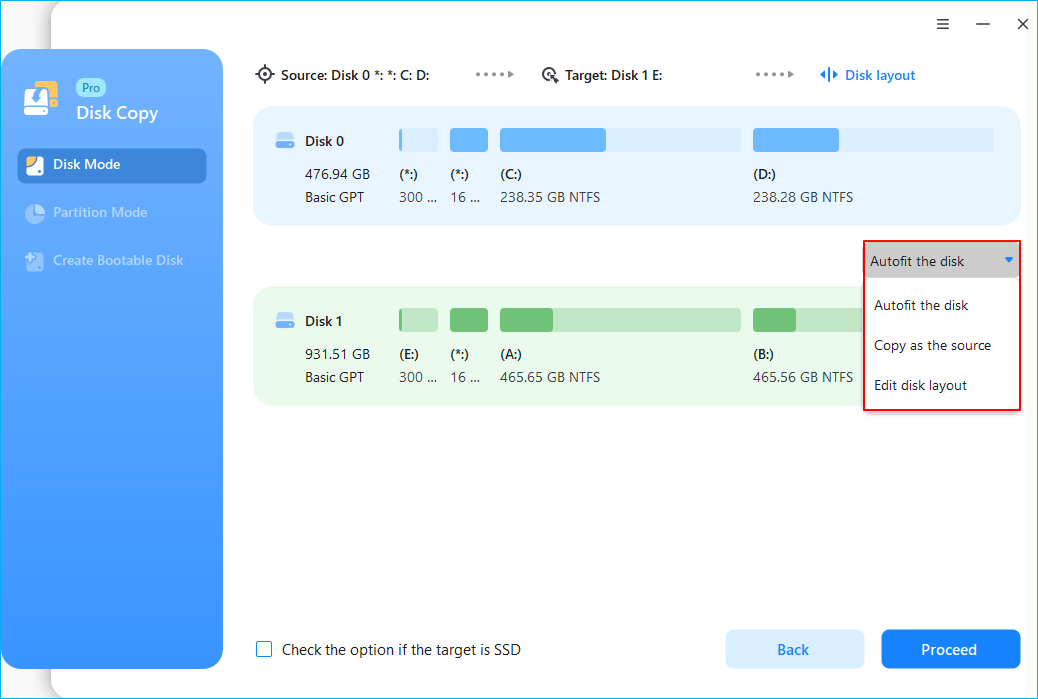 Step 6. Check and edit the disk layout as Autofit the disk, Copy as the source or Edit disk layout.
Autofit the disk is recommended.
Copy as the source option will copy/clone the same layout of partitions on your source disk to the destination disk.
Edit disk layout allows you to resize or move partition layout on the destination disk manually.
If your destination disk is an SSD drive, do remember to tick Check the option if the target is SSD.
Click Proceed to start the disk cloning or disk copying process now.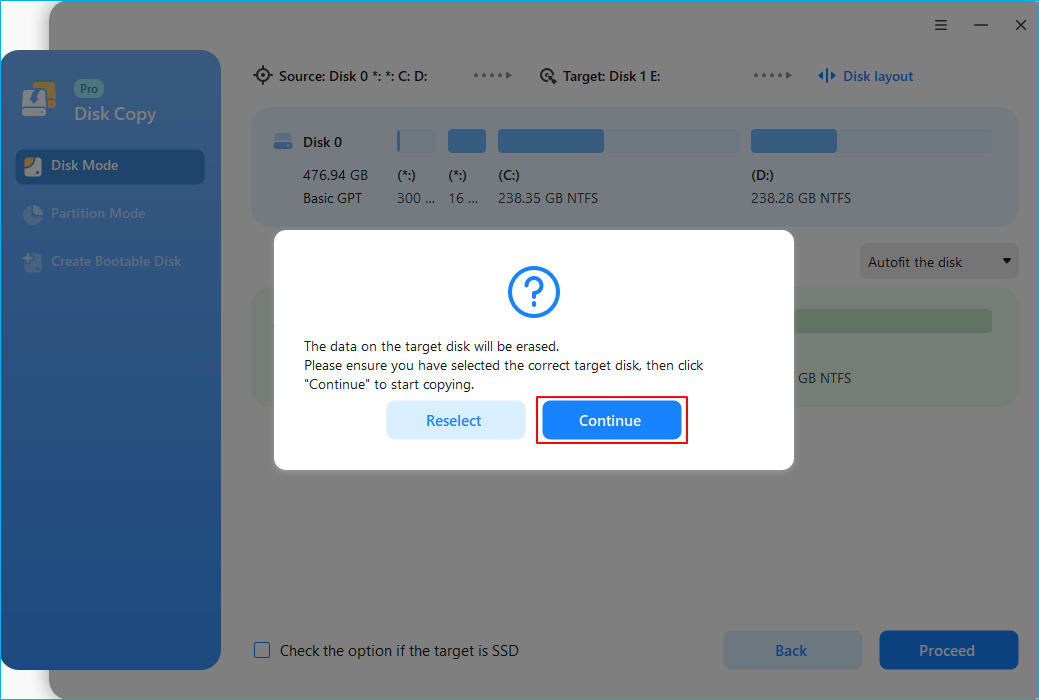 3. Install new hard drive to computer, reboot PC, if it fails, try to clean install Windows OS
After the cloning process, you can switch the computer and insert new hard drive to your computer:
Restart PC and enter BIOS settings by pressing F2 or F8, set the computer to boot from the new hard drive.
If computer turns on, you can continue using your data and Windows system on your PC.
If it fails, something's wrong with the Windows Operating System, you'll need to reinstall the OS. And you can refer to clean install Windows 10 for a guide.
Manual solutions to diverse computer won't turn on issues
If your computer hard drive is working fine, you can follow this part to see the detail solutions to fix divers computer not turning on properly issues with ease now.
Recommend: clone and extract data out of computer in advance
To safeguard your data in your computer data, we'd also like to recommend you clone and extract data out of the computer hard drive in advance. You can directly refer the above-provided method to clone hard drive data to HDD/SDD as an example to clone the dead computer hard drive to an external hard drive.
Fix 1. Computer shows no sign of power
If the computer shows no sign of power, you can refer to the quick trick provided above for a tutorial help.
Or you should directly bring your computer to the local repair center, asking for help.
Fix 2. Computer powers on and then turn off
If your computer powers on and it turns off immediately, don't worry. You can try tips below for a guide:
1. Check CUP and fan, whether they are working fine.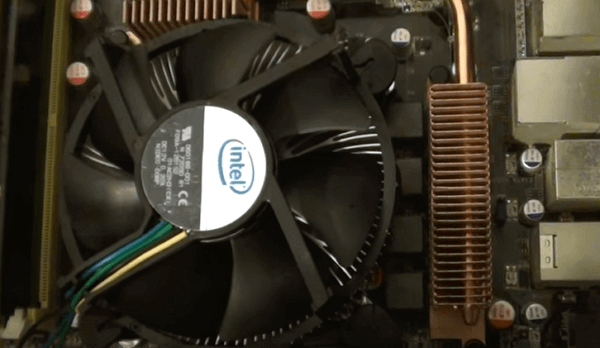 2. Clean all the dust in your computer case.
3. Check the loose cable and fasten them.
4. Check the memory stick and make sure it's plugged into the memory slot properly.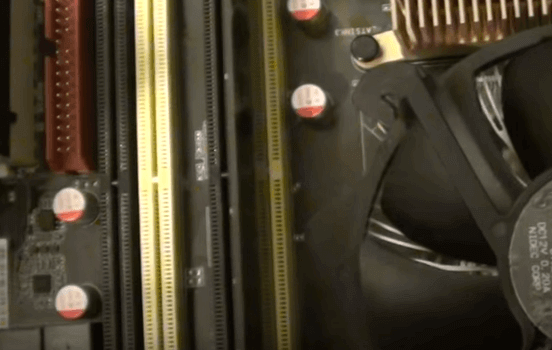 5. Check all power lines inside the computer case such as CPU power cables etc
6. Check the motherboard to see if it's ok. if not, change the motherboard.
After this, you can reboot computer for a check, your computer should be able to boot up by then.
Fix 3. Computer powers on but nothing happens (no display)
1. Check if the RAM is seated correctly.
2. Try any other RAM.
3. If the computer still shows you with the same problem, check the video or graphics card.
4. If no graphics card problem exists, still change it, and clear your CMOS by removing battery.
6. If the problem remains, check the processor heat sink.
7. And to check the motherboard and processor is also recommended if the problem continues.
8. Last, swap monitors to ensure it's not the monitor or the cables.
Fix 4. Computer continuously reboot/repeatedly restart
If the computer turns on but continuously reboot or repeatedly restart, don't worry.
You can refer to Windows 10 continuously reboots as a guide for fixing this similar issue.
Fix 5. Computer stuck at startup/loading blue screen
If the computer boots up, but it stuck at the startup or loading screen, you probably need to search more professional solutions online for help. And here you may fix Windows stuck on startup/boot/loading screen by trying the methods provided by the tutorial article.