How to create a forensic image of computer hard drive without booting OS?
According to the Google searching result, it seems that quite a lot of ordinary computer users are asking about how to create a forensic image of computer on their own.
Some companies and private service center can do the computer forensic job. But the cost is very high, and not everyone can afford it. Although some big companies can create a forensic image of computer hard disk, sometimes, it may fail if the computer is dead or becomes unbootable.
So is it possible to take a computer forensic without booting up the Operating System? How?
As a responsible and professional software producer, specializing in data recovery, EaseUS software has provided a powerful disk clone software here to help computer forensic. How to get it?
Download best forensic disk image software - EaseUS Disk Copy for help
To simplify the process of creating a forensic image of your PC or other peoples laptop hard drive, you can save your time, energy and download this 100% secure disk image clone software - EaseUS Disk Copy here now:
PS: This software is fully compatible with all Windows Operating Systems, which means that you can install it on any Windows computers for creating a forensic disk image.
Note: This forensic disk image software is not free and please purchase a license to activate it in advance to gain a smooth computer forensic process.
Tested & Effective: 6 Steps to Create Forensic Disk Image of PC without Booting System
Here below is a detailed guidance on how to take a computer forensic with EaseUS Disk Copy by cloning computer disk to another drive without booting into OS:
Note: Please activate EaseUS Disk Copy for a smooth disk copying or cloning process.
Step 1. Download, install and run EaseUS Disk Copy on your PC.
Click Disk Mode and select the source disk that you want to copy or clone. Click Next to continue.
Note: The destination disk should be at least the same big or even larger than the source disk if you want to copy or clone the source disk sector by sector.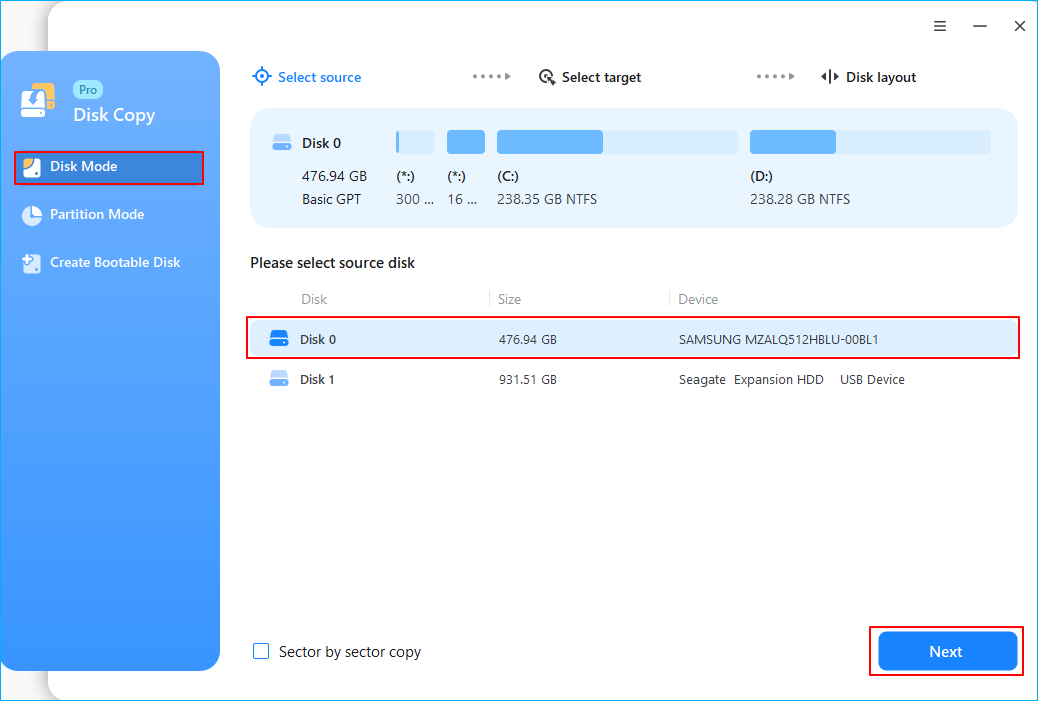 Step 2. Select the destination disk where you want to clone/copy the old disk and click Next to continue.
Click OK to confirm if the program asks to erase data on the destination disk.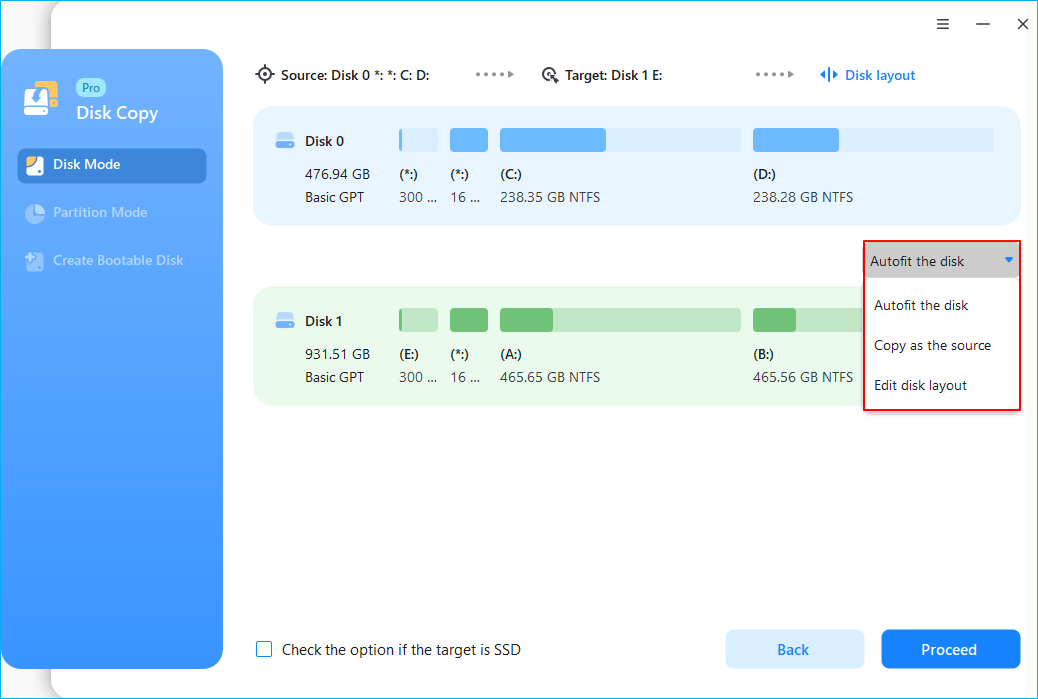 Step 3. Check and edit the disk layout as Autofit the disk, Copy as the source or Edit disk layout.
Autofit the disk is recommended.
Copy as the source option will copy/clone the same layout of partitions on your source disk to the destination disk.
Edit disk layout allows you to manually resize or move partition layout on the destination disk.
If your destination disk is an SSD drive, do remember to tick Check the option if the target is SSD.
Click Proceed to start the disk cloning or disk copying process now.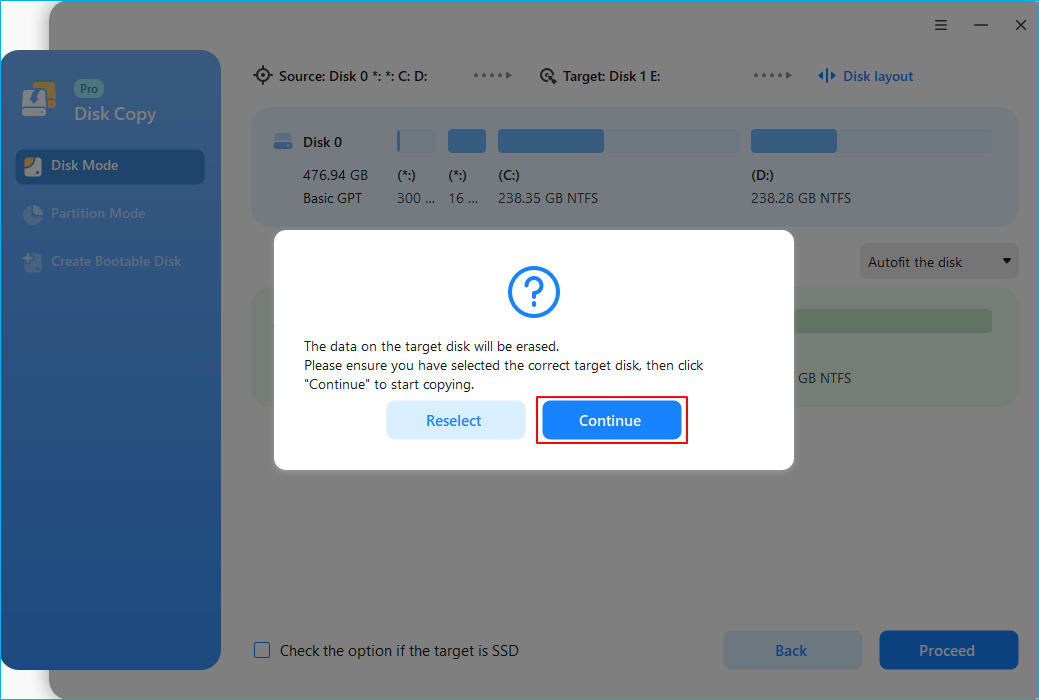 After the disk cloning process, you've successfully got the computer disk forensic out. But you may get another question which is about how to get the exact drive data and analyze them, right?
How to restore data from computer forensic cloned disk?
Here are the answers that we have for you:
1. If the original computer which you used to create a disk image for forensic is working fine, you can connect the new drive which contains the cloned data to a healthy computer, and you can access and find what's inside the computer.
2. If the ordinal computer is dead or the data has been deleted or formatted on the original disk, don't worry. All you need is to connect the cloned disk to a new PC and apply best forensic data recovery software to restore all lost data from the disk.