EaseUS Disk Copy: Best Linux Disk Imaging Software
Just because you're running a Linux operating system doesn't mean that you won't run into problems from time to time. It's always good to have a backup plan, just in case a problem strikes. Perhaps a rare Linux virus will attack or perhaps you'll be targeted by ransomware scammers. A good way to realize your backup plan is to clone your Linux disk.
However, Linux doesn't have quite as many disk cloning apps as Windows, but you can do just about anything you can imagine with the super powerful disk cloning software - EaseUS Disk Copy.
It is a prominent disk cloning utility, and it fully supports HDD to SSD cloning, upgrade a Linux hard drive to a bigger one and copy data from one partition to another in Linux.
Features of EaseUS Disk Copy
Supports a very large number of file system types
easily make a full copy of the operating system to a new hard drive.
Automatically create a bootable CD/DVD or USB disk to clone entire hard drive for disk upgrade to a new or bigger disk.
Complete sector-by-sector copy of the disk copy which ensures the target disk/partition 100% identical to the original.
How to Clone/Image Disk with EaseUS Disk Copy
To do this, you must install EaseUS Disk Copy on your computer and create a bootable disk of EaseUS Disk Copy:
When you have created the bootable USB, then you insert the USB and press F2 to let your computer boot from the USB. Then you can follow the steps below to image Linux disk:
Activate EaseUS Disk Copy for a smooth disk copying or cloning process.
1. Download, install and run EaseUS Disk Copy on your PC.
Click Disk Mode and select the source disk that you want to copy or clone. Click Next to continue.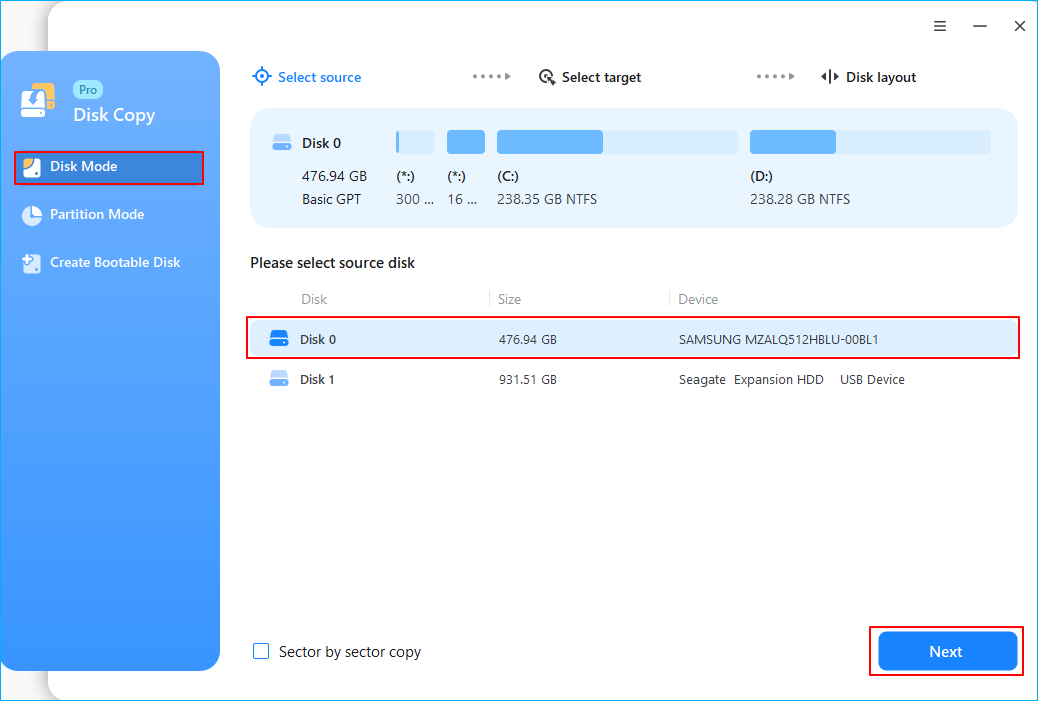 2. Select the destination disk where you want to clone/copy the old disk and click Next to continue.
Click OK to confirm if the program asks to erase data on the destination disk.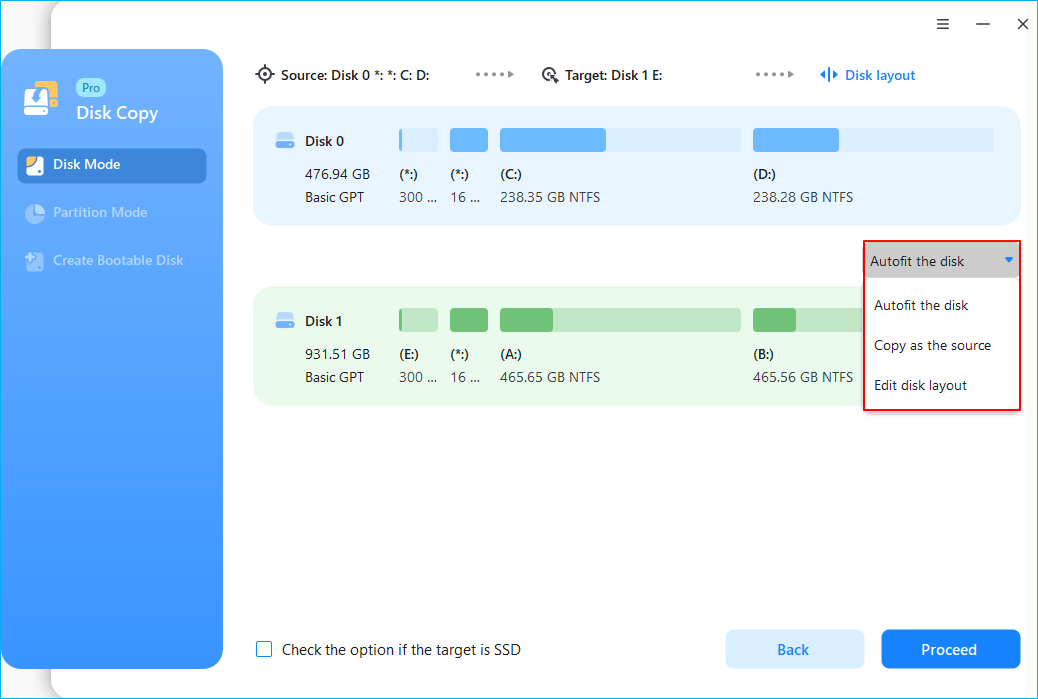 3. Check and edit the disk layout as Autofit the disk, Copy as the source or Edit disk layout.
Autofit the disk is recommended.
Copy as the source option will copy/clone the same layout of partitions on your source disk to the destination disk.
Edit disk layout allows you to manually resize or move partition layout on the destination disk.
If your destination disk is an SSD drive, do remember to tick Check the option if the target is SSD.
Click Proceed to start the disk cloning or disk copying process now.