Dynamic disks offer more management flexibility without the partition limitation of conventional (or "basic" in Microsoft-speak) storage. Volumes in dynamic disks can span several physical disks (spanned disks), or be striped across multiple disks for better performance (in striping, parts of the same file are physically located on multiple physical disk drives).
The feature makes the storage device more efficiency. However, it also poses special problems for backup and restoration. That's why there are so many people ask "how do I recover files from dynamic disk".
In this page, we share you a simple solution for dynamic disk recovery. First you should find a reliable dynamic disk data recovery tool. It can make the recovery job much easier. Here we introduce EaseUS Data Recovery Wizard. It supports to recover files from five types of dynamic volumes including Simple Volume, Striped Volume, Spanned Volume, Mirrored Volume, RAID 5 Volume.
Steps to recover files from dynamic disk in Windows
Now download and install EaseUS Data Recovery Wizard on your computer and follow the below guide step by step to recover your lost files from dynamic disk.
Step 1. Launch EaseUS Data Recovery Wizard and select the disk storage location where you lost data and click "Scan".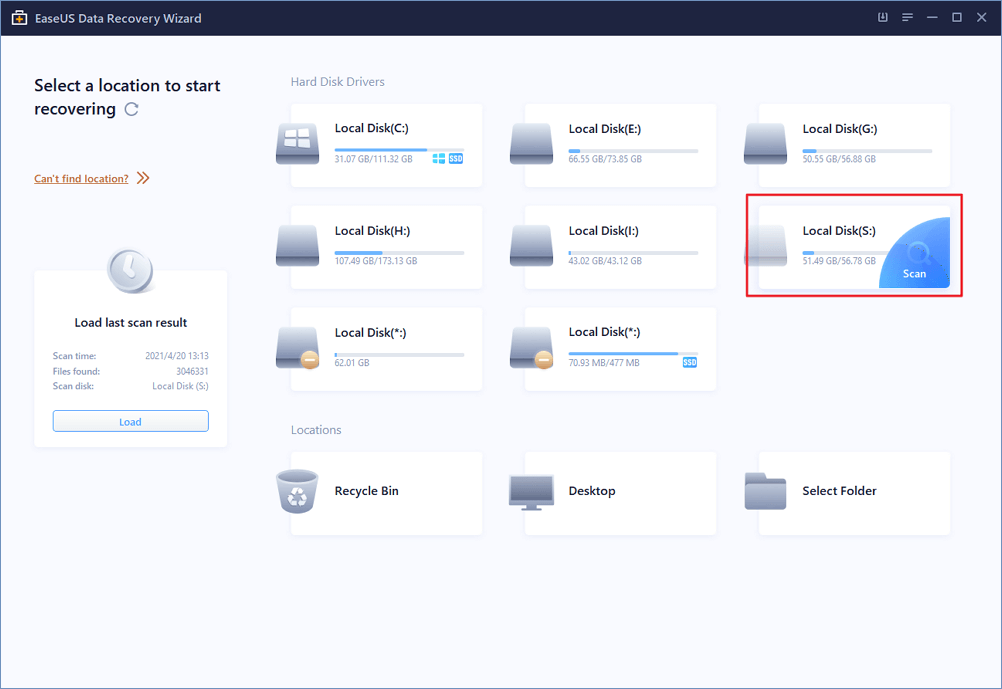 Step 2. EaseUS Data Recovery Wizard will start a quick scan first. After the quick scan completes, a deep scan will automatically launch in order to find more files.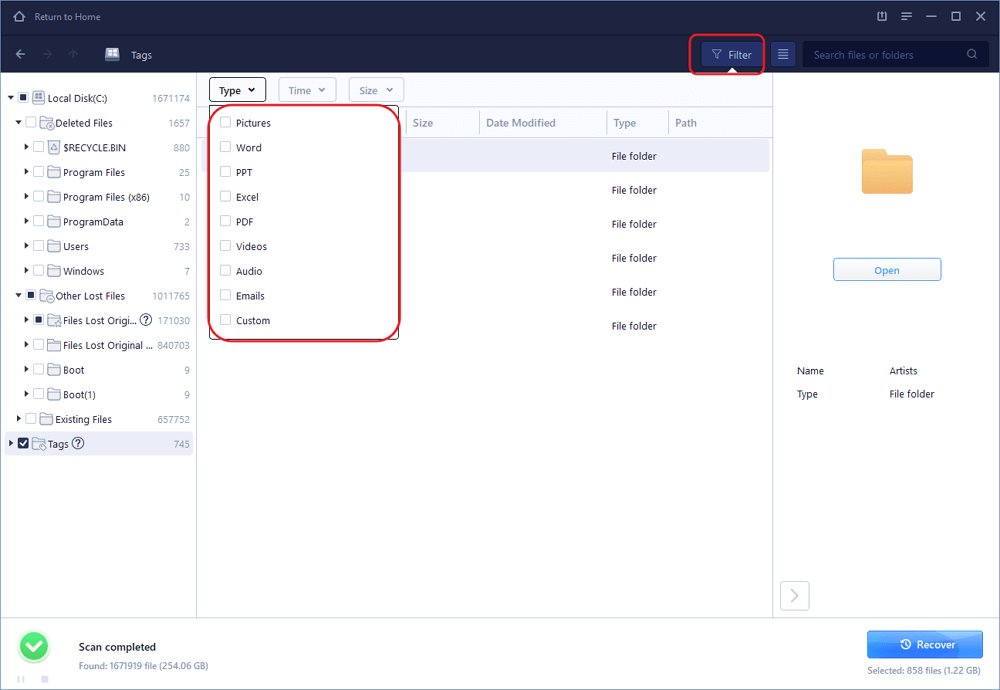 Step 3. After scan, you can filter what you need from the scanning results according to the file type. Then, click "Recover" button to get them back once. Here you should save all the recovered files on another disk to avoid data overwriting.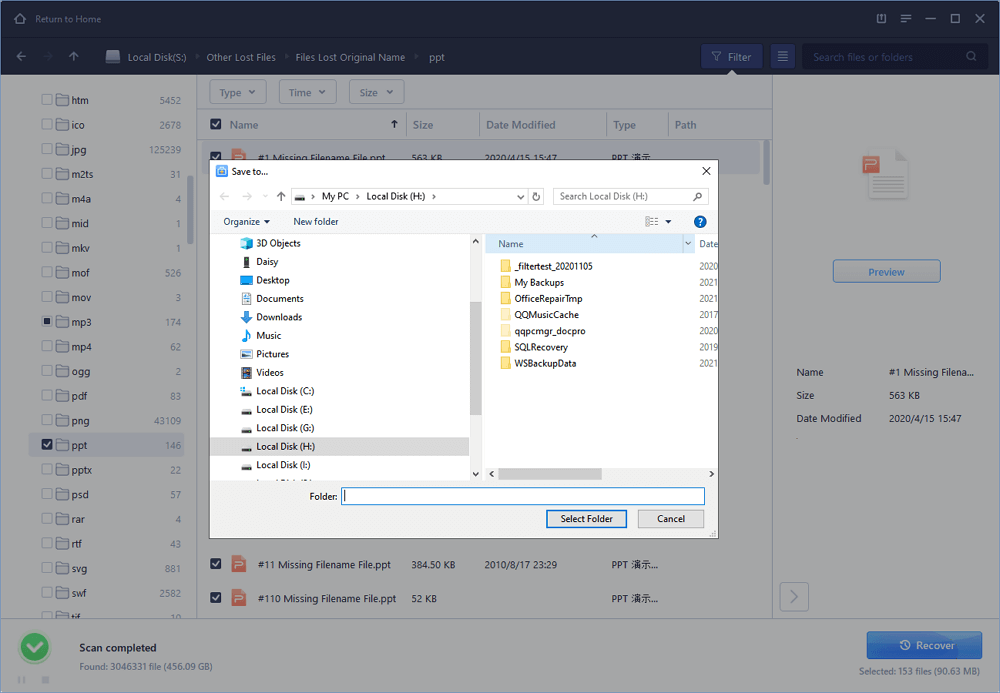 Caution: Don't save recovered file(s) to the partition or drive from where you are recovering data, for it may result in overwriting of data and then cause permanent data loss!
Finally, we should remind you that if your dynamic disk volumes have been lost, Data Recovery Wizard cannot recover the lost data except from the Simple Volume. Good luck!