In a previous post, we worked out a way to troubleshoot Windows 10 Quick Access folders missing problem. And in today's post, we'll continue another 'Quick Access' topic - Quick Access is not working, broken, not responding or becomes extremely slow to load/open.
When Quick Access was dead, can you recover files or folders there?
Worst of all, each of the mentioned Quick Access malfunctioning issues would prevent you from accessing files and folders normally. And many people said that they did a system restore for the first attempt, they lost quite a few computer files and lately installed programs. To assist you better in dealing with Quick Access problems without worrying too much about losing your frequently used folders and recently opened files, download EaseUS free data recovery software on your Windows 10 PC. Launch it automatically after successful install.
This is how you can use the Windows 10 data recovery software to find Quick Access contents:
Step 1. Select a location where files and folders were kept. Click Scan.
Step 2. Run quick scan and deep scan to find all lost and existing data.
Step 3. Choose the files or folders on Quick Access, click Recover.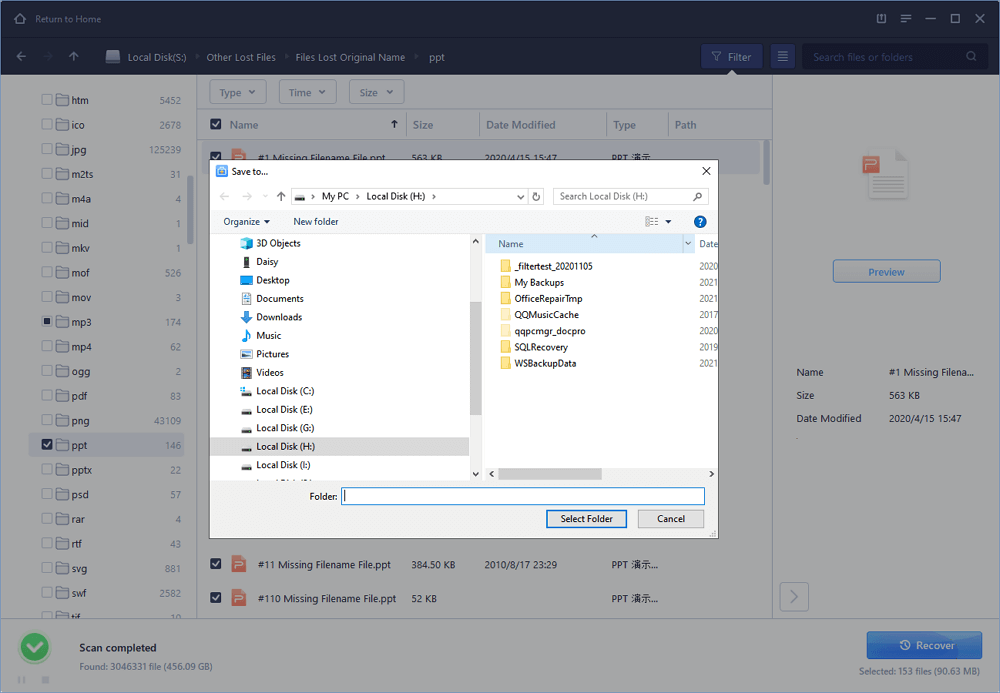 Fix 1 - Quick Access not working, not responding, crashing all the time
Once you find Quick Access not working normally as it should, try to disable and then re-enable it. Or else, manually delete some related %appdata% files.
How to disable Quick Access?
You should ask File Explorer to open files or folders to This PC instead of Quick Access.
Step 1. Launch File Explorer, click on View > Options > Change folder and search options. Now you opened Folder Options.
Step 2. Uncheck the two options "Show recently used files in Quick Access" and "Show frequently used folders in Quick Access" under Privacy. Click "Clear" to clear File Explorer history. Click OK.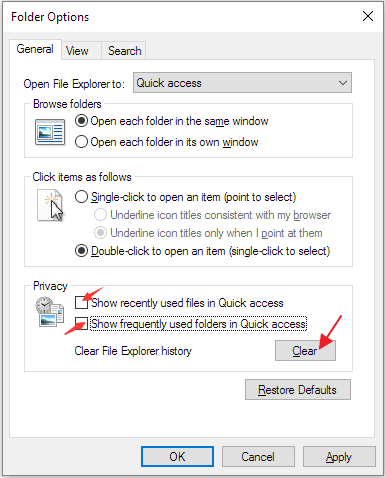 How to delete "Quick Access" related appdata files?
Step 1. Launch File Explorer and respectively paste the following folder paths in the Address bar and hit Enter.
%AppData%\Microsoft\Windows\Recent\AutomaticDestinations
%AppData%\Microsoft\Windows\Recent\CustomDestinations
Step 2. Select all files in the opened folder and delete them all.
Fix 2 - Quick Access is slow to load or open
You need to clean up Quick Access when it takes long time to load or open. Besides clear the File Explorer history while disabling Quick Access, do one more step to unpin some large folders like Desktop, Downloads, Windows, etc.
To unpin a selected folder from Quick Access, simply right-click on the folder and choose "Unpin from Quick Access".