About Windows 10 PC Green Screen
Nothing's worse than running your Windows 10 PC into black screen of death or blue screen of death, but did you expect another worst color than black and blue? GREEN! Most of you may haven't seen Windows 10 green screen of death ever.
As reported, the green screen emerged on Windows 10 build 14997. It only occurs to preview participants. So, if your PC stuck at the startup with a green screen of death, it's very likely that your PC developed a fatal system error.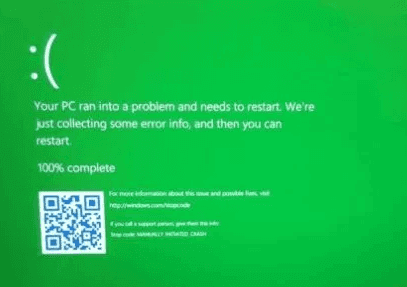 How to Protect Data from Windows 10 Green Screen of Death
Data values when your computer is caught up in a green background with nothing appearing on the screen. Before troubleshooting the GSOD issue, use EaseUS bootable data recovery software to save your computer data. It's an ideal tool to recover data in case that Windows broken, crash, and non-bootable.
Step 1. Download EaseUS Data Recovery Wizard WinPE Edition on a healthy computer. Prepare a CD/DVD disc or USB drive to create EaseUS WinPE bootable disk.
Step 2. Launch the software. Select CD/DVD or USB drive and click "Proceed".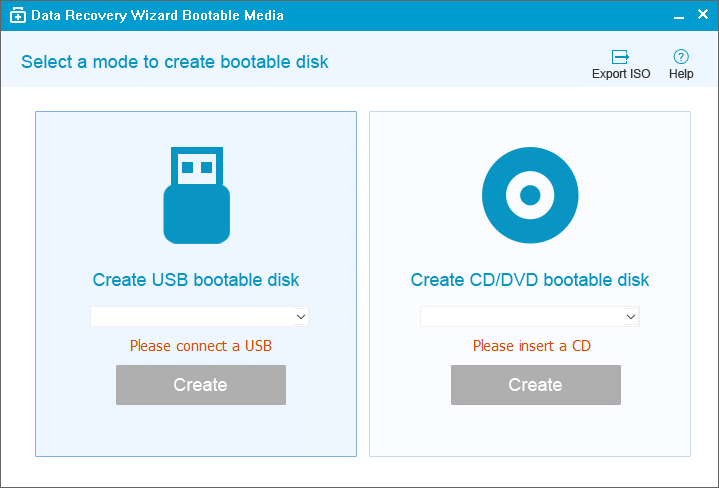 Step 3. Reboot and set to run your computer from the created bootable disk.
Step 4. Select the disk where you want to rescue data and click "Scan".
Step 5. Let the software scan the disk to find all data on the selected drive.
Step 6. Select all desired files and click "Recover".
How to Fix Windows 10 Green Screen of Death
The troubleshooting steps of Windows 10 green screen of death resemble those of blue screen of death and black screen of death. Let's begin.
Step 1. Check if there is a peripheral connected to the computer.
Sometimes, an external power cord, mouse, USB drive or perhaps a digital camera would cause trouble and threw your PC into a dead green screen. If yes, remove all the peripherals from the PC.
Step 2. Try to restart your PC for three more times, during the boot start Automatic Repair, go ahead with Troubleshoot > Advanced options > System Startup and click the Restart button. When your computer restarts again, select the Safe Mode with Networking option.
Press Windows + X keys simultaneously, go to Device Manager - Display Adapter - Driver - Update Driver - Browse my computer for driver software and install latest updates. Restart your PC to check if the green screen appears.
Step 3. Go to Microsoft Update page, download Windows 10 Creators Update ISO files. Put it in a bootable CD/DVD disc or bootable USB drive. Boot your PC from the bootable drive and find Troubleshoot option. Click Repair your computer, go to Advanced options and then Startup Repair. Now you can easily follow the wizard to repair the startup issue that causes green screen of death on PC.