Help, I don't know how to recover B612 photos!
"Hey there, do you know how can I get my selfies back? I happen to format my camera SD card, what can I do?"
"Hi, I got all my selfie photos which were taken on my last trip wiped out in my phone, do I still have a chance to restore them? How?"
"Lost my sister's selfies, help! She's gonna kill me! Oh, help!"
Beautiful memories are all recorded in the forms of videos and photos now due to the great convenience. And yes, the selfie is becoming new trends for people to remember what they did when they are out on a trip or a new form to make their life and journey interesting.
If you lose beloved photos especially wonderful selfies with your friends, what will you do? Don't bother anymore. Professional photo recovery software will help to fix the selfie photo lost trouble.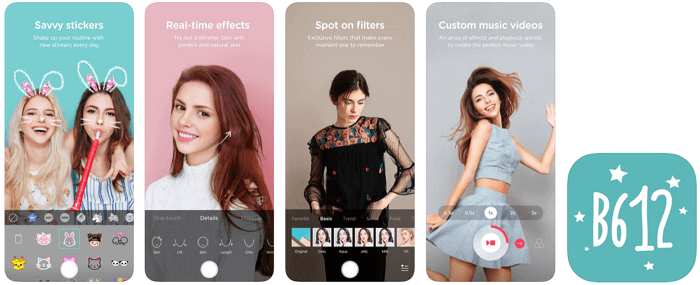 Tip: Don't add new data into the storage device where you lost selfies
If you happen to lose selfie photos in the SD card, USB drive, Camera, phones or computer, please do remember to stop use the storage devices immediately.
And it's also suggested that no new data should be added to your storage device where you lost selfies.
Then you need to find reliable photo recovery software. EaseUS software has solutions for you. If you happen to move selfie photos into the recycle bin in PC, you can undelete the recycle bin. But if you lost photos in SD card, USB drive, camera or even Android phones, EaseUS Data Recovery Wizard will help.
Recommend: If your lost selfie photos are less than 2GB, you can try the free photo recovery software - EaseUS Data Recovery Wizard Free Edition.
If lost selfies are more than 2GB, EaseUS Data Recovery Wizard should be the one that you need.
Free download EaseUS Data Recovery Wizard and activate it with a serial key, then follow below tips to restore all lost selfie photos now:
Fix 1. Recover deleted photos from SD card, USB drive or computer
First, get to know some useful features when you recover deleted pictures:
Filter: it provides a quick way to wanted files. To find wanted pictures, choose "Graphics" in the Filter list.
Search: search for an exact file name or file type. For example, type .png, .jpg, .jpeg, .tif, etc. in the search box to search for the specific types of pictures.
Second, follow a detailed guide to recover deleted pictures:
Step 1: Choose a location.
Choose the drive with the correct drive letter (it can be a local disk or an external device) and click the Scan button.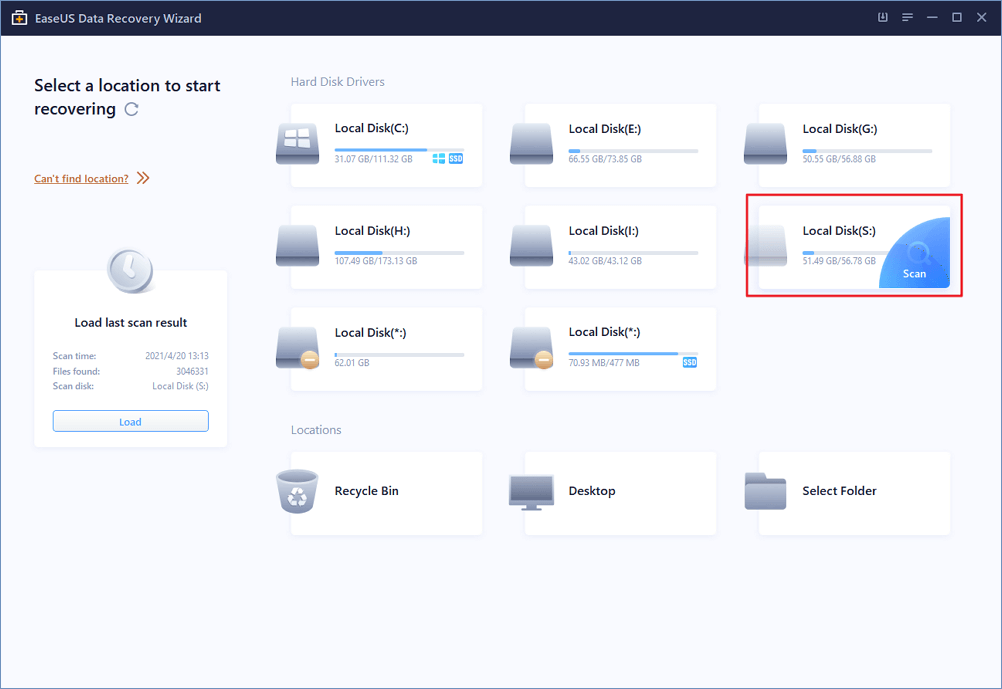 Step 2: Scan the lost data.
It won't take long for EaseUS Data Recovery Wizard to find deleted contents on the selected drive. Soon, the "Deleted files" result comes out. After the scan is over, there are many scan results showing up under different categories.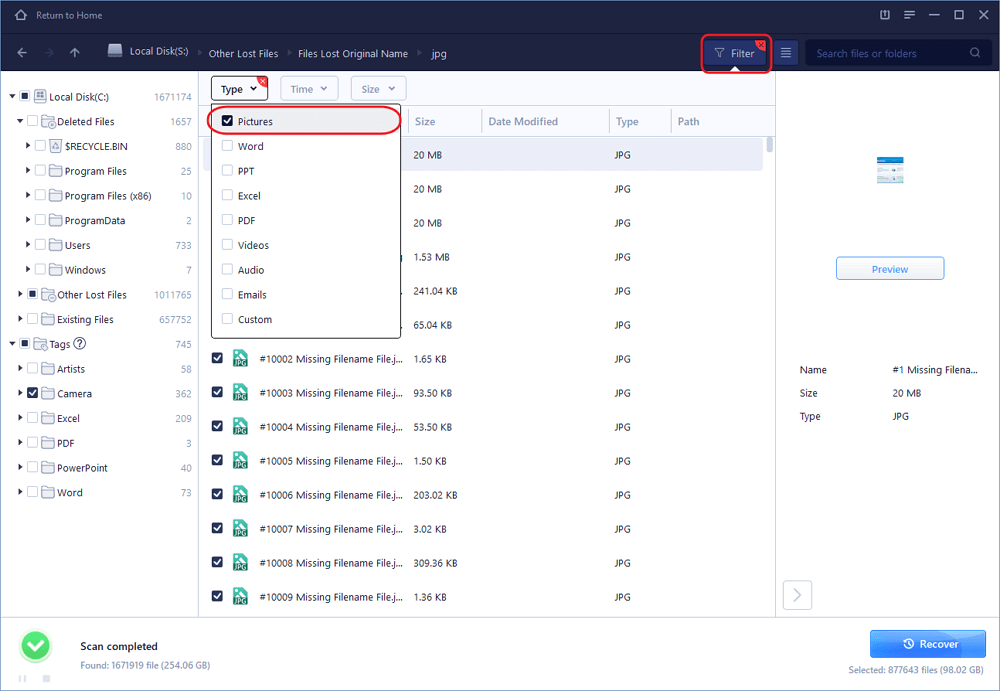 Step 3: Filter pictures and recover.
Fix 2. Android selfie photo recovery
It's a little bit more complex when you happen to move or wipe selfies from the Android phones. And here below, we have two methods to help you restore selfies:
Method 1. Recover selfies from Android phone USB mass storage
You can connect the android phone with computer through USB mass storage mode, then EaseUS Data Recovery Wizard can read your phone storage and help you find lost selfies.
1. Unlock Android phone screen and connect it to the computer through a USB cable;
2. Swipe down from the top of Android phone's screen to see the notifications;
3. Tap USB for...notification.
4. Then follow the steps offered in Fix 1.
Method 2. Android selfie recovery with Android data recovery software
If you think it's too complicated to restore lost selfie photos from Android phone by following Method 1, you can also choose to directly recover selfie photos from Android phones. All you need is a professional Android data recovery software.
Here we recommend you to try EaseUS MobiSaver for Android which allows you to directly restore selfies, contacts, messages etc from Android phone with simple clicks.
1. Connect Android phone with PC, Launch EaseUS MobiSaver for Android and let it connect to your phone;
2. After connecting to your Android phone, this software will automatically scan your phone and display all fond files in real time.
3. Preview, select and restore found selfies.
You can then preview and select lost selfies in your PC and then click Recover to save selfies into a safe spot in your computer.