Why Can You Restore Files
When a file is deleted from your computer, its contents aren't immediately destroyed. Windows simply marks the hard drive space as being available for use by changing one character in the file table so that the file entry won't be displayed in My Computer or a command-line DIR command, etc. So, it is possible to restore the files with fast and efficient data recovery tool before space is overwritten by new contents.
The sooner you try to restore files, the more successful you'll be. If your hard drive is pretty full, the odds are much greater than Windows will grab your precious unallocated space for its next write. Or, if you defrag the hard drive, you run the risk of unused parts of the drive being overwritten and lose your chance to restore files.
So the first rule is: STOP USING THAT COMPUTER IMMEDIATELY! Add the hard drive to another computer as the second internal hard drive. Then boot another computer to install EaseUS Data Recovery Wizard.
Restore Files with EaseUS Data Recovery Wizard
EaseUS Data Recovery Wizard supports to restore all lost files under different Windows systems such as how to recover deleted files from Windows 8. No matter how you lost files in PC or other storage devices, EaseUS Data Recovery Wizard can all help.
Now you need to free download this software and restore files from a drive containing deleted files or folders, by following the steps below :
EaseUS Data Recovery Wizard recovers deleted files and folders on your computer/laptop hard drive, externally connected USB flash drive or micro SD card by scanning all over its storage unit, and the overall process of searching for and finding the deleted items is done as follows.
Step 1. Specify a location: is it a local hard drive disk or a removable storage device from which the files were deleted? Choose the exact file location and then click the Scan button.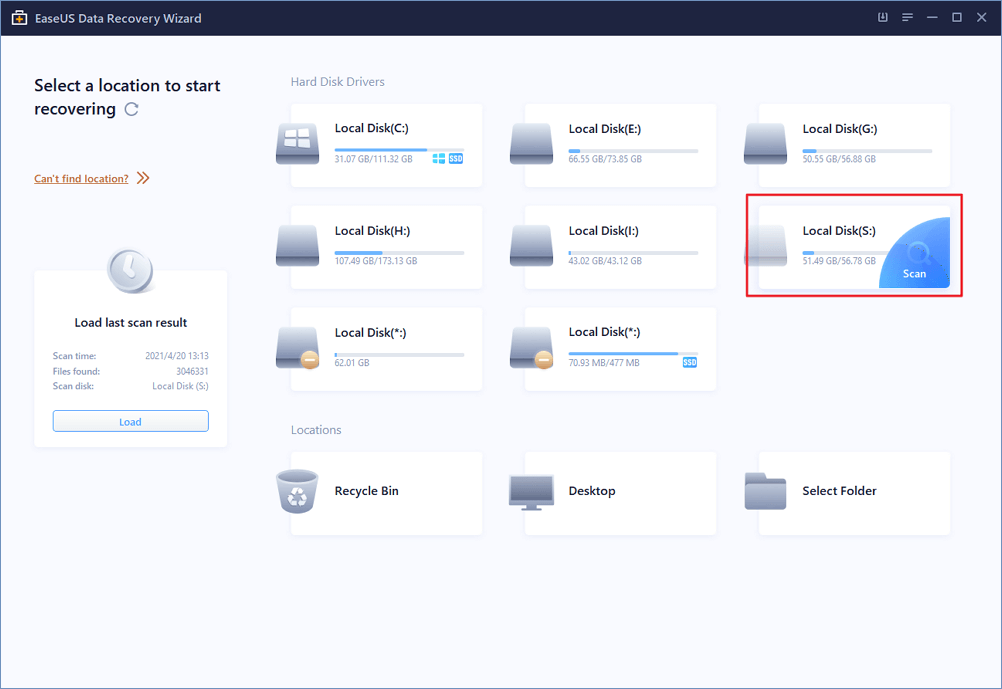 Step 2. Scan the entire storage device: it's a critical step for EaseUS file recovery software to search for lost data as much as possible. Soon you should see a quick scan result called "Deleted files" appears. That's where all deleted files and folders were kept.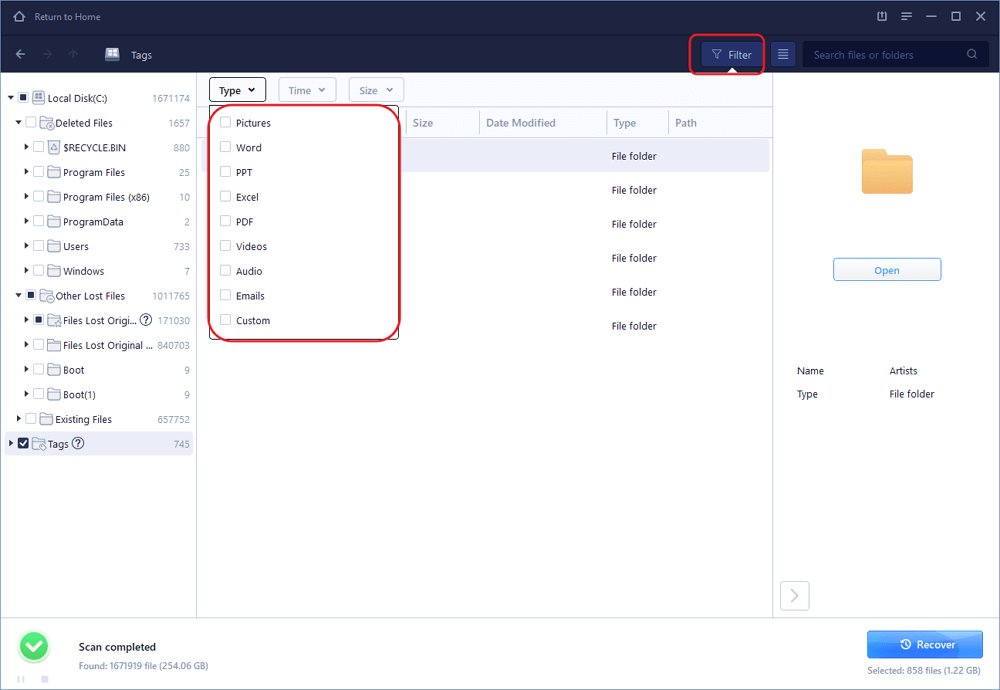 Step 3. Preview files and recover: in the "Deleted files", find the wanted files by following its file paths. Or, you can use the "Filter" feature to locate the abandoned files quickly. Double-click the data allows you to preview its entirety. At last, choose all target files and click the Recover button.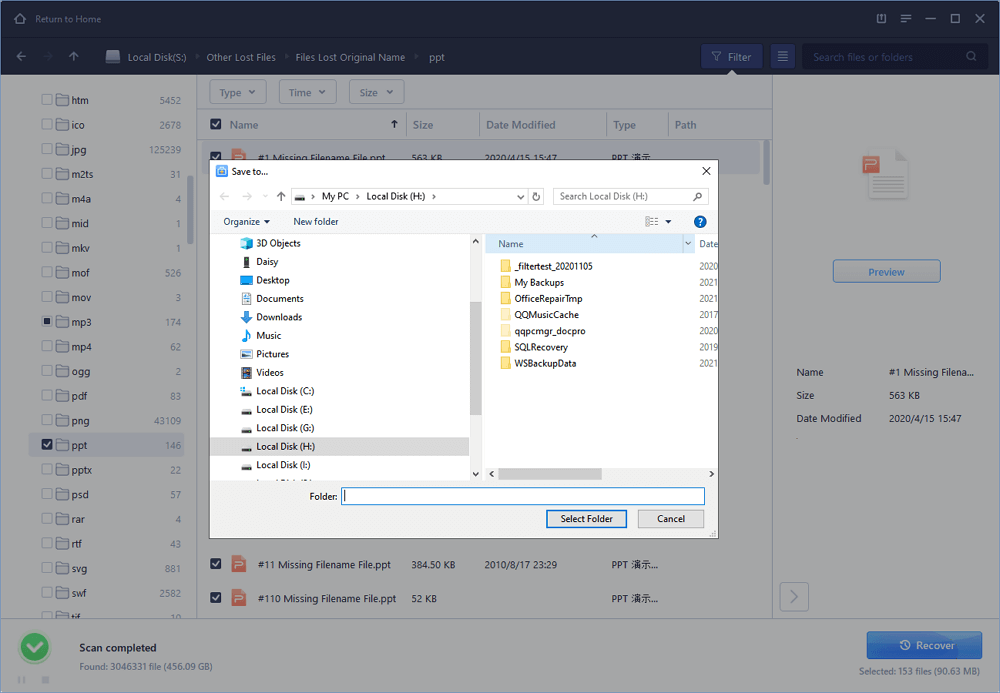 Never forget to check all the scan results in each tab for deleted files. The "Extra Files" part is very hopeful for the recovery of files that have lost names and file paths after deletion.