Overview of corrupted internal hard disk repair and data recovery
A desktop or a laptop is usually equipped with an internal hard disk to install the operating system & programs and save personal data. But just like the external hard drive, the internal hard disk sometimes might fail, dead or crash because it is corrupted due to bad sectors, file system problem, poor hardware quality or some other reasons. As a result, the desktop or laptop hard drive will stop working and become inaccessible.
Is it possible to repair corrupted hard disk without formatting?
When it happens, you have to fix corrupted internal hard disk to make it work normally. It should not be a difficult job, all you need do is to format the disk. But things changed if you have important data on the drive. That's why so many users asked how to repair corrupted hard disk without formatting. Actually, there is no hard disk repair software to achieve this goal. But there is data recovery software - an alternative solution that can help to protect your data.
Best alternative to repairing corrupted hard disk without formatting - recovering data from corrupted internal hard disk
Recovering data from corrupted hard drive before repairing it allows you to keep all your important data. It is the only way to fix corrupted internal hard disk without losing data. Here, EaseUS disk data recovery can help. Now you can download this tool and learn the step-by-step tutorial.
Note: Here, if your internal hard disk is badly damaged and cannot boot to Windows, you have to download EaseUS Data Recovery Wizard Pro with Bootable Media to retrieve your data. For a detailed tutorial, please refer to how to recover data from laptop hard drive that won't boot.
How to recover data from corrupted, dead, failed or crashed internal hard disk
How to start hard drive recovery with EaseUS hard drive recovery software:
Step 1. Choose a location to scan.
Make sure that all hard drives were correctly connected and recognized by the software. Refresh an external hard disk if necessary.
From which drive was data lost? Choose the relevant hard drive partition by left-clicking on it.
Click the Scan button.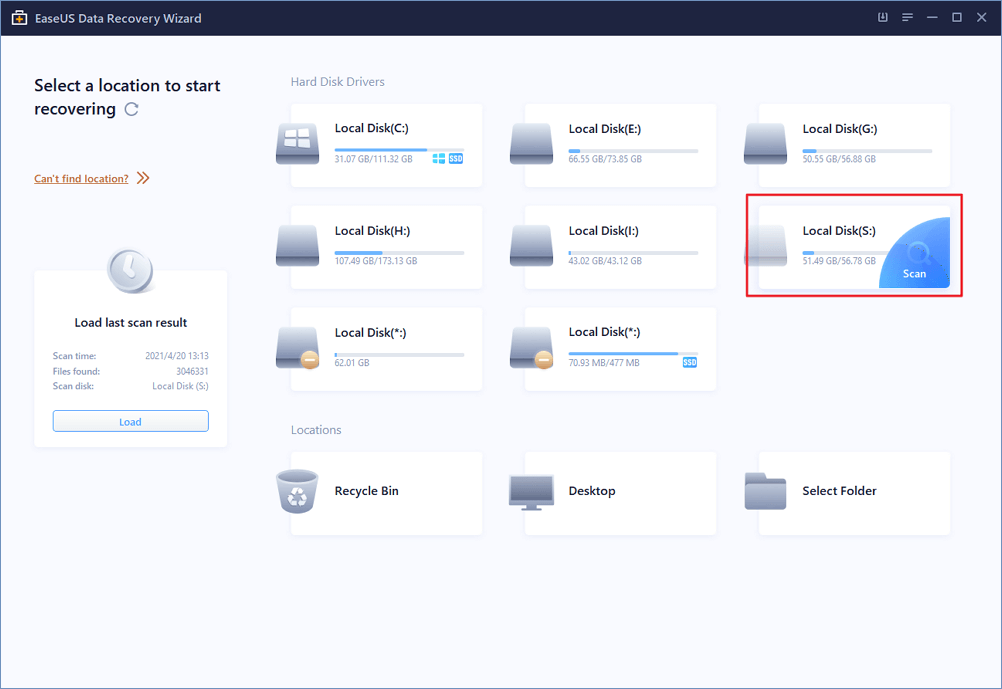 Step 2. Wait for the scanning results.
It takes a while for EaseUS Data Recovery Wizard to complete the scan, all depending on how much disk space is used on the selected hard drive.
As you see, the "Deleted files" result would come our first, later it's all lost data result.
You can try to recover lost data as soon as it shows up even though the scanning process has not finished yet.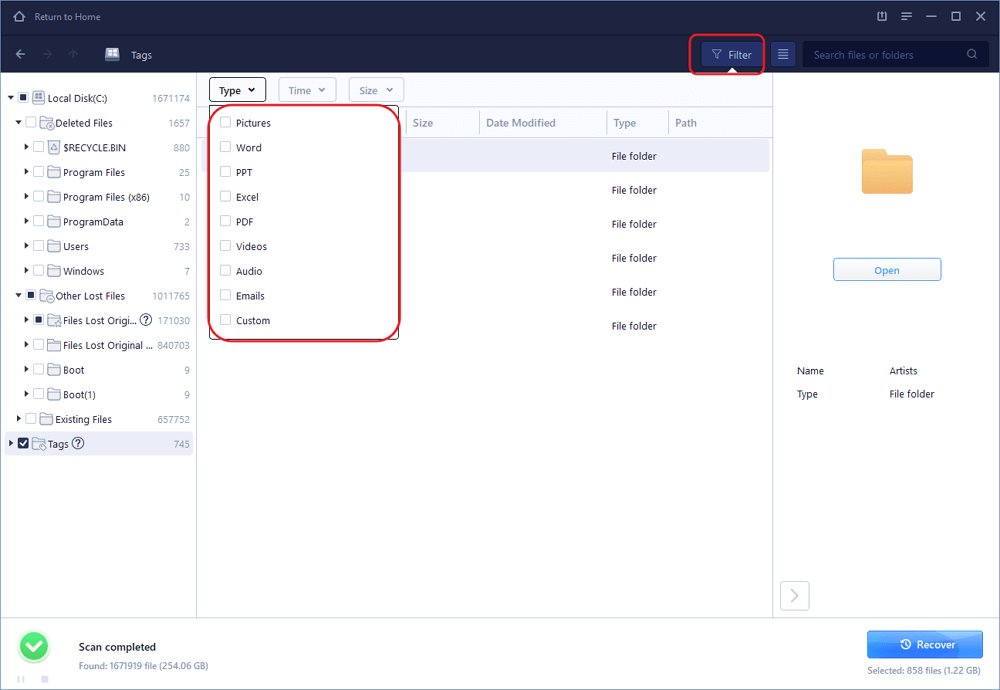 Step 3. Filter the result and recover data.
There are multiple ways for you to find the target files. Anyway, choose the quickest method.
Lost Partition Files: more lost data are going to be found on your selected partition and put in this section if it was formatted or deleted in early time.
Extra Files: a deep-scan result for raw files even though the file names and file paths have been lost.
Filter: extremely useful when you're looking for a specific type of files such as pictures, documents, music, videos, etc.
Select files and click the Recover button. (You can always choose to preview files before purchasing a license code for a full hard drive data recovery. )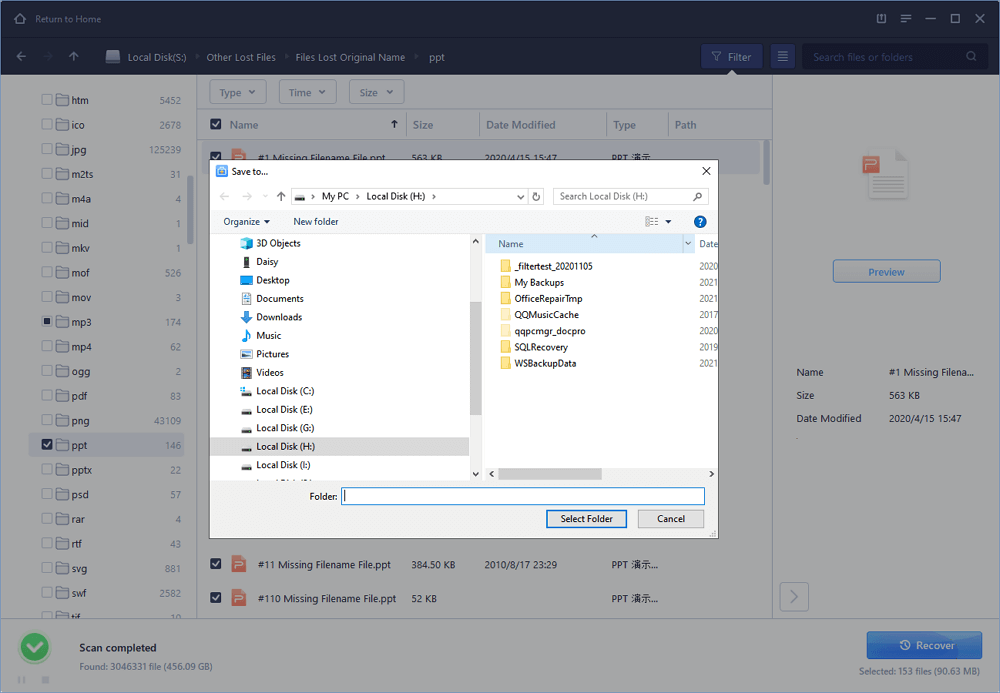 After retrieving all your data, you can perform a formatting action with Disk Management tool to fix the corrupted hard disk for reuse. If the Windows built-in tool refuses to work, please try EaseUS free partition software with disk format feature to deal with the issue.