Bitcoin Wallet Data Directory/Location
Your Bitcoin data files (including the wallet data file "wallet.dat") are stored somewhere on your computer's hard drive which you can hardly notice. Knowing the data directory or the location of the Bitcoin data files, you can restore and repair your wallet data once it got lost, deleted or corrupted.
By default, Bitcoin data files are saved in Windows AppData Folder, which is hidden. If you happen to lost the crucial wallet.dat file and demand a restore, try to find it as the instruction shows.
Press Windows Key + R and type %APPDATA%\Bitcoin in the dialogue box. Bitcoin's data folder will open. Usually, the locations are like in the following:
"C:\Documents and Settings\YourUserName\Application data\Bitcoin" (Windows XP)
"C:\Users\YourUserName\Appdata\Roaming\Bitcoin" (Windows Vista, Windows 7, Windows 8/8.1 and Windows 10)
Open the Bitcoin folder, there you'll see wallet.dat file.
Additional Option for Deleted/Corrupted/Hidden Wallet.dat File Recovery
Or you can directly use data recovery software to recover lost wallet.dat files. EaseUS file recovery software can help ease the process of searching the AppData folder in Windows and kill the limit if AppData folder is missing. Just download the software on your Windows computer, only three clicks would help bring the wallet.dat file back.
STEP 1. Launch EaseUS Data Recovery Wizard, the wallet.dat file recovery tool. First, select C drive where the wallet.dat file located. Click "Scan" button.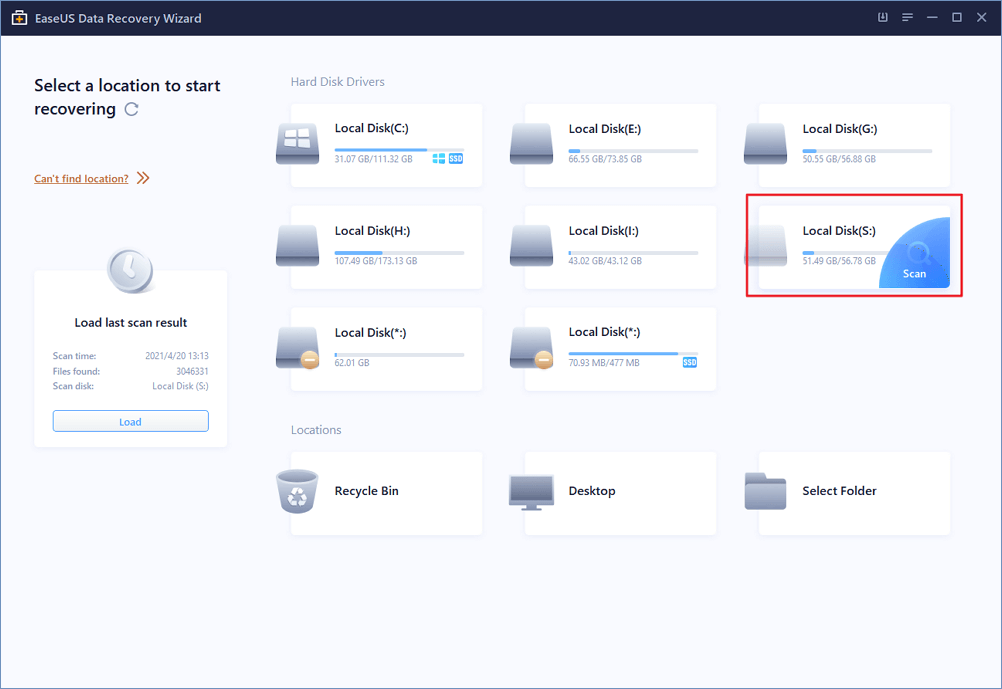 STEP 2. EaseUS Data Recovery Wizard will start a quick scan first. After the quick scan completes, a deep scan will automatically launch in order to find more files.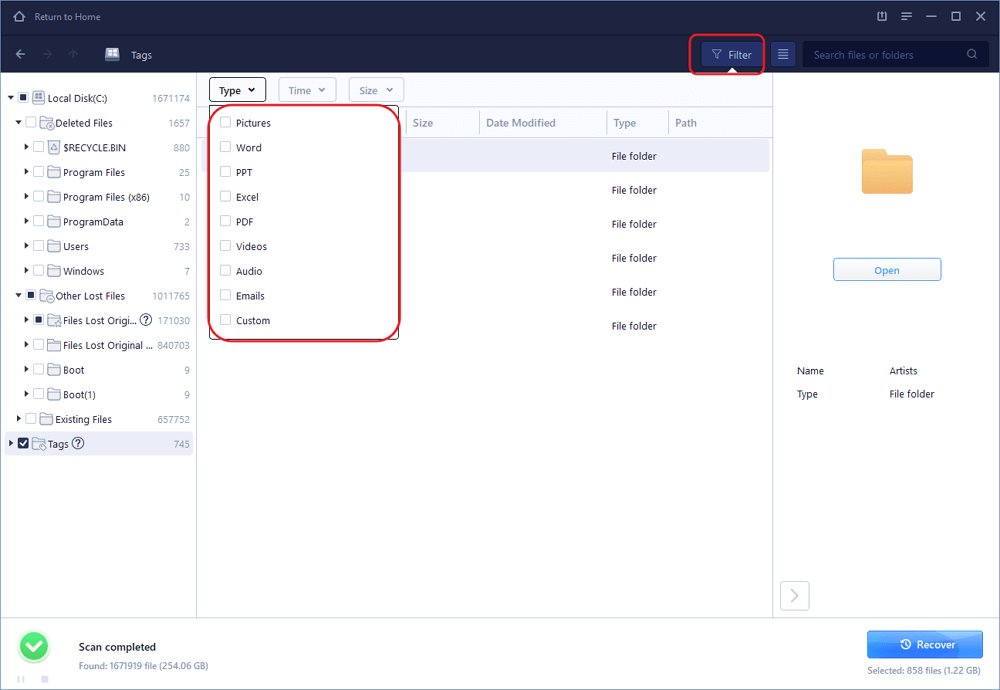 STEP 3. When the scan is complete, click into the Appdata folder and find the wallet.dat file. Click "Recover" button and save it to somewhere else except the original drive.