Lost files after Trojan virus attack, help.
"It's a trick! I was trying to download a music app from the internet. But something strange seemed to automatically installed in my PC without asking permission and even the Windows defender didn't stop this action. Things go out of control that I suddenly cannot open some apps in my PC and the word documents block me from using them. And some music files even disappear from the computer. That's wired.
The virus cleaning software warns me that there was a Trojan attack but the software fail to stop Trojan. What can I do?"
Facing such a dilemma, it's quite annoying for all users to find solution and fix the problem. Here below are two major solutions to restore all lost files after Trojan attack:
1. Restore lost files from backup
2. Restore files due to Trojan attack with CMD
3. Recover lost files from Trojan attack with file recovery software
But before tacking actions, it's highly recommended for you to clean up or remove Trojan from your PC firstly.
Tip: Remove Trojan from PC before restoring lost files
To remove Trojan from PC will protect your present files and system from being attacked by Trojan and prevent data loss issues from happening again. Here are the detail steps:
Backup all your present data into an external hard drive;
Download an anti-virus or anti-Trojan software in your PC;
Disconnect the internet connection, run the anti-Trojan or anti-virus software to remove or clean up all virus including malware, spyware or Trojan from PC;
Turn on Windows defender;
Reconnect computer to internet and run anti-virus or Trojan cleaning software to scan and clean up left virus or Trojan again;
Reboot PC and restore backups to PC.
After all these, now you can follow or try below offered data recovery solutions to restore lost files from Trojan attack with ease.
Method 1. Restore lost files from backup
This methods will be the easiest way to restore lost data due to deletion, formatting or virus attack such as Trojan. All you need is to simply restore backup data into your PC and continue use them again.
If you have no data backups, please try Method 2 or Method 3 to restore lost files after Trojan attack.
Method 2. Restore Files due to Trojan attack with CMD
Run below offered commands in CMD, you'll get a chance to restore lost files due to Trojan attack:
Go to the Search and enter: command prompt and tap Command Prompt;
Type: ATTRIB -H -R -S /S /D J:\ or attrib -h -s /s /d J:\*.* and hit Enter;
J: stands for the storage device or location where you lost your files;
Wait patiently, all lost files will be restored without any obstacles back to the previous location where you save the them.
Method 3. Recover lost files from Trojan attack with file recovery software
Professional file recovery software from EaseUS provides you a 100% secure circumstance for restoring lost files from Trojan attack. And it allows you to find and restore lost data under complex situations.
And when you fail to recover lost files due to Trojan attack or cannot recover data from virus attacked SD card/USB drive/hard drive by following Method 1 and Method 2, the file recovery software - EaseUS Data Recovery Wizard shall be your best choice. It works efficiently under all Windows systems including Windows 10/8/7 etc. Free download and restore the lost files after Trojan attacking now:
Step 1. Launch EaseUS Data Recovery Wizard and select elect disk partition or storage location where you lost files due to Trojan attack and click "Scan".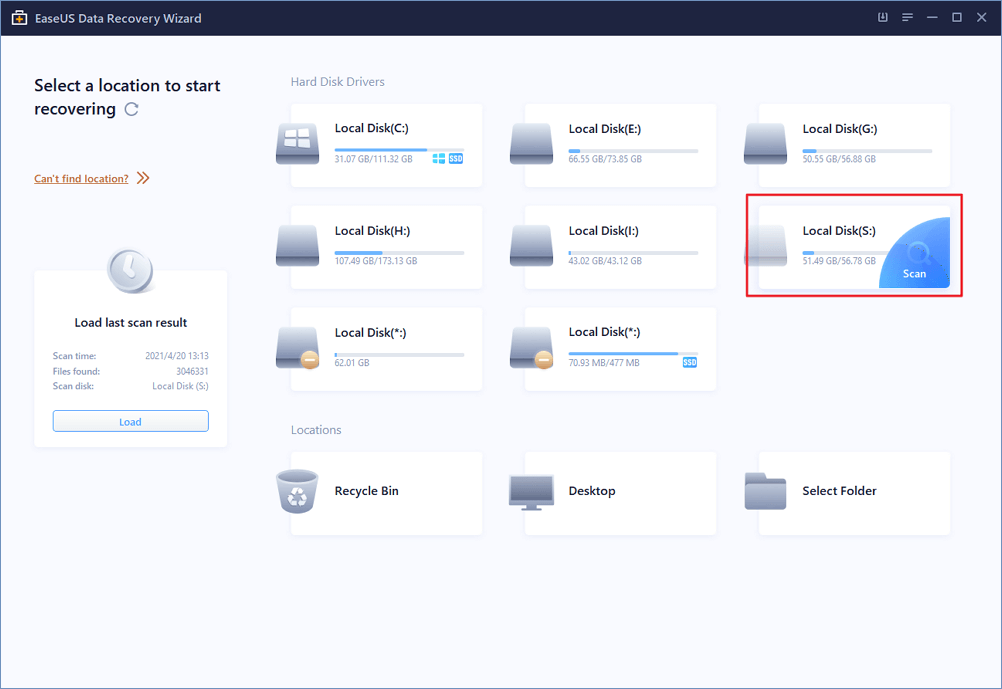 Step 2. EaseUS Data Recovery Wizard will start a quick scan first to find lost or deleted files;
After the quick scan, a deep scan will automatically start to find more lost files and data due to Trojan attack;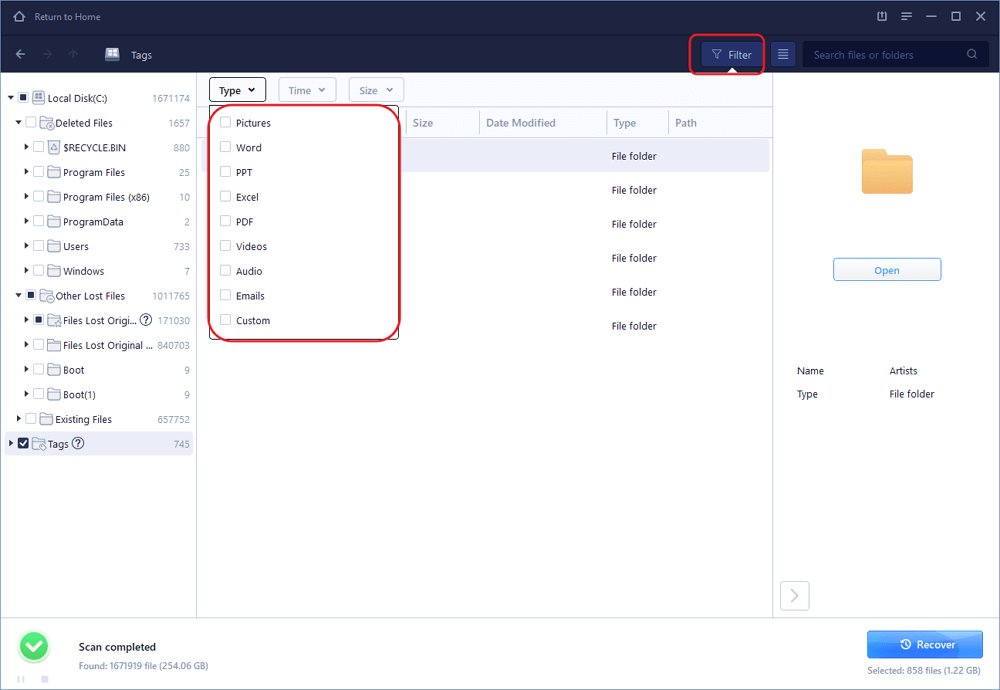 Step 3. Preview and restore lost data by Trojan attack;
You can preview found data by file types, select found data and click "Recover" to save them to another safe spot in PC/storage device.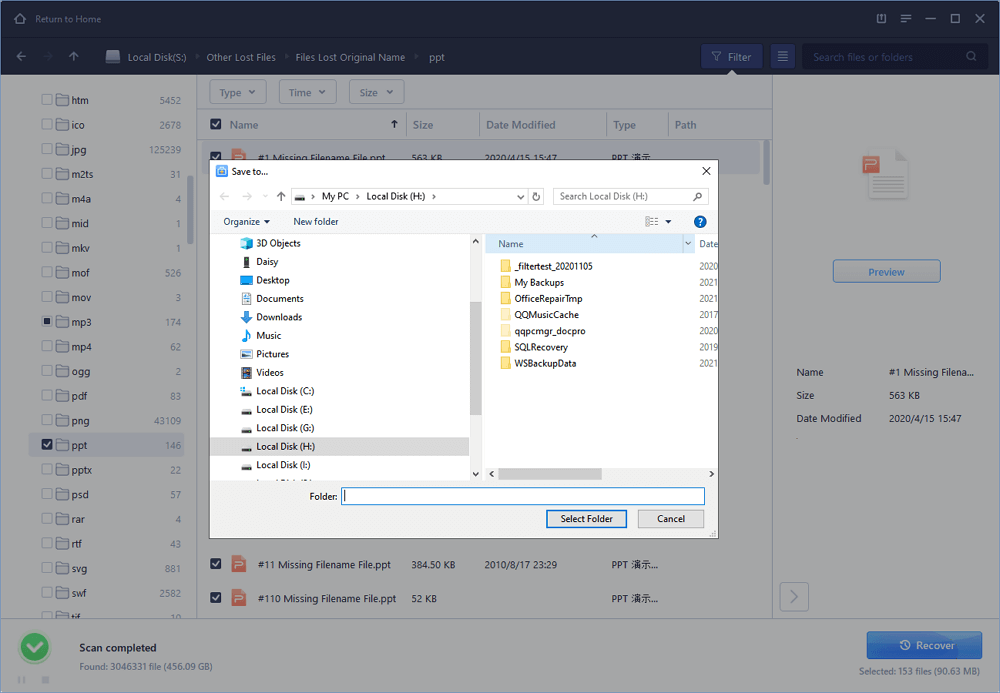 After this, your beloved files will be rescued from the Trojan attack and no Trojan or virus will damage your Computer data and system anymore. If some files are compressed with .zip or .rar formats, you can unzip them and reuse them again.