How to Restore Files Deleted by Avast Antivirus?
"Hi, lately my Windows computer runs very slow, and I guess it might be infected by unknown viruses. So I followed my husband's advice, use Avast antivirus to remove them. I scanned my computer and Avast really found some viruses and malware. I immediately chose the delete option to clear them away, however, when I check my computer again so many important files were deleted. They're Exel and Word files. Please help me recover Avast antivirus deleted files!"
Avast antivirus deleted not only viruses but also your very important personal files? Following we provide two effective solutions for you to recover deleted files by Avast antivirus software.
Solution 1. Restore Deleted Files from Avast Virus Chest
To put it in detailed steps, you can go through the procedure as follows.
Right-click on the Avast icon and select the option "Open Avast user interface".
Click on the "Maintenance" tab.
On the left panel, choose the "Virus Chest" option.
In the right pane there is a table, choose the file of interest and right-click on it.
In the popup box, select the "Extract..." option.
In the following window, select the place for the file saving and press OK. Close the window, you can find the recovered file in the right place.
Solution 2. Run Third-party Data Recovery Software to Recover Avast Deleted Files
Some people may find difficulty in applying the above solution because it's really complicated.
Most of all, the chance of deleted files recovery is small from Avast virus chest. So, we give users the other choice - third-party data recovery software, which is simpler to handle but with a higher chance of successful recovery.
What we recommend here is EaseUS file recovery software. It's a renowned deleted, formatted, and virus infected hard drive data recovery software which has helped millions of customers worldwide restore documents, pictures, photos, videos, music, emails and more file types with ease.
Files that are unexpectedly removed by antivirus program like Avast can be fully restored by it.
1. Select the desired data location
Select the location from where you have lost files after anti-virus scan program. For example, you lose files from C drive after using the anti-virus program, then you should select the C drive.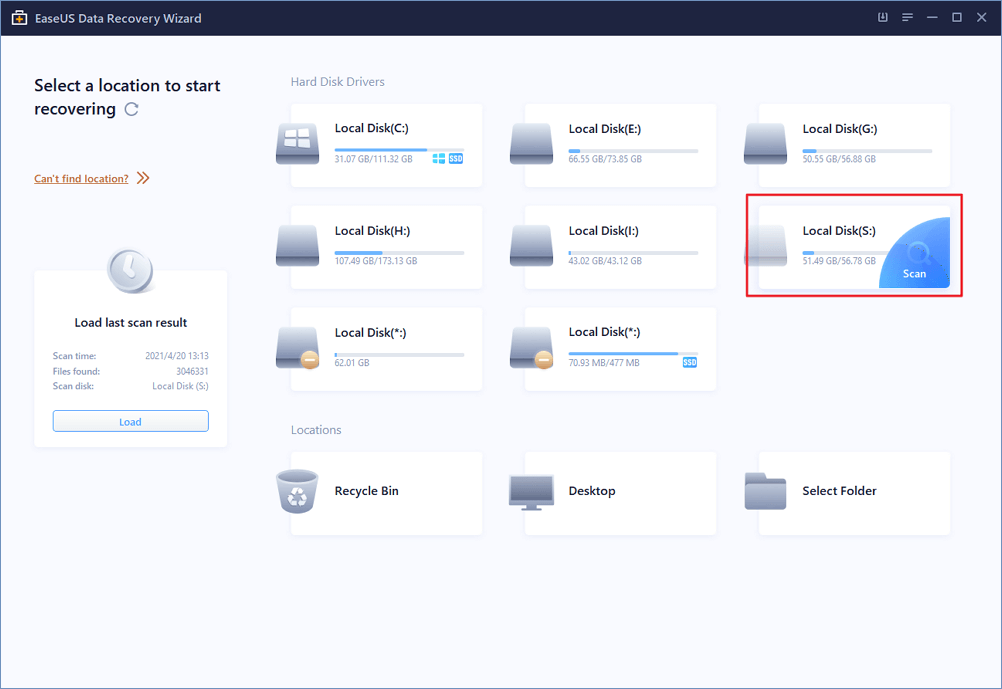 2. Scan the anti-virus deleted files
Click Scan to generate a Tree-view of all the recoverable files.
With intuitive user-interface, the recovery process is quite straightforward and does not demand technical expertise.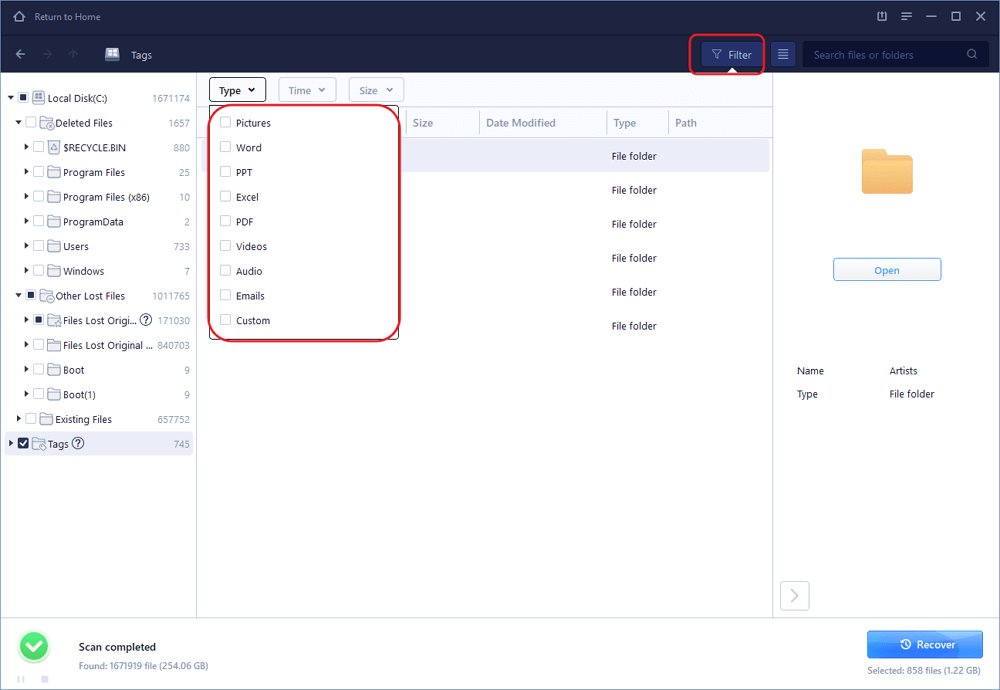 3. Recover the anti-virus deleted files
Select the desired files from the list and preview what you want to recover. You can click the "Deleted files" option to find the desired files. The "Filter" option provides a quick way to your wanted files, click the option if you have difficulty in finding the desired files.