Help Recover Data from Crashed Hard Drive on Toshiba Satellite
"Would you please recommend me a most powerful data recovery software that can help me effectively retrieve lost data files on my Toshiba Satellite? There are many recommendations on the Internet, but I don't know how to choose one among them. Here's my case. Yesterday, my Toshiba Satellite hard drive started sending clicking sounds, much like noise sound, and I neglect the problem. Just now I started the laptop, unfortunately, hard drive crashed, and I lost tons of pictures and video files on D drive and lots of working documents on E drive. That's terrible. Please help me recover data from crashed Toshiba Satellite."
Overview of Toshiba Satellite Data Recovery
Hard drive crashing will usually result in serious data loss problem, some may still be recovered, while some may get lost forever. You should have a good understanding about hard drive crash problem on Toshiba Satellite laptops, and make sure whether your lost data can be recuperated.
Commonly, there are two types of hard drive crash, one is logical damage crash, and the other is physical damage crash. What's the difference? In general, logical damage is software failure related, which could be possibly fixed, while the latter damage is hardware failure concerned that could hardly be fixed.
How to Perform Data Recovery on Toshiba Satellite?
No matter how is your Toshiba Satellite hard drive crashed, as long as Windows is still able to read the drive, EaseUS hard drive recovery software would help bring all lost back, even in the case that Toshiba crash causes a whole partition loss. This Toshiba hard drive recovery software can not only recover all series of Toshiba Satellite laptops, also support data recovery from Toshiba USB drive.
Steps to recover lost data from crashed Toshiba Satellite
Step 1. Launch EaseUS Data Recovery Wizard. Select the disk where you lost your data and click "Scan" button.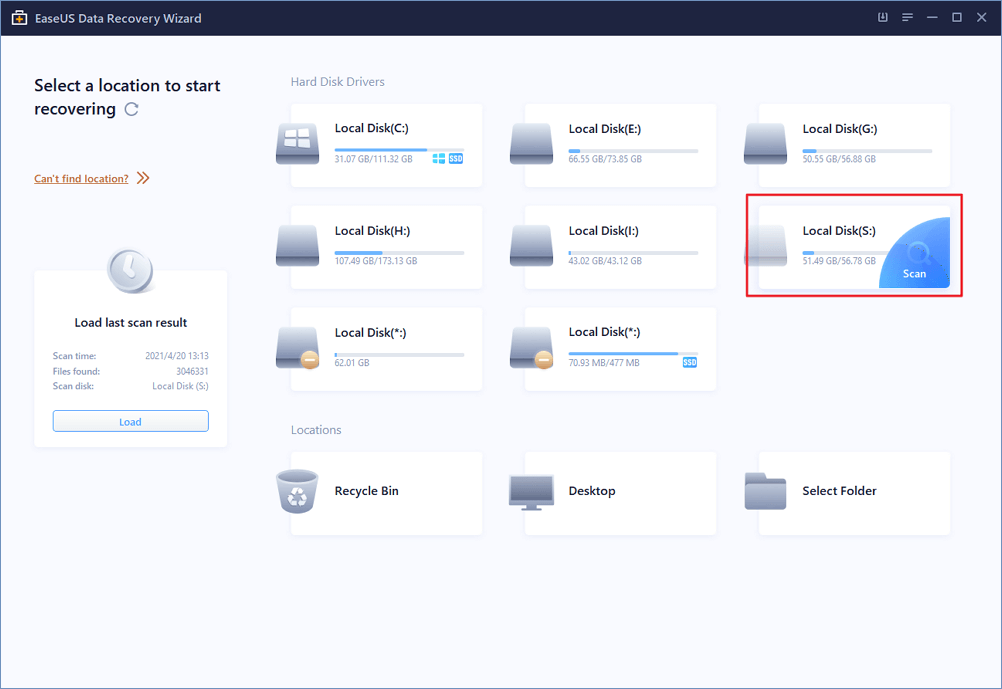 Step 2. EaseUS Data Recovery Wizard will start a quick scan first. After the quick scan completes, a deep scan will automatically launch in order to find more files.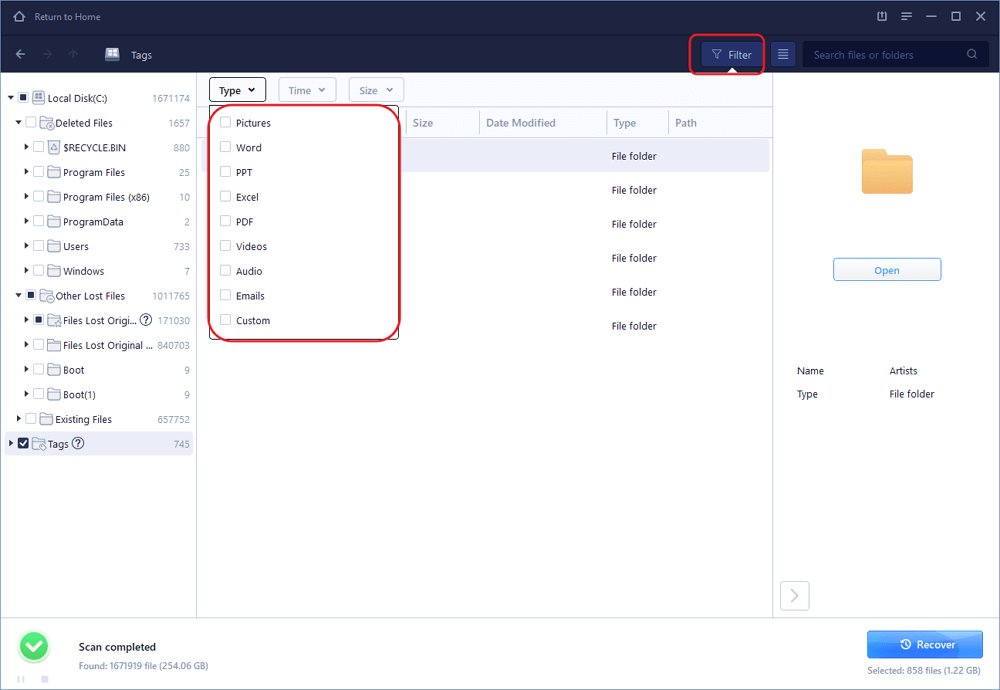 Step 3. After scan, you can filter what you need from the scanning results according to the file type. Then, click "Recover" button to get them back once. Here you should save all the recovered files on another disk to avoid data overwriting.