Robocopy/MIR command deleted my files - how can I recover them?
"I've just re-organized my hard drives and I've tried to mirror a whole directory tree to a target to backup my files using Robocopy/MIR command.
But during the process, I accidentally selected a wrong target folder and the robocopy has consequently deleted entire folders of important data. The files aren't in the recycle bin. Can somebody tell me how to recover files & folders deleted by robocopy /MIR command?"
Steps to recover data deleted by robocopy /MIR command
When you mistakenly deleted some important files using Robocopy/MIR command, you might be urgent to get them back. But, as we know, Robocopy doesn't have any type of "undo" capability. Then, how can you recover data deleted by Robocopy /MIR command? Actually, you can try to recover deleted files using third-party data recovery software with ease.
EaseUS file recovery software is recommended for its powerful data recovery capacity. No matter how you get your files lost, you can try to get them back as long as the disk partition is unharmed and still visible in Explorer and Windows Disk Management. EaseUS data recovery software is the most efficient and easiest way to recover data deleted by robocopy /MIR command. So, we introduce it as the recommended solution. People always like to try easy things first, right? We really hope it is helpful!
Step 1. Launch EaseUS data recovery software, select the drive where you deleted your data by robocopy /MIR command and click "Scan" button to move to the next step.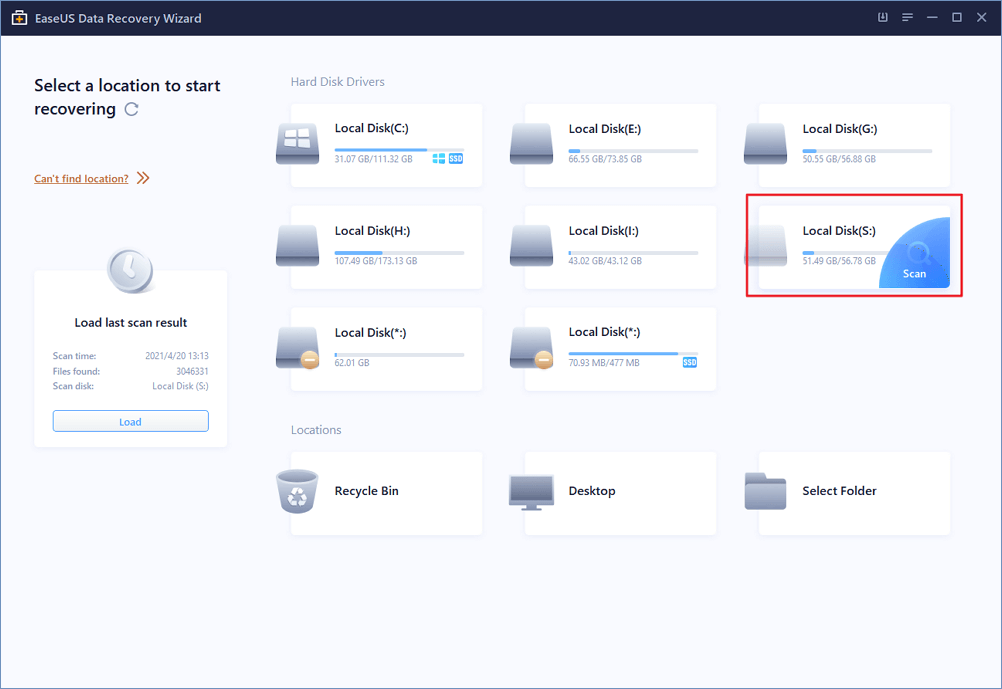 Step 2. A quick scan will start first. After it completed, a deep scan will automatically launch in order to find more files.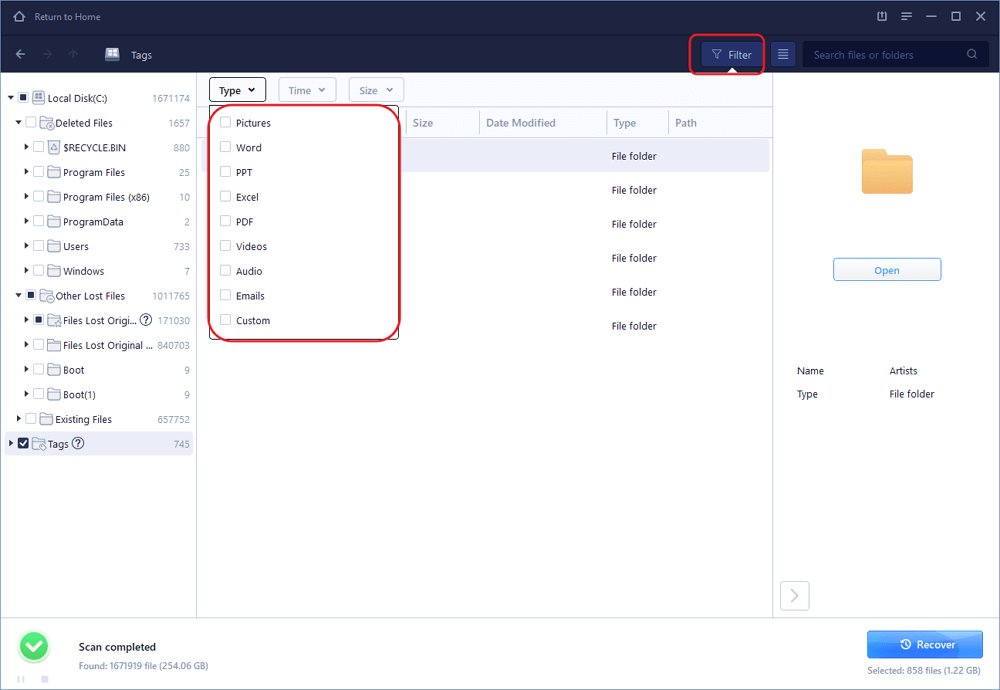 Step 3. After the scan, choose the lost data found by this recovery tool and click "Recover" button to retrieve them back. Here, you'd better save all the recovered files on a different drive or device in case of data recovery failure.