Overview of DBAN Data Wiping Software
Darik's Boot And Nuke, short for DBAN, is free erasure software designed for the personal user. As is announced, it's the most powerful & strong hard disk data wiping software, which automatically deletes the contents of any hard disk that it can detect. What's more, due to its great killing power, DBAN is also commonly used to remove viruses and spyware on users' computers.
Usually, people use DBAN when thinking about to abandon a machine they've been working on, for the purpose of destroying hard disk data and making it impossible to recover. However, many of us may apply this data wiping software by mistake, as the user's situation:
"I had just finished a reinstall of Windows and had put all my files back in place, then when I was out my little sister saw the DBAN disk I used and she thought it was a game... When I got home I was welcomed to a formatted PC, now, is there any way to recover files after DBAN wipe?"
Can Data Be Recovered After DBAN
So, in some unexpected situations people may launch DBAN by wrong, can data be recoverable after DBAN use? If no backups were created before, then we feel terribly sorry that your data has permanently gone, because all technical methods DBAN includes are designed to ensure that the data cannot be recovered, even the most powerful third-party data recovery software.
The Last Try to Recover Data after DBAN
In the process when DBAN is working on wiping disk data, you managed to interrupt DBAN before it finished its first pass. Only, in this case, you might be able to use EaseUS hard disk data recovery software to recover data that hasn't been touched yet. If the entire disk has been erased, we're afraid that you're out of luck, and nothing could help with DBAN data recovery.
3 Steps To Restore Non-effected Data after DBAN
Step 1. Run file recovery program.
If you deleted files on an external storage device like SD card, USB or external hard drive, connect it to your computer.
# Run EaseUS file recovery software - Data Recovery Wizard on your PC.
# Select the location - hard drive partition or external storage device where you deleted files.
# Click "Scan" to let the program scan deleted files on the target device.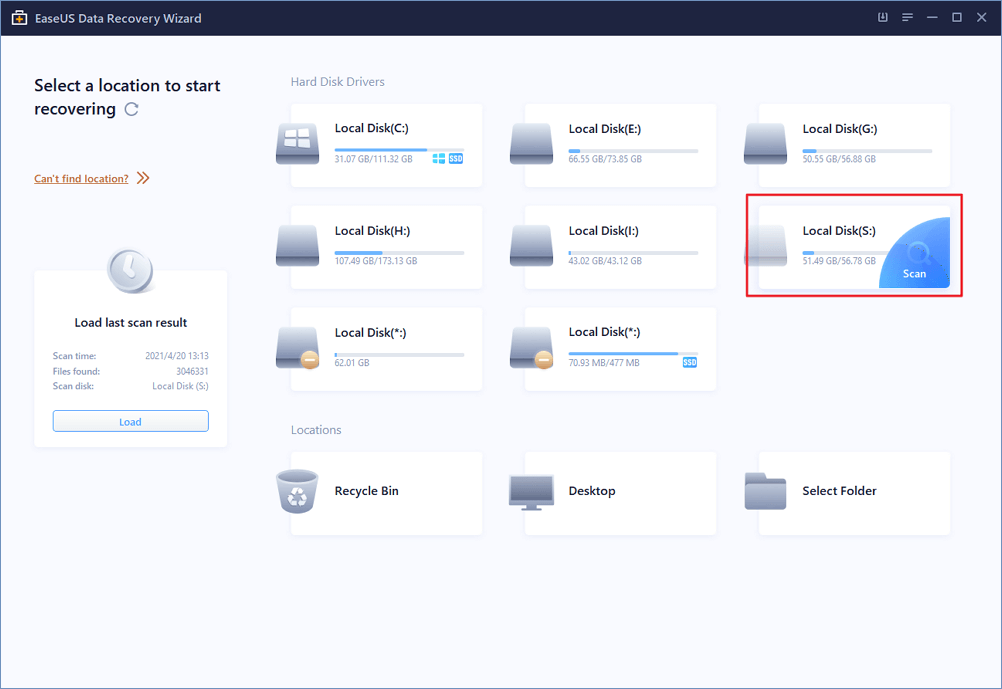 Step 2. Scan to find deleted files.
# Deleted Files: all deleted files will be listed under this column after the scanning.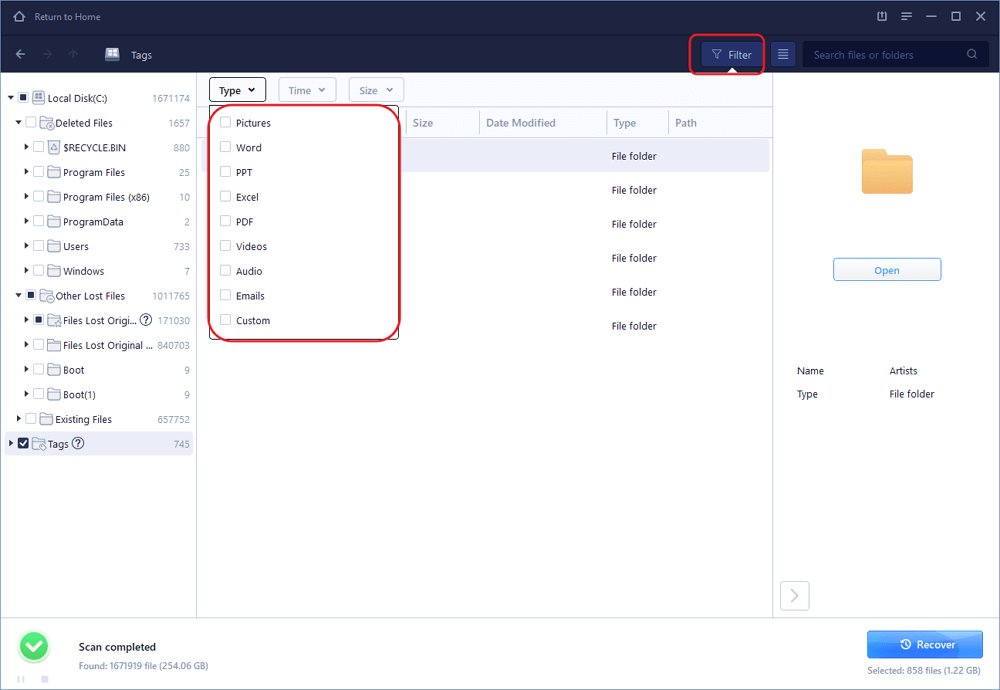 Step 3. Restore deleted files.
You can double-click to check the found files.
You can also use the timeline to quickly find your recently deleted files.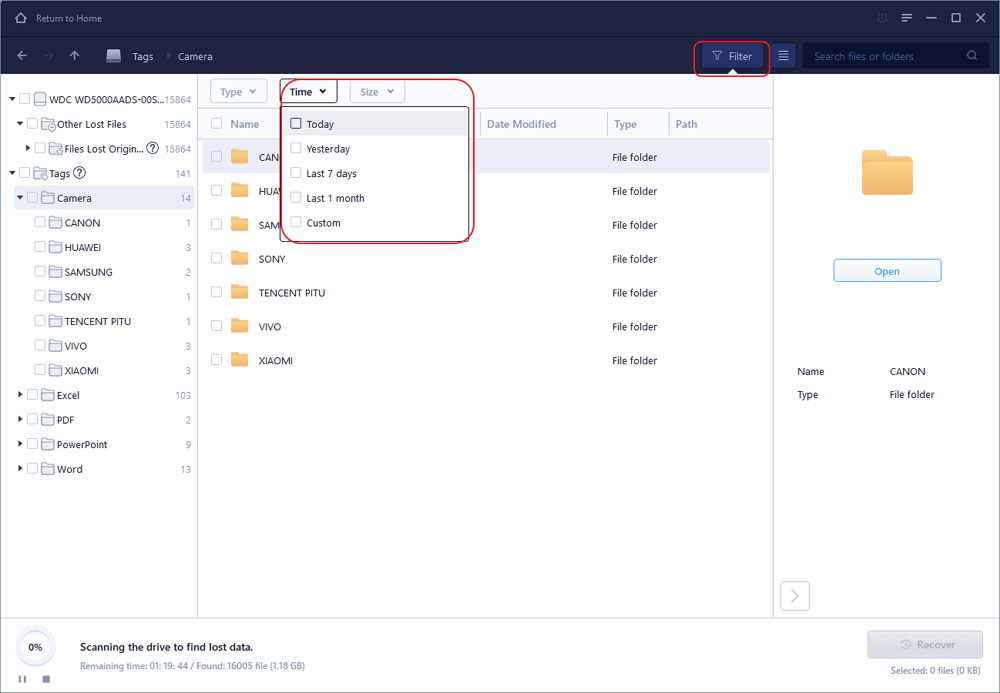 Choose deleted files found by this software, click "Recover" to restore them to a secure location on your PC or external storage device.
Tips: