Nothing can be more troublesome than restoring files from virus attacking. And it seems that nearly no body can do anything to the virus attacking or no effective solutions are available for us to rescue damaged or lost files and data from virus. As two major virus - CryptoWall and CryptoLocker have caused serious data loss issues to great users with their data. Fortunately, effective troubleshooting methods are taking effect to help us coping with the file infecting, damaging or encrypting errors caused by these two virus. Read below passages and find out how to recover lost file damaged by CyptoWall/CryptoLocker now.
Tip: Apply anti-virus software to clean up all virus firstly
No matter you've lost files by virus attack or get files damaged by CryptoWall/CryptoLocker, it's all recommended that you should apply some anti-virus software to cleanup and wipe out all virus, malware, ransomeware etc from your PC firstly.
After doing so, you can then follow next provided methods to restore lost files due to CryptoWall, CryptoLocker or other virus infection.
Method 1. Restore lost files due to CryptoWall/CryptoLocker infection from backups
To restore lost data or files from backups is the most effective and simplest method for users to get their lost or damaged files back when they got attacked or infected by CryptoWall/CryptoLocker.
And this requires users to have the habit of backing up important data regularly. If you don't have the backups, please follow Method 2 or Method 3 to restore damaged or lost files infected by CryptoWall or CryptoLocker.
Method 2. Recover CryptoWall/CryptoLocker infected files with file recovery software
You may not believe this that file recovery software can help you restore lost files by virus infection. Here we'd like to recommend you to try professional file recovery software - EaseUS Data Recovery Wizard which supports to restore virus damaged or infected files with simple clicks. It's 100% risk-free and only simple clicks will do:
Step 1. Free download and launch EaseUS Data Recovery Wizard and select CryptoWall/CryptoLocker attacked disk partition or storage location and click "Scan".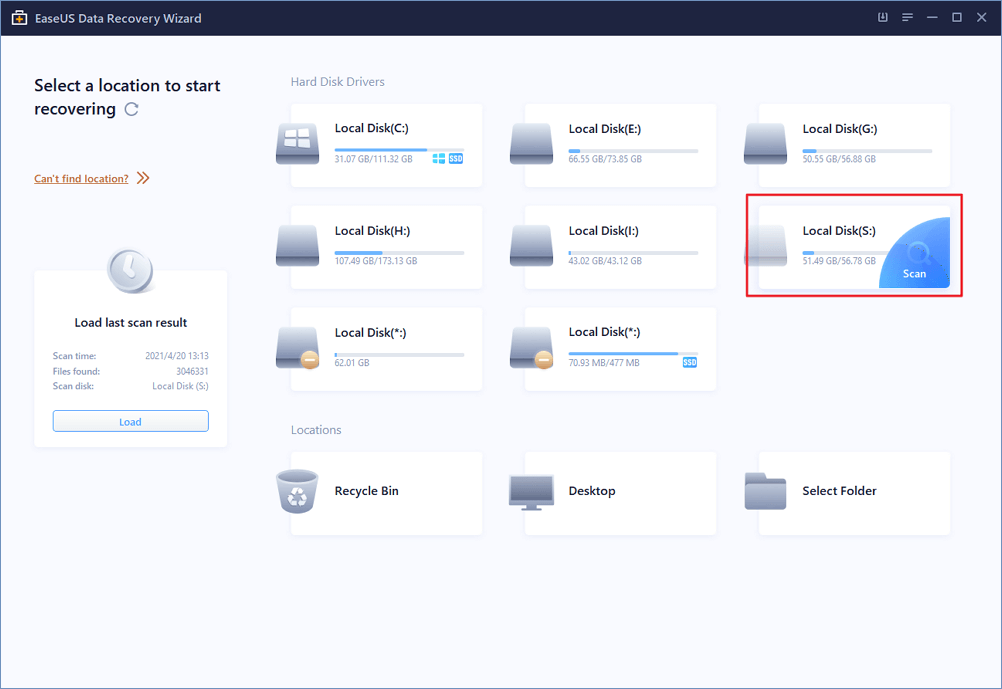 Step 2. EaseUS Data Recovery Wizard will start a quick scan first to find lost or deleted data;
After the quick scan, a deep scan will automatically start to find more lost data due to CryptoWall/CryptoLocker attack;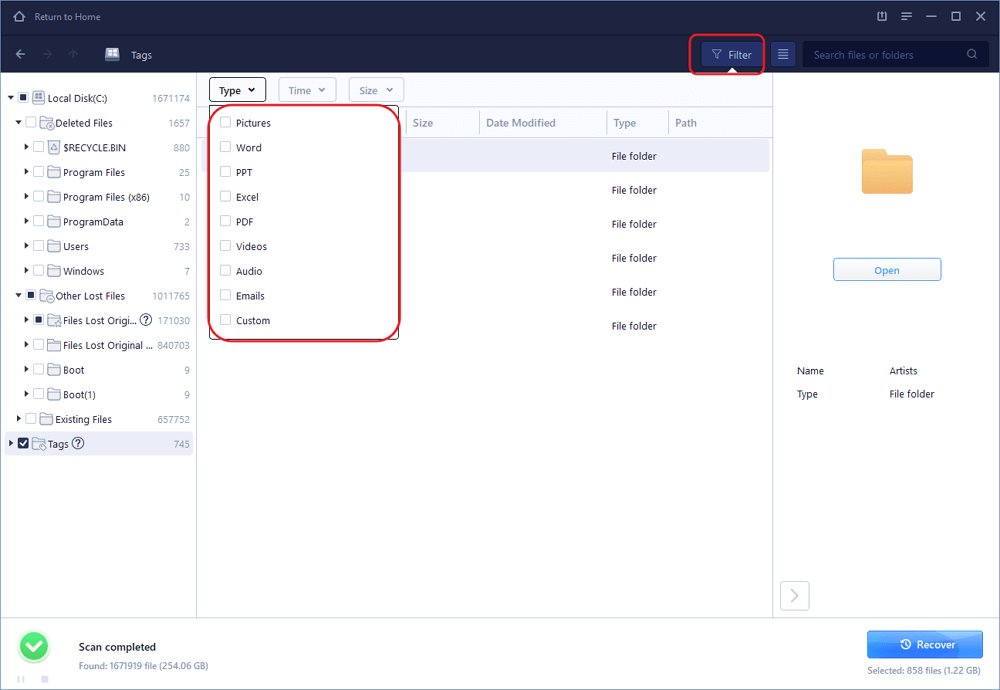 Step 3. Preview and restore lost data due to CryptoWall/CryptoLocker attack;
You can preview found data by file types, select found data and click "Recover" to save them to another safe spot in PC/storage device.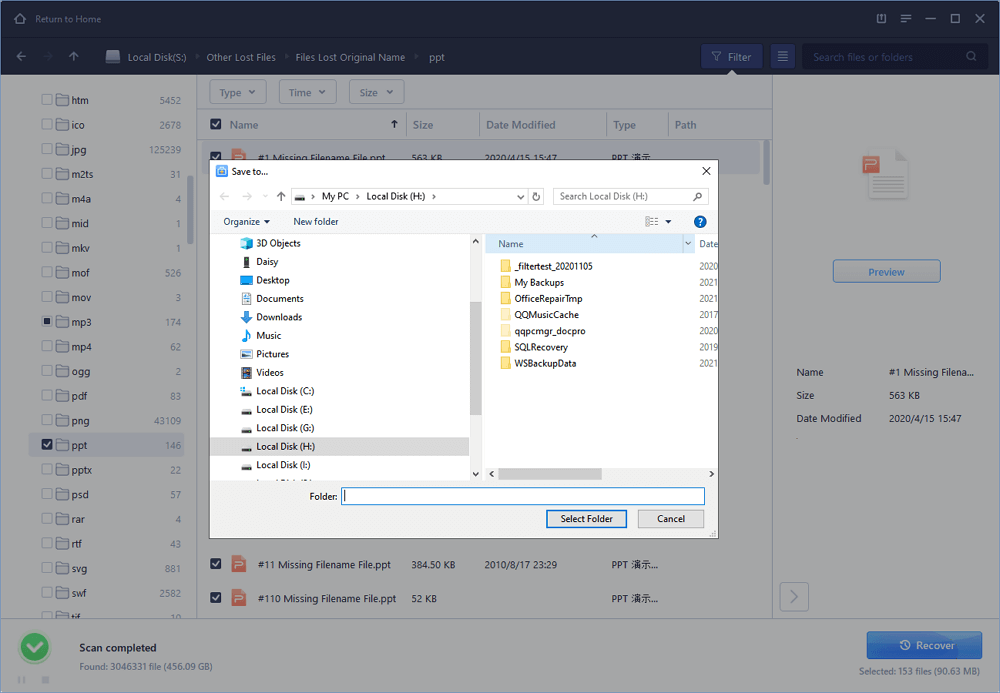 So now you've successfully recovered virus infected files by CryptoWall or CryptoLocker.
If you find that the restored data were encrypted by some strange format, you may then need to try some decryption tools to decrypt those files or data to be reusable again.
Method 3. Run cmd command to restore lost or damaged files by virus attack
Warning

Please be careful while using CMD command line to resolve your current issue. Improper use of CMD may cause serious results.
When your files or data get damaged or lost due to virus attack, you may try to run cmd command and restore lost files. This also works to restore CryptoWall/CryptoLocker damaged data:
1. Press Windows + R and type: cmd.
2. Type: chkdsk E: /f and hit Enter. (Replace E: with the drive letter of your device where you lost or deleted files.)
3. Type: Y and hit Enter.
4. Type E: again and hit Enter. (Replace E: with the drive letter of your device where you lost or deleted files.)
5. Type: E:\>attrib -h -r -s /s /d *.* and hit Enter. (Replace E: with the drive letter of your device where you lost or deleted files.)
Then it will restore all deleted or lost files caused by viruses such as CryptoWall/CryptoLocker attack or infection etc.