About .crypt File
Any files that are encrypted by CryptXXX Ransomware will change to .crypt file extension. If you suddenly find personal documents and a vast majority of files convert to .crypt on your computer, be extremely alert,because the computer has been somehow attacked and your person files are encrypted.
CryptXXX is a file-encrypting malware. Once it attacked your computer, your files will soon be locked, and won't open by many means, as the ransomware uses strong RSA-2048 key (AES CBC 256-bit encryption algorithm), which can hardly crack by most of us. To recover .crypt files to normal file extensions, you're blackmailed to pay the ransomware from tens to hundreds of dollars.
Best Try for .crypt File Recovery with EaseUS file recovery software
The number of CryptXXX ransomware victims is growing, and they suffer great data loss pain from the blackmailers mostly from CryptoLocker, Crypt0l0cker, Alpha Crypt, TeslaCrypt, CoinVault, Bit Crypt, CTB-Locker or TorrentLocker. According to people who paid the ransomware and tried to decrypt .crypt files, this method doesn't even work. They can do nothing but watch the files being destroyed beyond the time limit.
Don't give up so early. Do you know that there is still a chance to restore .crypt files?
When the malware encrypts a file, it first marks a copy of it. In other words, it encrypts the copy, and then deletes the original. Hence, you can use EaseUS file recovery software to retrieve original files that were later encrypted by crypt ransomware. But note that this software can only be used to restore files, it's not the decryptor that helps to decrypt .crypt virus.
3-step .ctypt file recovery guide
Step 1. Launch EaseUS data recovery software, select the disk from which you want to recover data and click "Scan" to search for all the lost and existing files.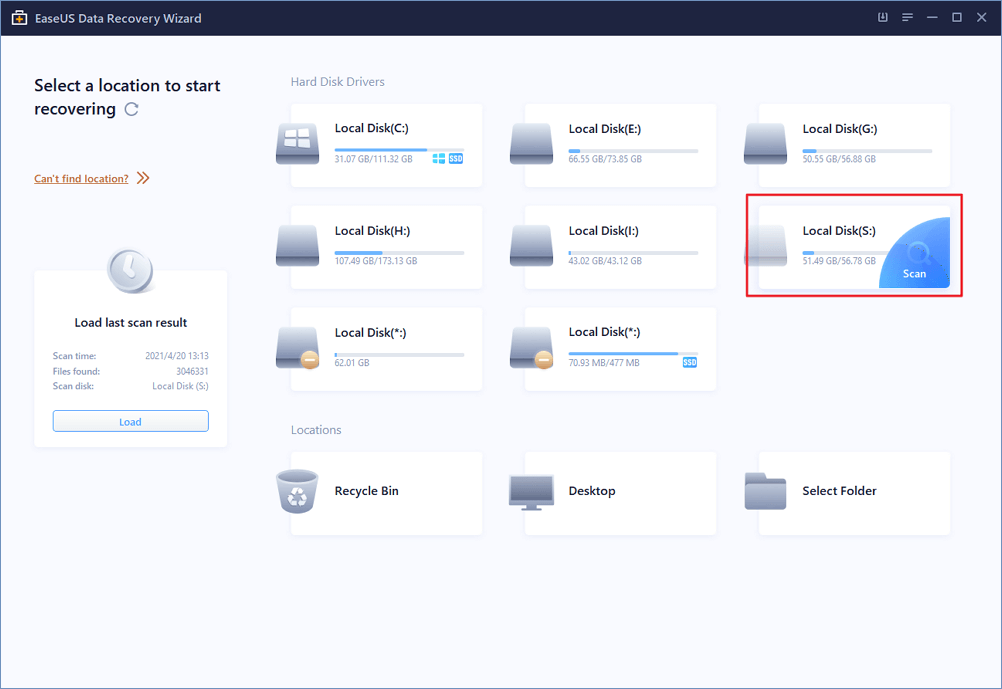 Step 2. A quick scan will start first. After it completed, a deep scan will automatically launch in order to find more files.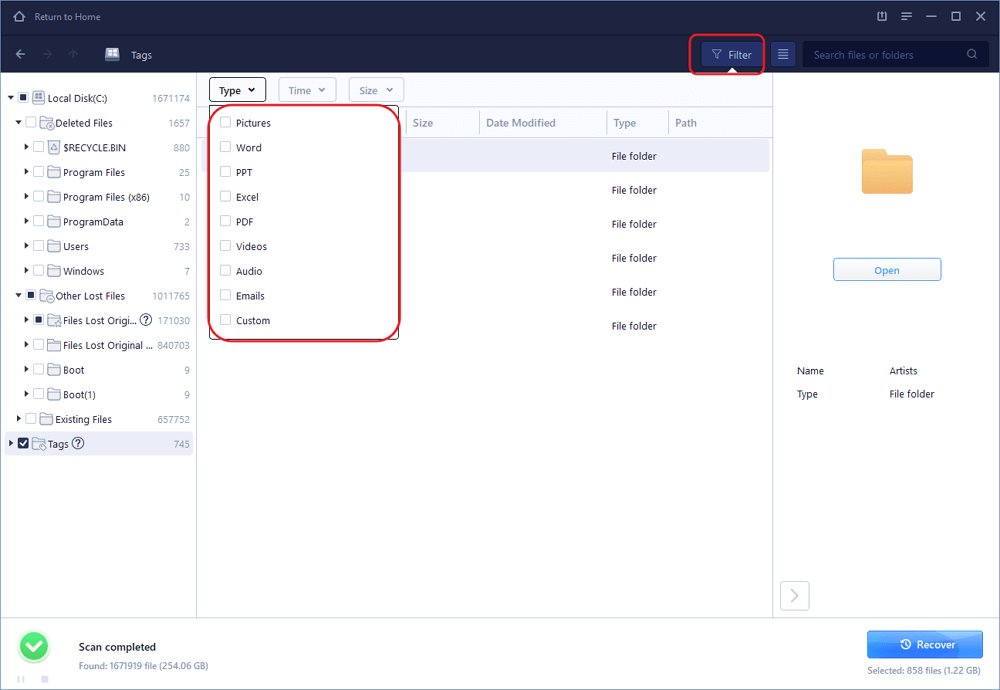 Step 3. After scan, preview certain types of files and choose those you want. Finally, click "Recover" button to retrieve them back. Here, you'd better save all the recovered files on a different drive or device in case of data recovery failure.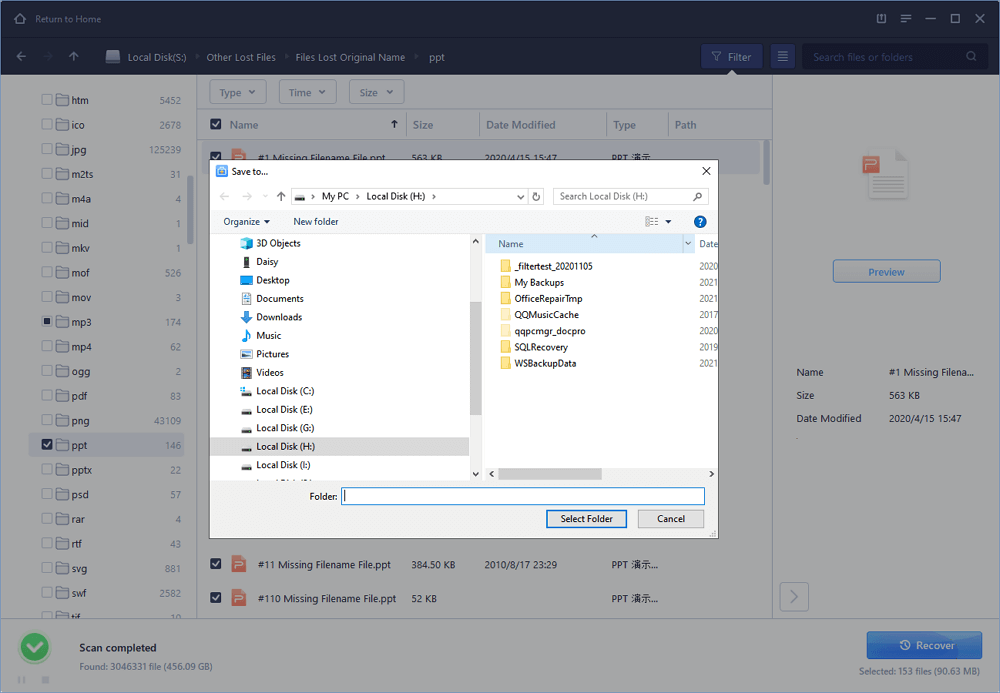 Apart from .crypt file recovery, you can also apply EaseUS data recovery tool to do more virus file recovery, for example, recover files infected by shortcut virus and recover files from virus infected hard drive, pen drive, USB flash drive, etc.