Data Loss on the NTFS Volume and Need to Be Recovered
Have you ever deleted the files and want to undelete files later on? The "Recycle Bin" icon on your Windows desktop allows you to recover deleted files. Unfortunately, there are many possible situations when the Recycle Bin is useless. Just a few examples:
A disk volume was damaged due to a dangerous virus, software crash.
A disk volume containing valuable info was damaged due to a system malfunction.
Windows cannot access a disk drive and alerts 'Disk not formatted'.
The disk was damaged.
You have mistakenly formatted a disk volume and have to unformat hard disk drive.
Corrupt or damaged partition table.
Partition is deleted or lost.
What Is NTFS Partition/Volume
Before I introduce how to recover NTFS volume, let's learn some knowledge about NTFS.
NTFS (New Technology File System) is the standard file system of Windows NT, including its later versions Windows 2000, Windows XP, Windows Server 2003, Windows Server 2008, Windows Vista, and Windows 7.
More and more computer users prefer to choose the NTFS file system, because we could put a single file over 4G into NTFS hard drive, which couldn't be put into FAT hard drive, and another advantage is that we could encrypt files such as DOC, EXL, PPT in NTFS volume, which could keep our privacy safely.
NTFS has become more and more popular. However, data loss issues from NTFS volume also bring us much trouble. This article will give you a free solution to recover NTFS volume.
Data Recovery Wizard Free Edition is a professional NTFS volume data recovery software. It can free recover data from the NTFS volume containing deleted files and lost file(s) or folder(s). It also can recover data from the deleted NTFS volume with simple clicks for you.
How to Recover Data on NTFS Volumes/Partitions
Stop doing any operation on the NTFS volume if you find data loss on NTFS volume, free download EaseUS NTFS volume data recovery software and install EaseUS Data Recovery Wizard Free Edition on other partition to recover data from the NTFS volume. The faster we perform recovery, the more chance we could recover data from the NTFS volume.
STEP 1. Select the location
Launch EaseUS data recovery software, select the lost NTFS partition and click "Scan" to look for all the lost and existing files on this NTFS partition.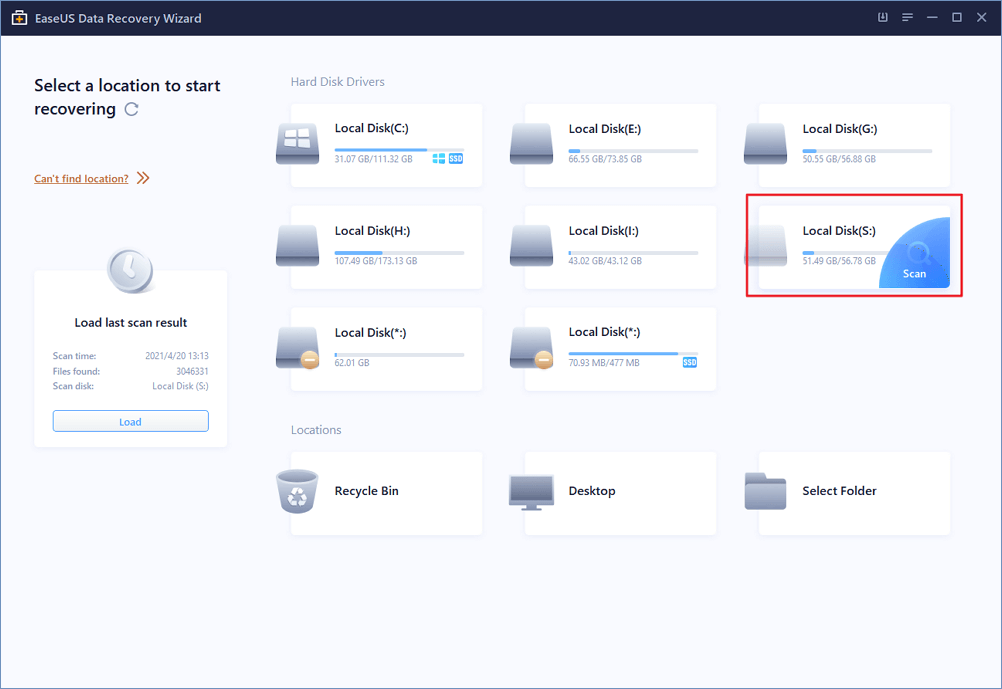 STEP 2. Scan the NTFS drive or partition
After clicking the "Scan" button, the software will be able to scan the NTFS partition on its own. Just wait patiently until the scanning process ends.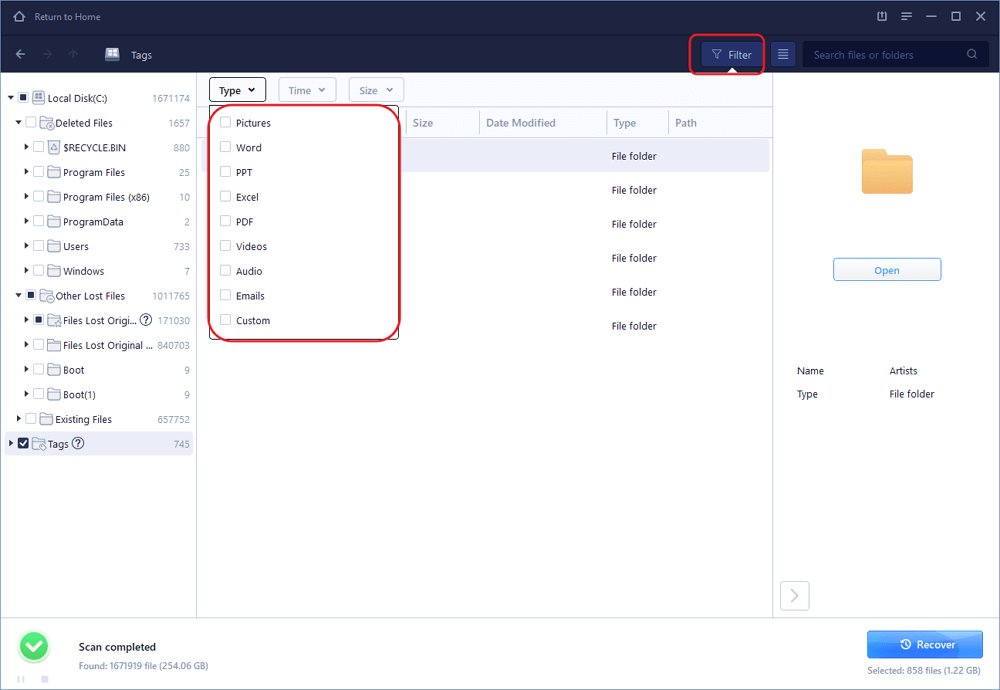 STEP 3. Recover data from NTFS drive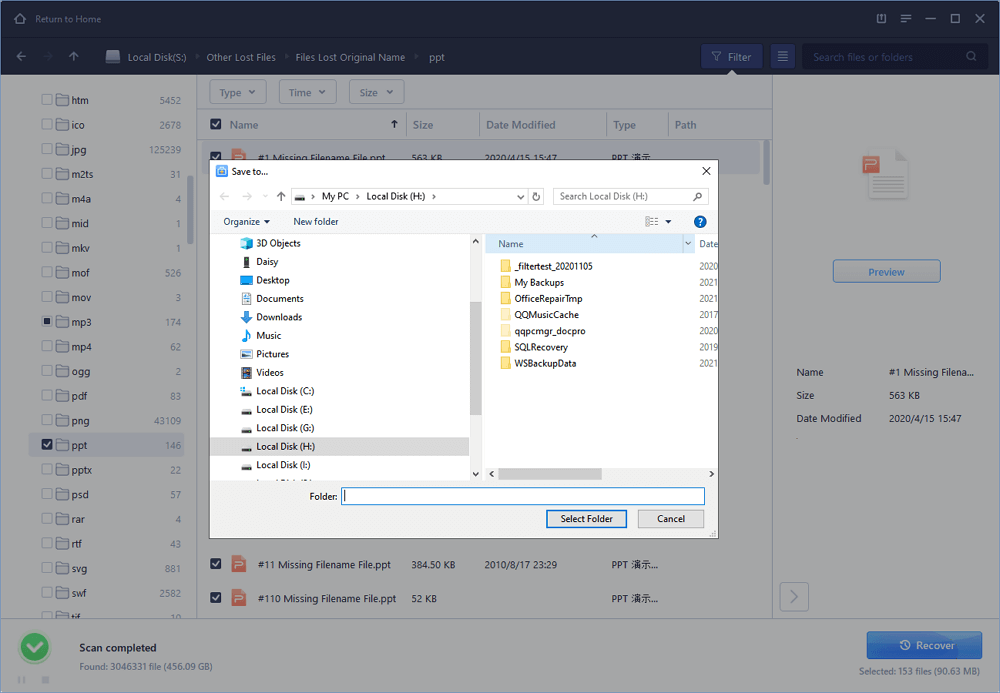 After the scan, choose the lost data and click the "Recover" button to get them back from the NTFS partition.
(Please Note: DO NOT save the files to the NTFS partition where you lost the data.)
Apart from recovering files from NTFS volume, EaseUS free data recovery software also supports FAT, Ext2, Ext3 file system recovery under Windows. Except for hard drive disk recovery, it also supports external hard drive, Memory card, Memory stick, SD card, etc.