Why data loss?
Intentional Action:
Delete a file
Format a hard drive partition
Unintentional Action:
Misplacement of CDs or floppies
Administration errors
Inability to read unknown file format
Delete files by accident
Failure:
Power failure, resulting in data in volatile memory not being saved to permanent memory.
Hardware failure, such as a head crash in a hard disk.
A software crash or freeze, resulting in data not being saved.
Software bugs or poor usability, such as not confirming a file delete command.
Business failure (vendor bankruptcy), where data is stored with a software vendor using.
Software-as-a-service and SaaS data escrow has not been provisioned.
Data corruption, such as file system corruption or database corruption.
Disaster:
Natural disaster, earthquake, flood, tornado, etc.
Fire
Crime:
Theft, hacking, sabotage, etc.
A malicious act, such as a worm, virus, hacker or theft of physical media.
How to recover data with hard disk recovery tool?
Data Recovery Wizard is a great new hard disk recovery tool that anyone who has ever had the misfortune to view a Windows error screen will certainly appreciate. There are two main problems when we are faced with a sudden computer crash. The first is that we can obviously not use our computer and this failure tends to occur at the worst time. The second problem is that before we can reload Windows and make other attempts to repair our Windows operating system, we must first recover any file stored on our computer's hard disk. Once we reload Windows the reformatting process of our hard drive will result in all the files on that drive been marked as deleted. Before you reload Windows and reformat your hard disk drive you need to use hard disk recovery tool to recover the data.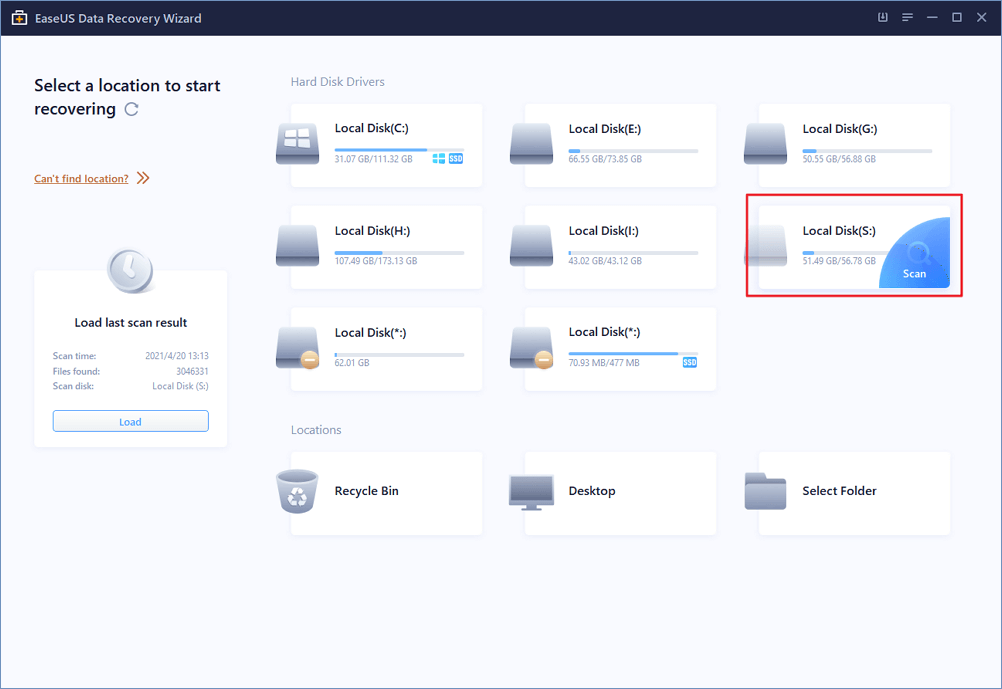 Once started Data Recovery Wizard will then guide you to a simple process of opening your hard drive and copying from the drive any important files you need to save.
If you are encountering a data loss, please use the hard disk recovery tool to recover your important data at once to get data back.