Some helpful tips for getting data back
Get your vacation pictures on your camera, computer or some other storage device lost unexpectedly? Accidentally deleted the paper you've been working all week on? Most computer users might experience a sensation of losing important data due to different reasons like formatting, deletion, virus attack, partition loss. At this moment, you might need a powerful data recovery software to get data back before it's gone forever.
Here are some tips that can help you successfully get your data back:
Stop using the computer at once when you realized your data has been lost! The less activity the more chances to get all data back.
Download and install reliable data recovery software on another computer to scan for your lost files.
Get data back and save it on an external hard drive or another storage device.
Get lost data back with best data recovery software
To get back your data in a safe and efficient way, you should find a reliable data recovery software. Then which one is the best that you can use to get data back? Here EaseUS hard disk data recovery software is strongly recommended. It can help you get data back when files are deleted, the hard drive is formatted, the partition is lost or deleted, etc. With a friendly user interface, it can be used by every level of users.
The overall steps to recover lost data:
Step 1. Launch EaseUS Data Recovery Wizard on your computer. And then, select a location, which can be on a hard disk drive, an external USB flash drive/micro SD card or a specific folder on Desktop or somewhere else. Click on the Scan button.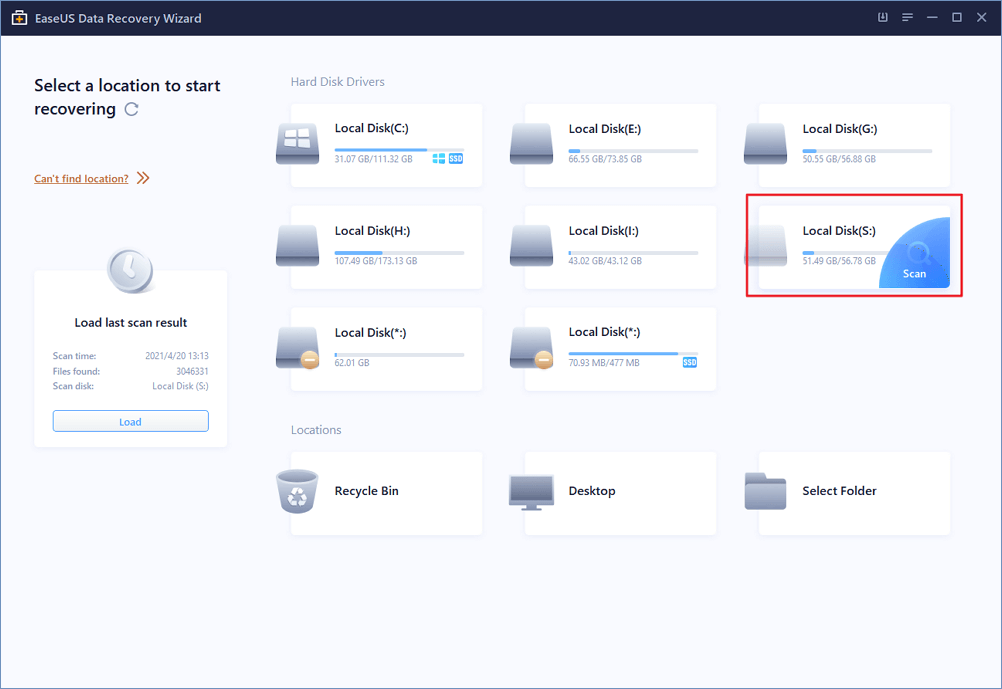 Step 2. You'll see more and more data is showing up during the scan. You can check the "Deleted files" quick result during the scan if it's for deleted file recovery.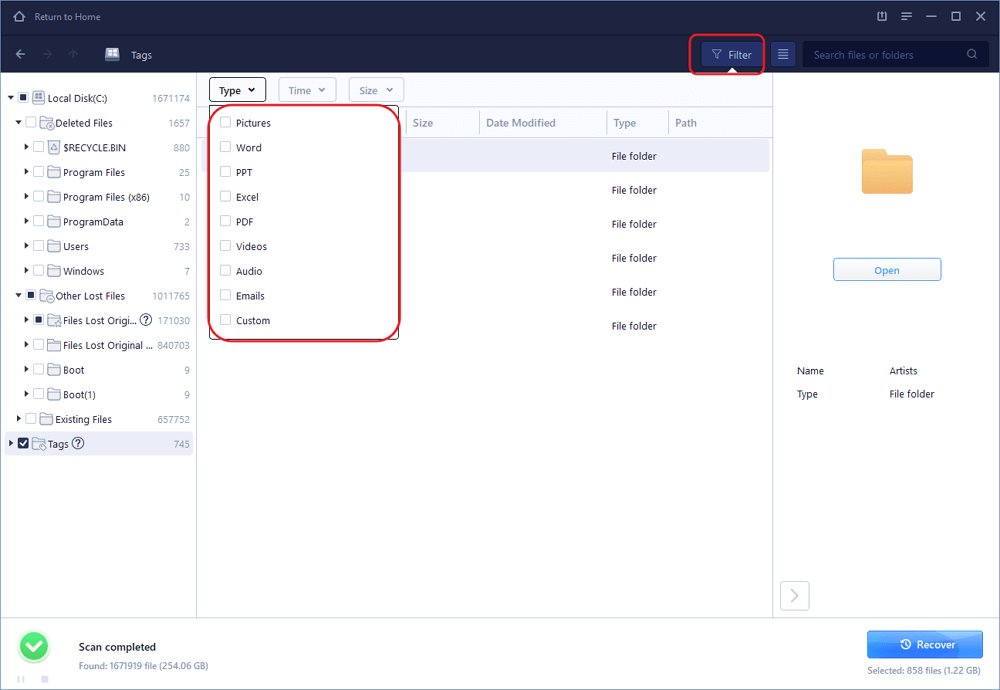 Step 3. Click "Filter" to quickly filter photos, documents, videos and other specific types of files. And lastly, select the wanted data and click on the Recover button.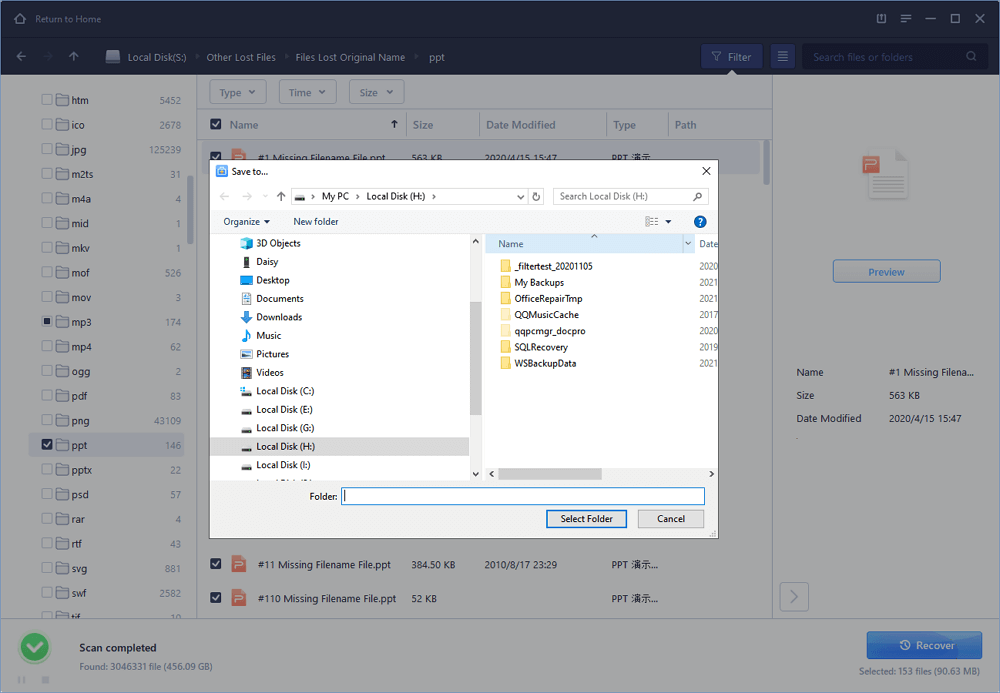 Try other methods to get your data back with EaseUS Data Recovery Wizard