Excel is an electronic spreadsheet program that can be used for storing, organizing and manipulating data. Billion dollar portfolios and positions can be managed and traded using Excel spreadsheets.
Why we need formatted excel recovery software
Sometimes, we need to format a partition because of many different reasons. For example, computer users may need to quick format hard disk when they want to convert the FAT file system to NTFS file system, to adjust the size of a partition, to reinstall the operating system, or to just delete useless files.
After these quick and convenient formatting, all the data, photos, audios, videos, and documents could be formatted, too, including the MS Excel documents. At this time, you need to use a data recovery tool to do formatted excel recovery.
Is there a way to recover formatted Excel documents? A free MS excel recovery software will be the best choice.
Download the free excel recovery software for excel file recovery
After a long time seeking and experience, I find EaseUS Data Recovery Wizard Free Edition. Compared to other free data recovery software, it provides easy and quick data recovery solutions. Even if you don't know data recovery software at all, you can still use the software smoothly and successfully to recover lost files. More importantly, EaseUS Data Recovery Wizard Free Edition can recover up to 2GB data free of charge. Just download the best excel file recovery software to install on your Windows 10/8/7 PCs to let it help you perform formatted excel file recovery for free now:
How to recover formatted excel with EaseUS excel file recovery freeware
Here is a step-by-step instruction of how to recover files after format:
Simple steps for Excel file recovery are as follows:
Step 1. Specify a location
Run EaseUS Data Recovery Software, firstly, you're asked to choose a location to start. Choose the drive X: or perhaps a specific folder on Desktop or somewhere else, and then click "Scan".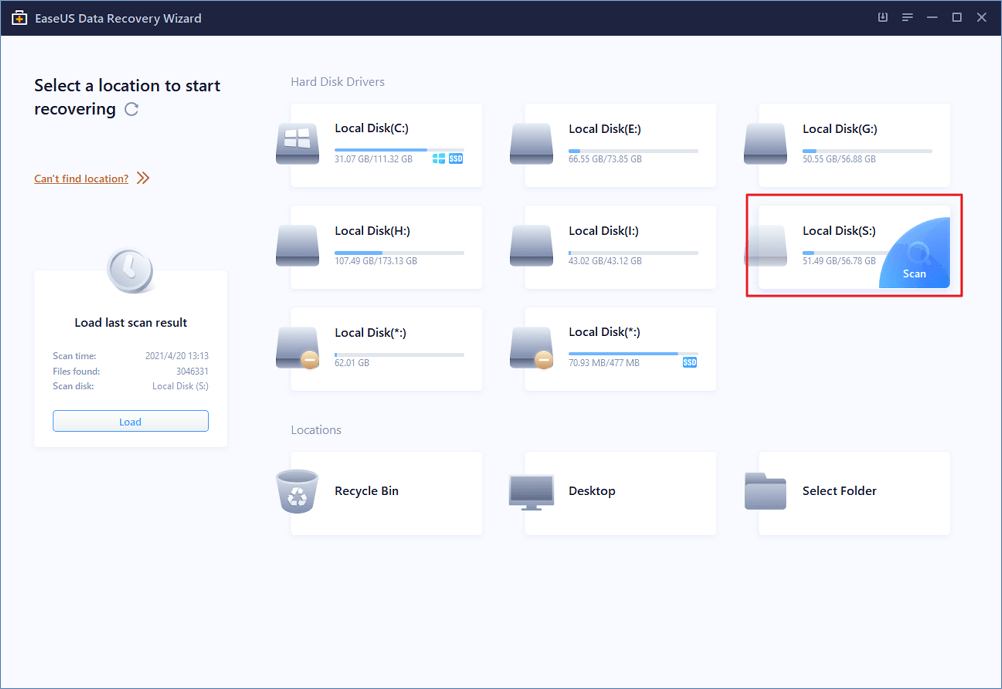 Step 2. Scan data
During the scan, you'll see more and more data showing up very quickly in the "Deleted files" result. That's part of what the software has found and displayed.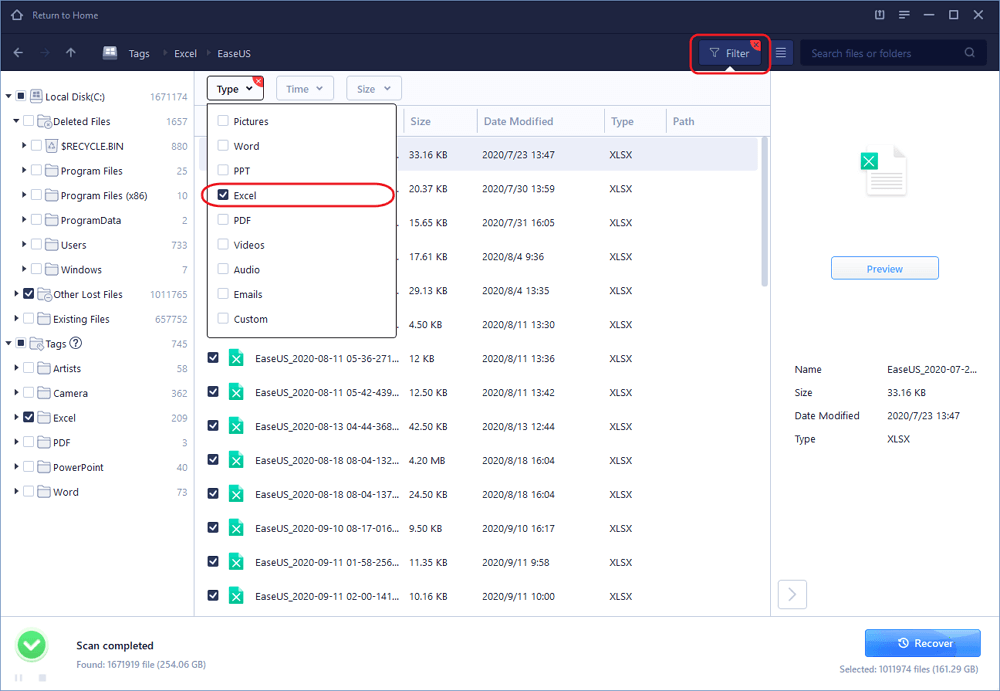 Step 3. Preview and recover
To quickly find the Excel files in the massive data in the scan results, click on the "Filter" on the top area and choose "Documents". Or, search .xls or .xlsx in the Search box. Select the desired files and click "Recover".