Overview
A piece of qualified mobile memory card recovery software is imperative, especially when the external micro SD card on your phone suddenly becomes unrecognized, quick formatted, or you simply made a mistake by deleting all pictures on it.
Android users are basically the largest group that require an SD card recovery solution due to the design of the phones and tablets allows for an extra storage expansion. Thanks to the data recovery technology nowadays, it's no longer a nightmare to lose important data on both phone's memory as well as its external storage device.
Recommendation
To recover data from Android phone's memory card, we have a lot to say. First, do it on a PC instead of the phone, it's safest. Second, the software you chose must be competent enough, and you can select one by terms of market reputation, customer reviews, most of all, ease of use, data recovery efficacy. In short, it has to be an official piece, so never take risks to download some cracked software from unknown sources.
With those aspects in mind, we sincerely recommend EaseUS Data Recovery Wizard as the most excellent free data recovery software for mobile phone's memory card. The best part is that it's developed to work on both a Windows PC and a Mac. By clicking the download button below, and you can easily complete the installation.
User Guide
For example, a Samsung user lost the whole images that were saved on a 4GB SanDisk micro SD card by wrongly choosing "Select All" instead of a single, and pressed "Delete" button. Under such circumstances, do not think much, and take an immediate action to recover photos from SD card with the suggested method.
Let's demonstrate the procedure on a Windows computer. First, take out the SD card from the phone, and use a card reader to connect it correctly to the PC. Wait until Windows detects the card and assigns a drive letter to it. Then, follow the detailed guide behind to proceed.
Usually, deleted or formatted data is not permanently removed. Stop using the memory card once you lost data on it. With powerful memory card recovery software, you can hopefully get lost data back.
Step 1. Run memory card recovery software
Connect the memory card on which you lost your files to your computer and launch EaseUS card recovery software - Data Recovery Wizard on your PC.
Select your memory card under External Devices and click "Scan" to start finding your lost files.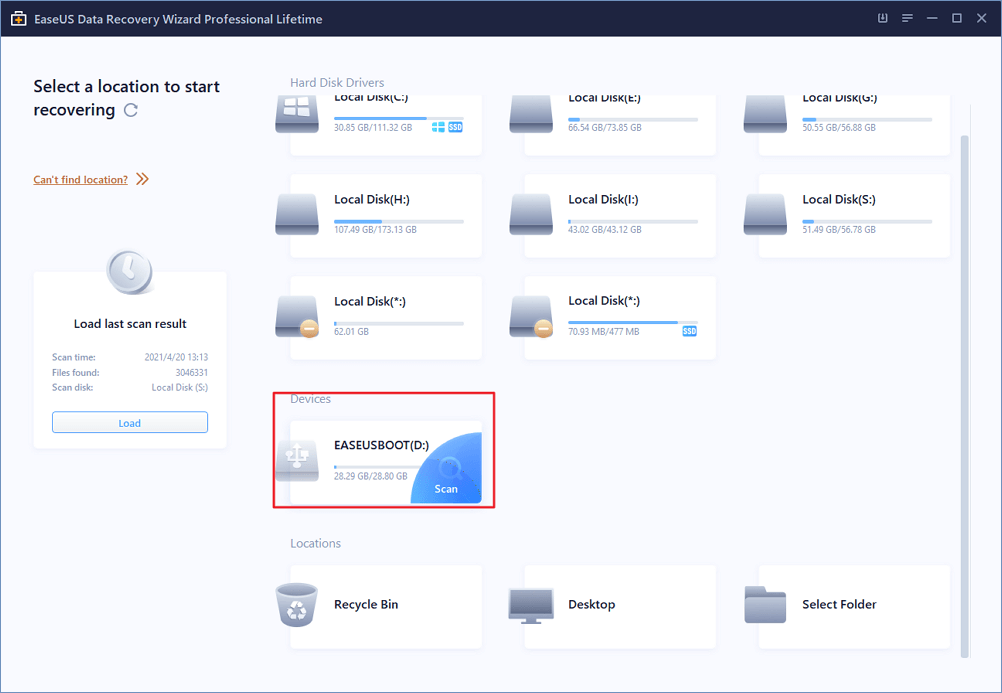 Step 2. Scan to find all lost files from memory card
EaseUS Data Recovery Wizard will fully scan your memory card and find all your lost data on it.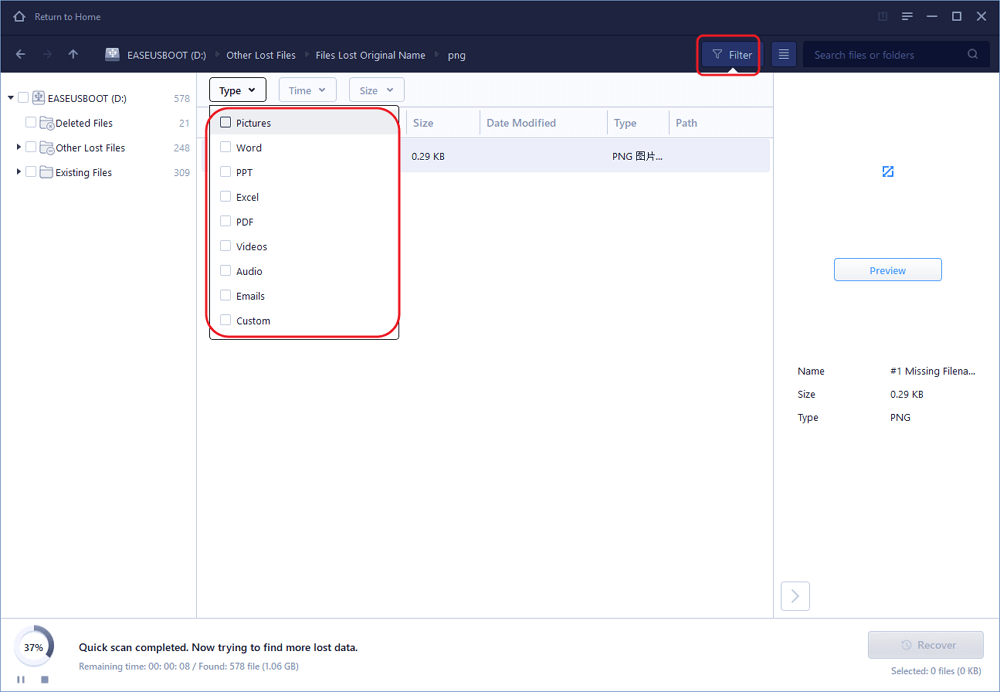 Step 3. Scan to find all lost files from your memory card.
After the scanning process, you can check and preview found files in this program.
Underneath Deleted Files, you can find your deleted memory card files there.
And if you formatted the memory card, you can check those files under Lost Partition Files.
And Filter will help you quickly find your lost files from Graphics, Documents, Videos, Audio, and Email, etc.
You can directly double-click the files to preview and see if found files are all right. After this, you can choose those files and click "Recover" to restore them to a secure location on your PC or other external storage devices.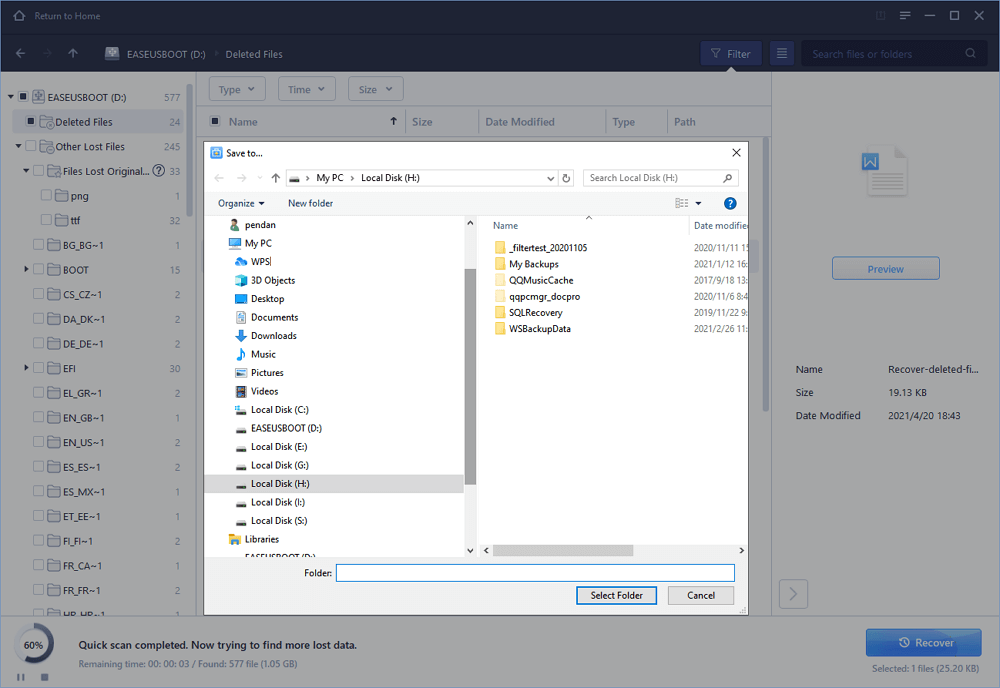 For a better understanding of how to use EaseUS mobile memory card recovery software, you can choose to watch a video tutorial.