Intel SSD data recovery overview
Now, Intel SSD is one of the most popular SSD drives for its numerous advantages such as fast read and write speed, enhanced computing performance, Advanced Encryption Standard (AES), etc. However, all these wonderful features can not avoid data loss problem. Your data stored on Intel SSD drive might get lost due to many reasons including accidental deletion, formatting, virus attack, power surges, OS crash or in some special instances like SSD is not readable, Initialized or just dead.
When it happens unexpectedly, can you recover data from Intel SSD successfully? Yes, of course, you can! Intel SSD recovery is possible as the lost files still remain on the disk before you overwriting them by new data. Here, we will show you, step by step, how to recover lost data from Intel SSD solid state disk easily and effectively.
What is the best data recovery software for Intel SSD recovery?
Intel SSD data recovery is possible and easy when you find a reliable SSD data recovery software. But what is the best data recovery software for Intel SSD recovery? If you have no idea, we would like to recommend you one - EaseUS file recovery software, a brilliant data recovery software that allows you to easily recover multiple types of files including photos, videos, music files, emails, Microsoft Office documents, etc from Intel SSD, no matter how you get them lost. The program is well suited for both Windows and Mac operating systems.
Steps to recover data from Intel SSD with EaseUS file recovery software
Now you can follow the steps below to start your Intel SSD data recovery job. You can also use the program to retrieve data from other Solid Stat Drives from Kingston, Samsung, SanDisk, Plextor, Seagate etc.
Step 1. Launch EaseUS data recovery software, select the Intel SSD drive where you want to recover your data and click "Scan" button to move to the next step.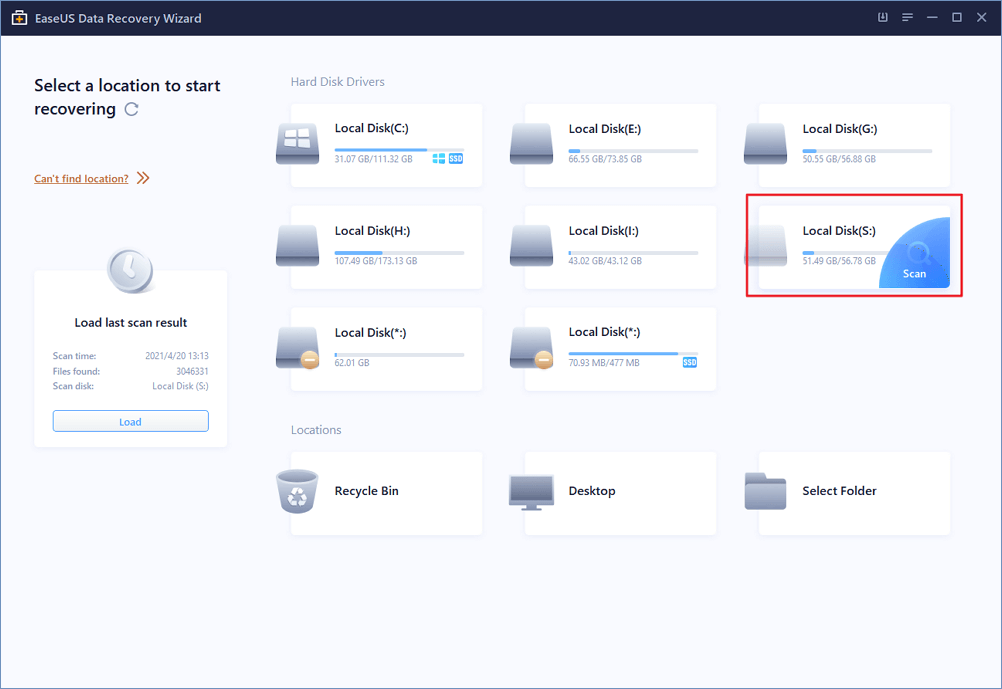 Step 2. A quick scan will start first. After it completed, a deep scan will automatically launch in order to find more files.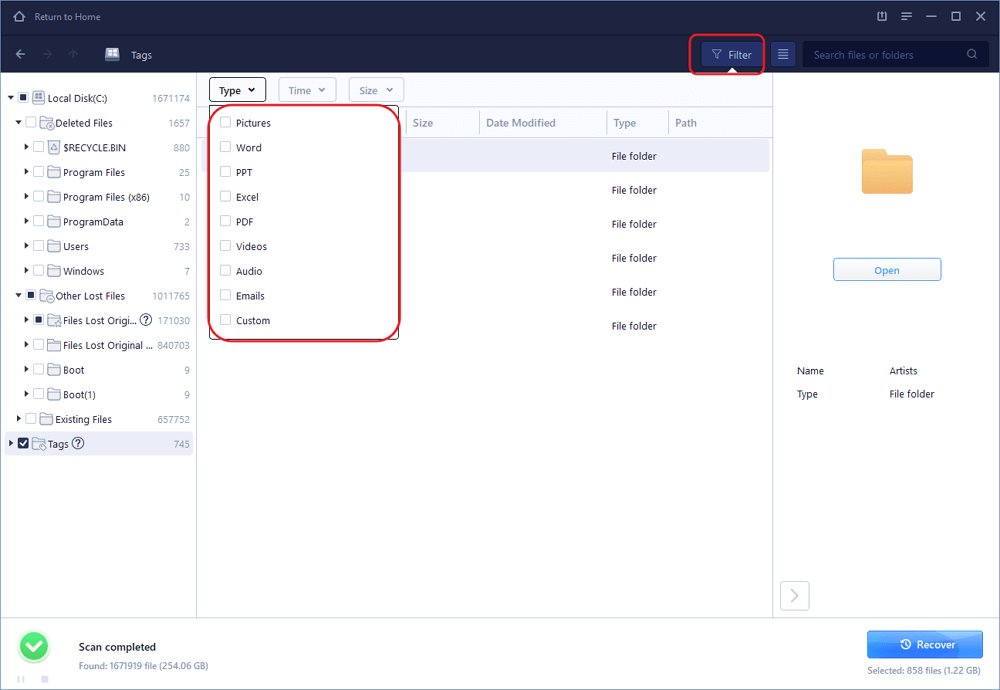 Step 3. Choose what you want to recover and save them to a another safe place like a different drive or device in case of data recovery failure.