Intel SSD Data Loss Problem
Intel SSD is one of the most popular SSDs for its numerous advantages. Unlike normal HDD, SSD has faster reading and writing speed and better computing performance. With this drive, your PC speed increases considerably.
Most users believe that SSD is less vulnerable to data loss as it has no mechanical arms to read or write data. Yet, this is not the case because they do not have mechanical parts does not imply that they are fail-proof. Factors that can lead to SSD data loss include the following:
Deleting files from the Intel SSD.
Formatting the SSD without backing it up first.
Virus/Trojan attacks that can damage or delete files on the SSD.
System crash that can cause data loss.
Sudden loss of power supply during drive's operation.
Recover Data With Best Intel SSD Recovery Tool
When you are unfortunately faced with Intel data loss problem, don't panic, EaseUS can help. With the help of EaseUS disk data recovery software, you can recover Intel SSD data without difficulty!
This Intel SSD data recovery tool allows you to retrieve multiple types of files, including photos, videos, music files, emails, and Microsoft Office documents from storage devices. Besides, it has the following advantages:
Easy to use
High Success Rate
User-friendly Interface
Compatible with all Windows OS
For Intel SSD data recovery, you need to follow the simple steps below:
Keep Noted: Once the "Trim" is enabled on the SSD, nothing could be done to restore erased data. Hence for the first try, you're strongly recommended to use the free version of EaseUS Data Recovery Wizard to scan lost data.
Step 1. On the disk map, select the drive X: and click the Scan button.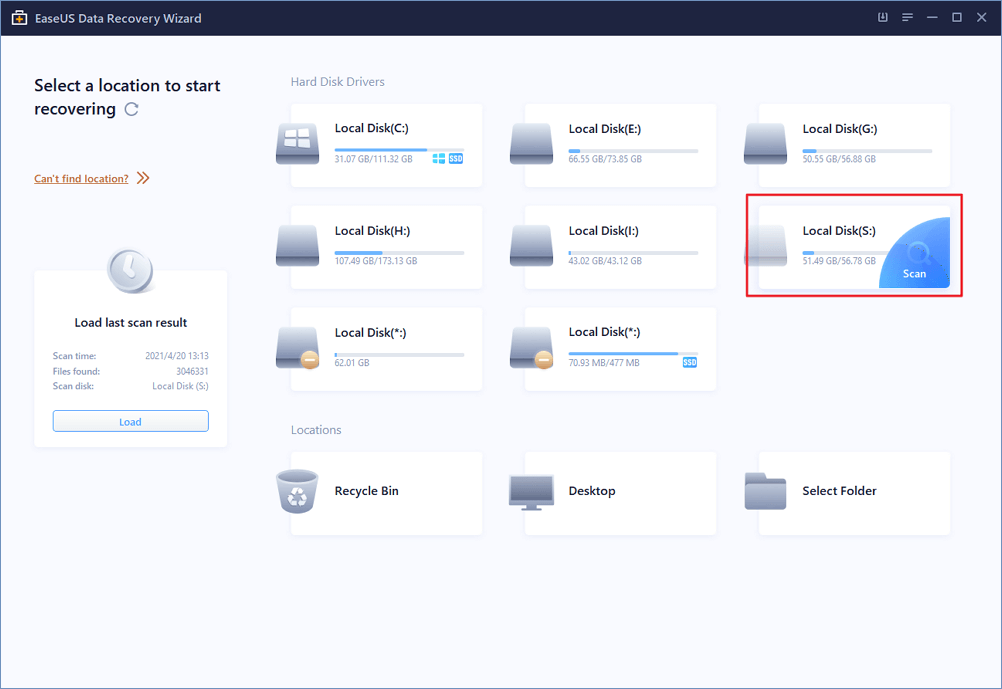 Step 2. Search for all lost data by scanning the entire Solid State Drive. You could see more and more data coming up.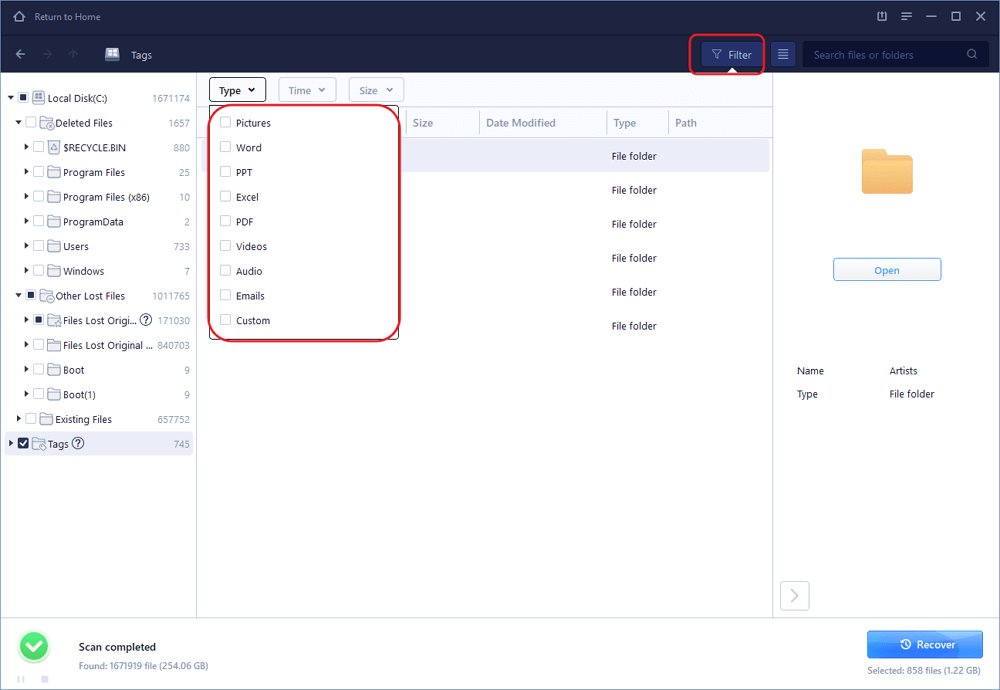 Step 3. After the scan, select the wanted files and folders in the results and then click the Recover button. Choose a different location instead of the SSD to keep the recovered data.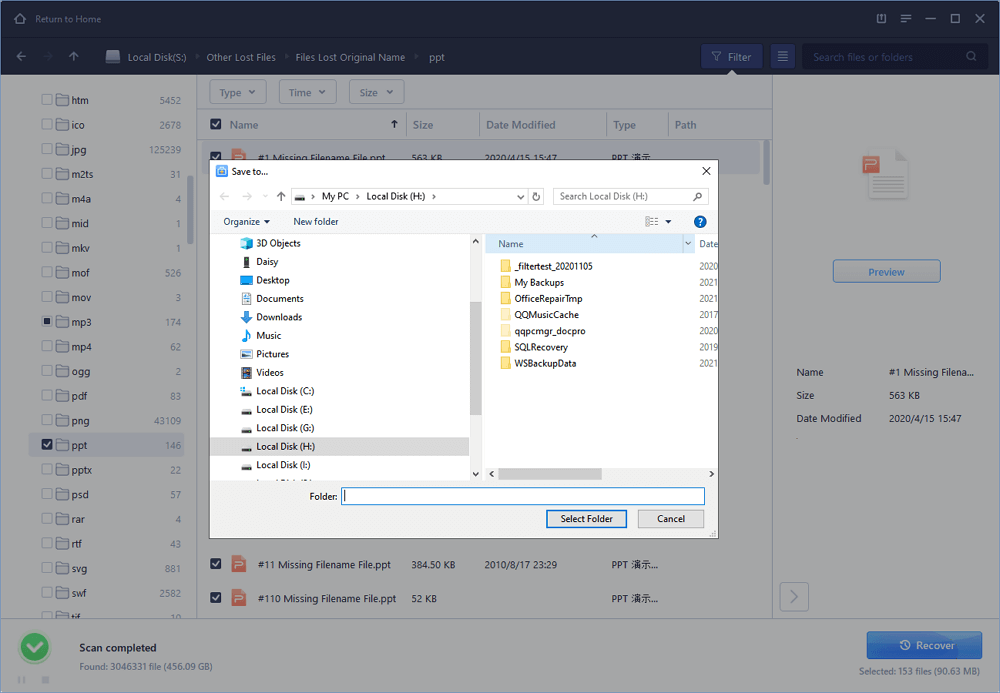 If you are a Mac user, happen to lose or delete files on Intel SSD in Mac computer, you can download a Mac version for help!
How to Avoid SSD Data Loss
Practice following simple measures to avoid data loss situation.
Regularly back up your data to the cloud or to an external hard drive. You can get back lost data easily if you have backups.
Make sure that your files are really useless before you delete them permanently.
Do not format your SSD without backing up the data.
Conclusion
Data loss can happen at any time. The best protection from this unwanted situation is to have regular backups. In case there is no backup available, you can count on EaseUS data recovery software to retrieve data.