All hard drive manufacturers have announced the first wave of 3TB (3 Terabytes) hard drives in the first half of 2010, and first 3TB hard drives like the Western Digital Caviar Green hard drive 3TB are now available.
These high capacity hard drives will work fine for users running Windows Vista, Windows 7 or a Windows Server 2008 operating system. Windows XP users will, however, notice that they cannot use all of the space of the hard drive. The operating system cannot address disk space beyond the 2 Terabyte limit. That's roughly one-third of space that cannot be used.
Also, many data recovery software cannot support this new technology and recover from a 3TB hard drive. But some elite hard drive data recovery software can help and retrieve data from the 3TB hard drive.
The Best Data Recovery Freeware for the 3TB Hard Drive
EaseUS Data Recovery Wizard is a secure data recovery software that can recover files from the 3TB hard drive. This 3TB hard drive recovery software can recover deleted files emptied from Recycle Bin, or lost due to software crash, formatted or damaged 3TB hard drive, virus attack, lost partition and other unknown reasons. It recovers deleted files from formatted partitions with original file names and storage paths. Moreover, this data recovery software works well with dynamic disk, RAID and Linux file system.
How to Use This 3TB Hard Drive Recovery Software
How to start hard drive recovery with EaseUS hard drive recovery software:
Step 1. Choose a location to scan.
Make sure that all hard drives were correctly connected and recognized by the software. Refresh an external hard disk if necessary.
From which drive was data lost? Choose the relevant hard drive partition by left-clicking on it.
Click the Scan button.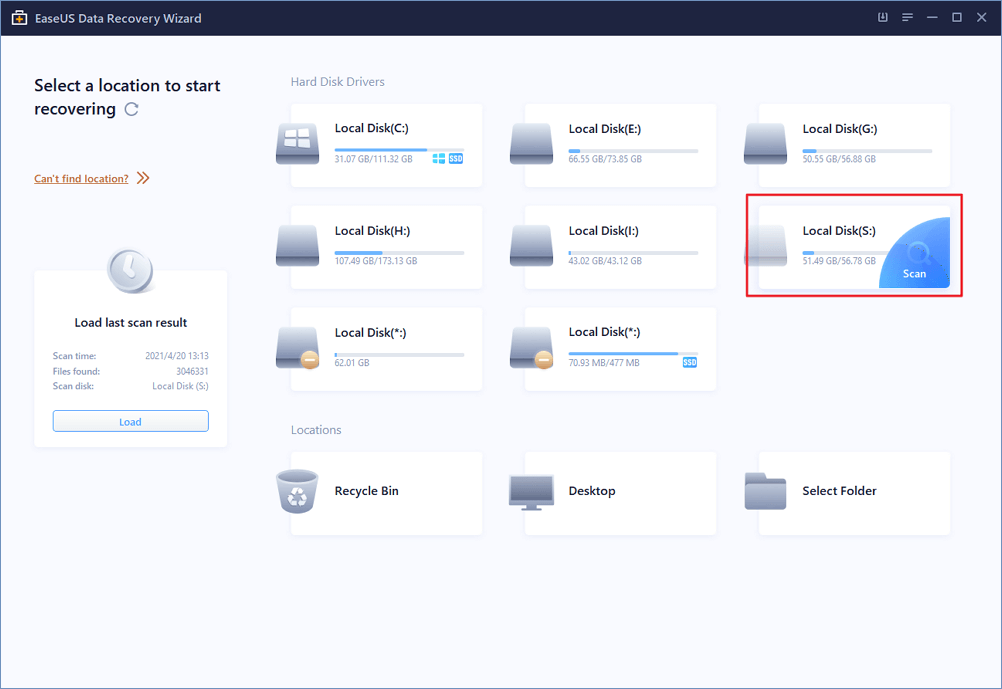 Step 2. Wait for the scanning results.
It takes a while for EaseUS Data Recovery Wizard to complete the scan, all depending on how much disk space is used on the selected hard drive.
As you see, the "Deleted files" result would come our first, later it's all lost data result.
You can try to recover lost data as soon as it shows up even though the scanning process has not finished yet.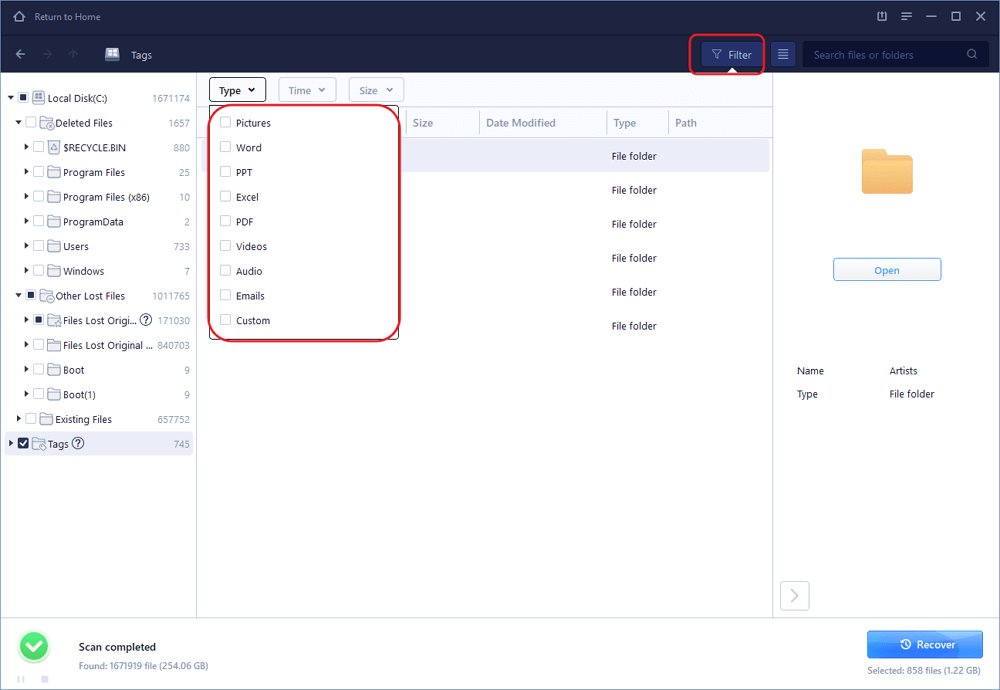 Step 3. Filter the result and recover data.
There are multiple ways for you to find the target files. Anyway, choose the quickest method.
Lost Partition Files: more lost data are going to be found on your selected partition and put in this section if it was formatted or deleted in early time.
Extra Files: a deep-scan result for raw files even though the file names and file paths have been lost.
Filter: extremely useful when you're looking for a specific type of files such as pictures, documents, music, videos, etc.
Select files and click the Recover button. (You can always choose to preview files before purchasing a license code for a full hard drive data recovery. )