Overview of Crysis Virus and .Crysis Files
Crysis is a type of ransomware virus that severely affected files on a computer. It doesn't change the name of the files, but appends .Crysis extension to the affected files. Perhaps more .Crysis extension variants will be created, which we listed in below:
.locked, .kraken, .darkness, .nochance & .oshit
So, when your computer files suddenly changed to the mentioned file extensions, be extremely alert. Crysis virus has intruded in your system and began doing damage. What's more, Crysis ransomware turns desktop wallpaper into image with texts (text information is written down in the screenshot) to ask you pay the ransomware if you want to remove Crysis virus and decrypt .Crysis files.
It's annoying to have virus infected computer's files. Paying ransomware usually gets files back, however, it's not safe. The hackers can steal more of your personal information. So, before you take the risk, first try to restore Crysis encrypted files by referring the following guide.
How to Decrypt Crysis Encrypted Files?
Kaspersky Crysis Virus Decryptor
Among the ransomware decryption tools, we find Kaspersky ransomware decryptor is the most efficient in removing Crysis ransomware virus and decrypting .Crysis files. You can download the Crysis Decryptor on its official website and try to restore Crysis encrypted files.
How to Restore Crysis Encrypted Files?
1. EaseUS Data Recovery Wizard
Third-party data recovery software is always helpful in virus file recovery, such as EaseUS file recovery software. In fact, it can't be used as Crysis decryption tool or Crysis virus decryptor as many people want, but why we still recommend it to help restore .Crysis files?
Normally, ransomware virus, including Crysis, makes a copy of files before encrypting, at last deletes the original files permanently. And EaseUS Data Recovery Wizard is able to recover permanently deleted files hassle-free. Give it a try with the trial version. See if it can find the original files before Crysis virus infection.
Select a location and click "Scan".
Run quick scan and deep can to find lost files.
Preview and recover files.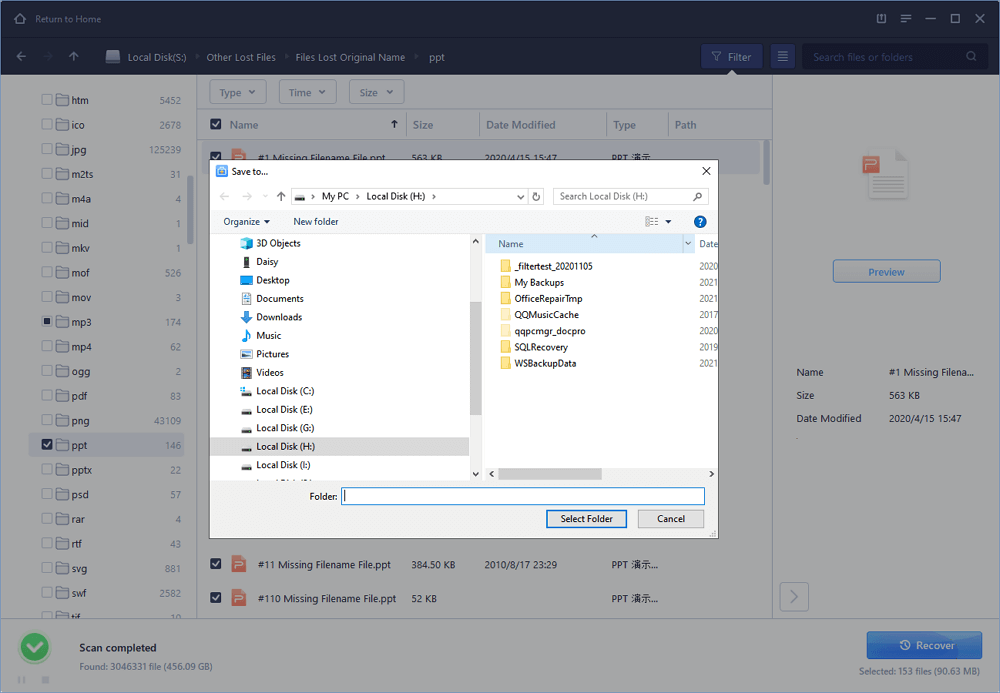 2. System restore
It's said that Crysis virus deletes system restore points as well, but you can still give it a try. To avoid further virus encryption disaster, you'd better use third-party backup and recovery software to create system backups.
Initiate the search for "System Restore".
Click on the result.
Choose the date before the infection appearance.
Follow the on-screen instructions to complete the restore process.
3. Restore the previous version of files
Windows Backup should have created file backups, so remember to make full use of this feature. To restore an older or previous version of files, start like this:
Right-click the file and choose "Properties".
Open the "Previous Version" tab.
Select the latest version and click "Copy".
Click "Restore".
The solutions for .Crysis file recovery can be also applied to virus encrypted file recovery of Zepto, Cryptowall, LeChiffre, Locky, Cryptolocker, CTB Locker, Crypt0L0cker, Cerber, or Teslacrypt ransomware/malware/virus.