As there are many factors that may result in the PC crash, it is not deniable that every PC user may experience this nightmare unexpectedly. Similar to being unlikely to prevent hard drive failure, you cannot prevent the intrusion of viruses or other system intruders, which have great possibilities to crash your computer's system. At this moment, recover data after a system crash becomes the most urgent thing.
Restore Data After System Crash with Data Recovery Wizard WinPE
Stop blaming yourself for not having backed up your important data before the disaster and try EaseUS Data Recovery WinPE to get back your data from the crashed computer. It works for the most damaged computer drives. Sometimes even when you cannot access your PC, it also offers you a simple solution to retrieve your data.
You may know that you cannot do anything to the crashed hard drive after the catastrophe happens in order to avoid any chance of further damage to your lost data by overwriting it. The traditional way of managing the problem is to remove the hard drive from the crashed computer and connect it to another computer with Windows installed, then use a data recovery tool to retrieve the lost data.
Getting your data back by using the third-party software under Windows preinstallation environment is a way indeed. However, it is time-consuming and too complicated that most people give up at the thought of the difficult procedures. But EaseUS Data Recovery WinPE can help you avoid these complicated procedures by creating a bootable disk.
Advantages of EaseUS Data Recovery WinPE:
While recovering your data under WinPE bootable disk, you are free from any risk of losing data by overwriting it.
There is no complicated procedure such as transferring your crashed disk from one computer to another or trying to burn a bootable disk by yourself.
This software is the most efficient one to save your time and ensure the continuity of your work for it can get your important data back in the easiest way.
You can create a bootable disk of Data Recovery Wizard to USB or CD/DVD with only one click. There is no need to follow a tedious procedure to create a WinPE bootable disk by yourself. Or you can export the ISO image and burn it by yourself in case there is any problem happening during the process of creating the bootable disk. After that, restart your computer and run EaseUS Data Recovery Wizard from WinPE bootable disk to recover your data.
The overall steps to recover lost data:
Step 1. Launch EaseUS Data Recovery Wizard on your computer. And then, select a location, which can be on a hard disk drive, an external USB flash drive/micro SD card or a specific folder on Desktop or somewhere else. Click on the Scan button.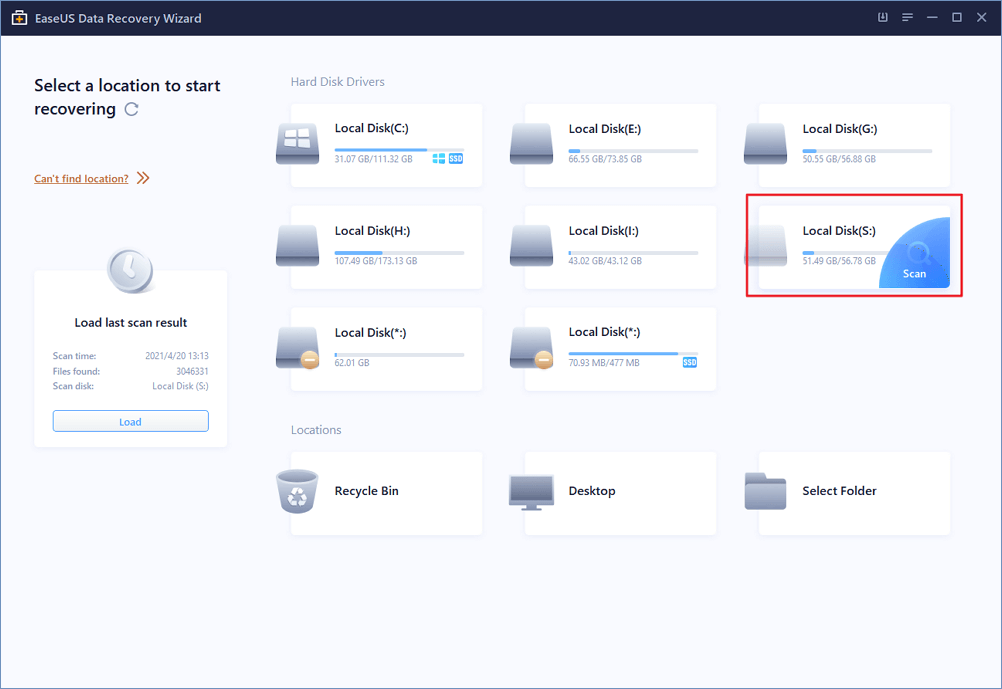 Step 2. You'll see more and more data is showing up during the scan. You can check the "Deleted files" quick result during the scan if it's for deleted file recovery.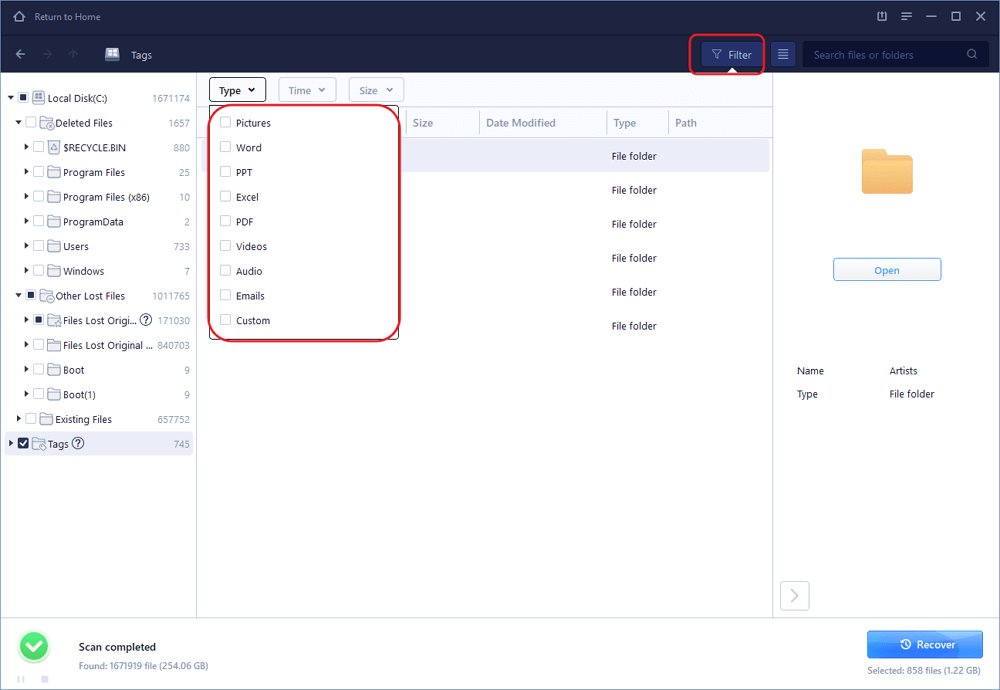 Step 3. Click "Filter" to quickly filter photos, documents, videos and other specific types of files. And lastly, select the wanted data and click on the Recover button.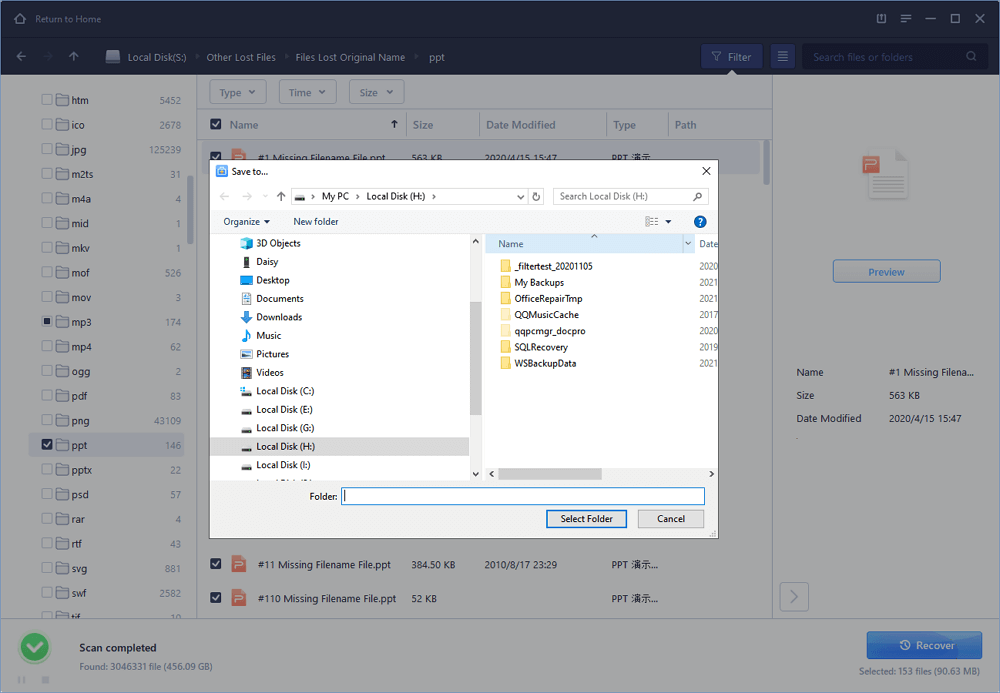 To make a full preparation for any possible accident, we highly recommend you to get a copy of the WinPE version of Data Recovery Wizard as your first-aid kits and take better care of your important data!