Why data lost after system restore?
System restore with a system backup image does help us out when PC's system has been damaged. This method is considered to be the most effective when the registry is damaged. After restoring, it will replace damaged or modified data with registry information to realize system restoration. However, restoring system with a previous system backup bears a huge disadvantage; namely, restored system will run in accordance with the mode when the system was backed up. Therefore, modification and new data on system partition after backup would lose.
Considering what has been said, even a system backup can quickly solve the problem of system crash; you still face the risk of losing data that have been written on your system partition after the system backup has already been made.
So how to recover data after system restore has haunted many computer users. Actually, all these lost data is recoverable as long as user could find appropriate data recovery software.
Why lost data is recoverable after system restore?
PC users must firstly know how diverse data storage medium (hard disk or soft disk) store data before understanding why lost data can be recovered after system restoration. Data on disk is managed by partition. So when new data is added into a partition, it adds to a directory structure-like an area with an indicator that points the data storage regions. When system is restored, partition will be restored to the mode when it is backed up, and those pointers are all gone but data is still on the disk.
When you find some data are lost after system being restored, just calm down and stop writing any new data into the system partition. Find a suitable data recovery software is the right thing to get important data back. By using EaseUS Data Recovery Wizard, previous data can be scanned and recovered.
Tips: If there are files lost after system restore, please stop using the hard disk and make sure you do not write any data to the hard disk.
How to recover data with Data Recovery Wizard?
As a professional, easy-to-use and user-friendly data recovery software released by EaseUS, Data Recovery Wizard could successfully recover data after system restore and it is completely compatible with various operating systems.
Method 1:
Connect your hard disk to another computer as slave.
Download EaseUS Data Recovery Wizard which allows you to recover data for free.
Step 1. Launch EaseUS data recovery software, select the hard drive where you want to recover data from and click "Scan" to search for all the lost and existing files.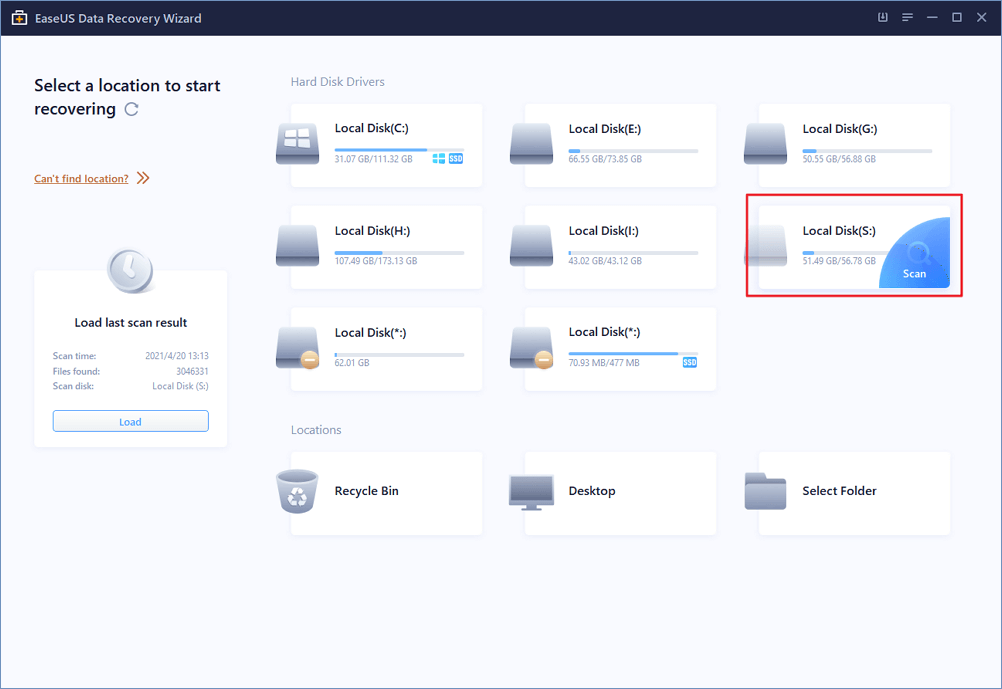 Step 2. A quick scan will start first. After it completed, a deep scan will automatically launch in order to find more files.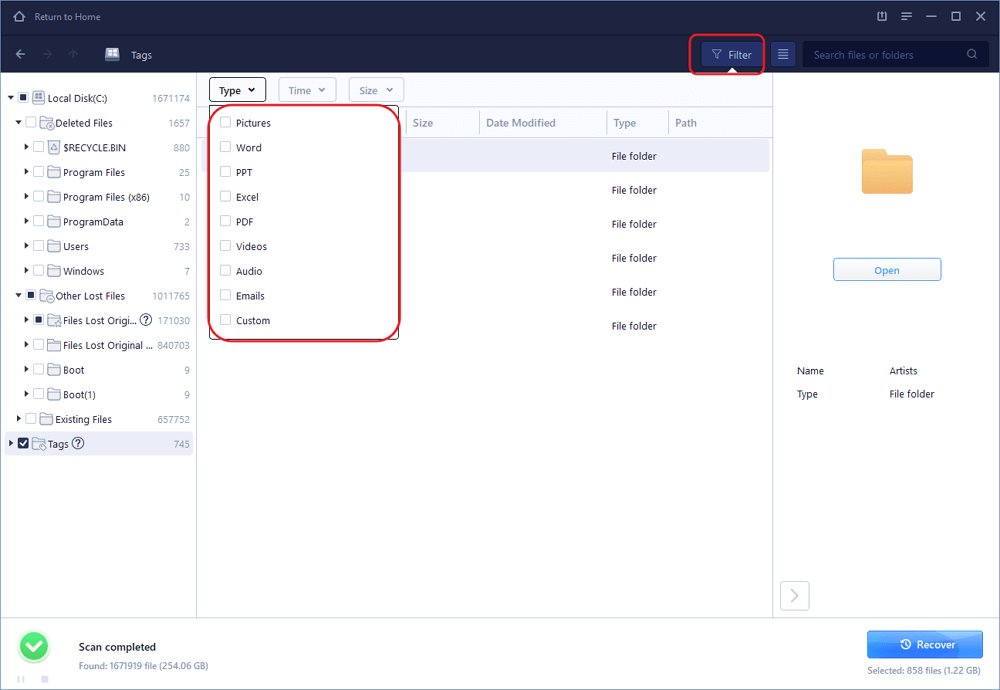 Step 3. After scan, choose the lost data found by this recovery tool and click "Recover" button to retrieve them back. Here, you'd better save all the recovered files on a different drive or device in case of data recovery failure.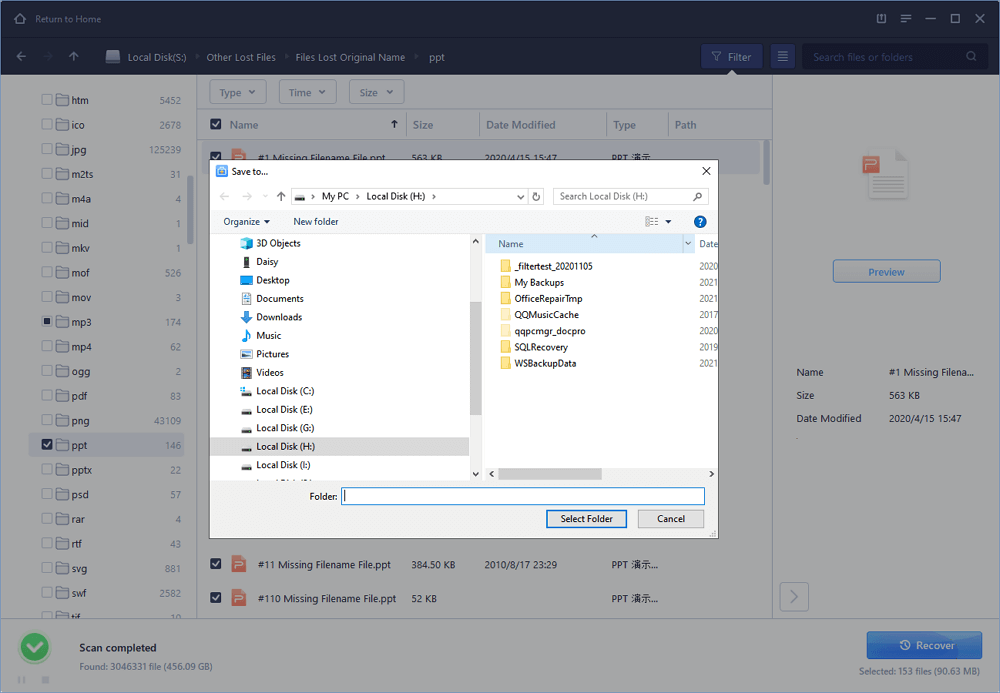 Method 2:
Create data recovery software bootable disk to recover data after system restore.