Bitcoin files, data and information easily get lost on a failing hard drive, crashing Windows system and false human operation such as reformating a drive. It's greatly important to know the possible ways of how to restore bitcoin's loss because it relates to real money.
1. Restore Bitcoin Data from Windows AppData Folder
In a previous post, we introduced how to recover wallet.dat file, and it helps many bitcoin users recover Bitcoin wallet in success. Similarly, to restore all the lost bitcoin data files, we can firstly try to find the bitcoin data directory or its location.
If you use Bitcoin on a Windows PC, go and search the AppData folder by going to Start -> Press Windows Key + R and type this:
%APPDATA%\Bitcoin
By running the command, bitcoin's data folder will open.
Note that the folders of AppData and Application data are hidden by Windows by default, that why's most ordinary users find no path to open the bitcoin file location and find the bitcoin data information. If you lost %APPDATA% path, try to recover missing AppData folder and do it again.
2. Download Bitcoin Data Recovery Tool
If you feel bothered to restore bitcoin data on your own, ask data recovery software for help. EaseUS file recovery software performs like a bitcoin data recovery tool, and it can find bitcoin data folder from hidden AppData folder with ease. Download it and follow the guide to see how it brings back the bitcoin data for you.
STEP 1. Select C drive where the hidden AppData folder containing bitcoin data folder is located. Click "Scan" button.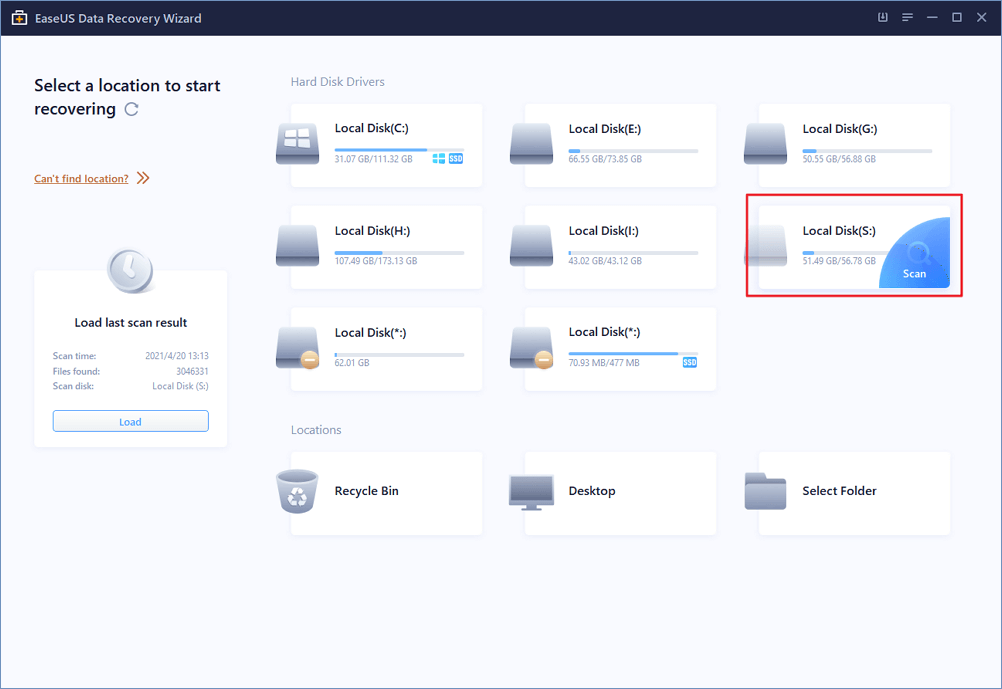 STEP 2. EaseUS Data Recovery Wizard will start a quick scan first. After the quick scan completes, a deep scan will automatically launch in order to find more files.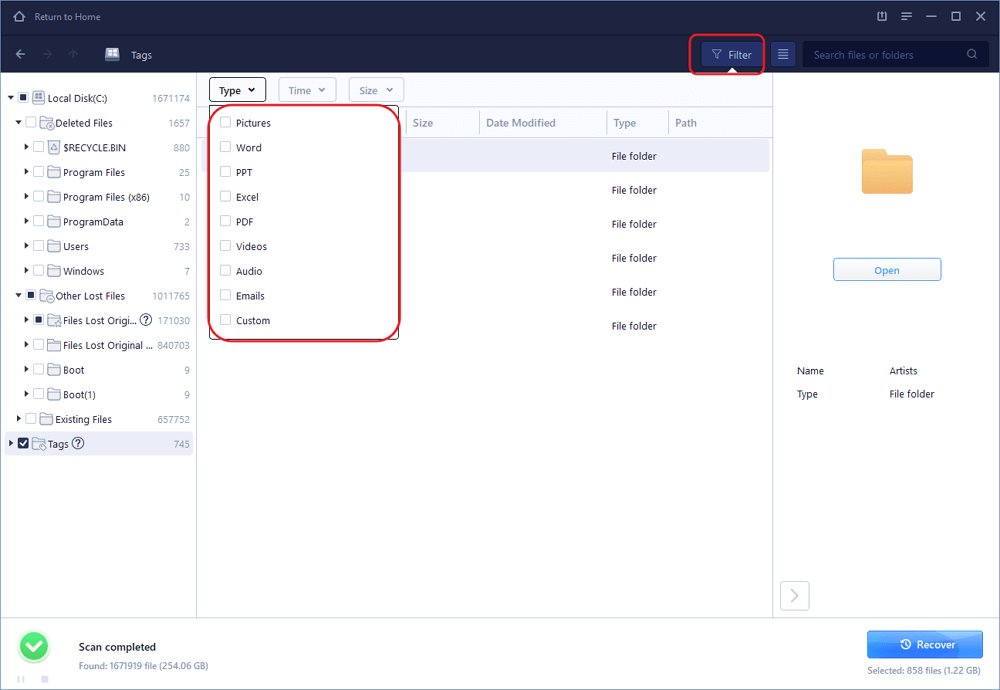 STEP 3. When the scan is complete, click into the Appdata folder and find the bitcoin folder. Click "Recover" button and save it to somewhere else except the original C drive.