If you have 'soft' deleted some files, don't panic, you can usually restore from the recycle bin. Here, we call the deletion manners 'soft' by means of carelessly hitting a Del button on the keyboard, directly dragging a file to the recycle bin icon, or simply right-clicking on a file and choosing Delete. You know what, data loss issues happen every day, and the examples hereof are far from the deletion behavior, there are more occasions that let you lose your valuable photos, Word/Excel documents, PowerPoint presentations, music, videos, and emails that stored on your computer, laptop or perhaps external storages devices. Sadly, you cannot always rescue files in the recycle, but rely on data recovery software. Let's see.
Hard disk/partition formatting
Hidden/disappeared/deleted partition
Third-party software, especially antivirus software deleted files.
File system errors for a hard drive, a USB flash drive or a micro SD card, the drive becomes RAW and inaccessible.
Computer operating system issues, e.g., it won't turn on from a sleep or after a restart, and the screen turns blue/black.
...
Once data vanished in the way on the list, find a reliable data recovery software and perform an instant recovery. There are free data recovery tools on the market, but we strongly recommend opting for a paid option!
Free vs. Paid
Data recovery software that advertised to be free, has a limited extraction ability without exception. For example, EaseUS free data recovery software does the same as the paid version throughout all the disk scanning and file preview, but it allows for 2GB file recovery for free in the end. That is to say, only when you have a slight amount of data to be restored, you can download the free software for help without an issue.
As long as you wish to recover a whole disk data, don't hesitate, only the professional edition can fulfill your need. What's more, though it's smarter to choose a user-friendly software, still you need help from a specialized IT support to deal with some complex issue to achieve the best result, preferably you can receive a prompt reply.
It's not that difficult to find a cost-effective software than you imagine because the answer is right here underneath.
Top Recommendations
When you google 'the best-paid data recovery software', the top recommendations in the results are virtually fixed, and the five companies who get the most exposure are EaseUS, Disk Drill, TestDisk, Recuva, and Stellar. But we personally think the winner should give to EaseUS, regarding the hard drive recovery software's reliability, deep scan capability, speed, file preview, customer support, and most of all, affordability.
Following are several snippets we picked up from websites with authoritativeness in the IT field.
www.lifewire.com
"EaseUS Data Recovery Wizard is another great file undelete program. Recovering files is very easy to do with just a few clicks. My favorite aspect of EaseUS Data Recovery Wizard is that the user interface is structured much like Windows Explorer. While that may not be everyone's ideal way to display files, it's a very familiar interface that most people are comfortable with."
"EaseUS also impressed us with its deep scanning abilities, turning in a respectable number of results that only just barely missed the 100% mark due to some corrupted file previews. Aside from that small hiccup, EaseUS offered a solid user experience, a 30-day trial, and one of the largest number of customer support options in the business.
www.comparitech.com
"EaseUS also happens to be one of the cheaper options here at just $89.95 for a lifetime Pro license, where other software may cost upwards of twice as much and might only return less than half the results we achieved during our time with EaseUS."
How much would you like to pay?
Since you are here, it's lucky for you to visit this page, and you will immediately be entitled to save 20 dollars for a lifetime Pro license!
The best data recovery is paid for retrieving unlimited data and receiving all-day technical support, to achieve a 100% success rate of deleted recovery, formatted recovery, RAW recovery, partition recovery, and virus file recovery in Windows 10, 8.1, 8, 7, XP, and Vista. Here's a simple guide for you.
1. Download and install EaseUS Data Recovery Wizard on your computer.
2. Use the data recovery tool to search for and recover your lost data.
Choose a storage location or a specific folder where your data was lost and then click the Scan button.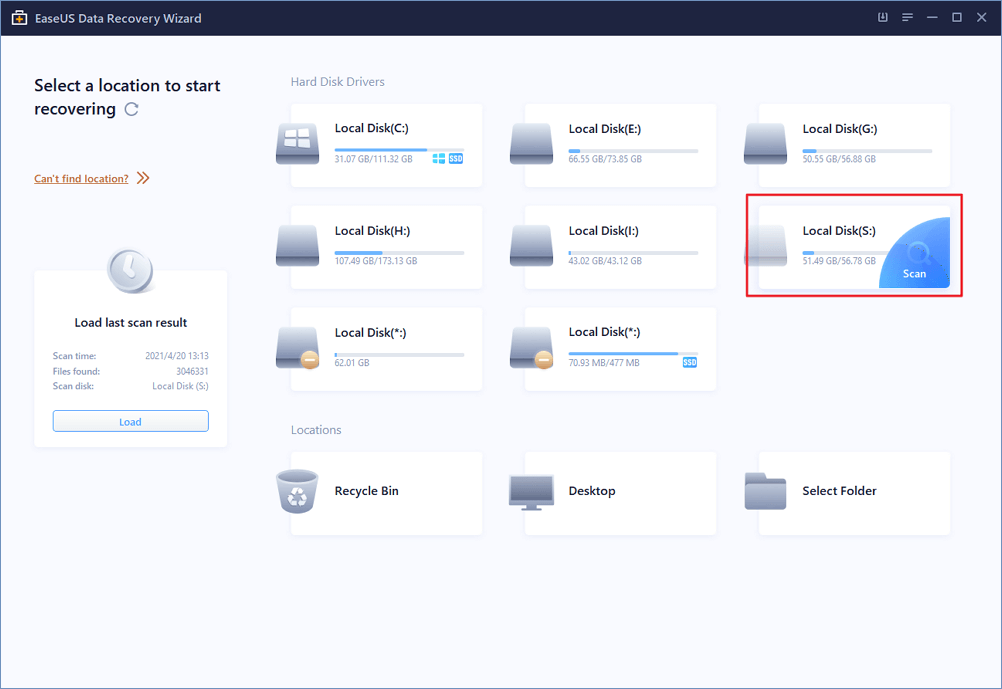 When the scan is complete, locate the recoverable files or folders from the list of scan results.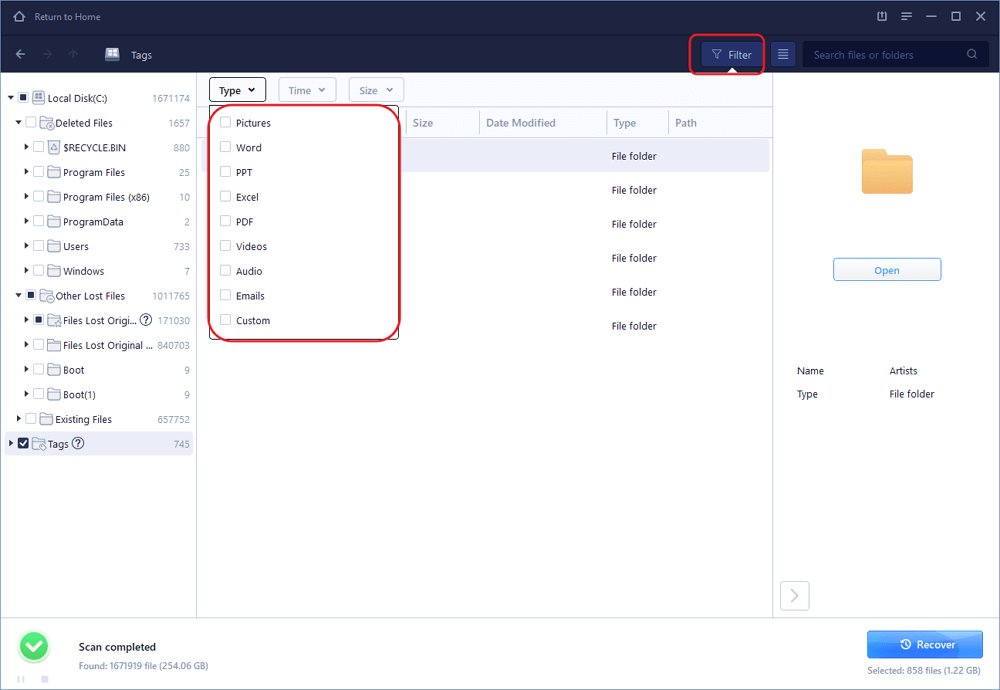 Select files and then click the Recover button. When choosing a location to save the recovered data, you should not use the original drive.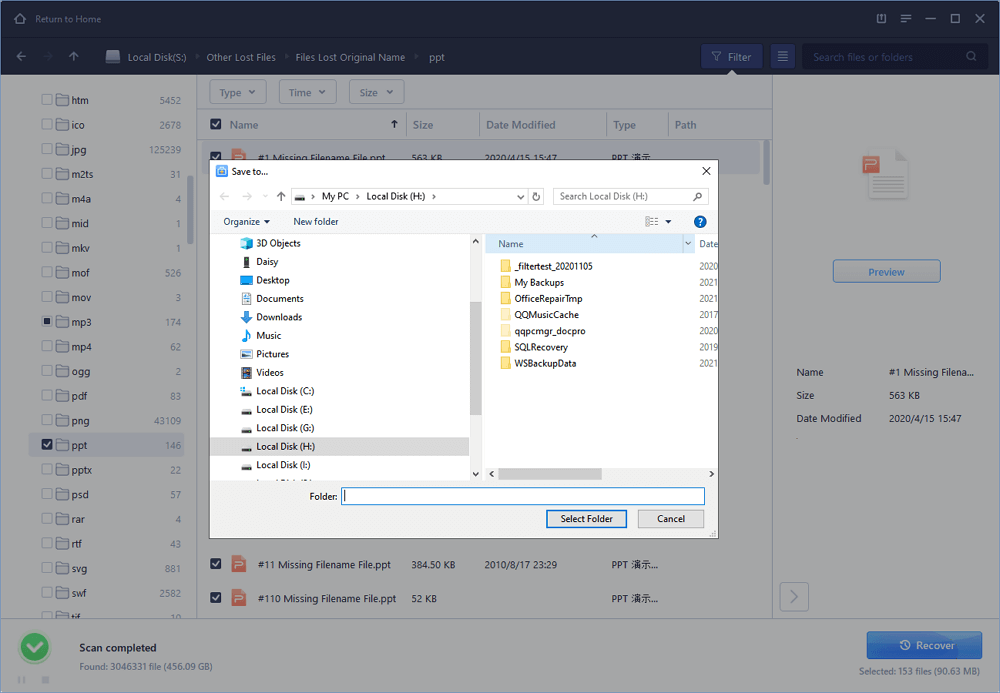 And if it's for Mac OS X/macOS data recovery, you can visit the product page to download EaseUS Data Recovery Wizard for Mac.