Windows 10 Files Deleted Case
"Hi, do you have any solutions to undelete files from Windows 10? Last weekend, I upgraded my Windows 8 into Windows 10, which seems so great. I do love the new starting menu which works so great and so convenient. However, what confused me was that I careless deleted some of my document files on the computer and even cleared the recycle bin unintentionally. But it was too late when I realized that, and I found nothing back. It felt so bad, and I received a message this morning saying that I needed to send a contract to one of our business clients. But the file was gone together with other files. Please help me. Thank you."
Suggestion for Undeleting Files from Windows 10
Though Windows 10 improves a lot by Windows 8, which makes it much more enjoyable and convenient for ordinary users deal with their jobs and life. When the case mentioned above occurs, it may still make some users feel helpless. Now you do not need to bother anymore.
It's highly suggested to try EaseUS Data Recovery Wizard which is specialized in dealing with data troubles under different OS like Windows 7/8/8.1/9. All you need is to download this software and let this fantastic data recovery software help you right now.
How to Undelete Files from Windows 10
If you are also troubled with files deleted on Windows 10 and don't know how to fix it, now, you can use EaseUS Data Recovery Wizard to help you. Three steps will make everything alright for you.
Step 1. Launch EaseUS Windows 10 recovery software.
Select the disk partition or storage location where you lost data and click the "Scan" button.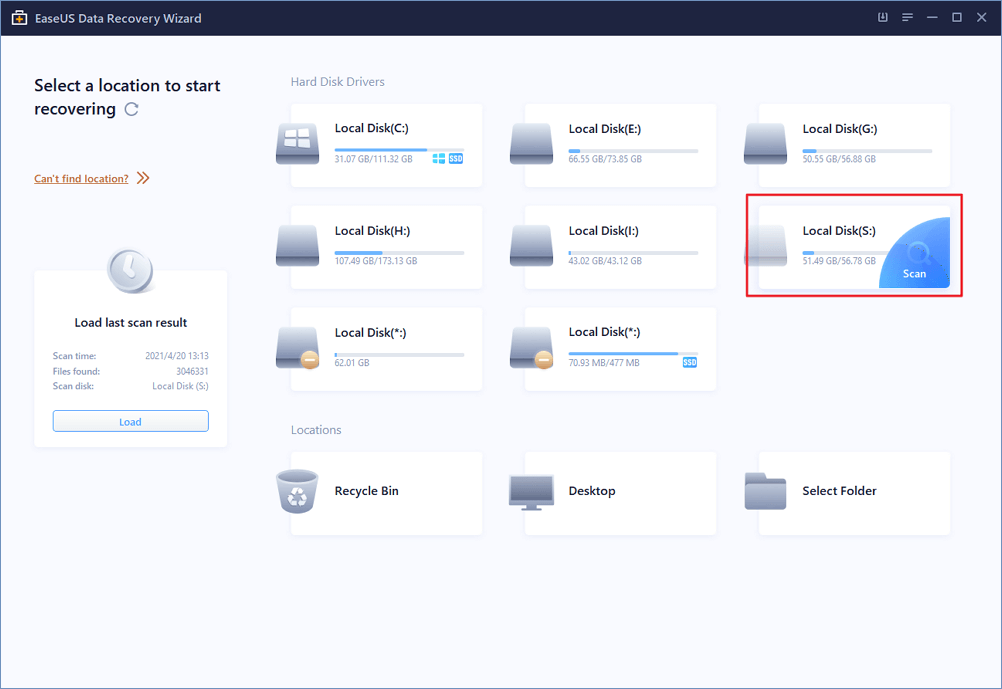 Step 2. EaseUS Data Recovery Wizard will start the scanning process.
During this process, if you find the desired files, you can directly stop the process and recover the wanted files. You can also wait for the process to end.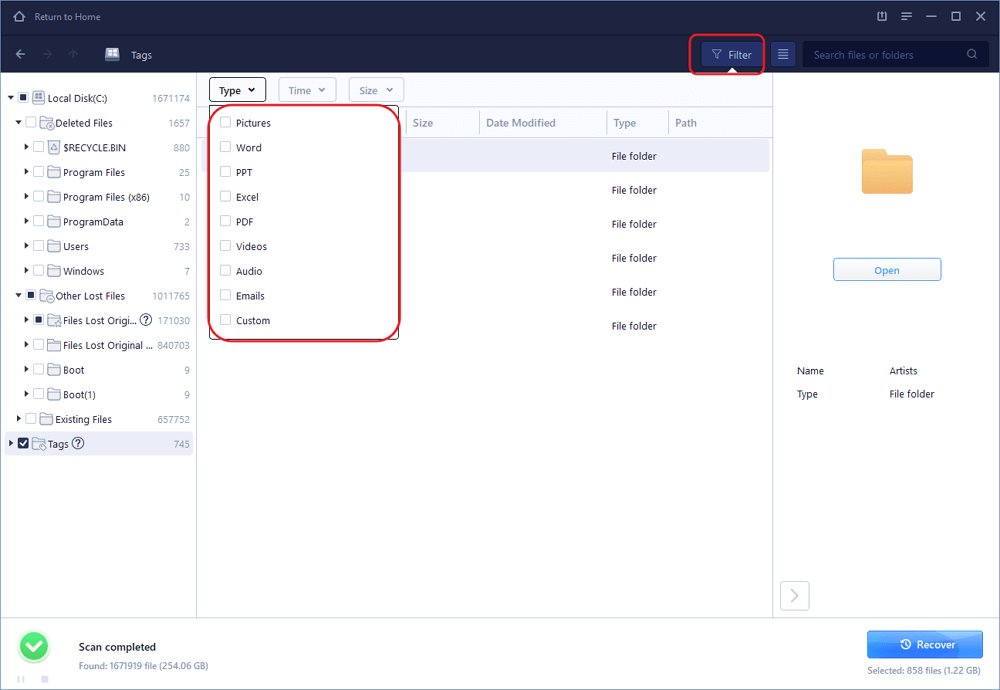 Step 3. Preview and restore lost Windows 10 data.
You can find wanted data by clicking Deleted files, Filter or Extra Files. select found data and click the "Recover" button to save them to another safe spot in PC/storage device.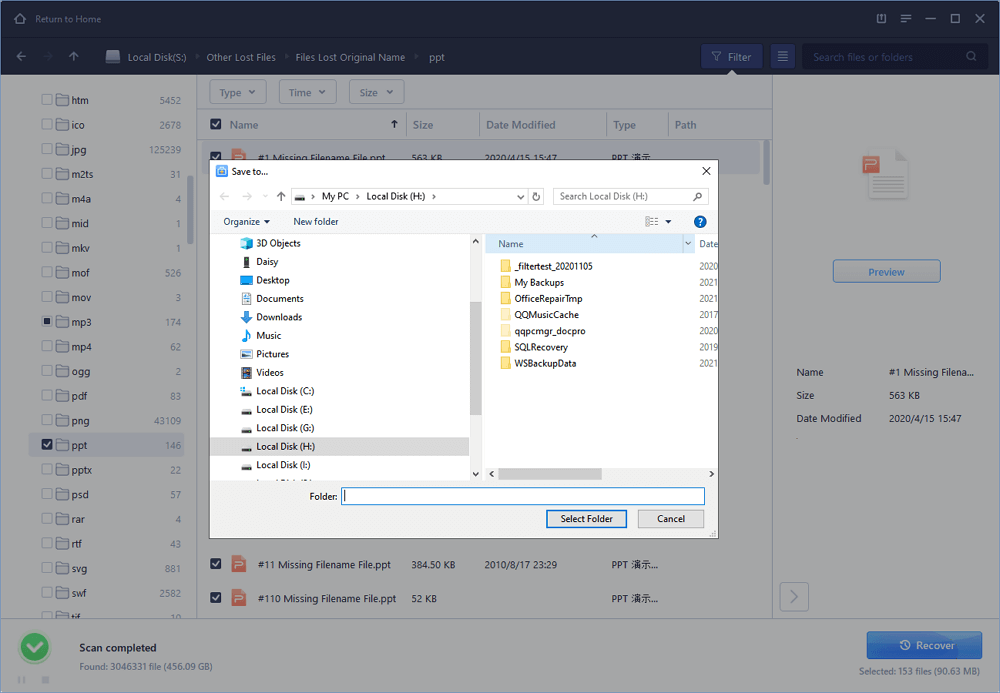 "Deep Scan" is another option in EaseUS Data Recovery Wizard for you to undelete files from Windows 10 if you find some hidden files are still missing. Other similar troubles like how to recover files from formatted Windows 10 partition can also be solved by your now with this powerful software. Stop worrying and let it help right now.