Q: Can you recover files after restoring to factory settings in Windows 8?
"I was forced to do a factory reset and was unable to access my files to back them up to an external hard drive. How can I recover my files?"
A: Yes, if you use a capable Windows 8 data recovery tool.
But at the same time, you must read some important notices for a successful file recovery after resetting a PC/laptop to its original factory condition.
How does the factory reset erase data
As we know, the behavior of factory settings will erase all data on the system drive (usually drive C:). People usually do it before giving or selling the device to others to prevent privacy from leaking. So, if you haven't transferred all the files you need to a prepared storage device, you may bear the risk of a permanent data loss.
Being different from common data loss by a deletion or a disk formatting, retrieving erased data is recognized as one of the most difficult data recovery scenarios.
First, resetting a computer takes effect by going through procedures like this:
Reformatting the system drive > restoring the computer from a system backup > restarting the computer.
By this way, when the old system state is restored, it overwrites data on the current location.
Second, unless you back up data regularly, you can hardly restore all lost data that was wiped during the process.
How to recover files after factory reset Windows 8
Wait! Do we have the last chance? Yes, if the new system has not overwritten the lost data completely.
For example, before you do the factory reset, the used space on the system drive is about 30GB, but after the restore, the used space is 10GB, 15GB, as long as the figure is under 30, you still have a chance to recover the part of data, of which the disk space is not occupied by the new!
EaseUS Data Recovery Wizard is a powerful data recovery tool which can effectively retrieve pictures, videos, audio, emails, documents and other types of files. You don't need to worry that you can't operate on your own due to the lack of the IT knowledge. In fact, as a wizard-like program, it is very easy-to-use. Once you determined that there is still some data not being overwritten, feel free to download the software and follow the guide to achieve a successful file recovery after resetting a PC/laptop to its original factory condition.
Step 1. Select your computer or laptop's hard drive where you have lost your data after factory reset.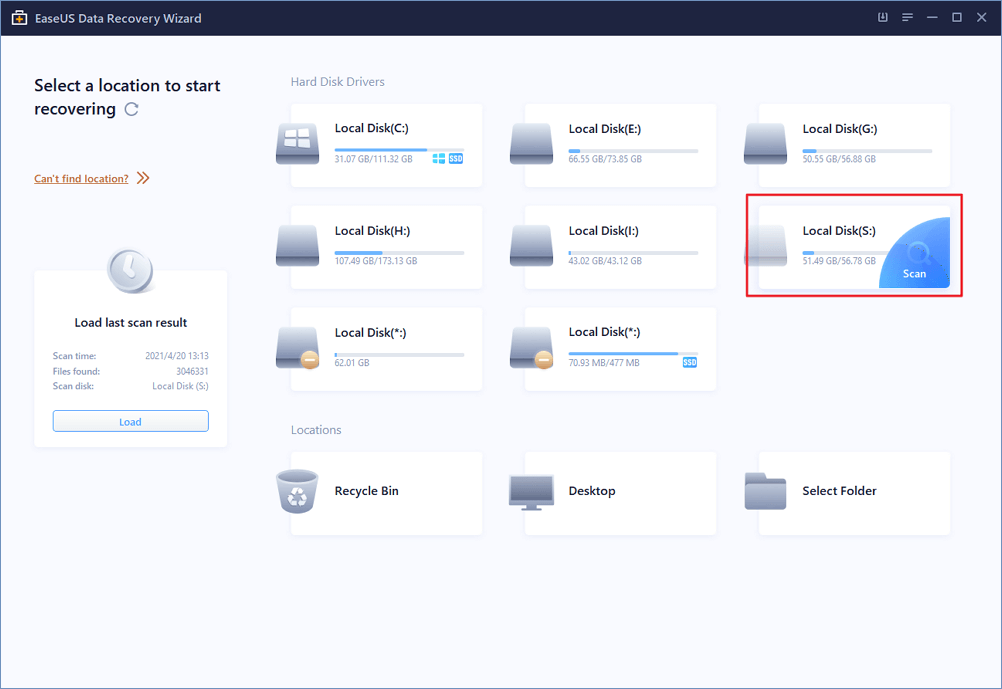 Step 2. Click the "Scan" button to start the scanning process. This process helps to find your lost data after factory reset.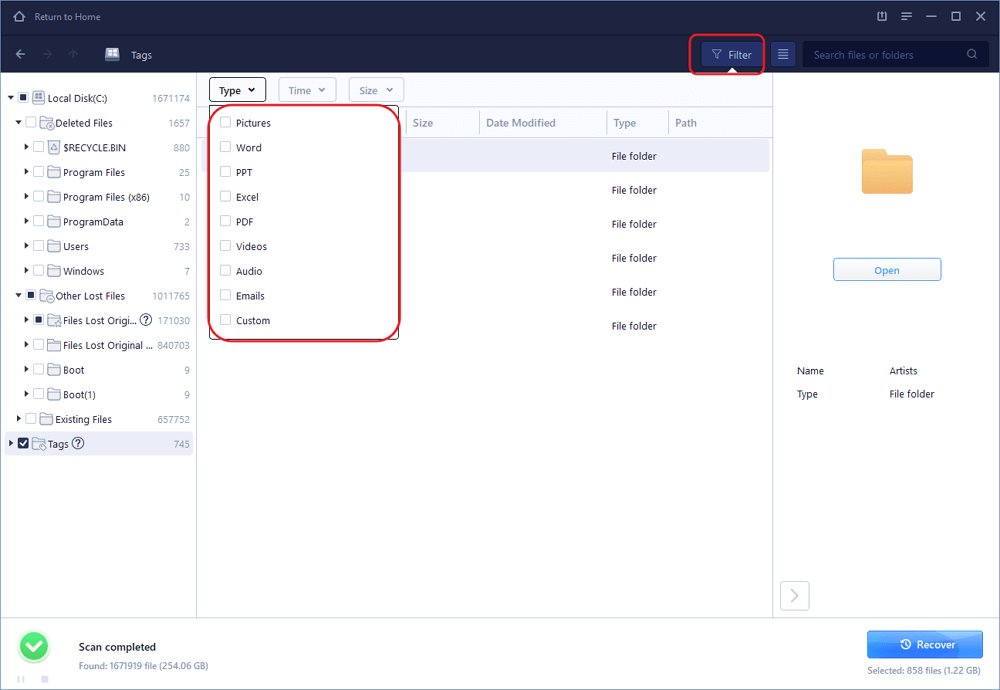 Step 3. Click "Filter" or just search the wanted data and you are allowed to preview them. Select them and click the "Recover" button to recover the lost data.