The provided methods on this page can be applied to recover lost files after System Restore in Windows 10, Windows 8/8.1 and even older Windows OS as well.
Windows 7 System Restore Results in File Loss
"I recently performed System Restore of Windows 7 on my computer instead of reinstalling a new OS since it worked slower and slower. And then, I came across the case of how to recover files due to System Restore in Windows 7.
I forgot to back up files before the System Restore and I got all my data lost on my computer. I stored quite a lot of confidential files on the computer. Now I must find a way to help me recover files after System Restore in Windows 7. Please help me out and this is really important."
Most of you may have experienced a similar problem - losing data and files after performing System Restore in Windows 7, 8 and even Windows 10. If you have performed System Restore and lost files on your computer, what should you do to restore the lost files? Take immediate actions, you'll still have a chance to restore your lost files.
How to Recover Files after System Restore in Windows 7
There exist some professional data restoring service centers which can offer professional services for inexperienced users who got their data lost due to system restore. It's usually costly and time-consuming. Here we have gathered two effective ways to help you recover files after System Restore in Windows 7 or Windows 10/8.
Method 1. Undo System Restore in Windows 7
This method requires you to be familiar with Windows 7 system operations and you should also be very careful while undoing System Restore to fully restore all lost files.
If you prefer to use this method, refer to this link for help: Undo System Restore in Windows 10/8/7
Method 2. Recover Lost Files after System Restore with EaseUS data recovery software
If you need to work with a computer every day, it's highly recommended for you to select a professional data recovery software to get your troubles resolved immediately.
EaseUS file recovery software - Data Recovery Wizard can resolve complex data troubles on computers or other storage devices in Windows 10/8/7/Vista/XP. You can easily recover most lost files after System Restore Windows 7 within 3 steps by using the tool.
Step 1. Select a partition to scan - Open EaseUS Data Recovery Wizard and you can view all of the partitions. Just select the wanted partition.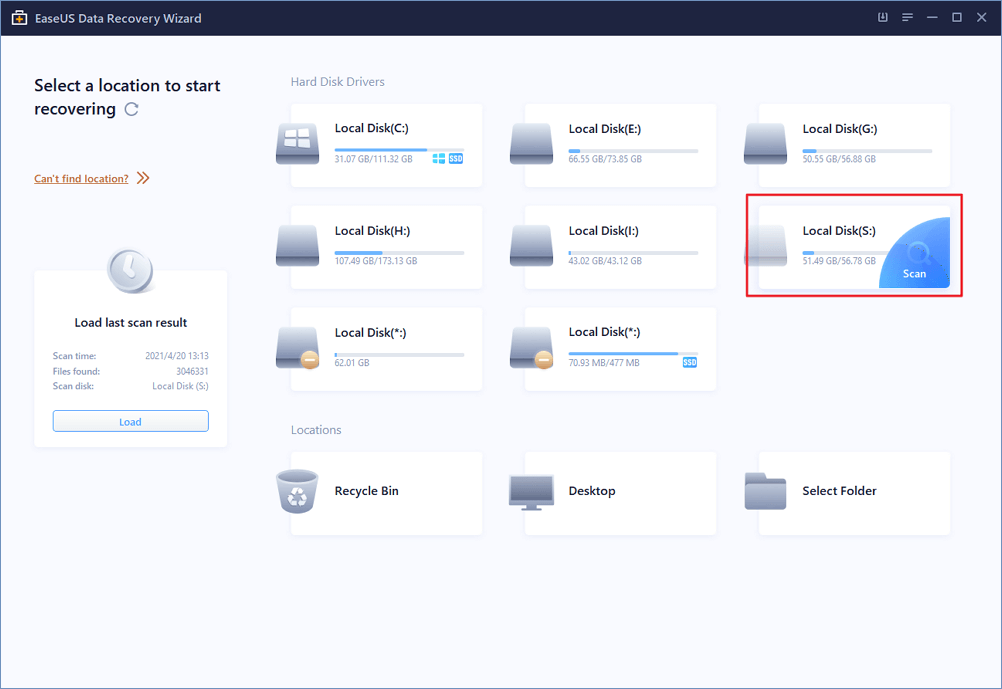 Step 2. Scan the partition - Click the "Scan" button and the process begins immediately.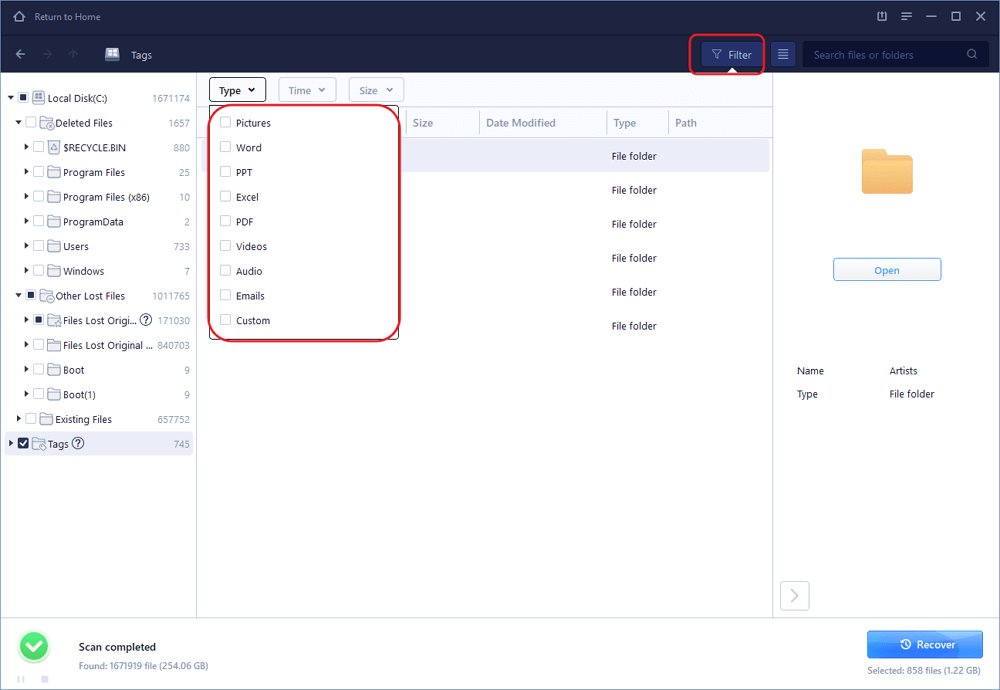 Step 3. Recover the lost data - Click the "Recover" button as long as you have selected the wanted files.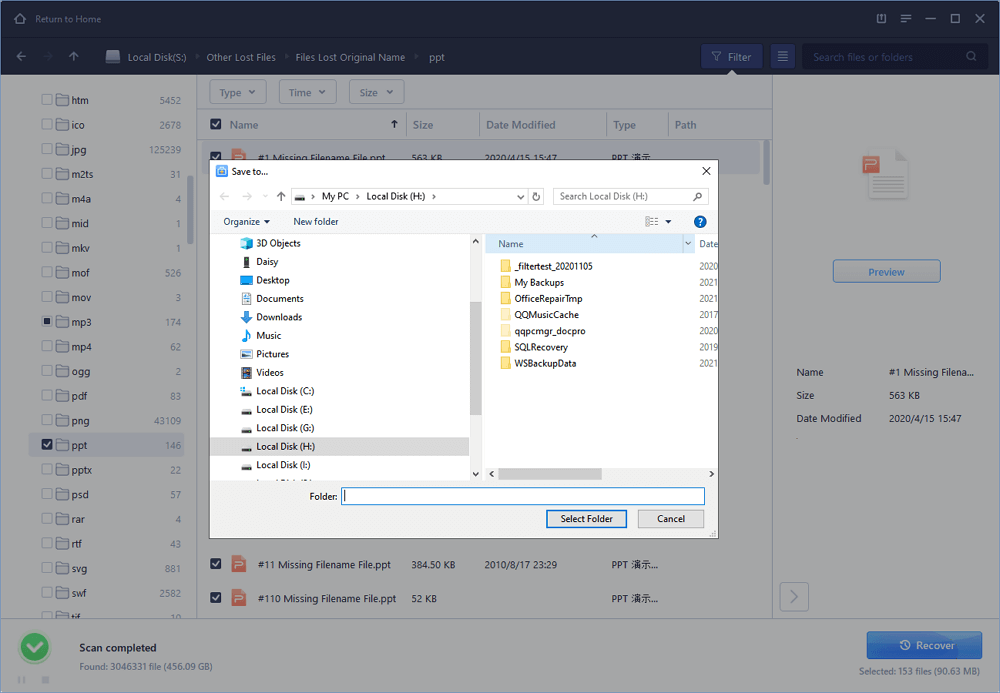 Extra Tips:
Select another place to save the recovered files to avoid data overwriting.
The "Filter" and "Search" option will help you find desired files quickly.
After restoring lost files, you may want to know why does System Restore remove your personal files and even apps. Read on and you'll find the right answer and the best way to prevent similar problem from happening again.
How Does System Restore Affect My Personal Files and Apps
First, you should understand that System Restore is indeed different from Windows backup. System Restore is based on a previously created Windows restore point, which brings your Windows system back to a previous version when the system crashes or even stops working.
System Restore doesn't save copies of your personal files nor newly installed apps and programs. Although some websites claim that System Restore will not delete or replace any of your personal files when you perform a restoration, System Restore will still overwrite your whole system partition with the restore point, which will surely result in file loss issue in Windows 7, 8 and 10. Apps installed after the restore point will also be uninstalled.
So your best choice is to create a full backup of your Windows system and useful data in advance with third-party free backup software.
The Bottom Line
With the introduced methods - undoing System Restore and EaseUS data recovery software on this page, you should be able to restore lost files after System Restore in Windows 7. If you have other more data loss issues, turn to EaseUS Data Recovery Wizard and perform immediate data recovery. The sooner you take actions, the more lost data you'll be able to restore.