When you search for "best data recovery software" on Google, you get an overwhelming number of results. As a responsible data recovery software developer with more than 15 years of experience, we - EaseUS software - would recommend you to stop seeking cracked data recovery software or torrents.
In this guide, you'll get official access to download EaseUS Data Recovery Wizard full version with torrent and learn to restore unlimited data on your storage devices in 3 steps.
Download Genuine EaseUS Data Recovery Wizard Professional 14.2
EaseUS Data Recovery Wizard has a user-friendly UI design and provides you with a faster and enhanced data recovery experience.
Here, you can download the full version of this software for free and enjoy the excellent new features the EaseUS Data Recovery Wizard comes with:
Greatly enhanced FAT recovery quality.
Improved recovery quality for 4K hard drives.
Optimized recovery quality on SSD.
Improved quality of NTFS original directory recovery.
TIP: If your lost data is less than 2GB, EaseUS free data recovery software can find all your lost files.
To enjoy the full features, you'll need a torrent or a serial key to activate this software to a full version. 
Get Official Torrent to Activate EaseUS Data Recovery Wizard Professional 14.2 to Full Version
Since the first release of EaseUS Data Recovery Wizard back in 2005, the program has remained affordable for both home and business users. With the release of cracked EaseUS Data Recovery Software, both users' devices and data and our reputation have gotten damaged by the cracking action.
Therefore, we would like to offer you official access to EaseUS Data Recovery Wizard serial key and protect your rights, data security, and EaseUS' reputation.
30% OFF: Get genuine EaseUS Data Recovery Wizard Serial Number
If you need to restore more than 2GB of lost files, or you prefer to gain official access to a serial key of EaseUS data recovery software, the full version of EaseUS Data Recovery Wizard is the best choice.
You can click the activation button here to get a valid license code with a 30% discount so to restore as many files as you want:
Activate EaseUS Data Recovery Wizard to Full Version
Step 1. Click "Upgrade Now" (for the Free edition user) or "Activate" (for the Trial version user).
Click "Upgrade Now" (for the Free edition user) or the "Activate" (for the Trial version user).
Step 2. Copy and paste the license code and click "Upgrade" (Free edition) or "Activate" (Trial version).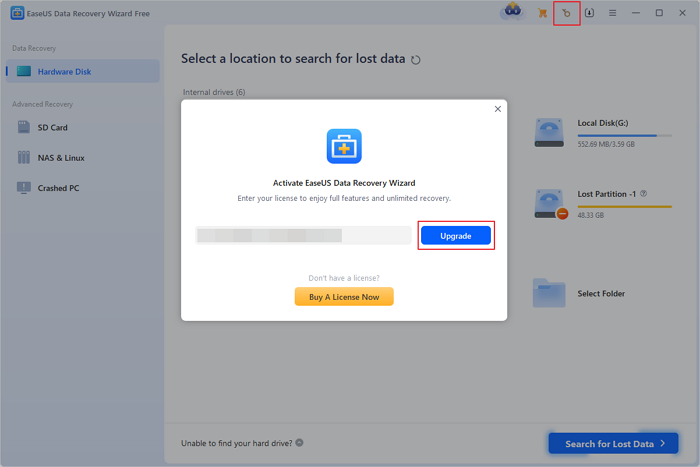 Tutorial: Fully Restore Lost Files in 3 steps
Now, you can use EaseUS Data Recovery Wizard full version to fully restore your lost files in 3 steps. The operation steps of EaseUS data recovery software free and full version are all the same:
Step 1. Run EaseUS Data Recovery Wizard on your computer. Choose the drive where you lost files and click "Scan". If your lost files were on an external storage device, connect it to your computer firstly.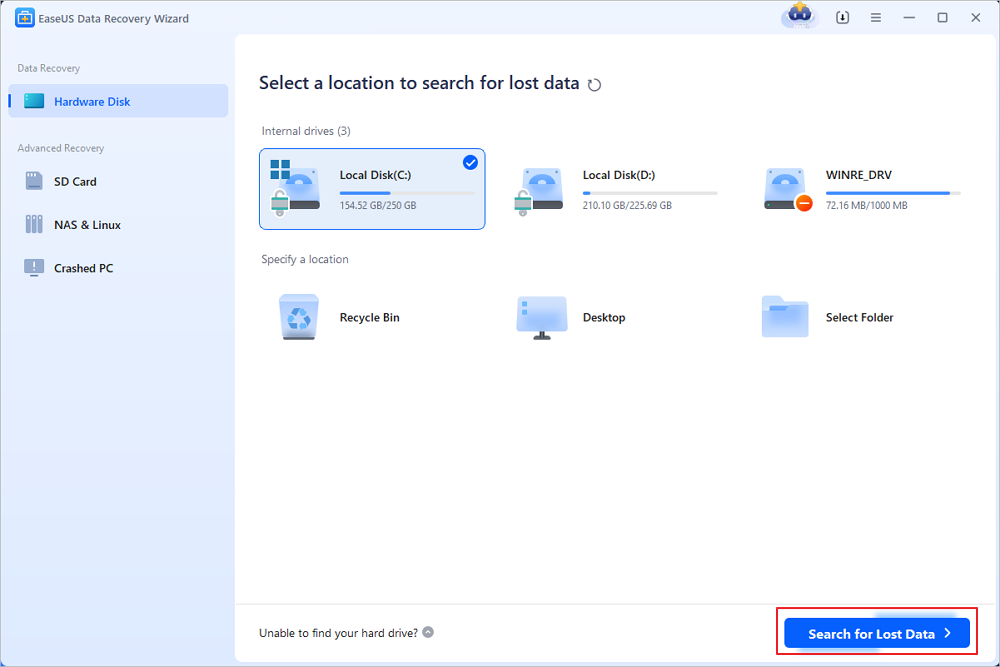 Step 2. The software will quickly scan the deleted files immediately, and then automatically perform a deep scan to find more lost files. After the scan is completed, you can use "Filter" to quickly filter specific file types.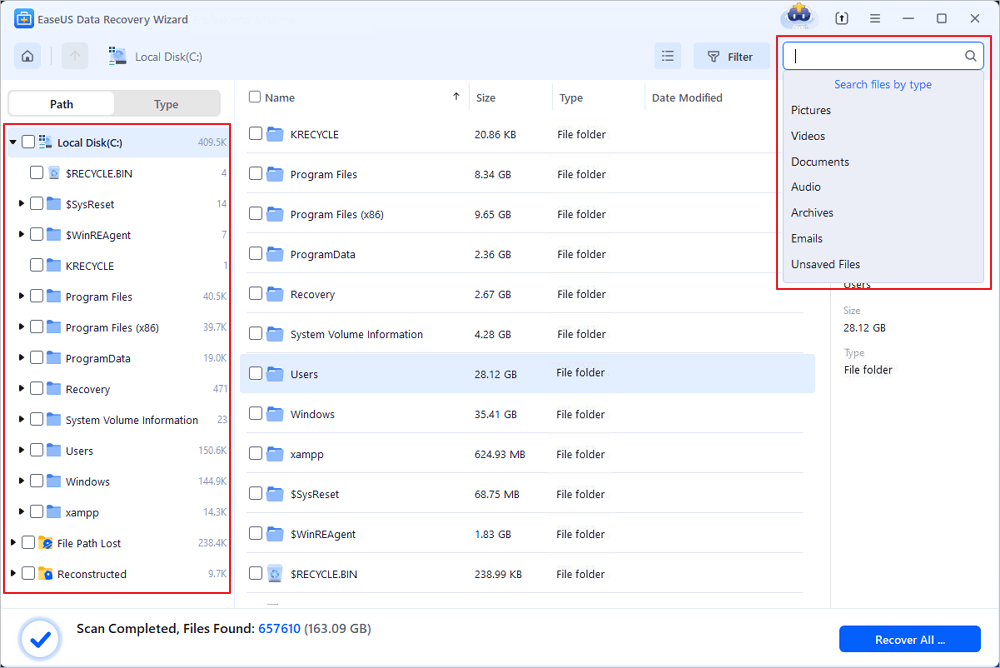 Step 3. Click the "Preview" button or double-click on a file for a full preview. Finally, select the desired files, click "Recover" and choose another safe location to save all the files at once.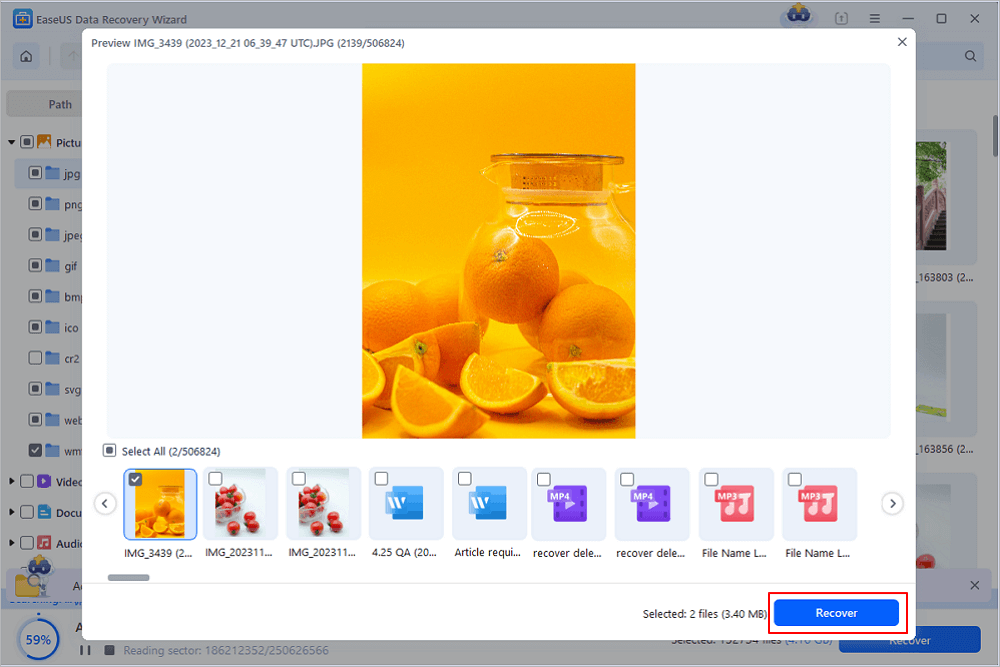 Bonus Tips: Stop Cracking and Back Up Data Regularly
In addition, we would also like to offer you useful tips to protect your data. Follow these two tips and you'll be able to save yourself from any data loss disasters:
1. Don't trust any cracked software
Mostly, the cracked software delivers malicious payloads and unknown viruses. It can infect users and even damage their devices and data. The invalid crack even disables the data recovery software from working anymore.
It wastes too much of your time and efforts, and so turning to professional data recovery software like EaseUS Data Recovery Wizard should be your preferred choice.
2. Back up valuable data regularly
You can choose to manually copy files to another secure device or use automated backup software Having the habit of creating regular backups of valuable data will always save you from data loss disasters.
To save your time and energy, we'd recommend you to use EaseUS Todo Backup. Only 3 simple steps in this software will create a data backup for you:
Step 1. For the first time you use EaseUS Todo Backup to back up files, click Create backup on the home screen and then mouse click the big question mark to select backup contents.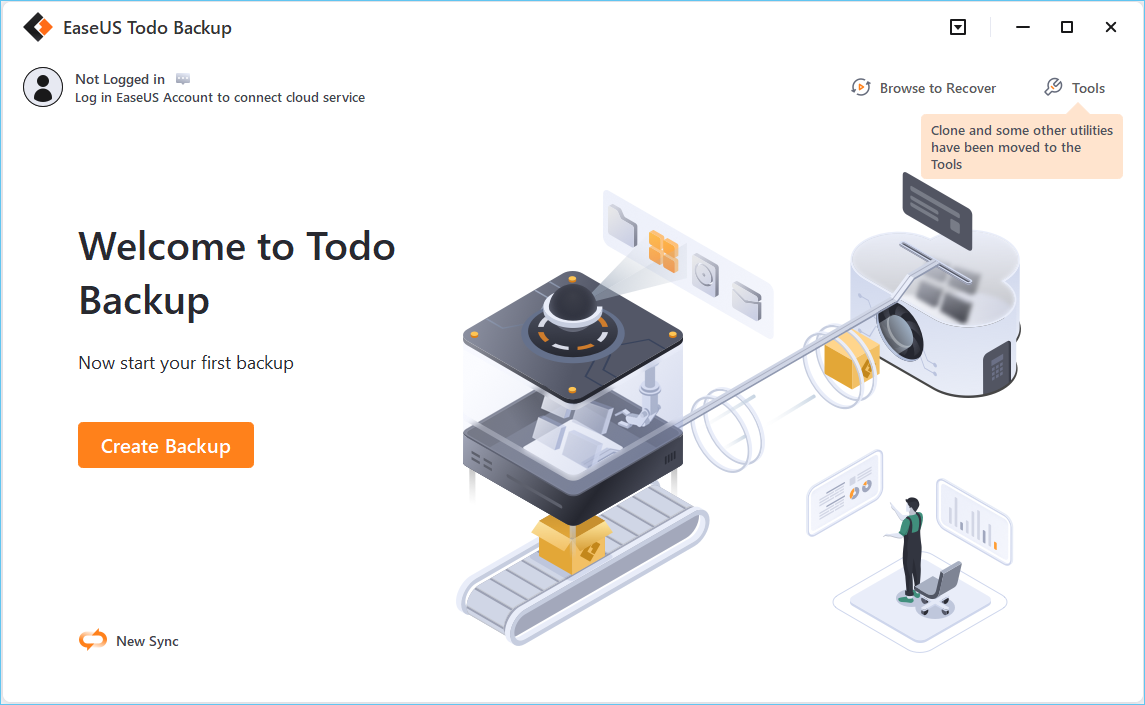 Step 2. Since you're going to back up files and folders on your computer, go on with the "File" backup mode, where you can select pictures, videos, documents and all other types of files to back up.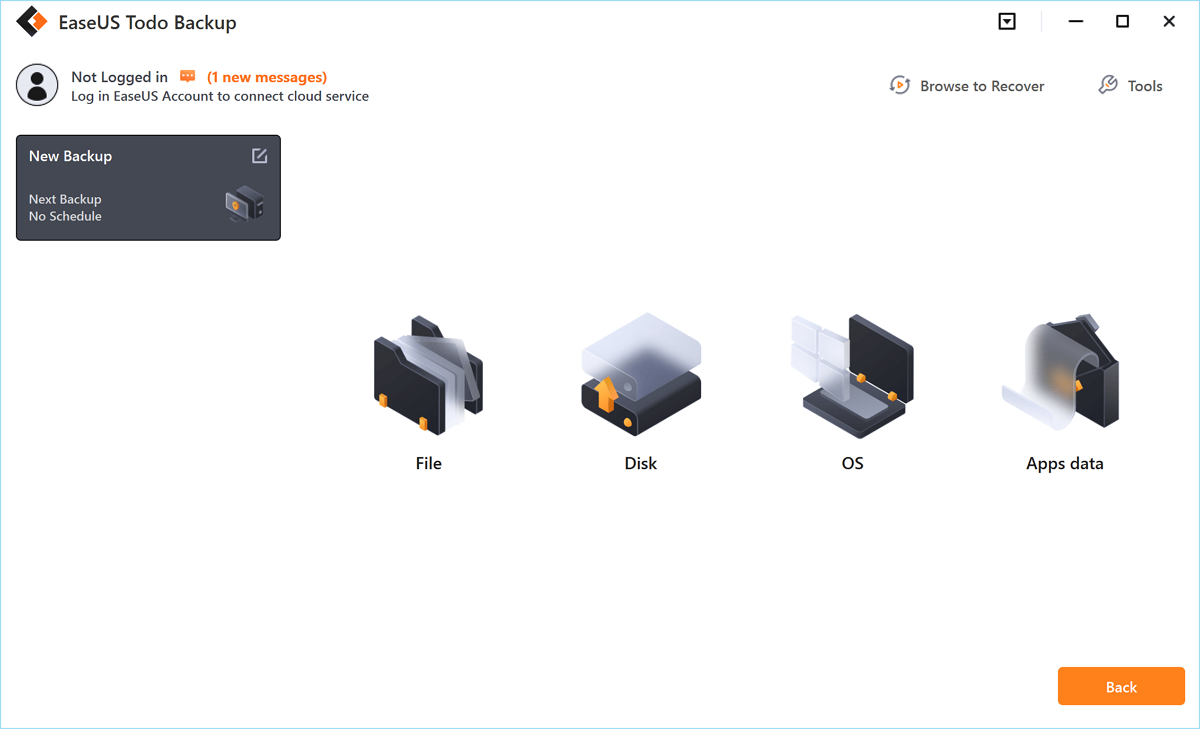 Step 3. Follow the paths to locate the files, folders or directories you want to back up, select them all and click "OK".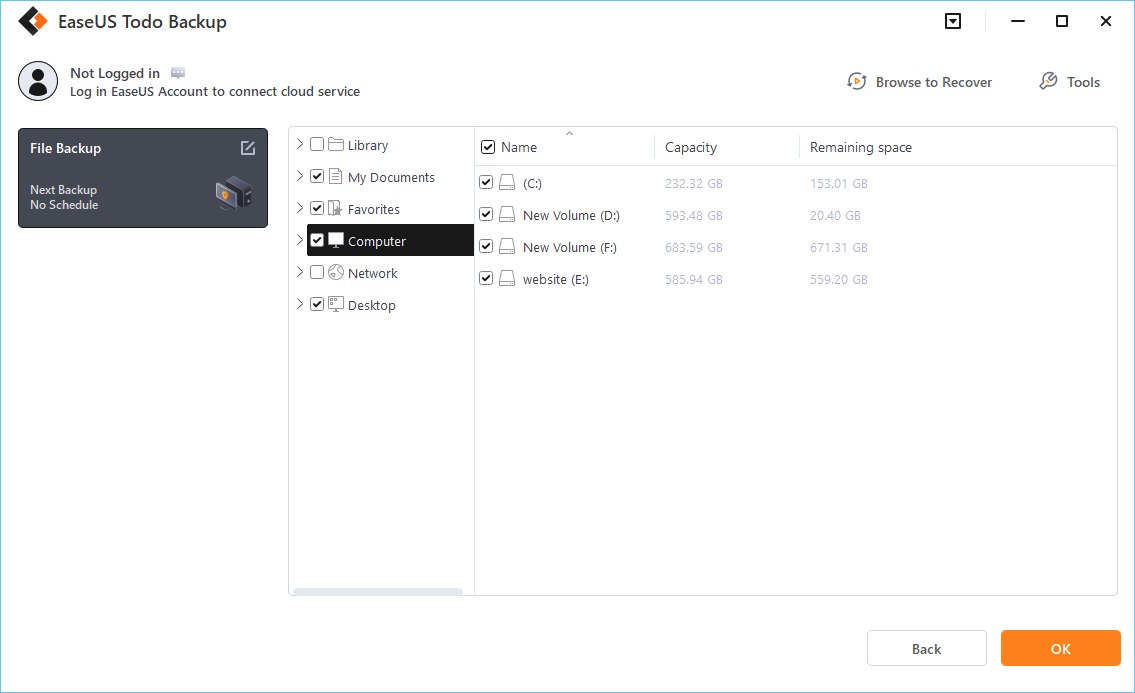 Step 4. Now you need to select a backup location to save and retain the backup.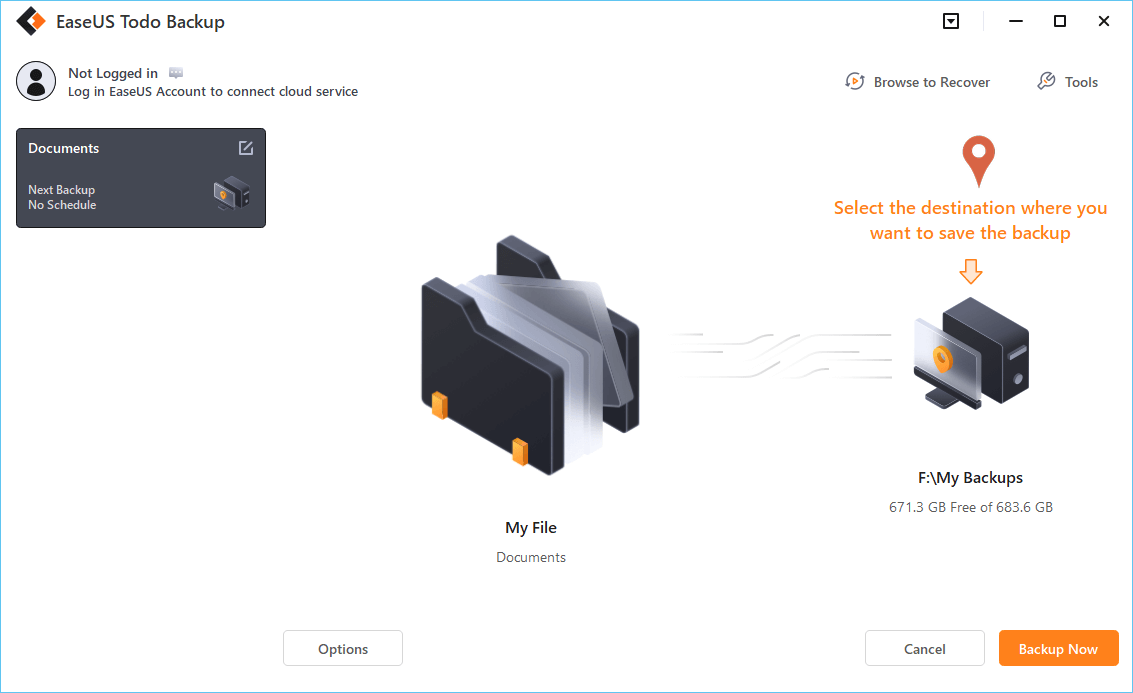 Step 5. EaseUS Todo Backup allows users to save the backup files to every device that is handy for you, like a local hard drive, external USB drive, SD card, network drive, or a NAS drive, plus a cloud drive of the EaseUS brand. We personally recommend users to choose the cloud drive prior to a physical drive to save important backups due to the greater accessibility, flexibility and safety.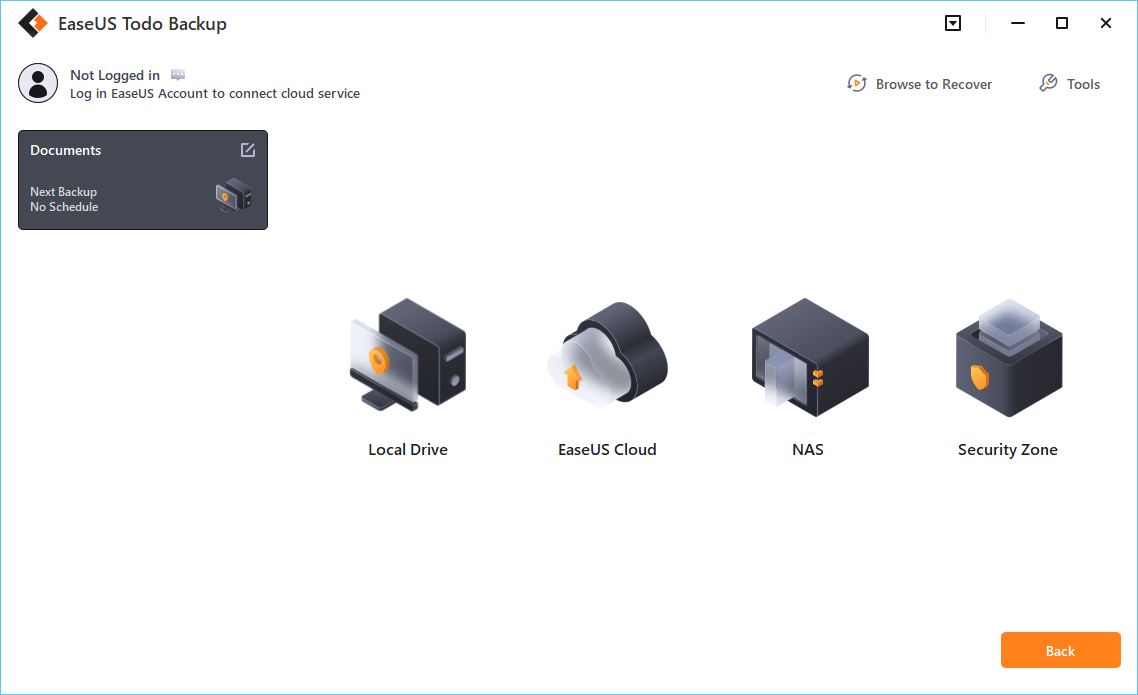 To be able to access to EaseUS cloud, all you need is an email registration and login.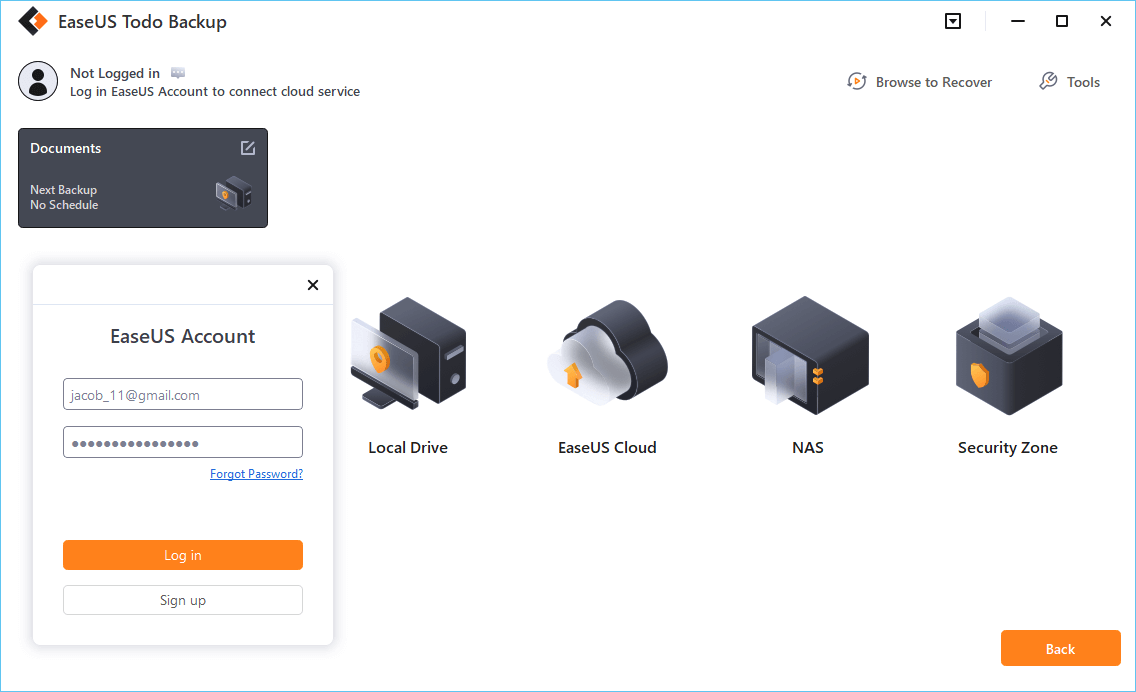 Step 6. If you're interested in an automatic and intelligent backup schedule for the next file backup task, go on with the "Options" setting. There you can encrypt a confidential file backup, compress the backup image size, or customize a backup scheme to tell the software in what time to start the next backup. 
Customize an advanced and automatic backup task here: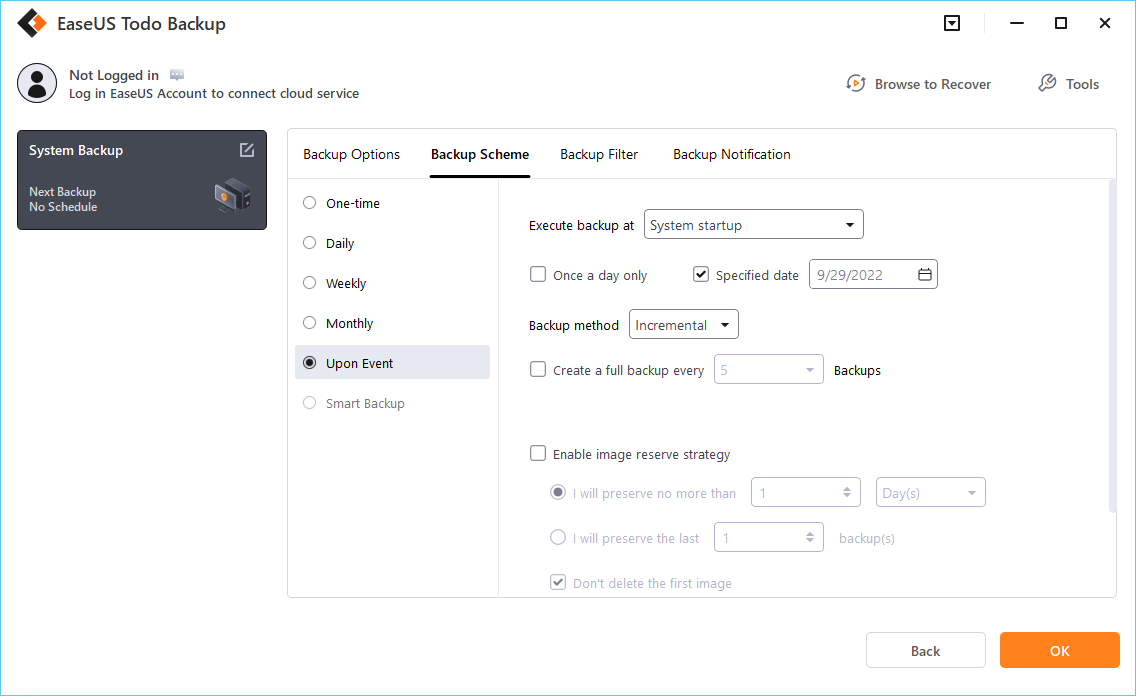 Step 7. Click "Backup Now" to start the file backup process. Your completed backup files are visible on the left area in a card style.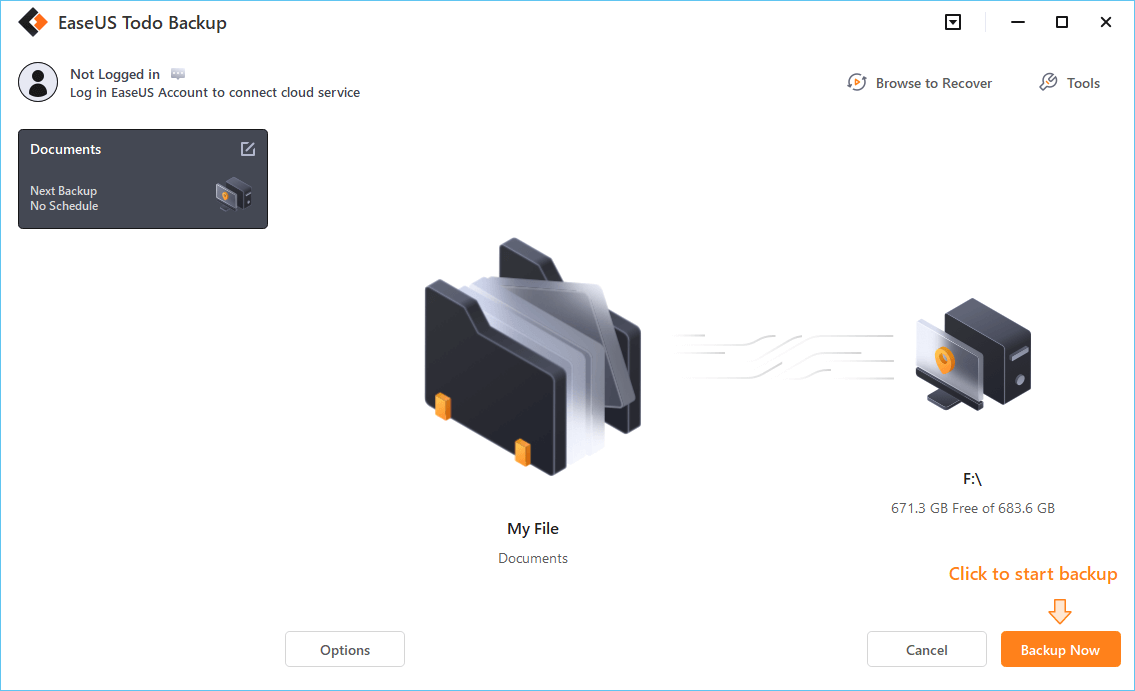 Dany is an editor of EaseUS who lives and works in Chengdu, China. She focuses on writing articles about data recovery on Mac devices and PCs.

Approved by Mahesh Makvana 
Mahesh is an experienced computer tech writer. He's been writing tech how-to guides for about 8 years now and has covered many topics. He loves to teach people how they can get the most out of their devices.