Since data loss troubles happen so frequently due to different reasons, diverse solutions including professional data recovery software crowd in the data recovery market, which makes countless users so puzzled. How to select a right data recovery software is quite a complicated question. Here the next, EaseUS software will give your a brief but still detailed and useful data recovery software review in 2015 and help you select suitable data recovery software for your data troubles. And still you may compare the mentioned software to decide which one you want the most to help yourself out.
Top 10 Data Recovery Software Reviews in 2015
According to some professional data recovery software review websites, here we'll introduce you a top 10 data recovery software list from TopTen Reviews and give you some detailed information about those software. Then you can have some detailed information about them and find answers here when you encounter data troubles.
No.1 Data Rescue PC
According to professional test reviews, it's said that Data Rescue PC performs excellently in retrieving data. It works especially great when helping users to restore lost pictures on HDD and SSD. It supports to rescue lost MP3 files and about 58% overwritten files on HDD can be restored. It only can restore 36% overwritten files from SSD. This software has already exceeded other competitors in rescuing data with its reasonable price. It only supports Windows OS.
No.2 Ontrack EasyRecovery
It ranks at the second place right after Data Rescue PC, working professionally in retrieving overwritten files. And it also does a great job in restoring lost files under complex circumstances. It supports to restore damaged files, reformatted SSD Microsoft Office files and nearly all lost HDD data. It also works great in retrieving media files like MOV, JPG and MP3 files etc. An unreasonable price of $79 makes it not that ideal then.
No.3 Recover My Files
A high price of $99.95 makes Recover My Files so different and outstanding among the rest data recovery software. It performs excellently in SSD data recovery job. And it's a great assistance for tech-savvy users. Fast recovery speed makes it more charming and attracting.
No. 4 Stellar Phoenix
Performing not very outstanding in data recovery but still impressive in disk imaging for failing hard drive. It can clone disk and help separate data from drive so as to minimize potential damage. Only 44% overwritten files can be restored.
No.5 Salvage Data Recovery
Being famous with a high price of $99, this software is capable of helping users rescue lost files with original file names. This can help users to find exact lost files with ease. Yet, the scan and recovery speed of this software can not be verified.
No.6 GetDataBack
It supports to restore all lost files form a hard disk drive and also works excellently in rescuing lost media files including 81% damaged video files, 32% damaged SSD files and 68% damaged pictures etc. Deep Scan seems to be good but not really means convenient to shorten the recovery time.
No. 7 Power Data Recovery
This software is said to be not the best file recovery tool, yet it still earns a place in top 10 data recovery software. It's designed to restore media files with small devices including to recover music and photos on digital camera or iPod.
No. 8 R-Studio
This software works not bad in retrieving videos like MOV and MP4 files. It also can help to image the disk and helps users to repair file fragments on their own.
No. 9 Data Recover Wizard
Being newly upgraded into an advanced version with faster scanning speed, this software from EaseUS software has two versions - Free version and Pro version. The free version supports inexperienced users to restore 2GB files for free. EaseUS Data Recovery Wizard supports to restore data from all kinds of storage devices like USB drive, HDD, memory card and more. It ranks even at a top place in disk recovery and file recovery. Deep Scan function helps you restore hidden files on your disk. And formatted data can all be found with it.
No. 10 Advanced Disk Recovery
This software works more like a data puller than a data recovery software. It enables users to drag data from CDs or DVDs.
Data Recovery Software Reviews Summary from EaseUS Software
After knowing the above mentioned top 10 data recovery software, you can figure out which data recovery software suits you the best. According to TopTen Reviews, if you need retrieve overwritten data on your SSD or HDD, it's highly recommended for you to try Data Rescue PC or Ontrack EasyRecovery. But if you need a comprehensive data recovery software to restore different files on diverse storage devices with a reasonable price, EaseUS Data Recovery Wizard is one of this kind of software.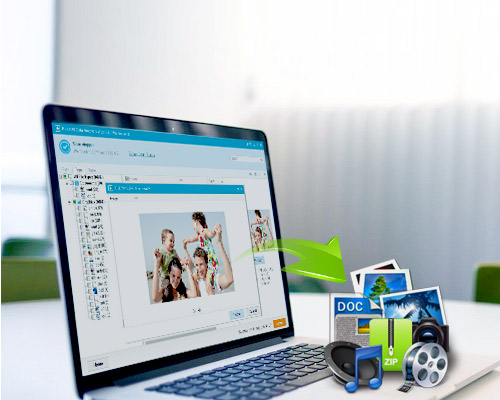 It offers two version for helping users and satisfying their different needs. It offers professional solutions for both Windows and Mac users. 100% secure and risk-free features make it an ideal tool for protecting your privacy. This software also supports to offer excellent hard drive recovery service for great users.