Video Loss Situation
"Here is the thing. I was using Camtasia to edit a video that was supposed to upload to YouTube. All things were perfectly done until my computer suddenly turned blue! At first, I didn't sense the problem because I rememberred the recording file was saved before the BSOD. However, when I turned on the computer, I couldn't find the video anymore. Then it's clear to me that I've lost a piece of screen recording which was saved as .camrec. Can anybody tell me how to get my video back?"
How to recover Camtasia Recordings/Screen Captures
Here are some workable tips for you to get back your Camtasia video recordings.
Tip 1: Go to find the lost recording in Camtasia temp files
Do you know that Camtasia has autosave options? Open Camtasia and go to "Tools > Options > Program". Under "Program", there is an option called AutoSave. You may have set a time interval so that at every set intervals the editing file will be saved automatically at the default temporary storage folder: C:\Users\ADMINI~1\AppData\Local\Temp\.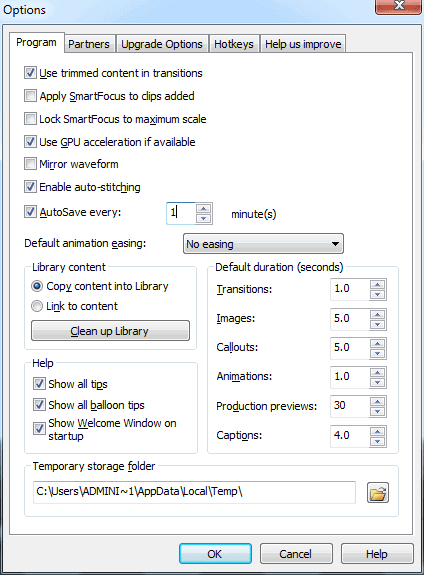 Tip 2: Use data recovery software to retrieve Camtasia recordings
Since the effectiveness of the first suggestion depends on whether users have enabled the autosave option in advance, it's not a 100% workable solution. To recover your video recordings successfully, using data recovery software shall be the optimal choice.
EaseUS file recovery software supports almost all file types recovery, including Camtasia CAMREC files. No matter how you lost the files, the software is able to restore them as you wish. Follow the steps below to retrieve your videos within minutes.
Step 1: Select a location​
If your lost video recordings are saved on external hard drive or USB, connect it to your computer firstly. Run video recovery software, and select the location where you lost videos. Click Scan to scan all lost files.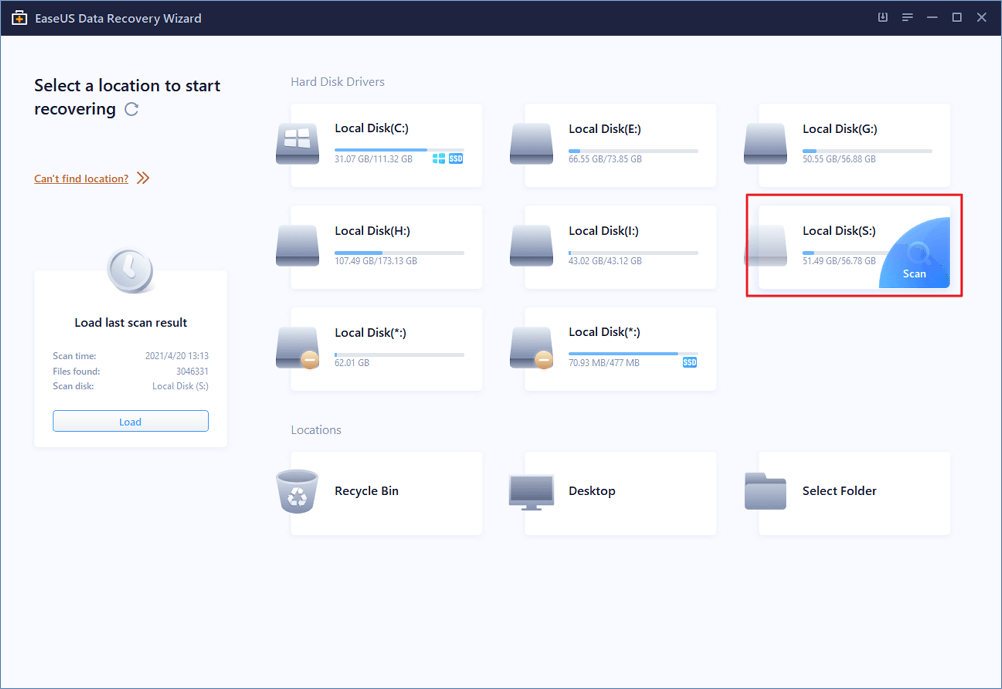 Step 2: Scan lost data
The EaseUS recovery software will start immediately to scan all over the selected hard drive for all lost data.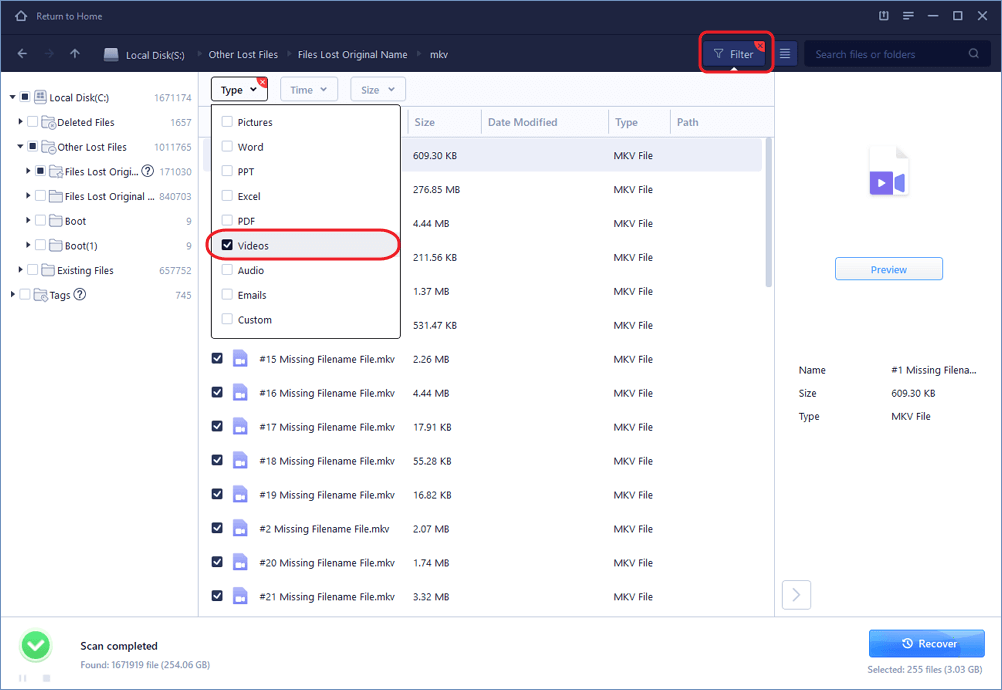 Step 3: Preview and recover
Tip 3: Extra Tip for Camtasia Recording Recovery on Mac
If you have lost Camtasia recordings on your Mac, you can use the recovery software for Mac to help you restore lost, deleted or unsaved Camtasia recordings or screen captures with ease.