Here are some useful tips for Windows 10 rollback to Windows 7 without losing any data, which I believe most of the previous Windows 7 computer users would be glad to have them after getting involved in this problematic Windows 10 updating issue.
First of all, how to revert Windows 10 to Windows 7? Here are two approaches that users may have a try.
1. For users who have a system backup
Bad experience with the innovative Windows 10 operating system can be happily put to an end if computer users have a system backup. No matter in which way you backed up the system, you can instantly do a system recovery with the system rollback freeware. This is the most efficient way to revert back Windows 7 from Windows 10, and the safest as well.
EaseUS System GoBack Free is extremely easy-to-use and works proficiently in Windows 10 upgrading from Windows 7and downgrading to Windows 7. Only one click is required.
One-click to the backup system before upgrading Windows 7 to Windows 10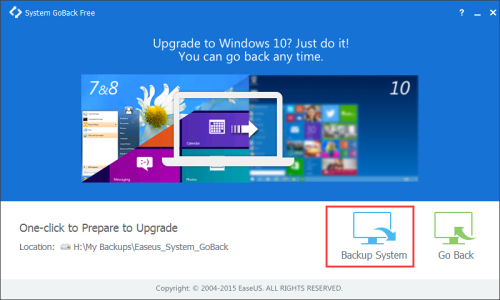 One-click to go back from Windows 10 to Windows 7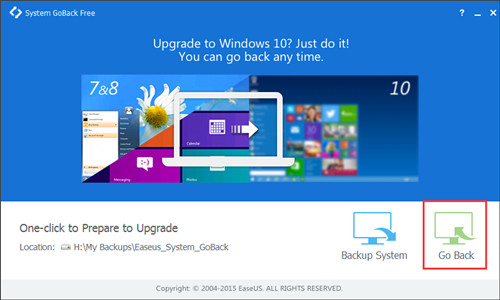 2. For users who don't back up the system on a regular basis
It is still possible for users who have not system backups but eager to uninstall Windows 10 and go back to Windows 7. Follow the steps in below.
Step1. Find Update & Security by selecting Settings from the Windows 10 Start menu.
Step2. Access to Update & Security and go to the Recovery option. A list of choices will pop out, and you're supposed to choose "Go back to a previous version of Windows". Click "Get started".
Step3. During the downgrading process, you'll be asked to fill feedback on "Why are you going back" and a very crucial note should be paid attention that going back won't affect your personal files but you will have to reinstall some apps and programs. Additionally, you will lose any changes made to settings after the upgrade.
After applying the three steps, Windows will instantly turn its way back to the state of it used to be before updating to Windows 10.
Useful tips for a successful Windows 10 rollback to Windows 7 without data loss
For the second approach of reverting Windows 10 back, we have a few useful tips for people to have a safe, smooth and efficient experience.
Tip1. Use backup and recovery software to back up personal files like photos, documents, music, emails, and some other programs. In the case of Windows downgrading failure that personal data may lose along the way, to do a backup first is very helpful.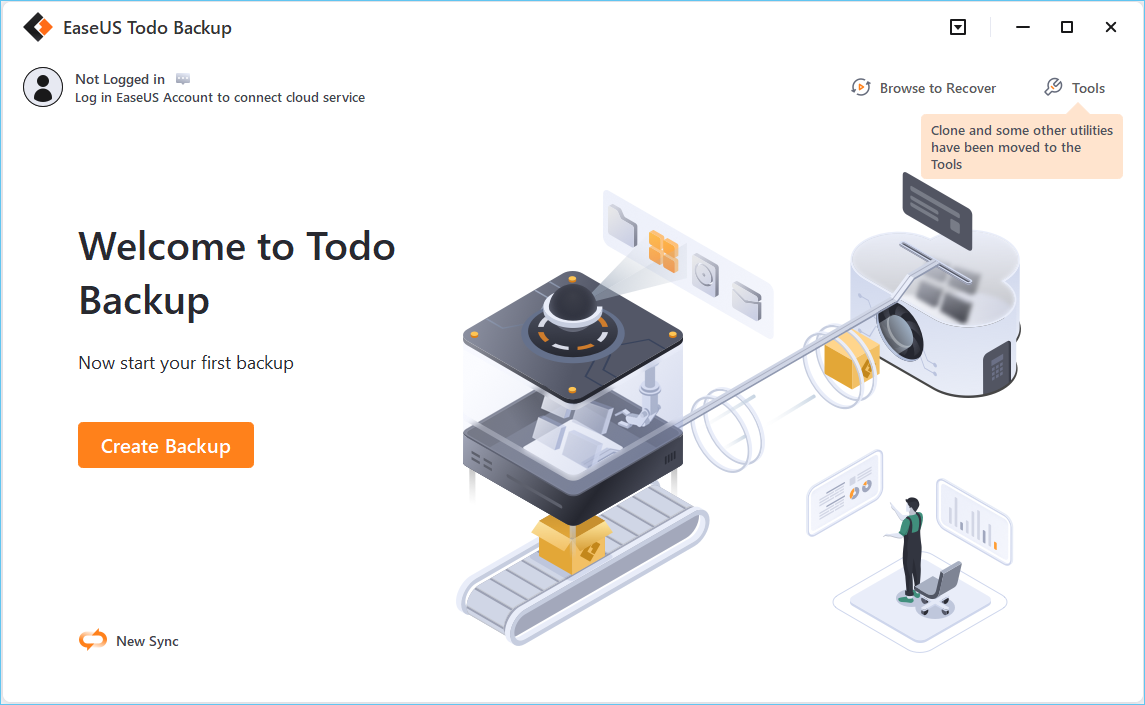 Tip2. Use PC transfer software to migrate data as well as files, applications, and settings (NOTE: only transfer Desktop personalization and Power settings) from Windows 10 to Windows 7. This Windows easy transfer for Windows 10 won't bother an extra copy of important data, and the transferring can be done via creating an image file.