What should you do before upgrading to Windows 10? Well, this question ought to be very carefully considered since it's risky for some users to upgrade the previous Windows platform to the latest.
What do they concern? Obviously, they're reluctant to expect any damage to the current data and files during the upgrading process, or what if Windows 10 is not the final option and they need the old system back? It's not a big deal since EaseUS System GoBack Free is exactly designed for such a demand. It's a one-click system rollback freeware tool that ensures a solid backup for the previous operating system. Anytime users are unsatisfied with Windows 10; they are allowed to go back to their accustomed old OS.
System Backup & System Goback
One-click to back up the system before upgrading to Windows 10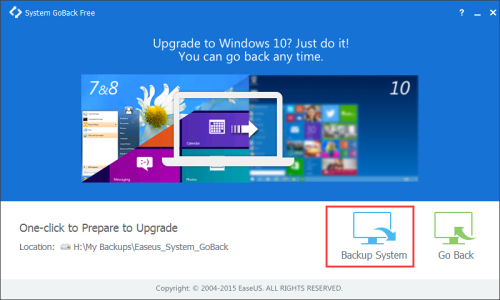 One-click to go back from Windows 10 to the old OS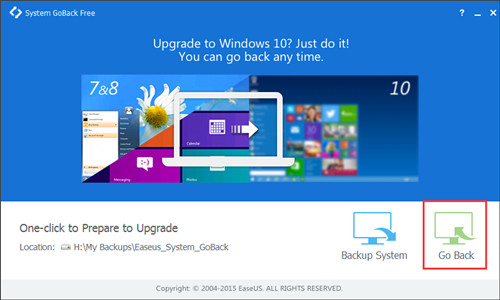 Now it's time for inexperienced users to start looking ahead to some tools and techniques to help ease the process. It's never too early to know beforehand about what you should do before upgrading to Windows 10.
System/Partition/File/Personal Data Backup
Think well before you act. To keep the previous operating system intact, do not bother saving a system/partition/file/personal data backup in case you'll need to restore. Since Windows 10 has not become generally available and the Technical Preview version may exist potential bugs, we can't predict how you will feel about the experience.
EaseUS backup and recovery software should come to use in this case. Before upgrading to Windows 10, download and then launch it on your current PC. With its intuitive design, you're easily guided to do whatever backup as you want such as system backup, partition backup, file back and other backups.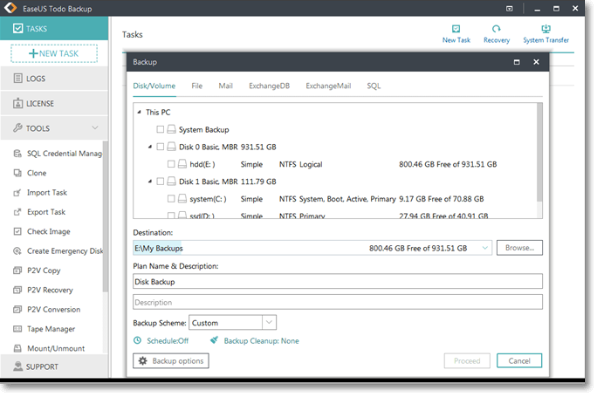 Partition Management
A proper partition manager determines a good or bad result of a Windows 10 upgrade. Why is that? Windows 7/8.1 is allowed to directly updated to Windows 10. As a better result, if the upgrade is successfully done, all the previous Windows data will be wrapped in one file in the system partition, and the new size of about 10 GB Windows 10 data will then be saved in the system partition, too.
Most PCs that can run Windows 7 or Windows 8.1 will run Windows 10. The most notable exception in this release is with any device that has a compressed operating system. You're most likely to see this configuration on one of the latest generations of small Windows tablets with 16 GB of total storage. Some 32 GB devices will also have problems with the upgrade, which requires 16 GB of free space (32-bit) or 20 GB of free space (64-bit).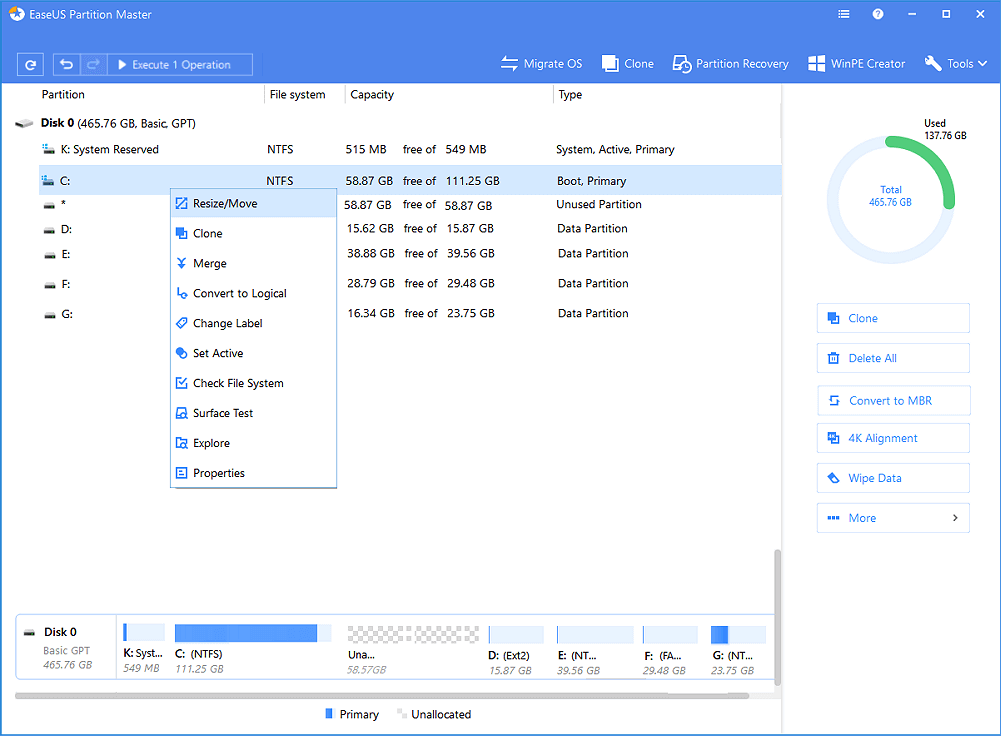 Imagine the scene. What about the system partition has been used up? Or there is no more than 10 GB size left for Windows new data? Of cause, you're subject to upgrade failure. Here comes a solution. Use EaseUS partition manager to resize your partition beforehand. First, check the size of your system space; Second, use the software to re-allocate the existed partitions to make sure the system size is large enough to hold the upcoming new data.