Can I stop Windows 10 Update Assistant from pushing me to install the latest update? How?
"Hi, can anyone of you help me stop the Windows 10 Update Assistant? It keeps popping up every day, asking me to install the latest Windows 10 update.
Recently, Microsoft has released quite a lot of Windows 10 update versions, and the Windows 10 Update Assistant keeps popping up every day. It has already affected my work now. So does anyone know how to stop Windows 10 Update Assistant from running on my Windows computer? If you have any solutions, please help!"
With the publishing of the first version of Windows 10, Microsoft has released at least five versions of Windows 10 with about hundreds of KB updates. To make it easy for ordinary users to get and install Windows 10 update, Microsoft added Windows 10 Update Assistant for assisting Windows users to get the latest update.
The Windows 10 Update Assistant indeed has helped a lot of users get and installed ideal Windows update on their PCs.
However, according to some people, it seems that the Windows 10 Update Assistant has also caused some problems for many of them. For example, you may lose important files or document that are under editing when the Windows 10 Upgrade Assistant suddenly pops up and push your computer install the latest update automatically. Some people also say that the computer even installed Windows update automatically via Windows 10 Update Assistant with asking them for permission and they lost their favorite Windows system.
So how to stop the Windows 10 Update Assistant from running automatically and prevent the new update to install on your PC without permission? If you are having a similar question and need detailed guidance for help, just follow methods below to stop Windows 10 Update Assistant from running now.
How to stop Windows 10 Update Assistant running?
Step 1. Create Windows system backup image and backup important files
If you want to stay with the current version of Windows 10 on your PC, we highly recommend you to create a Windows system backup image and backup important files first.
With the system backup image, you can restore your PC Windows system to the current version whenever you want even if you've been forced to install a new Windows 10 system version.
And it's also necessary to backup important files on your PC so to avoid sudden Windows 10 update with data loss issue. So how to create a Windows system backup and file backup with easy clicks?
Professional Windows backup and recovery software -EaseUS Todo Backup can help. It allows you to create file backups, disk partition backup, and even file backups on your PC with ease under all Windows systems such as Windows 10/8/7/XP, etc.
1. Launch EaseUS Todo Backup and click File Backup or System Backup mode to backup your computer.
Click and choose the files or Windows system that you want to backup.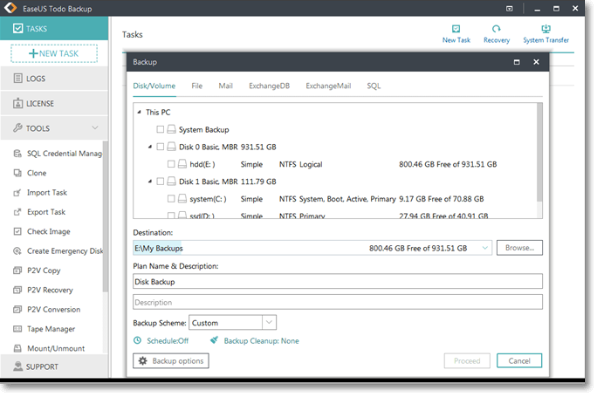 2. Select the Destination where you want to save Windows system backup image.
3. Click Proceed to start the backup process.
After this, you can wait for the backup process to finish and you'll be able to get a complete backup of your Windows system and files.
Step 2. Stop Windows 10 Upgrade Assistant from running
Option 1. Uninstall the Windows 10 Update Assistant
1. Right-click on the Windows icon and select Control Panel.
2. Go to Programs and Features, locate Windows 10 Update Assistant.
3. Select it and click Uninstall.
4. Open C:\ drive and select the Windows 10 Upgrade folder, then delete it.
Option 2. Set network connection as metered to stop Windows Update
1. Press Windows + R to bring Run dialog, type: regedit, click OK to open Windows Registry.
2. Navigate to the following path: HKEY_LOCAL_MACHINE\SOFTWARE\Microsoft\Windows NT\CurrentVersion\NetworkList\DefaultMediaCost
3. Right-click on DefaultMediaCost and select Permissions.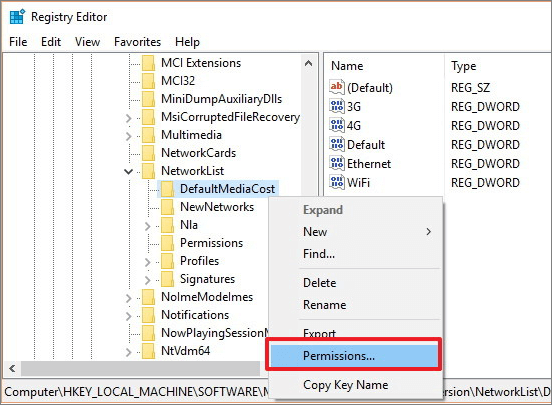 4. Click Advanced on the Security tab.
5. Click Change next to TrustedInstaller.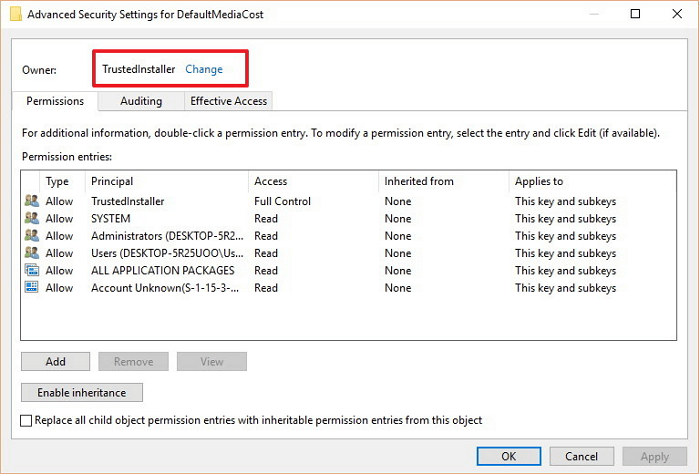 6. Type: Administrators and click Check Names to make sure you are typing the current object.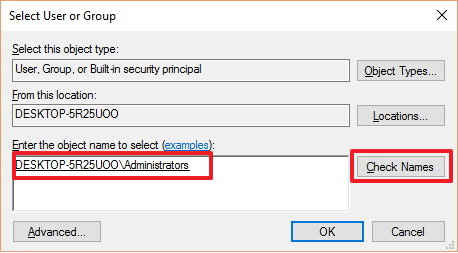 7. Click OK, then check Replace owner on subcontainers and objects on the Advanced Security Settings for DefaultMediaCost.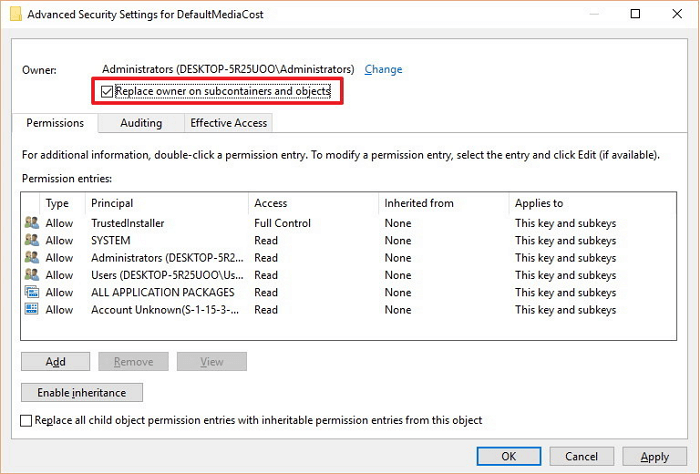 8. Click Apply, OK and select Administrator group on Permissions for DefaultMediaCost, then check Full Control.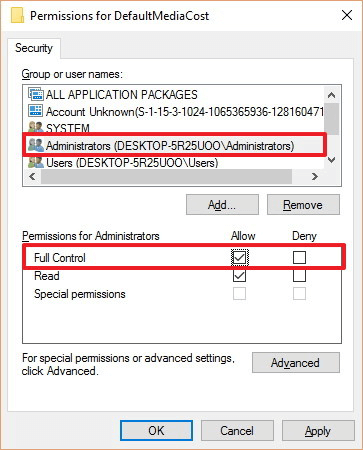 9. Click Apply and click OK.
10. Double click Ethernet DWORD (32-bit) Value key and change the value to 2 on the DefaultMediaCost key.
11. Click OK. Close the Registry and restart your PC to complete the process.
After setting the computer with a metered connection, the operating system will stop using the internet in many ways including to stop downloading Windows update automatically.
Note: If you want to revert to the original settings, follow the above instructions to change the Ethernet key data value from 2 to 1.