It is crucial to backup your data to avoid permanent data loss. And in this tech world, cloud services have become the immediate solution to store your important files. But if you want to ensure the backup of a Linux file on a daily basis, you have to perform a complete Linux desktop backup.
However, backing up this tremendous amount of data is difficult with OneDrive, Google Drive, and more. Even uploading the files on your server is time-consuming and requires a subscription plan for storage.
Therefore, this write-up helps you learn the importance of backing up files, along with the top 5 Linux file backup software!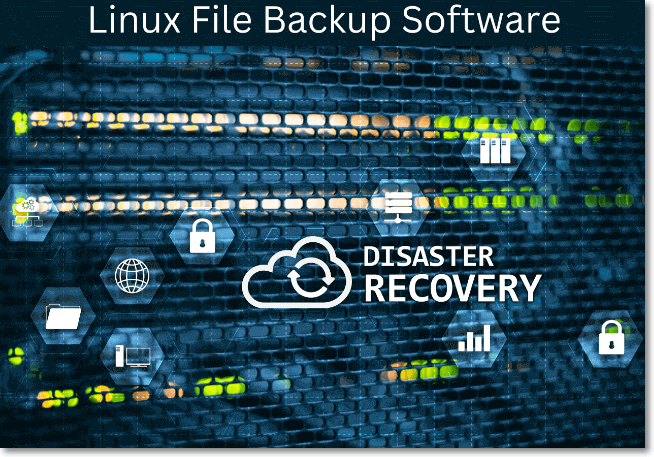 The Importance of Backing Up Files
People often inquire why it is vital to backup your files. So before exploring the topic in detail, let's learn about the reasons for backing up your files!
The main goal is to create a copy of your data that can be recovered during tragic data loss. It is necessary for people who often work with sensitive data. Secondly, it serves as an additional data backup when primary data failure happens, possibly due to hardware or software issues. Furthermore, saving files is suitable for business purposes. Even data backup will save you time in compiling annual reports since it lets you determine the company's value.
Now that you have understood the importance of backing up files, let's dive deep into the 5 efficient software for Linux file backup!
5 Best Linux File Backup Software for Desktop and Server
So below are the 5 best and most efficient Linux file backup software which are good for all businesses, i.e., small, medium, and large. Let's discover the details of these software one by one! They are:
1. Bacula
Tag: Enterprise ready with advanced storage management features
Compatibility: Server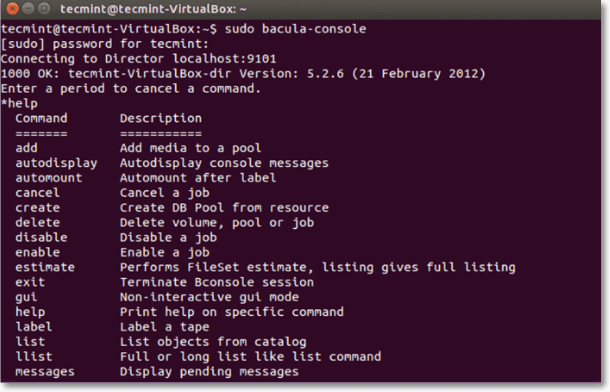 Bacula(secured URL: https://www.bacula.org/) is the most popular open-source server backup software for Linux users with wide usability and contributors. It deals with the business tasks of large data volumes, and this data can be synced from different networks.
Its data scheduler feature is handy for the end-users because it automates the complete backup process. So you only have to adjust the backup frequency, and everything gets done.
Pros:
Offer an interactive user interface
Support duplicate job control feature
Bring a proactive report of your enterprise
Provide virtual backups and TLS authentication
Cons:
Beginners may take time to learn this software
Take time to search for the proper documentation
2. Clonezilla
Tag: Offer multicast restoring at the speed of 8GB/min and support backup of a single system and mass deployment
Compatibility: Desktop and Server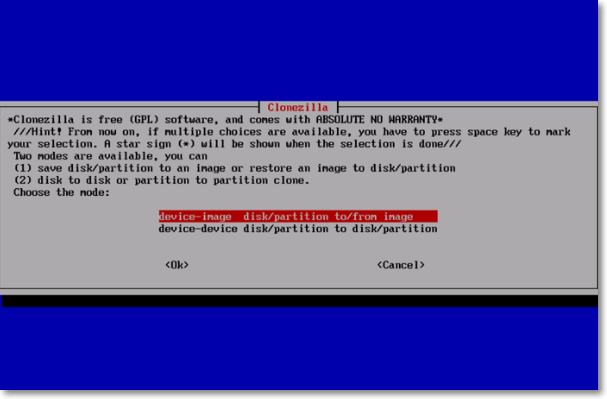 As the name implies, Clonezilla(secured URL: https://clonezilla.org/) is all about cloning, disk imaging, and more. It is a free backup tool with features like UDPcast, partial cloning, and image partitioning. You can avail yourself of two different editions: Clonezilla Live (general users) and Clonezilla SE (server usage).
Even it lets you perform the Linux data backup to a local drive, NFS server, SSH server, and SAMBA server. Lastly, you can go for Diskless Remote Boot on a Linux desktop, which is beneficial for the user's desktop.
Pros:
Allow massive multicast cloning
Offer image and AES-256 encryption
Let you back up multiple file systems
Support UEFI and BIOS machine
Cons:
Unable to restore a single image
Require customization during cloning and imaging

3. Timeshift
Tag: Support excluding filters with multiple backup levels
Compatibility: Desktop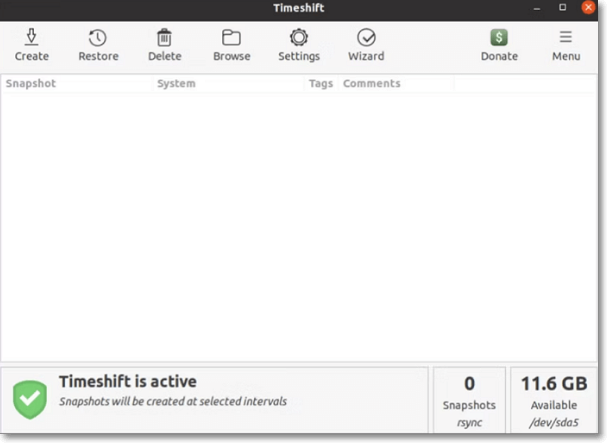 Timeshift(secured URL: https://github.com/teejee2008/timeshift) is a powerful backup & restore software that helps you with the entire system backup. It protects your Linux desktop by taking snapshots of all the files at regular intervals; however, it stores them using Btrfs or Rsync on the backend.
Even the backups of files and settings can be stored on external devices if required. Last but not least, you can use its unique feature of scheduled snapshots.
Pros:
Simple to use and easy to configure
Ensure no loss of data during backup creation
Let you restore snapshots during live system runtime
Cons:
Unable to take snapshots of pictures and music
Can't transfer snapshots to Cloud automatically
4. Rsync
Tag: CLI-driven and lets you easily transfer backup data to an online cloud destination
Compatibility: Desktop and Server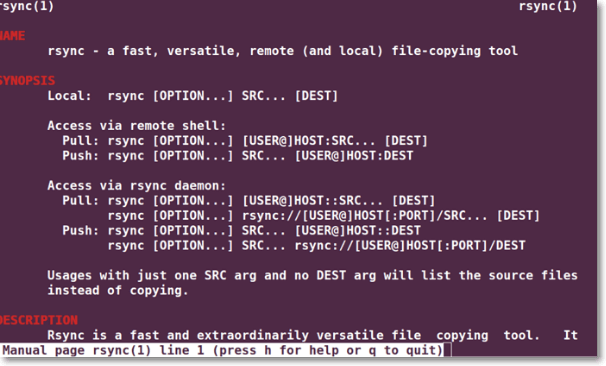 Rsync(secured URL: https://linux.die.net/man/1/rsync) is a famous software among Linux desktop users since it offers command-line system backup services. Besides featuring incremental backups, you can update the complete file directory tree inside the system. Even it is possible to protect file ownership, permissions, links, etc.
More so, you are allowed to backup on local and remote levels, whatever suits you. Finally, it automates the backup on command with cron jobs and scripts by professional administrators.
Pros:
Help you sync two servers effortlessly
Offer a graphic user interface as Grsync
Support rsync for anonymous mirroring
Cons:
Show instability while processing massive data
Prove beneficial for the experts mostly
5. Back in Time
Tag: Capable of working on KDE and GNOME-based desktops
Compatibility: Desktop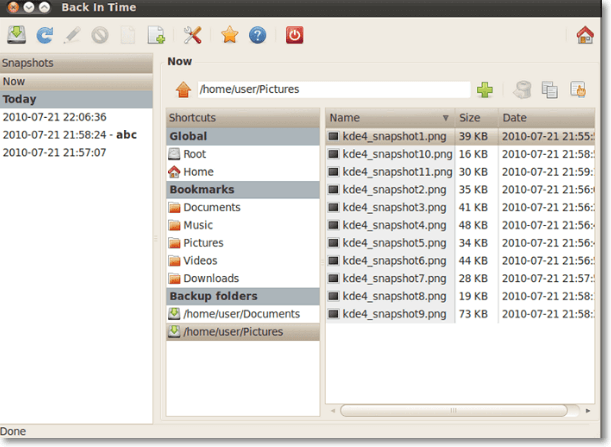 As the name indicates, Back in Time(secured URL: https://github.com/bit-team/backintime) lets you transfer directory, system, and file data back in time. Just like Timeshift, it captures the snapshots and records in the directory as a backup. Though the tool is written in Python3 and QT, it saves your backups in simple text.
Furthermore, you can avail yourself of automatic or manual backup. Even it lets you choose the desired destination for storing snapshots.
Pros:
Easy and simple to use backup tool
Support automatic and scheduled backups
Store file permissions in a compressed file
Cons:
Require adding a PPA repository before installation
Use non-labeled and non-intuitive icons
These are the whole 5 file backup software for Linux. Besides, you can also click here to view something about Linux data recovery.
The Ending Words
Though the market offers tons of Linux file backup software, the above write-up contains the top 5 recommendations based on their wide usage. For Linux desktop backup, Timeshift and Back in Time are the most valuable, while Bacula is specialized for those managing the backups of the server.
However, Rsync and Clonezilla can backup Linux files for both desktops and servers. Pick the one that suits you the best!
FAQ on Linux File Backup
For more information, you may also want to ask:
1. What is .BAK file in Linux?
.BAK is a file name extension in the computing language used to indicate the backup copy of a file. So all the files you are backing up in Linux will be saved with this extension.
2. How do I backup and restore files in Linux?
To backup and restore files in Linux, you can use backup commands such as tar, cpio, ufsdump, Dump, and restore. These commands are undoubtedly valuable for small setups. However, you must use the customized backup and restore options for large backups. These include Amanda or EMC networker and Symatic netbackup. Furthermore, it is good to use software like Timeshift, Rsync, etc.
3. Does Linux have a backup?
Regarding the Linux tools for backup, you can perform desktop or server backup with Tar. It will help you backup data on multiple devices. But if you want to complete the network backups with the command tools like SSH and NetCat (NC). More so, Dump is an old procedure to backup the Linux file system instead of individual files.
EaseUS Data Recovery Services
EaseUS data recovery experts have uneaqualed expertise to repair disks/systems and salvage data from all devices like RAID, HDD, SSD, USB, etc.