Most people use their computers in the "landscape" orientation, which is the default setting. Most probably, you also fall into this category. However, there are times when it's helpful to change the orientation. For example, if you're working on a project that requires a lot of vertical space, you may want to rotate your screen to the "portrait" orientation. Or, if you want to show someone a video or another type of presentation on a convertible laptop, you may want to "flip" your screen so that it's facing them in the correct orientation.
If you're looking for a way to change the orientation of your computer screen, you've come to the right place. This article will show you how to flip computer screen or rotate a desktop screen or in just a few clicks. 
Why Would You Need To Flip Your Computer Screen
Usually, most of us use our computer screen in its default horizontal position. However, there are some instances where it becomes easier to change the orientation of your display to get a smoother workflow. For example, you could use a vertical display if you spend a lot of time on Twitter or if you are a moderator on a discord server. 
Similarly, if you happen to spend a lot of time designing and creating infographics for social media, etc., a vertical orientation feels better than a horizontal display. These are some of the reasons why you would need to figure out how to flip your computer screen.
Alternatively, it's also possible that you've mistakenly changed your display's orientation, and now you're stuck with a vertical or inverted display. In such a case, you'd also need to know how to flip computer screen in order to change it back into its default orientation.
Also Read: How to Split Your Screen on a Windows 10/11
How To Rotate Screen Windows 10
Now that we've taken a look at the reasons behind rotating your computer screen, let's go ahead and take a look at the steps you would need to follow in such a scenario. This process is simple, even if it's your first time flipping your display. The steps to be followed are as below.
Step 1. Click on the Start Button
The first step in this process is to click on the Start button. You can also press the Windows key for this purpose.
Step 2. Go to Settings
Now, click on the Settings button here.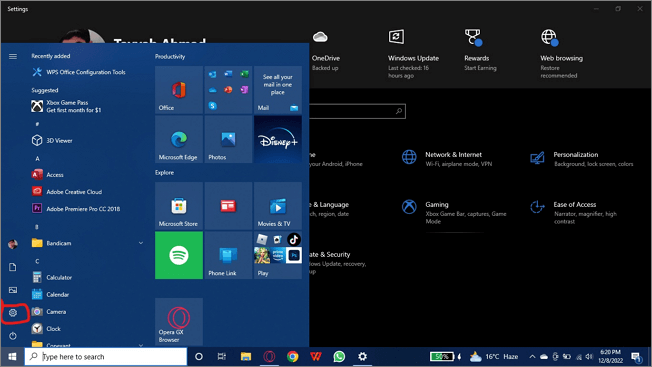 Step 3. Go to System
Once you enter the Settings window, locate the System grouping there.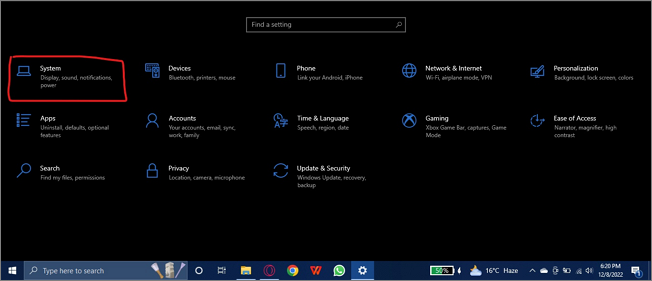 Step 4. Click on Display
Once you've done that, you'll need to click "Display." This is where you can change your display's orientation according to your requirements and fix sideways screen on computer. 
After that, you can flip your computer screen just like you want. There are four modes or orientations of a display for Windows. Let's show you what they all look like:
Landscape Mode:
Landscape is the default horizontal orientation of your display on your computer.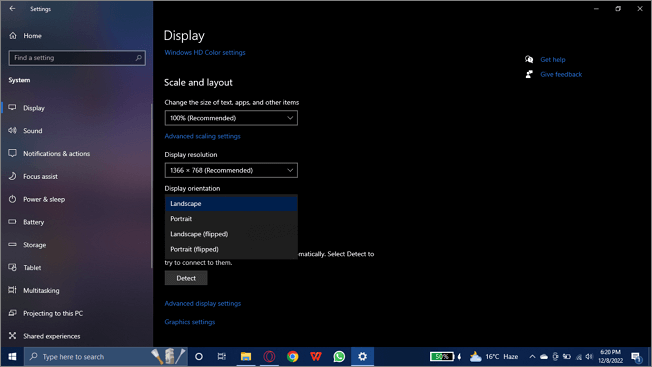 Portrait Mode:
Portrait is the other main orientation used other than landscape mode. It allows you to view your display in a vertical orientation.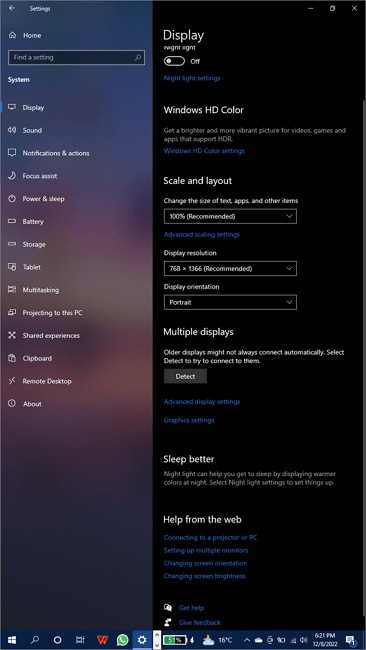 Landscape Flipped Mode:
Landscape flipped mode flips the default landscape mode upside down. You can enable this by choosing the option in the box marked "Display orientation."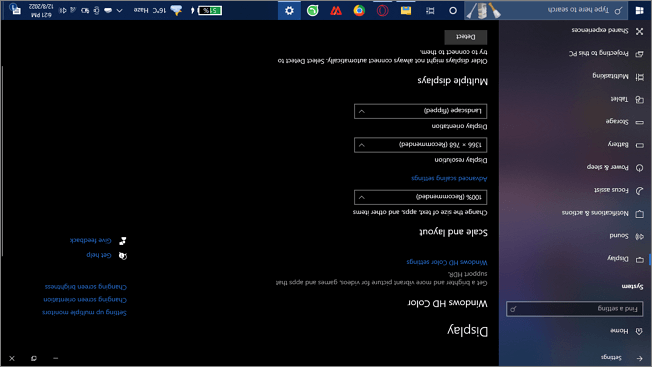 Portrait Flipped Mode:
The Portrait Flipped mode is an upside-down version of the Portrait mode. Just like with the other orientations, you can select this one in the Display Orientation box.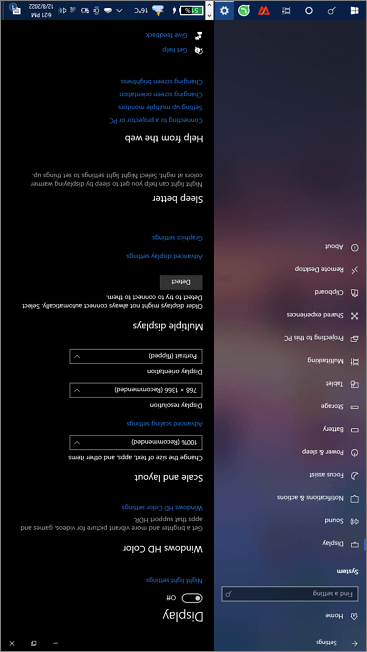 Keyboard Shortcut to Rotate Screen
Apart from learning how to flip your computer screen using the method mentioned above, you can also rotate your display using keyboard shortcuts. This is really handy if you tend to change your screen's orientation a lot for work or personal use. The keyboard shortcut to rotate screen in different orientations is explained below:
For Landscape: 
To shift your screen into a landscape orientation, you can use the CTRL+ALT+▲ shortcut.
For Portrait: 
To flip your display into a vertical position, you can use the shortcut CTRL+ALT+►.
For Landscape (Flipped): 
To change the orientation of your screen into a flipped landscape, you can use the CTRL+ALT+▼ shortcut combo.
For Portrait (Flipped): 
To get your computer display into a flipped portrait orientation, you can use the combo CTRL+ALT+◄.
Conclusion
Now that you've seen how to rotate a desktop screen or flip your computer screen, we hope that the next time you need to change your display orientation, it will be a walk in the park for you. As seen in this post, you can put your display into four different orientations depending on the moment's need. Even though the landscape orientation is the one mostly used, you can get some good use out of the other orientations. That goes doubly so if you use Twitter or Discord a lot, especially if you have multiple displays. 
EaseUS Data Recovery Services
EaseUS data recovery experts have uneaqualed expertise to repair disks/systems and salvage data from all devices like RAID, HDD, SSD, USB, etc.