How to fix Dropbox is not syncing error
How many of you have ever met Dropbox, OneDrive or even Google Drive not syncing error? And do you know how to fix and repair Dropbox back to work again?
As a major cloud backup service producer, Dropbox is now wildly used around the world for helping users saving and backing up important files and even personal files in the Cloud. 
So if Dropbox suddenly stops syncing, it would bring big inconvenience to users. This page will provide two methods for you to effectively backup files to Dropbox when it stops working and guides you simply fix Dropbox not syncing error with simple steps.
If you are having such a problem, relax and just follow below two methods to get all issues solved without losing any files now:
Method 1. Backup files to Dropbox with Dropbox alternative software
If you are urgent and need a fast and simple way to backup your files to Dropbox cloud when Dropbox app is not working to sync files on your PC, professional Dropbox alternative software - EaseUS Todo Backup is your best shot.
It allows you to effectively backup files to Dropbox with simple clicks in Windows 10/8/7. You may even auto backup files to Dropbox after this first full backup with a scheduled backup plan.
Just free download, install and apply this software to backup files to your Dropbox account now:
Step 1. Click "Select backup contents" to initiate a backup.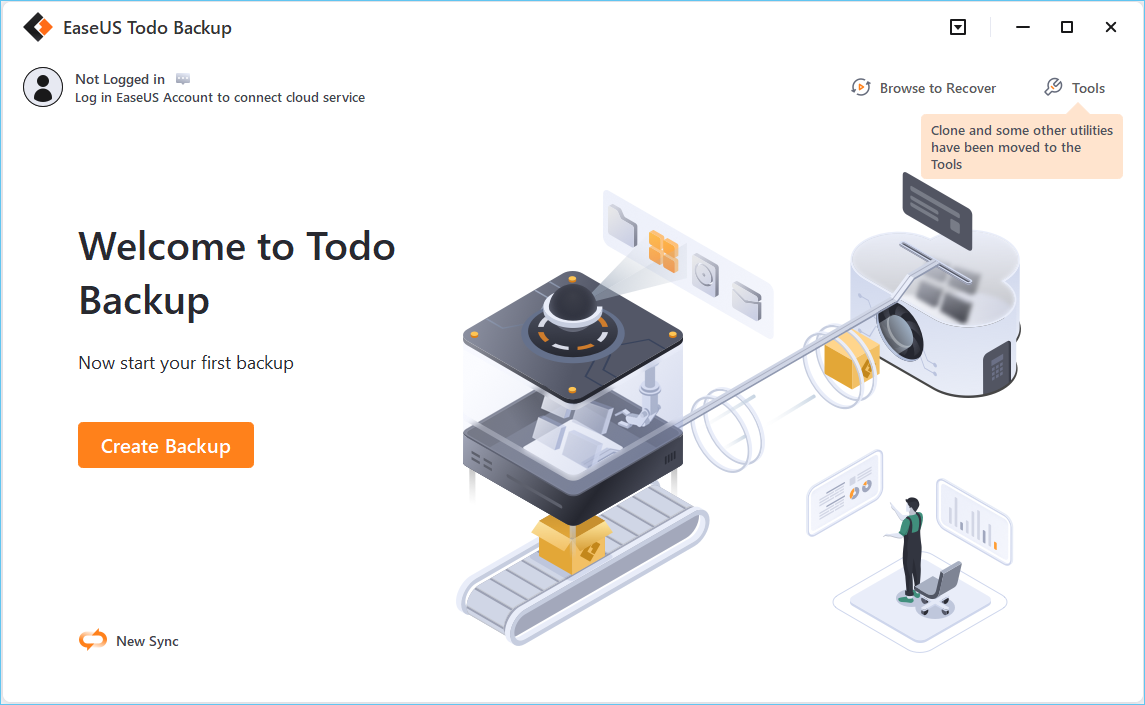 Step 2. There are four data backup categories, File, Disk, OS, and Mail, click File.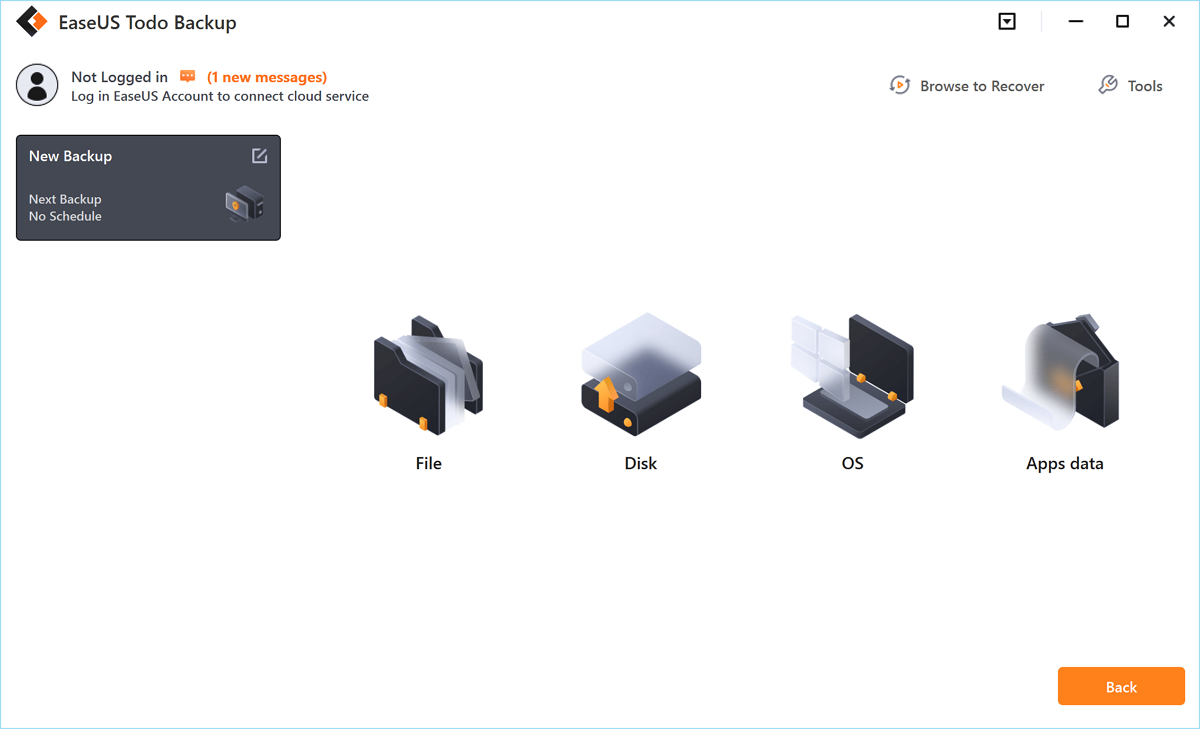 Step 3. Local and network files will be displayed on the left side. You may extend the directory to choose which files to back up.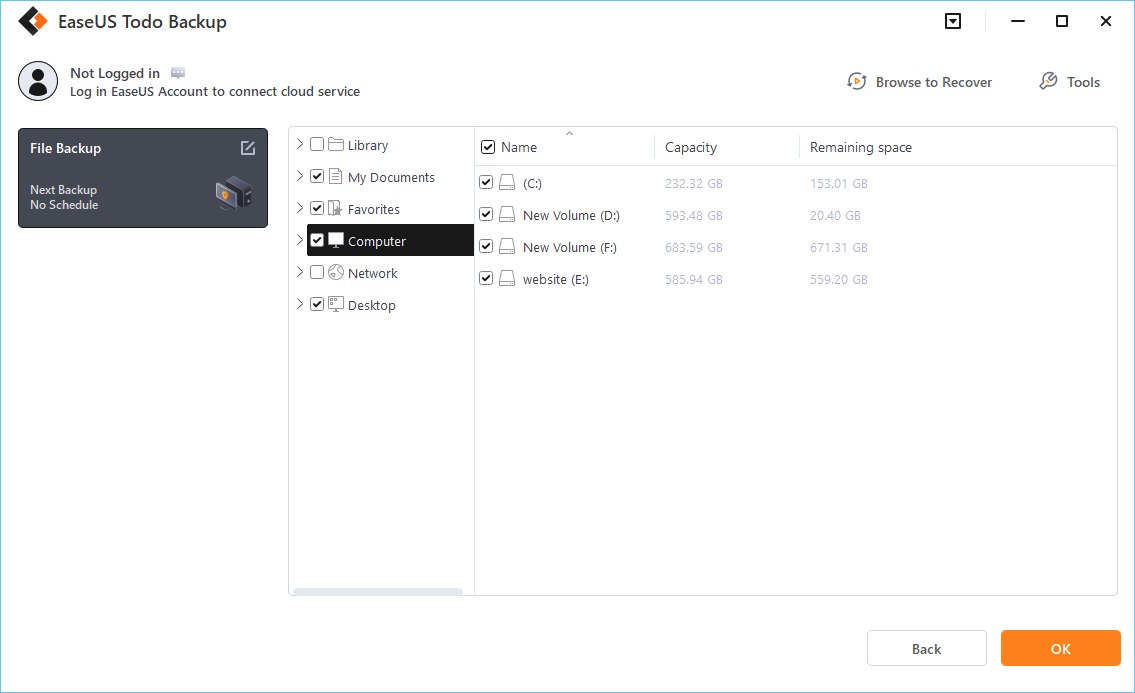 Step 4. Select the location where you want to store the backup by following the on-screen instructions.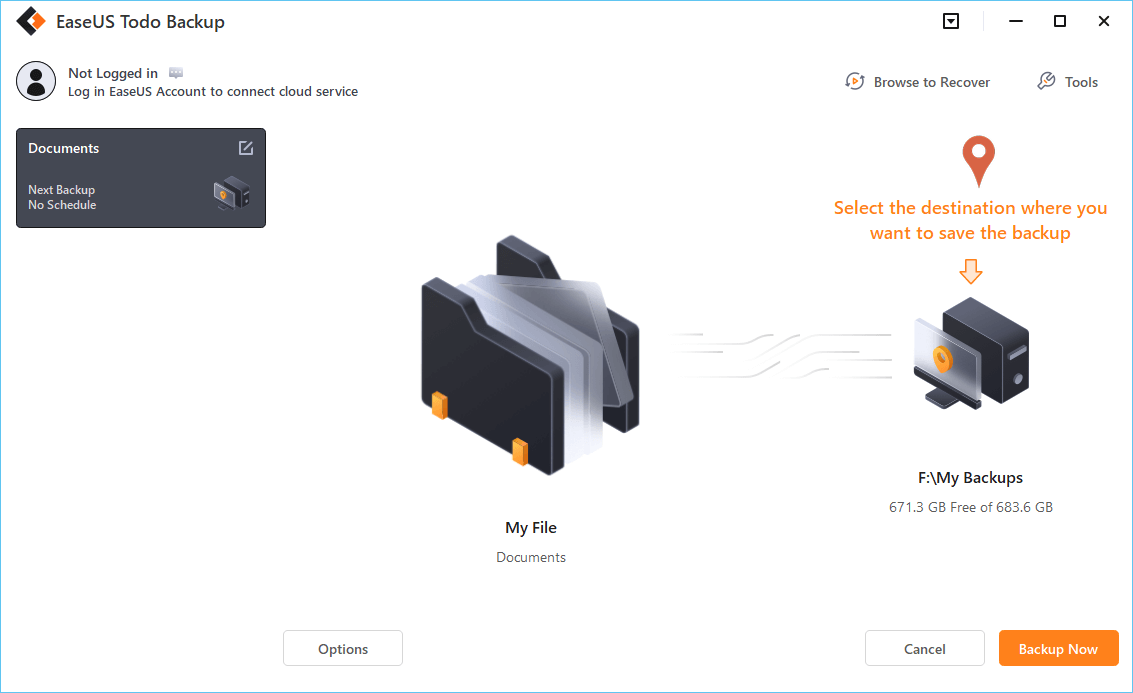 Click "Options" to encrypt the backup with a password in "Backup Options," and to setup a backup schedule and choose to initiate a backup at a certain event in "Backup Scheme." There are a variety of other customization options available for the backup process.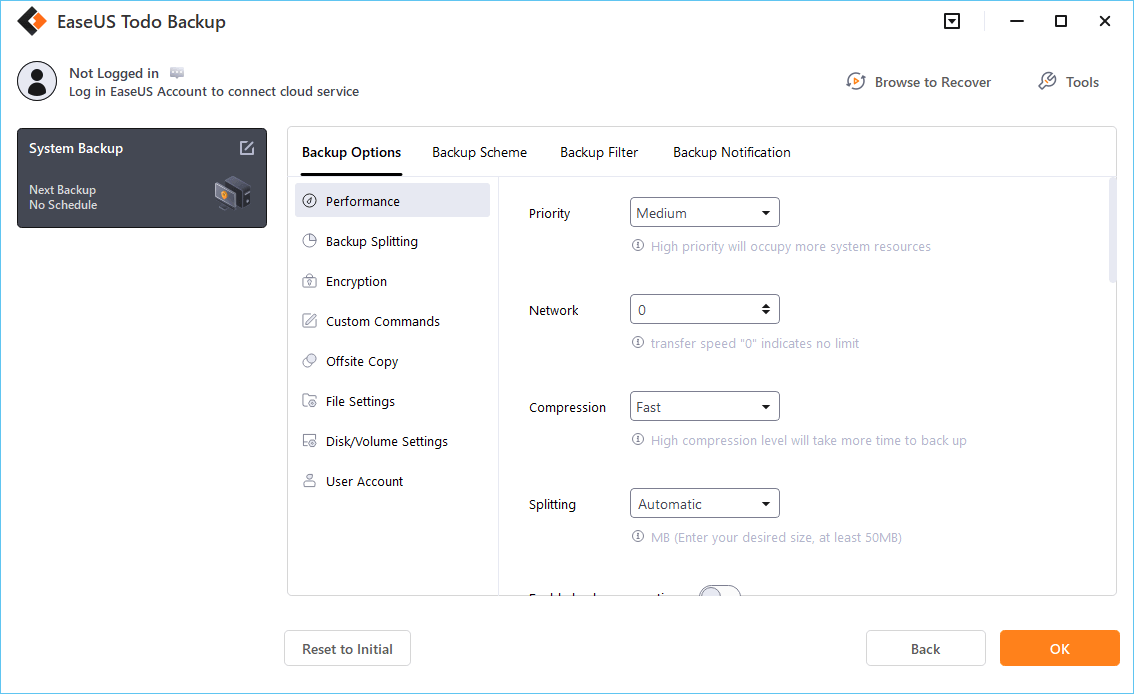 Step 5. You may save the backup to a local disk, EaseUS' online service, or a NAS.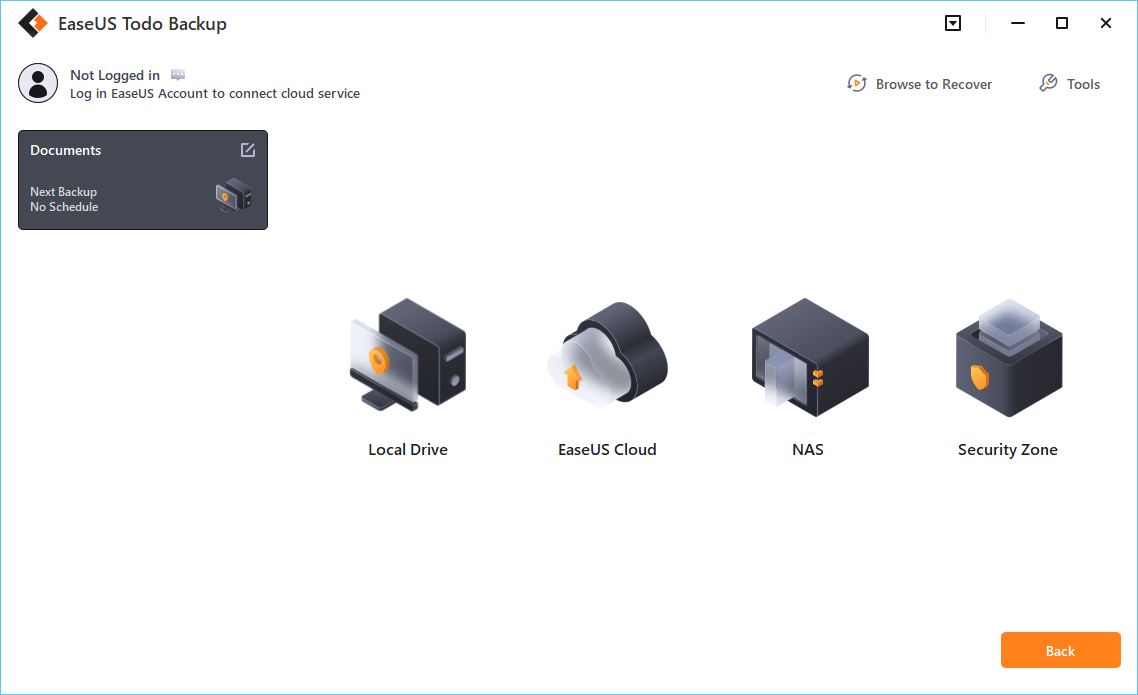 Step 6. EaseUS Todo Backup enables customers to back up data to a third-party cloud drive and its own cloud drive.
If you want to back up data to a third-party cloud drive, choose Local Drive, scroll down to add Cloud Device, add your account, and then log in.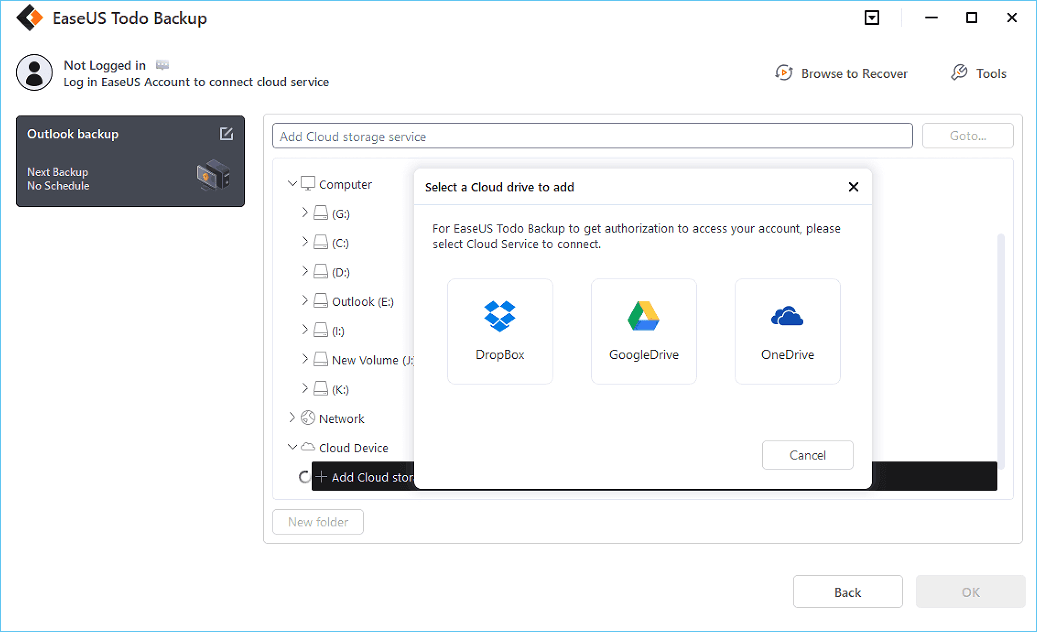 You can also save backups to EaseUS's cloud storage service. Sign up for an EaseUS Account and log in after clicking EaseUS Cloud.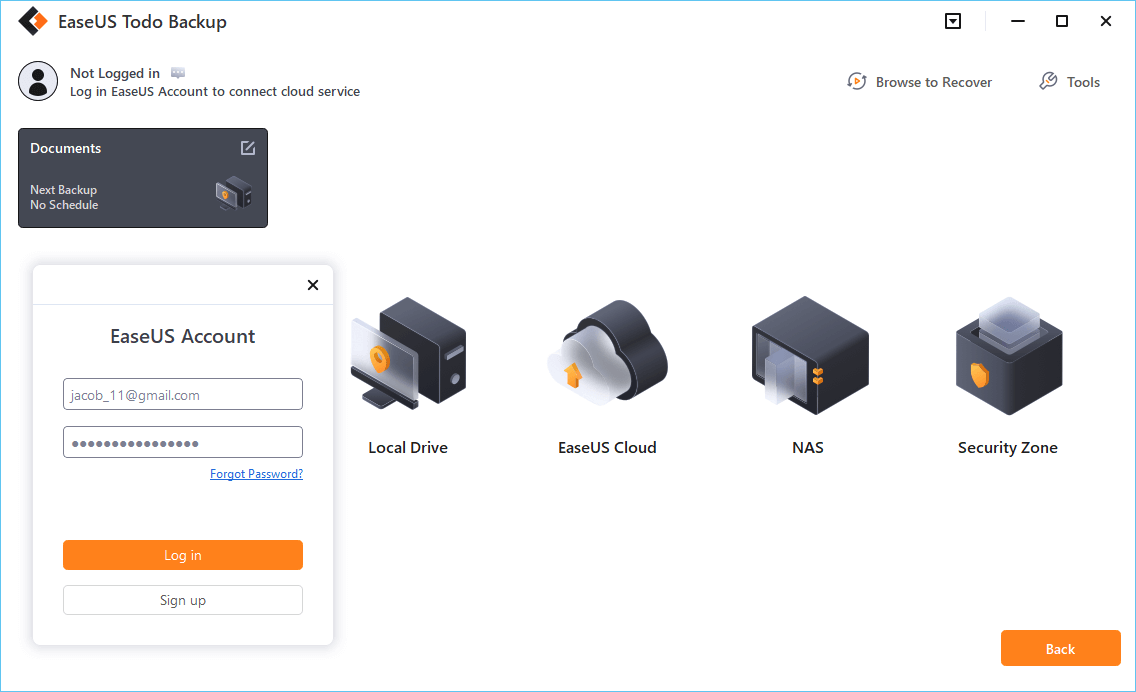 Step 7. To begin backup, click "Backup Now" Once the backup process has been finished, it will be shown as a card on the panel's left side. To further manage a backup job, right-click it.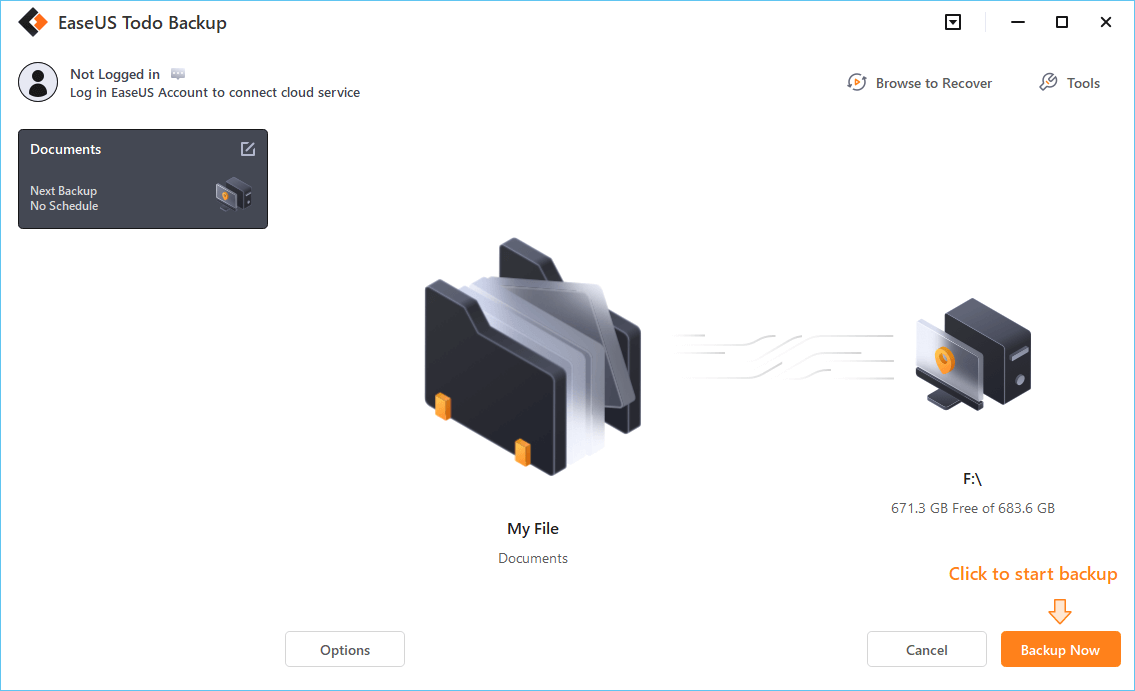 Now that you've successfully backed up files to Dropbox cloud account.
Method 2. Fix and repair Dropbox not syncing error in Windows 10
To fully repair and fix Dropbox not syncing error, you'll need to follow below 4 steps to get all issues fixed and make it sync files normally again:
Step 1. Check the Dropbox process
1. Right-click the Taskbar and select "Task Manager".
2. Look for the Dropbox process in the list.
3. If Dropbox is present, select it, right click and select "End task".
4. If Dropbox is not present or you have ended the task, restart it using the desktop icon or menu item.
Step 2. Check the files
1. Make sure the files you need sync is not open;
2. Check the filename of the file and make sure it doesn't contain any special characters;
3. Delete the file from Drop from Dropbox folder and copy a new version;
Step 3. Disable selective sync
1. Right click the Dropbox icon in the Windows taskbar.
2. Select "Preferences" and then click "Advanced".
3. Select "Selective Sync" and make sure the folder containing the file is not selected.
Step 4. Clear the Dropbox Cache
1. Open Windows Explorer and navigate to your Dropbox folder. 
This will usually be C:\Program Files\Dropbox or something similar depending on what version of the app you're using.
2. Find the .Dropbox.cache folder within the Dropbox folder.
3. Select all files within the cache folder and delete them.
4. Confirm if required.